Women's Ministry Staff
Coordinator of
Women's Ministry
Barbara Prasad
573-635-9127, ext. 222
Administrative Assistant
Mary Madelyn Mertes
573-635-9127, ext. 228
---
Alphonse J. Schwartze Catholic Center
2207 West Main St.
Jefferson City, MO 65109-0914
Women's Conference Schedule
March 7, 2020 | 9:00 AM - 3:00 PM
8:30 AM: Doors Open
9:00 AM: Bishop McKnight's Opening Remarks
9:30 AM: Session I Begins
11:30 AM: Lunch
1:00 PM: Session II Begins
3:00  PM: Closing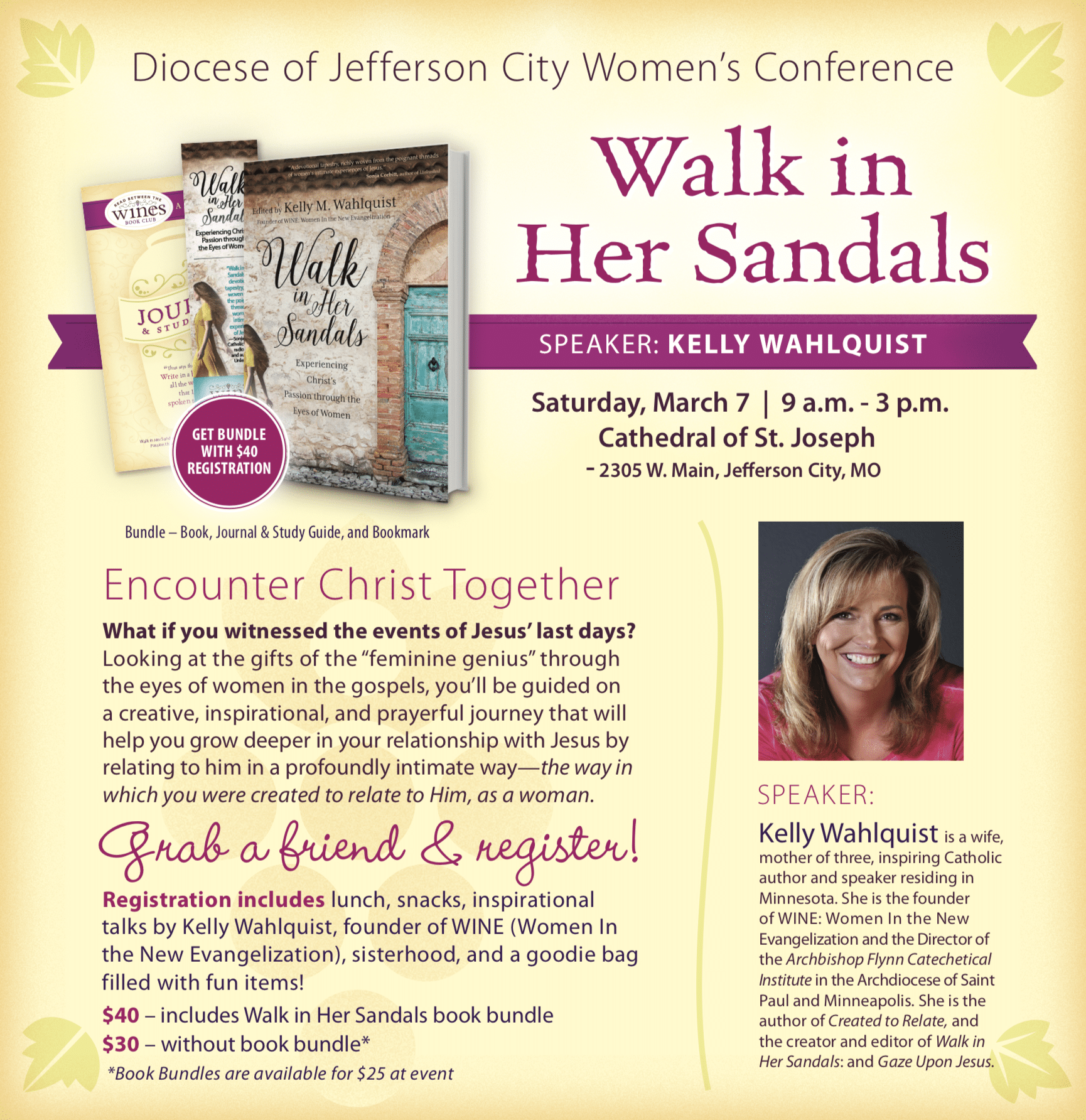 Please note, if you are registering a friend for the conference, you can fill out the form below twice. Please list their contact information, and upon clicking "Submit and Pay" you can enter your payment information to purchase their ticket. 
Register & Pay Online
Use the form below to register and pay for the Women's Conference online. Scholarships are available; you can apply for a scholarship by contacting LeAnn Korsmeyer (email her at lkorsmeyer@diojeffcity.org, or call 573-635-9127, ext 222). If you HAVE received a scholarship, you may select "Bill Me Later" on the payment screen. If you have NOT received a scholarship, your registration is not complete until payment is received.