Vocations Office Staff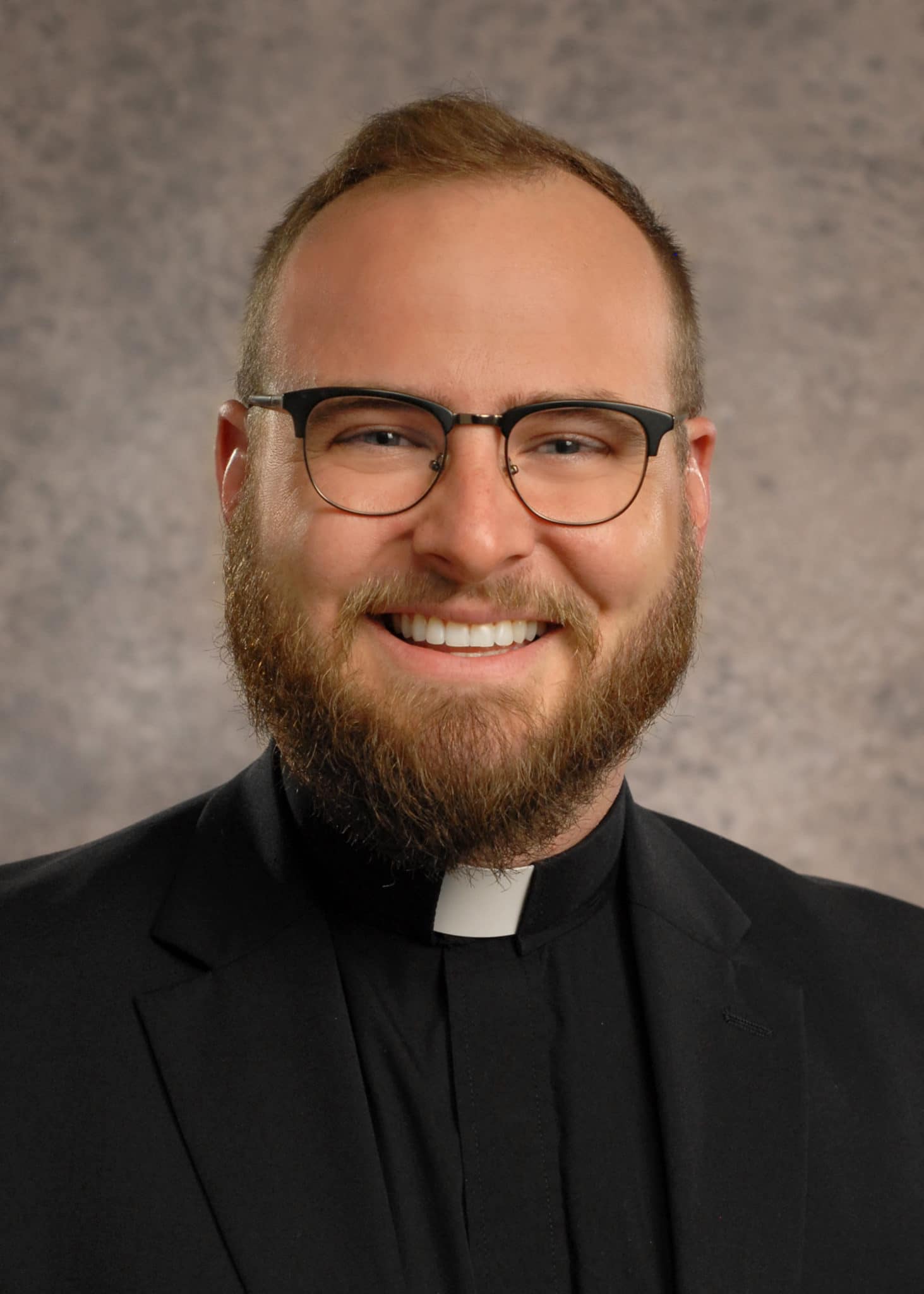 Director of Vocations
Fr. Paul J. Clark
573-635-9127, ext. 260

Administrative Assistant
Megan Brondel
573-635-9127, ext. 262
---
Alphonse J. Schwartze Memorial Catholic Center
2207 West Main St
Jefferson City, MO 65109-0914
Vocation Posters & Seminarian Prayer Cards are Available!
Vocation Posters and Seminarian Prayer Cards for the Diocese of Jefferson City will be available again this year. We are revamping the posters to follow themes related to the Eucharist Revival. It will again be a series of 4 posters each focusing on "Given, Blessed, Broken and Fulfilled" and we will provide lessons plans that expand on how these actions relate to vocations. Seminarian prayer cards will follow the same design as last year, with an updated theme and list of seminarians. We are pleased to be providing several complimentary copies of the poster for priests, parishes and schools for display in their public areas and several complimentary prayer cards to distribute.
If you would like to order additional copies for classrooms, meeting spaces, vocation committees, adopt-a-seminarian programs, etc. please use the form attached, coordinate with your parish office, and submit to the Office of Vocations by September 22. A small fee will be asked to cover the additional printing costs.
The Vocations Office will be in touch when items are available to distribute.
Poster Size (11" x 17")
Prayer Card Sample (3.75" x 5.75")
Complimentary Copies provided by the Office of Vocations:
WHO                                                   POSTER                            PRAYER CARDS
Parishes                                               2 sets of 4                                    20*
Priests                                                   1 set of 4                                         5
PLC                                                         1 set of 4                                         5
High Schools                                       5 sets of 4                                    50
Grade Schools                                    1 set of 4                                       25
Newman Centers                               2 sets of 4                                    30
*On average. Larger parishes will receive more.
Modified 9/7/23 If you have any questions please contact Megan Brondel at followme@diojeffcity.org