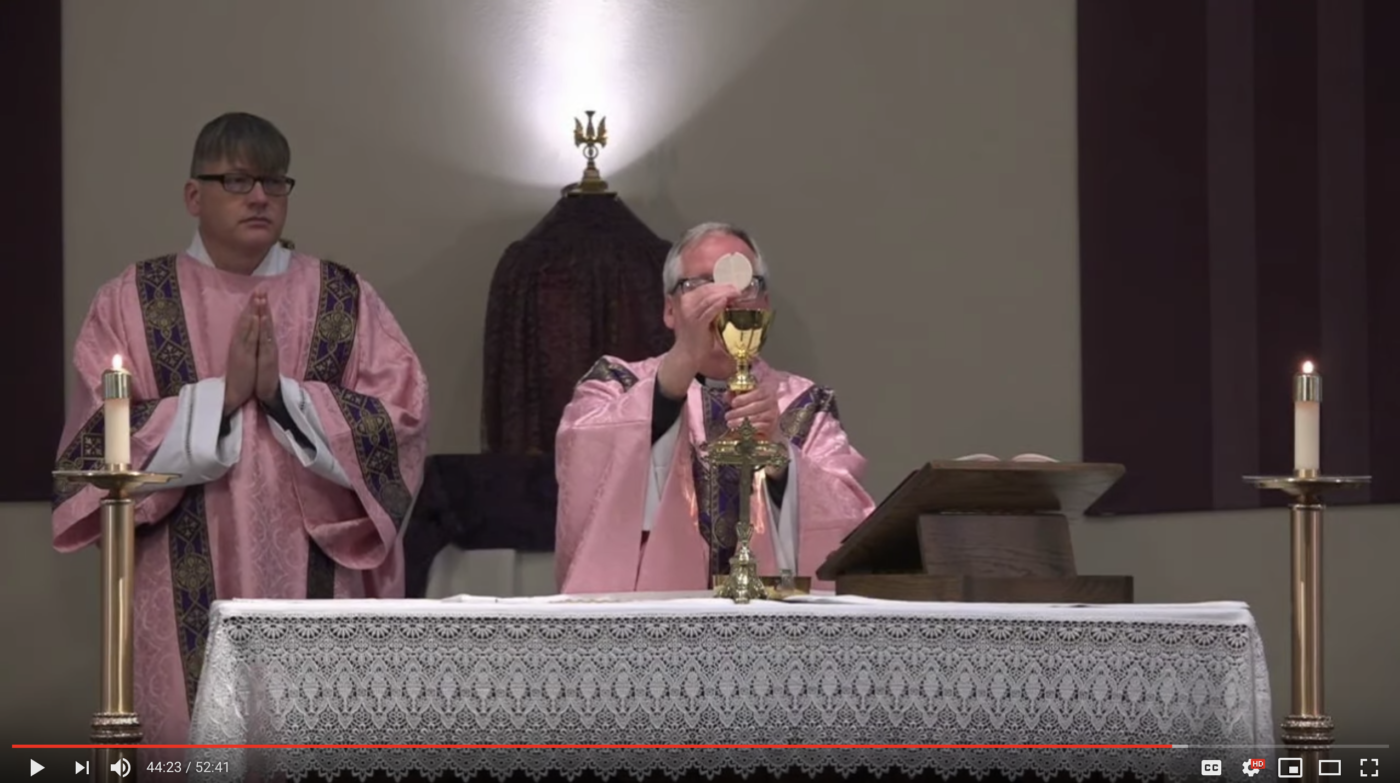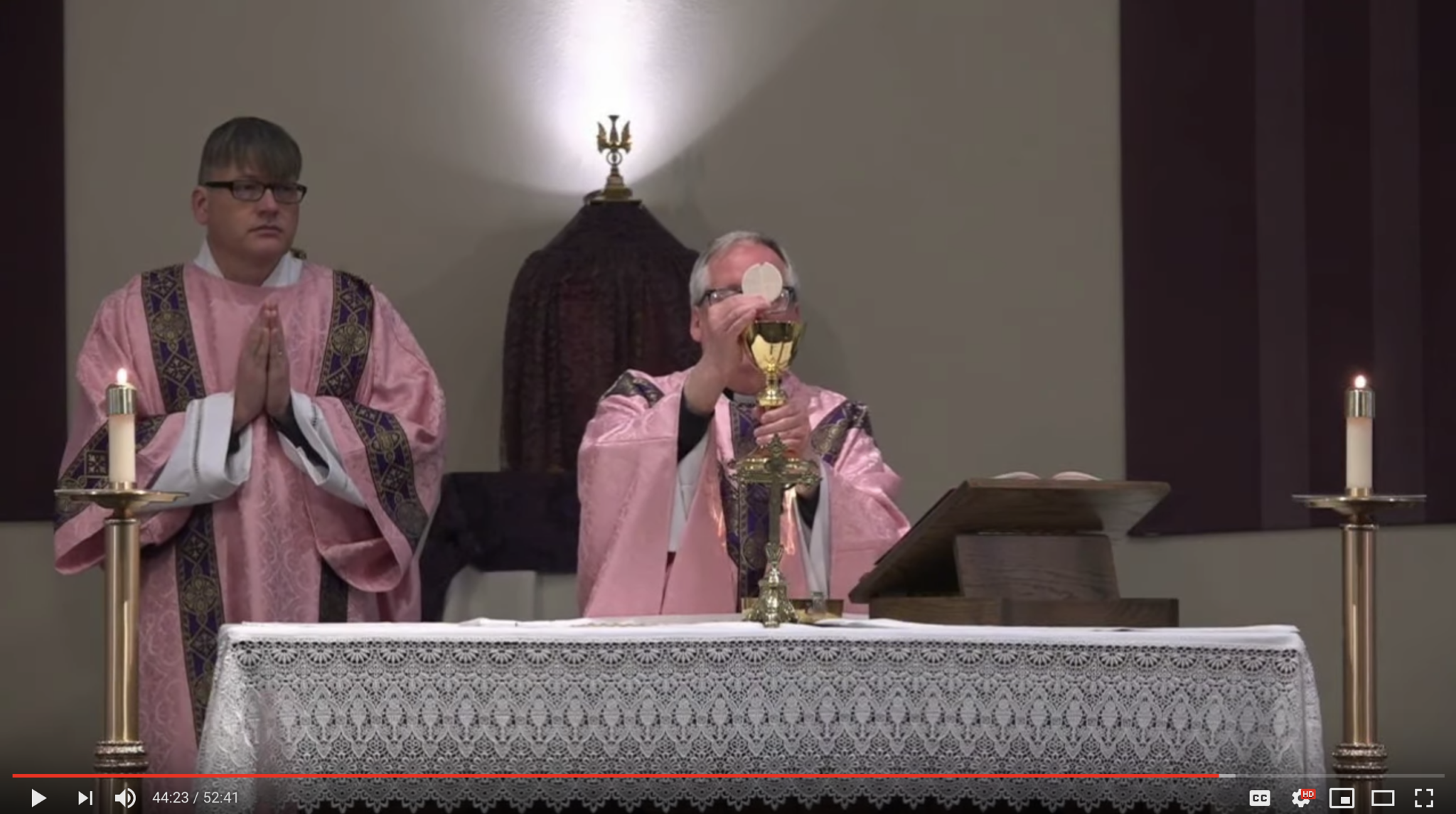 Parishes across the diocese live-stream Masses to engage the faithful in the liturgy remotely
For your convenience, we have compiled a list of parishes who are live-streaming Masses in both English and Spanish. Please check your parish's website or social media channels for more information: let us know if we can add yours by email communication@diojeffcity.org.
Key Contacts
Vicar General
Vicar for Clergy
Msgr. Robert Kurwicki
573.635.9127, ext. 210
Liturgical Commission Chair
Father Daniel Merz
573.897.2293
Director of Diocesan Communications
Helen Osman
512.785.3006
Director of Parish Communications
Ashley Wiskirchen
573.635.9127, ext. 231
---
Alphonse J. Schwarze
Memorial Catholic Center
2207 West Main St | PO Box 104900
Jefferson City, MO 65110-4900
Holy Mass on the Solemnity of St. Joseph
March 19, 2020
Holy Mass on Solemnity of St. Joseph celebrated by Most Rev. Bishop W. Shawn McKnight and recorded at the Cathedral of St. Joseph in Jefferson City, Missouri.
Father Daniel Merz, pastor of St. George parish in Linn and Our Lady Help of Christians parish in Frankenstein and chairman of the Diocesan Liturgical Commission for the Jefferson City diocese, emphasizes that making a spiritual Communion is not intended to take the place of sacramental Communion, "but to increase our hunger for sacramental Communion and simply our prayer relationship and connection with Christ."
He likened it to the longing a married couple experienced when the husband and wife are physically separated from one another.
In 2003, Pope Saint John Paul II wrote in his encyclical Ecclesia de Eucharistia:
In the Eucharist, "unlike any other sacrament, the mystery is so perfect that it brings us to the heights of every good thing: Here is the ultimate goal of every human desire, because here we attain God and God joins himself to us in the most perfect union." Precisely for this reason it is good to cultivate in our hearts a constant desire for the sacrament of the Eucharist. This was the origin of the practice of "spiritual communion," which has happily been established in the Church for centuries and recommended by saints who were masters of the spiritual life.

ENCYCLICAL LETTER, ECCLESIA DE EUCHARISTIA
OF HIS HOLINESS POPE JOHN PAUL II
Act of Spiritual Communion
St. Alphonsus de Liguori
My Jesus, I believe that You are present in the Blessed Sacrament.
I love You above all things and I desire You in my soul.
Since I cannot now receive You sacramentally, come at least spiritually into my heart.
As though You were already there, I embrace You and unite myself to You;
permit not that I should ever be separated from You.
Increasing access to Mass online