Location
Website: stthomasapostle.net
Phone: 573-477-3315
Fax: 573-477-3700
Email: tveitoffice@gmail.com
Physical Address: 14814 Route B, St. Thomas MO 65076
Mailing Address: PO Box 146, St. Thomas MO 65076-0146
---
Associated Parishes: Meta
County: Cole
Deanery: See City
About St. Thomas the Apostle
St. Thomas recognizes its beginnings with the first missionary visit of Fr. Ferdinand Helias, SJ, in 1838.
Masses were celebrated in family homes when Fr. Helias would visit. The first registered baptism took place in 1841. The first parish church, al of church, was constructed in 1848 at Indian Bottom Settlement.
A frame church replaced the original in 1851, and in 1856 the parish church and presbytery were relocated to the present church property in St. Thomas. The parish was served by priests out of the Mission Center at Westphalia in 1869, when St, Thomas the Apostle Church became an independent parish, and Father Aloysius Mayer was appointed their first pastor.
The first school was erected on the parish property in 1874. The present church was completed and dedicated on October 22, 1884, and in 1939 the beautiful mosaic windows were installed and miraculously survived the 1948 tornado that demolished much of the church property.
Parish History was taken from Proclaiming the Good News in the Heart of Missouri written by Loretta Pastva, SND.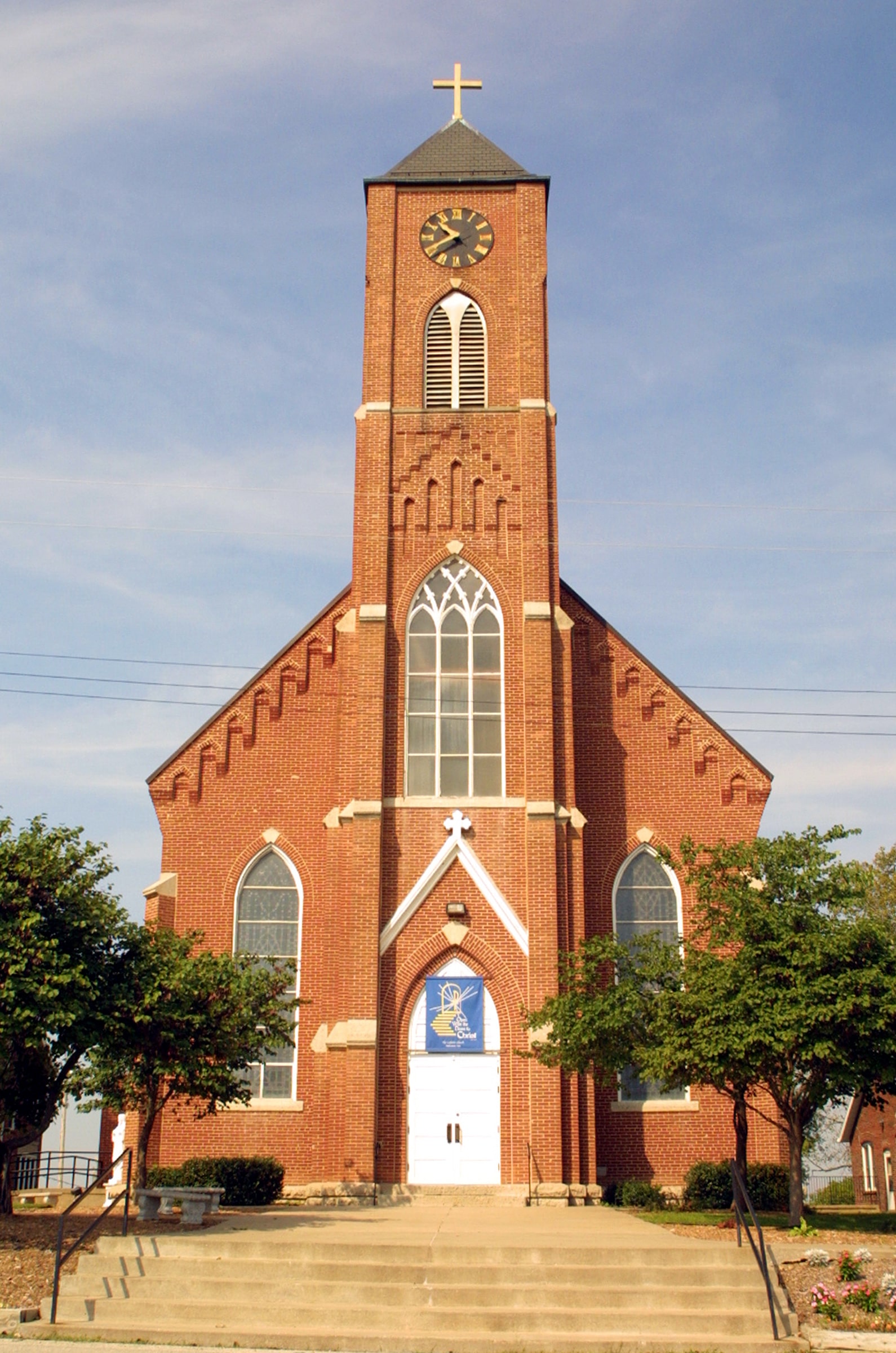 Weekend Masses
Vigil Mass (Saturday): 5:00 PM
Sunday: 10:00 AM