Staff
Pastor: Rev. Joby P. Thomas
Deacons: John F. Hill, Jr.; W. Christopher Sago
About St. Pius X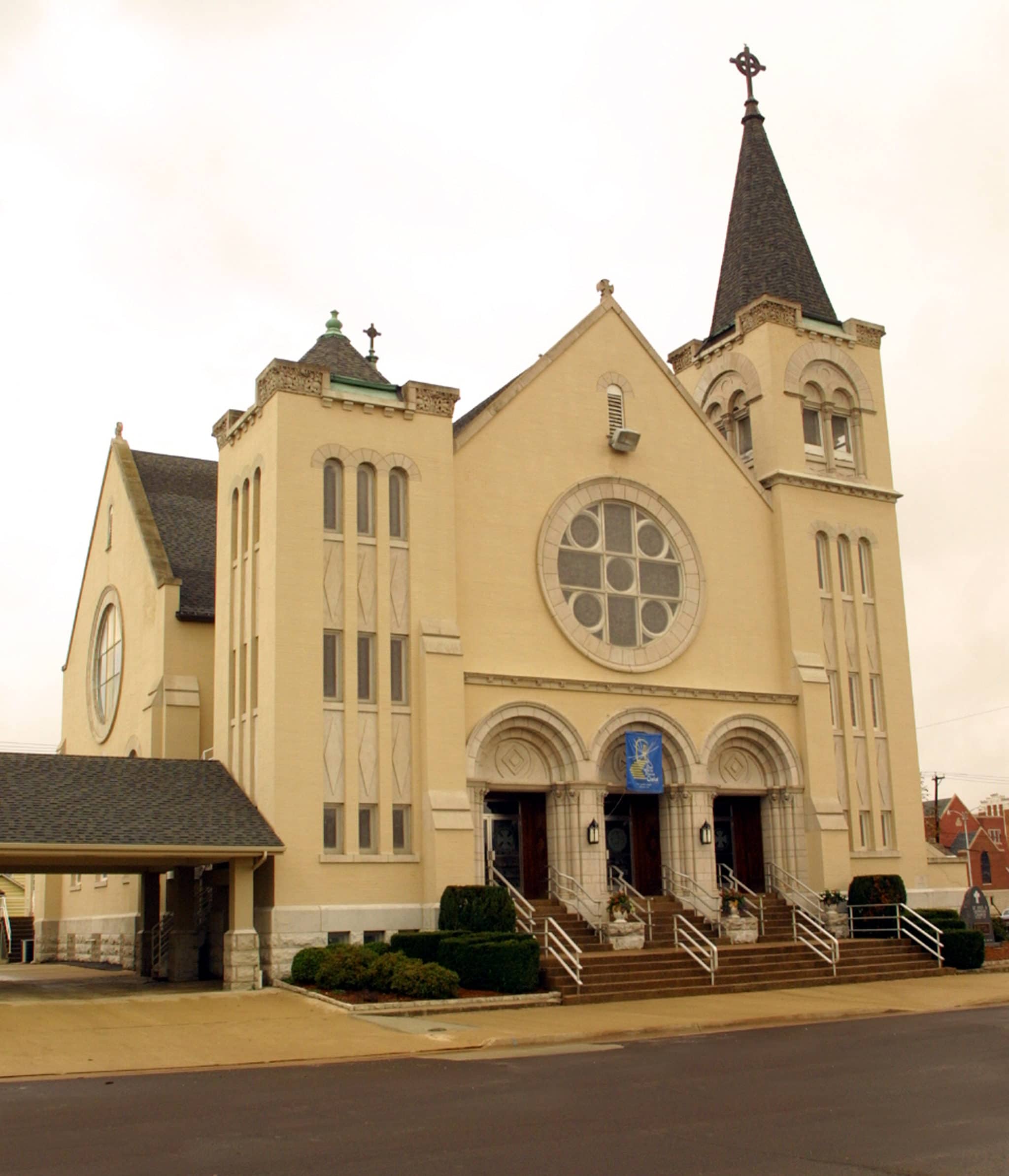 Founded in 1870, St. Pius X in Moberly, Missouri has thrived for over 130 years.
It began under the pastorate of Fr. Francis McKenna, with a log cabin serving as the first church (Then called St. John the Baptist). A second parish (Immaculate Conception) was started in 1888 with its school opening in 1895. These two parishes and their parochial schools combined in 1955 as St. Pius X.
In 1946, the church was completely destroyed by fire. In 1987, arson again did extensive damage to the church. On Palm Sunday 1987, Bishop McAullife blessed the completely restored church, though it was destroyed again by a tornado in 1995. Once again, huge contingents of parish volunteers rebuilt the church and other damaged parish buildings.
Through trials and tribulations in the 1990s and early 2000s, Perpetual Adoration was launched and the school underwent a $2.2 million expansion including a new gym and an Early Childhood Center.
Parish History was taken from Proclaiming the Good News in the Heart of Missouri written by Loretta Pastva, SND.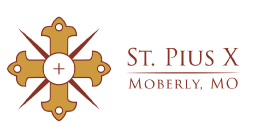 Weekend Masses
Vigil Mass (Saturday): 5:15 PM (livestreamed)
Sunday: 8:00 AM, 11:00 AM