Staff
Pastor: Rev. Joseph Abah
Deacons: John L. Neudecker
About St. Peter
The establishment of Catholic churches in Callaway County began in 1831 when the Jesuit priests built two missions, one of which was in Fulton, Missouri.
St. Peter Church was built in 1875 on Nicholas Street and was served for 30 years by priests from neighboring towns. The church was erected as a parish with its first resident pastor in 1905. St. Peter School opened in 1934.
In 1956, the school and parish were moved to new buildings at the current location on the corner of State Road Z and Wood Street, and in 1990 an additional four classrooms, kitchen, and multipurpose building were added.
Parish History was taken from Proclaiming the Good News in the Heart of Missouri written by Loretta Pastva, SND.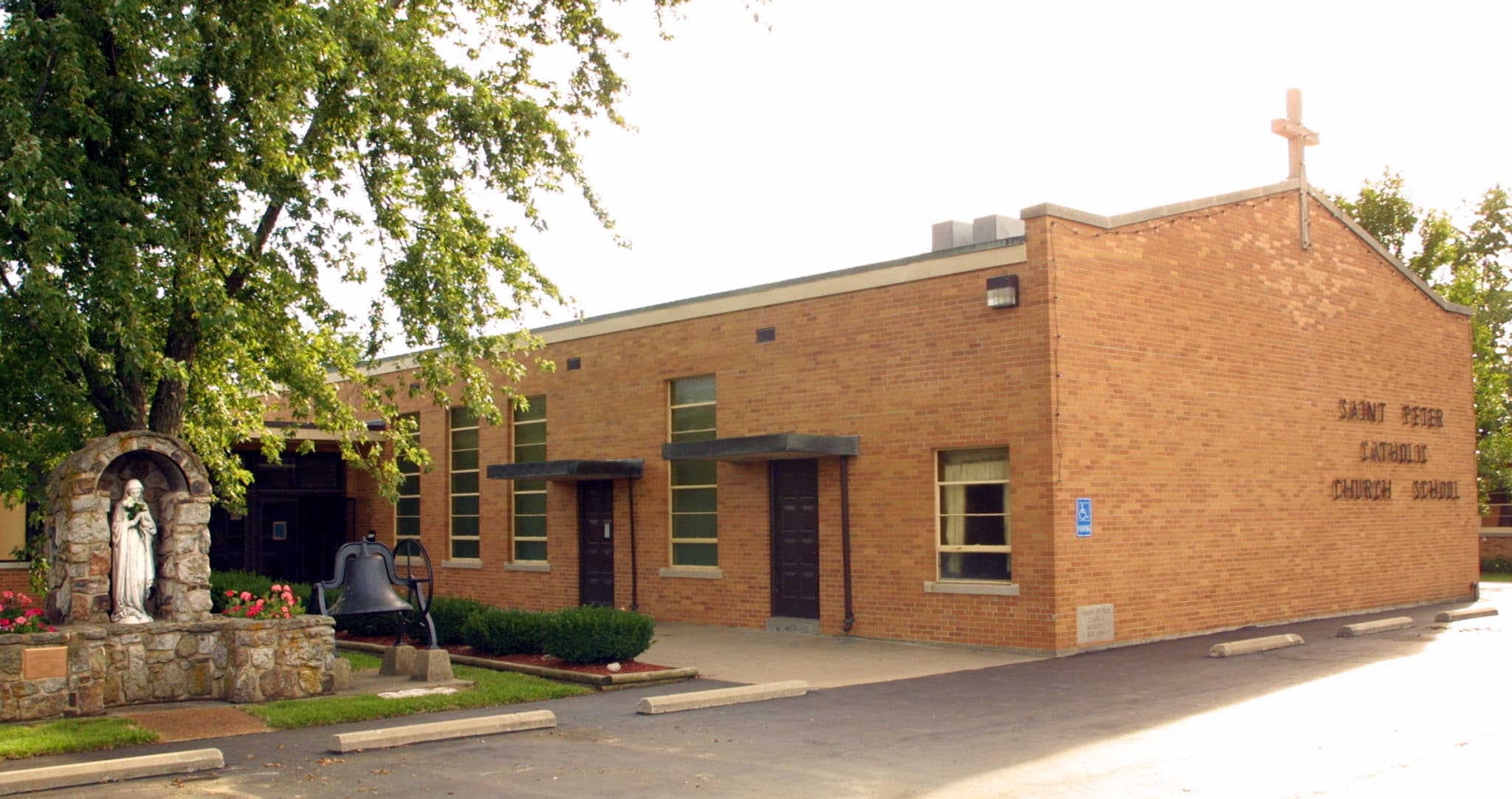 Weekend Masses
Vigil Mass (Saturday): 5:30 PM
Sunday: 7:30 AM & 11 AM