Staff
Pastor: Rev. Gregory Meystrik
Deacons: Michael S. Brooks; Chad R. Lewis;
Thomas C. Manion; Matthew McLaughlin
About St. Patrick
St. Patrick Catholic Church was founded in 1862 when Father Patrick Gallagher arrived to minister to the Irish Catholic railroad workers who had settled in Rolla, Missouri.
The original church building was the first place of worship in Rolla, and in the 1940s plans began for the construction of a new church to meet the needs of the growing congregation. On March 9, 1947, under the leadership of Father Lambert, a new Carthage stone church was dedicated at Highway 63 and St. Patrick Lane. The school was completed in 1953 and the parish hall constructed in 1975.
The church was extensively renovated in 1979 and a pipe organ installed in 1984. An expansion was added under the pastorate of Father Donald Antweiler, completed in 1992. The stone exterior and wood-beamed ceilings were preserved, along with the stained glass window depicting St. Patrick mounted on the chapel wall.
Parish History was taken from Proclaiming the Good News in the Heart of Missouri written by Loretta Pastva, SND.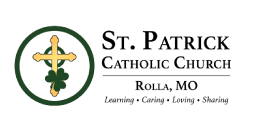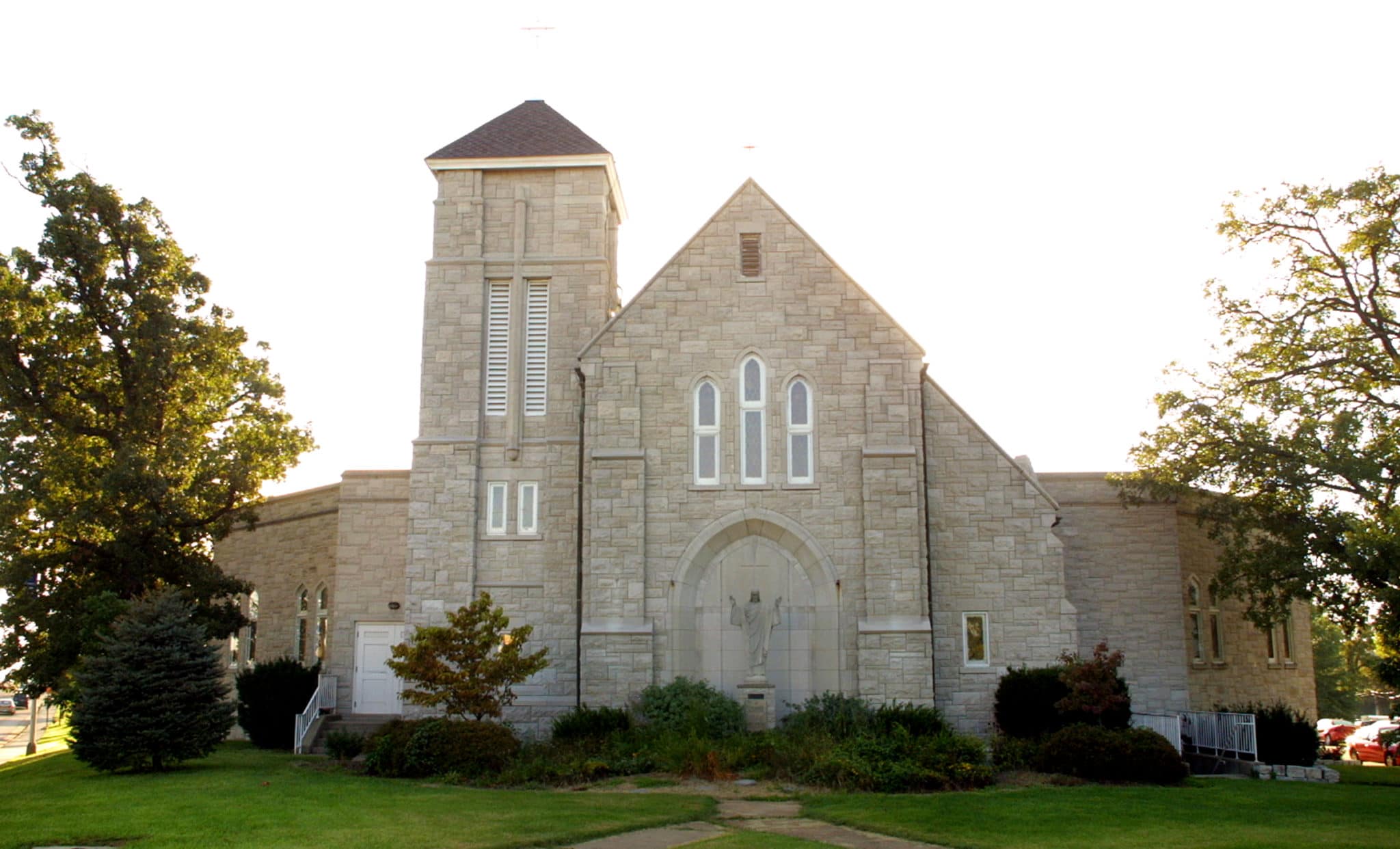 Weekend Masses
Vigil Mass (Saturday): 5:00 pm
Sunday: 8:00 AM, 10:30 AM, 7:00 PM when Missouri S&T is in session.
Schools
St. Patrick Catholic School
Address: 19 Saint Patrick Ln, Rolla MO 65401
Phone: 573-364-1162
Email: aarnold@stpatrickrolla.org
Website: school.stpatsrolla.org
Cardinal Newman Catholic Campus Ministry Center at Missouri S&T
Address: P.O. Box 838 Rolla, MO 65402
Phone: 573-364–2133
Fax: 573-368–3560
Email: staff@rollanewman.org
Website: www.rollanewman.org