Staff
Pastor: Rev. Philip E. Niekamp
About St. George Catholic Church
Founded in 1845, St. George Catholic Church celebrated 150 years, through the grace of God, of serving the faithful in 1995.
To be sure, fine priests served the church 30 years before the Franciscans came in 1875 to guide the congregation into the new century, as well as the one following. They designed and decorated the church and continued the school. Fr. Ambrose German, OFM was the last Franciscan pastor there.
St. George in Hermann, Missouri was officially dedicated on July 9, 1916.
Parish History was taken from Proclaiming the Good News in the Heart of Missouri written by Loretta Pastva, SND.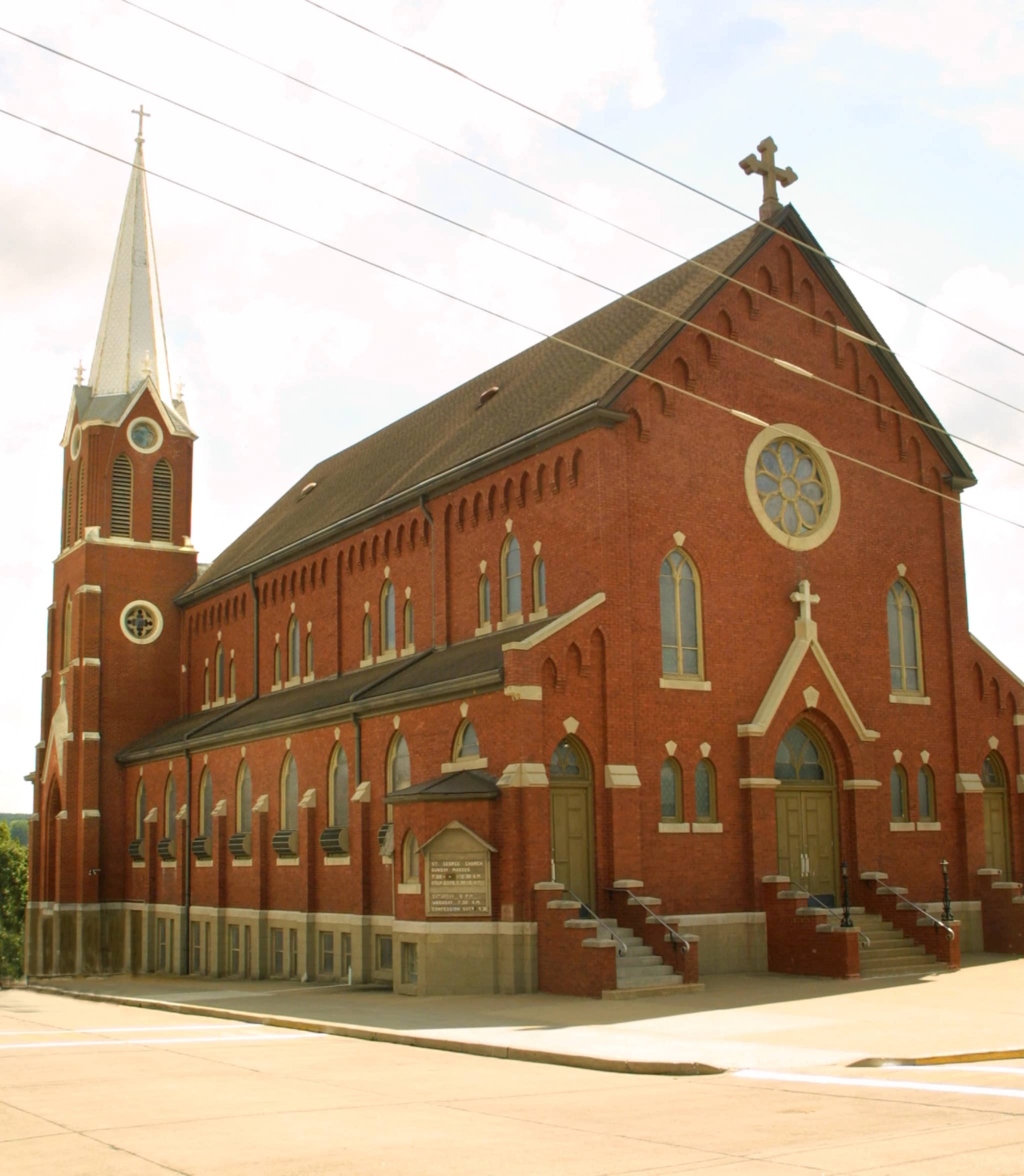 Weekend Masses
Vigil Mass (Saturday): 5:00 PM
Sunday: 7:00 AM and 10:30 AM