Staff
Administrator: Rev. Leonard K. Mukiibi
About St. Cecilia Parish
Founded in 1904, St. Cecilia parish in Meta, Missouri celebrated Masses in their first church building until 1906, when a new church and school were built to accommodate the growing population.
In 1925, a tornado damaged the 74-foot steeple, causing the clapboard building to sway precariously. In 1928, Fr. Schmalle followed Fr. Wagener and made many improvements, removing the steeple in 1929 and replacing it with a belfry. He engaged the School Sisters of Notre Dame to teach the children of the then more-than 100 families that made up the congregation.
Despite renovations in 1933, the church building continued to deteriorate until 1943, when the Archbishop of St. Louis gave permission to build a new church. After many delays, the building was finally completed in January 1950 and dedicated on April 29, 1961, by Archbishop Ritter.
After 1988, the interior was completely renovated using the marble and metalwork already part of the building. The church was re-dedicated on July 31, 1994, and celebrated its centennial in 2004.
Parish History was taken from Proclaiming the Good News in the Heart of Missouri written by Loretta Pastva, SND.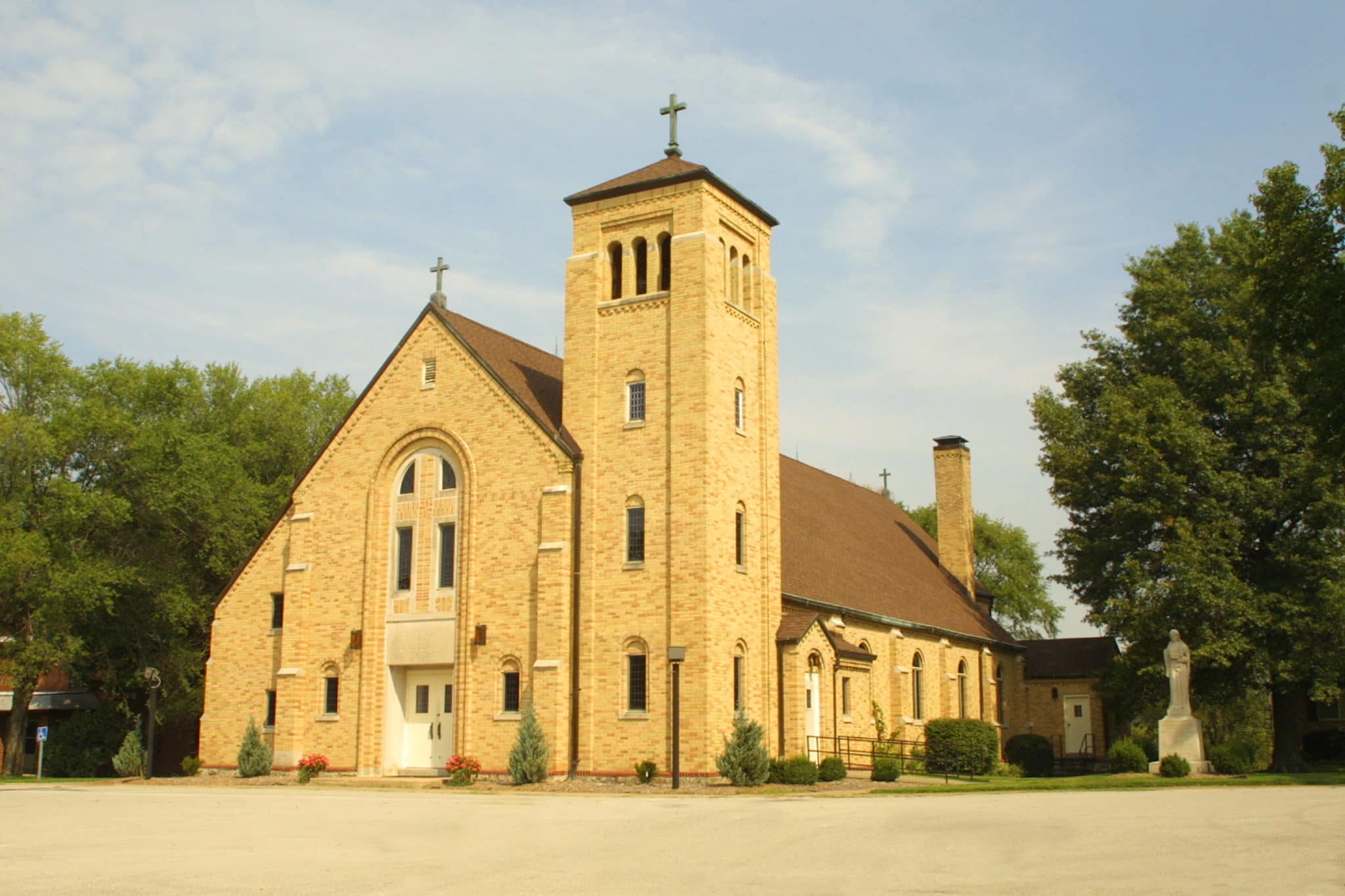 Weekend Masses
Sunday: 8:00 AM