Location
Phone: (573) 859-6231
Email: bellecatholic@gmail.com
Mailing Address: PO Box 606, Belle, MO, 65013
Physical Address: 400 W 3rd St, Belle MO 65013
---
Associated Parishes: Owensville
County: Maries
Deanery: Southeast
Staff
Pastor: Rev. Philip E. Niekamp
Associate Pastor: Rev. Philip M. Kane
About St. Alexander Catholic Church
In 1841, John Reed donated two acres of his property in Cleavesville to the bishop of St. Louis, and that year a  new church under the patronage of St. Michael was built on the site. At first, the Jesuit Fathers of Washington, Missouri administered the church. Later priests from Owensville, Westphalia, and Rich Fountain administered it irregularly. The last Mass was offered there in 1909.
In 1908 Dr. Joseph Tellman was able to purchase a suitable site for a Catholic church within the town. By June 1910, with the generous support of other local families, the doctor succeeded in building a new log church dedicated to St. Alexander that was to serve for the next 60 years.
Parish History was taken from Proclaiming the Good News in the Heart of Missouri written by Loretta Pastva, SND.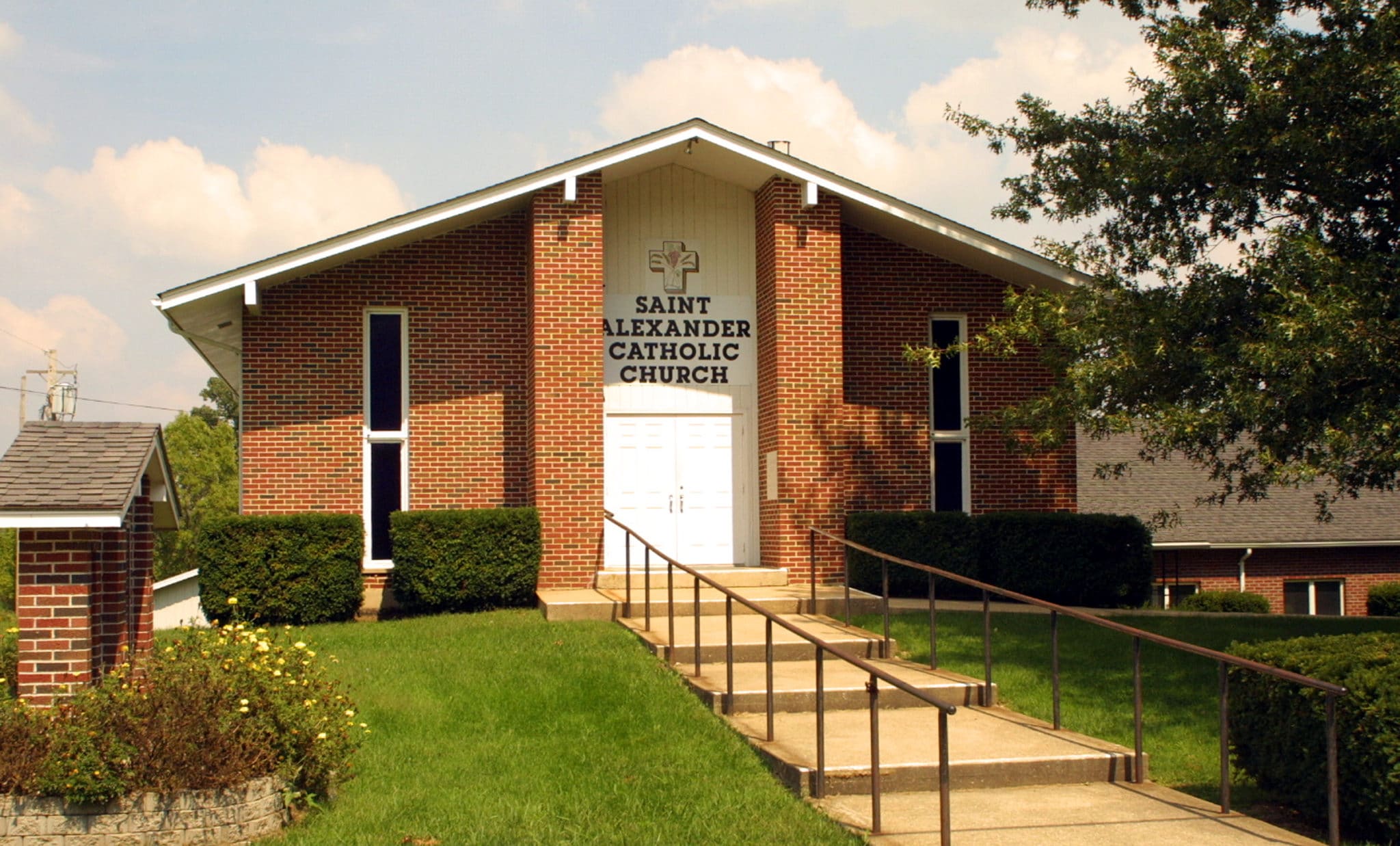 Weekend Masses
Sunday: 8:30 AM