Staff
Pastor: Rev. Msgr. Gregory L. Higley
Deacon: William Caubet
About Sacred Heart
Catholic services were first attended in the homes of pioneers in Columbia in 1835. In 1881, worship was held monthly in the new frame church with a 75-foot spire. The present limestone Romanesque church was dedicated November 8, 1914, by Archbishop Glennon.
In 1947, there were five masses in the church and one in the activity building each Sunday. Sacred Heart had given more than 100 years of special ministries to the university and college students of Columbia.
Parish History was taken from Proclaiming the Good News in the Heart of Missouri written by Loretta Pastva, SND.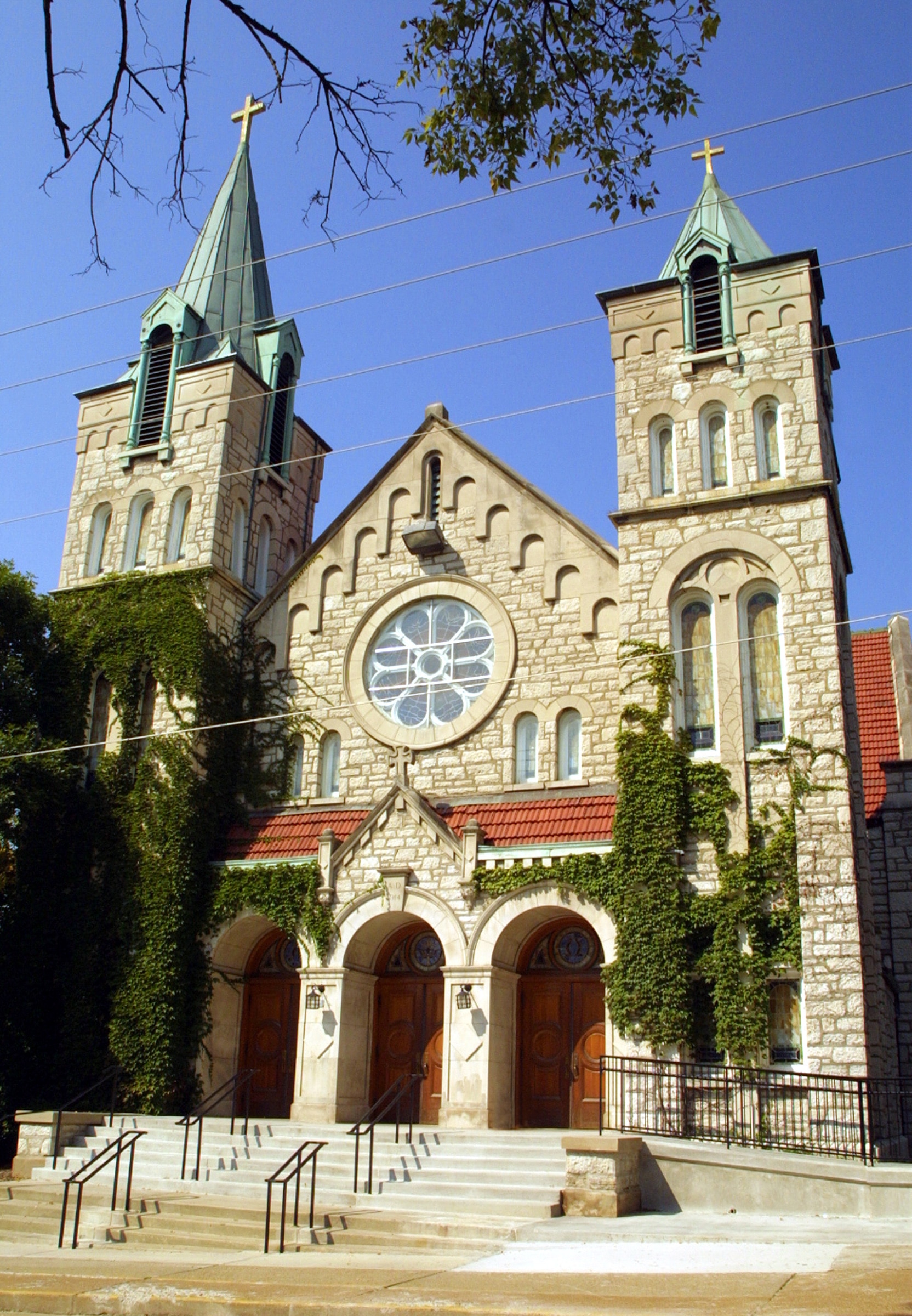 Weekend Masses
Vigil Mass (Saturday): 4:30 PM
Sunday: 8:30 AM, 11:00 AM,
1:00 PM (Spanish)