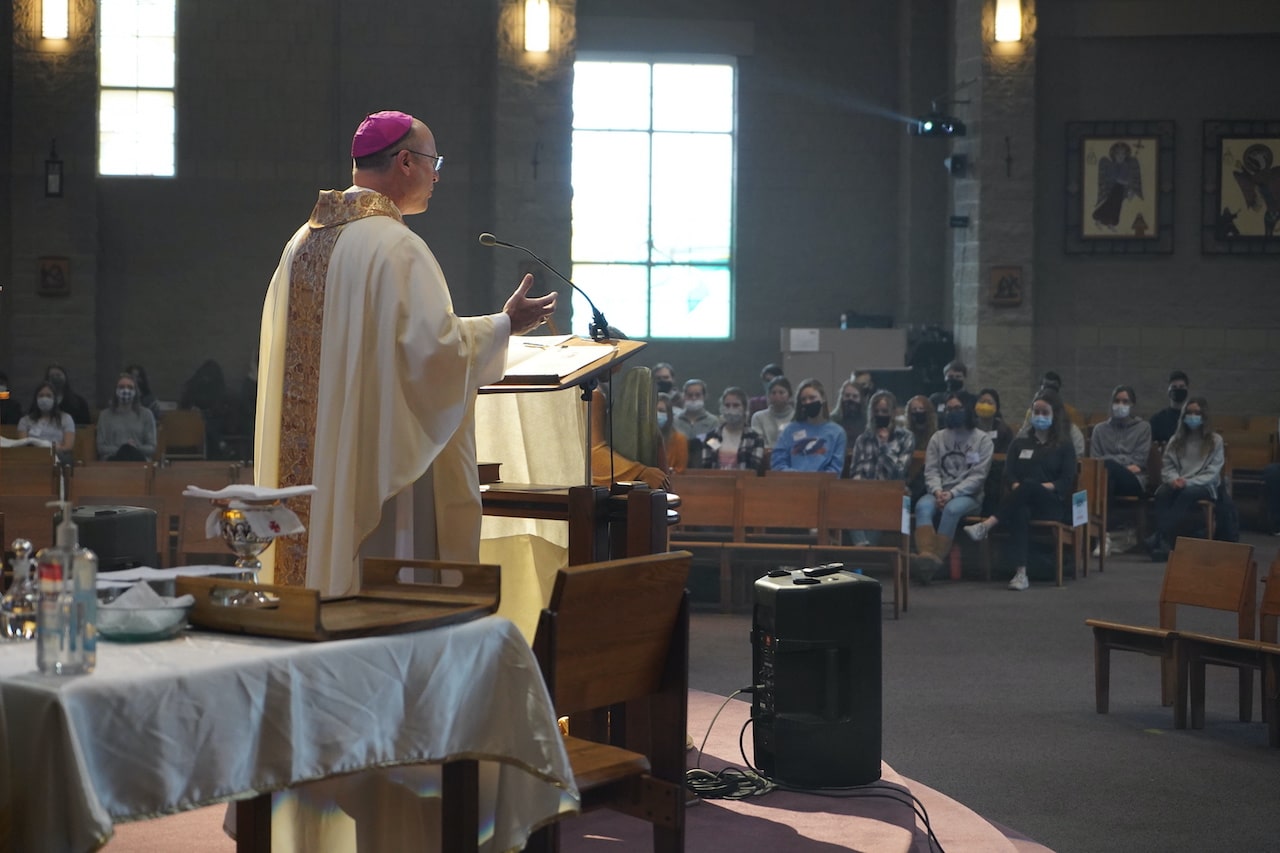 The Diocesan pastoral letter and plan were promulgated on February 6, 2021, at St. Thomas More Newman Center in Columbia, Missouri.
On the third anniversary of his ordination and installation, Bishop McKnight signed the letter and plan during Mass with the young adults telling them the Church needs their energy and "fresh eyes to help our Church transform into what the Lord is calling us to be," emphasizing the importance of our youth in the fulfillment of our mission as a Church.
---
Office of Communications
Director of Communications
Jacob Luecke
573-635-9127, ext. 261
Creative Services Coordinator
Annie Williams
573-635-9127, ext. 231
---
The Catholic Missourian
Editor
Jay Nies
573-635-9127, ext. 235
Associate Editor/Advertising Coordinator
Kelly Martin
573-635-9127, ext. 238
---
Alphonse J. Schwartze
Memorial Catholic Center
2207 West Main Street
Jefferson City, MO 65109-0914
As the Diocese of Jefferson City enters the final year of "A Steward's Journey: Our Call to Greater Communion," the second year has been a time of change for all…
Read More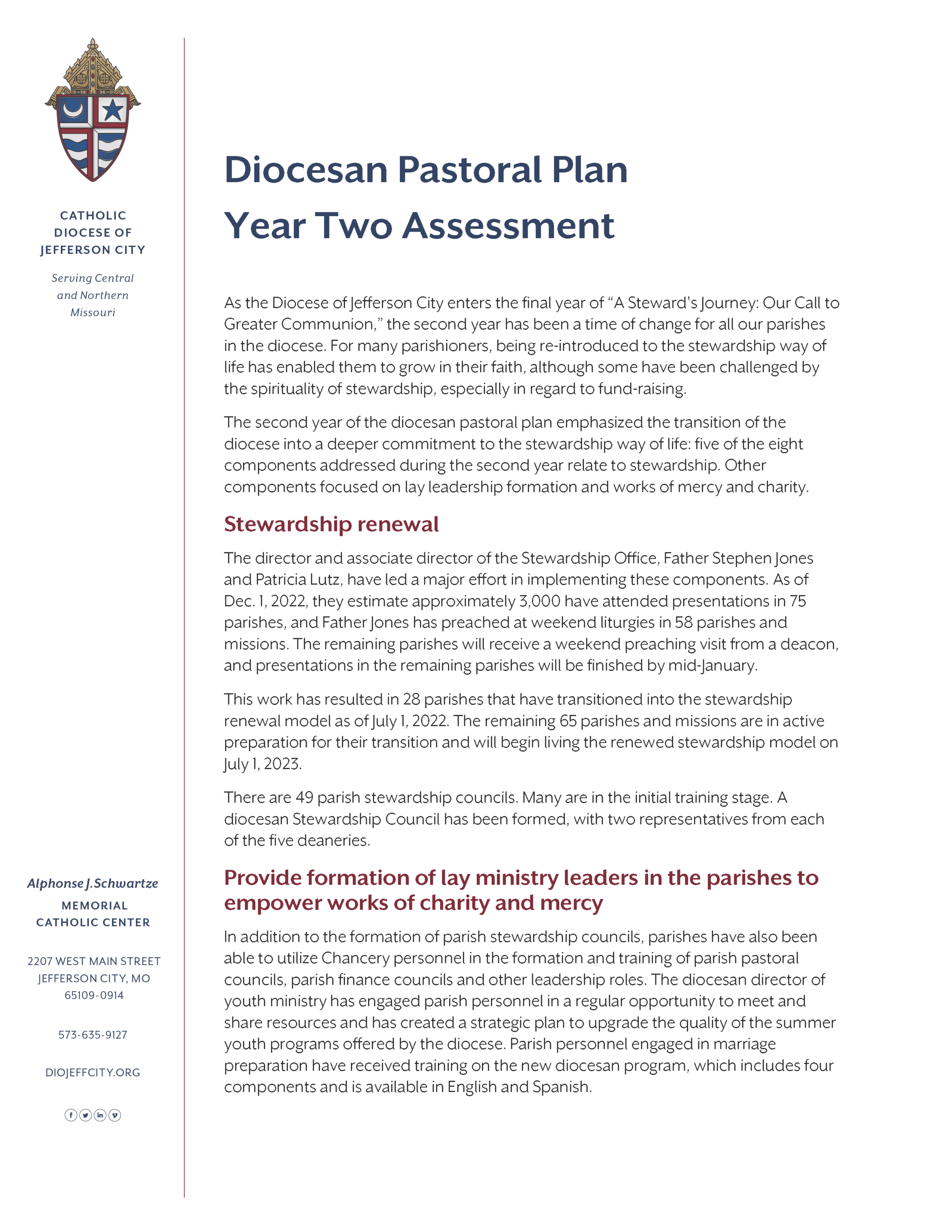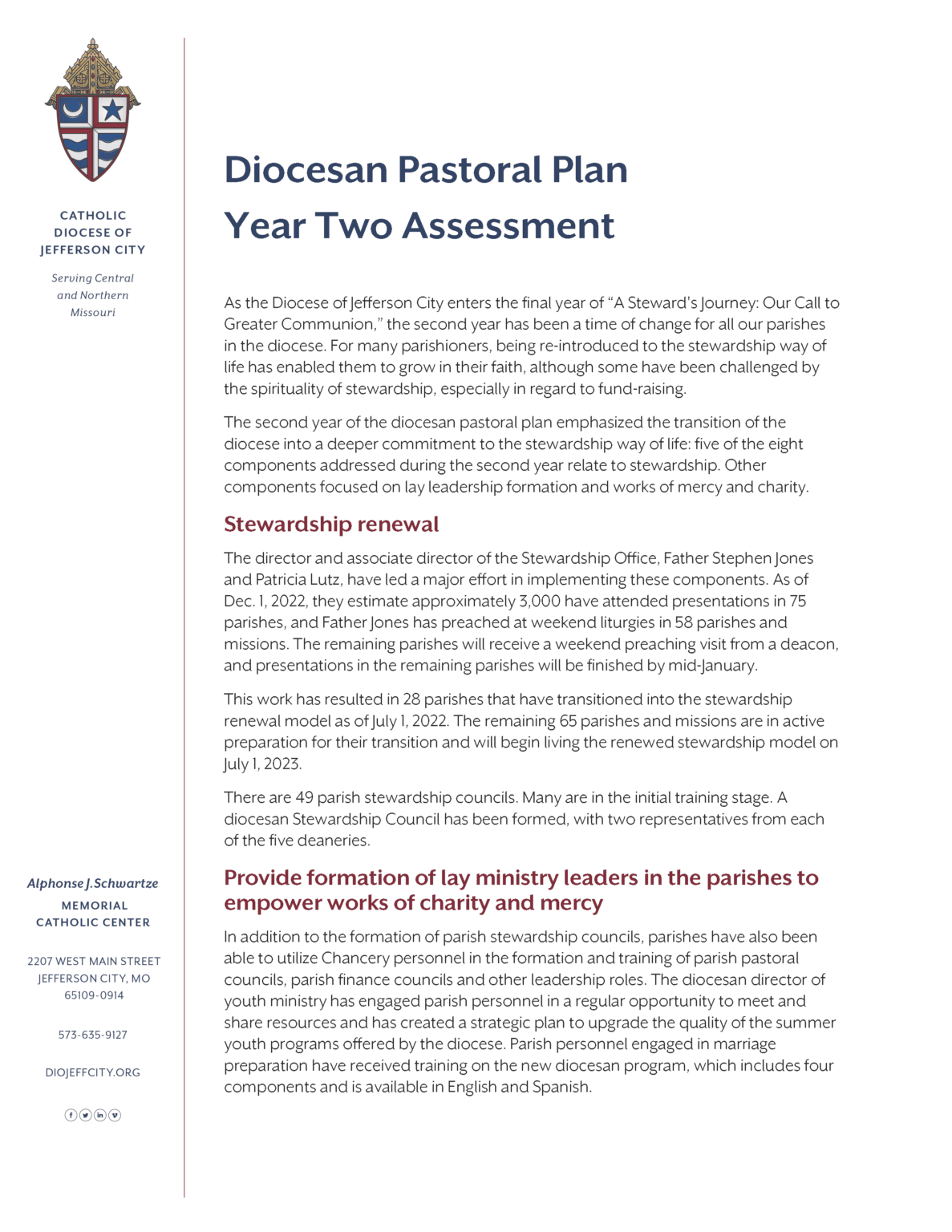 By Bishop W. Shawn McKnight With a year under our belt of the diocesan pastoral plan, and even more time for some parishes to be using a parish pastoral plan,…
Read More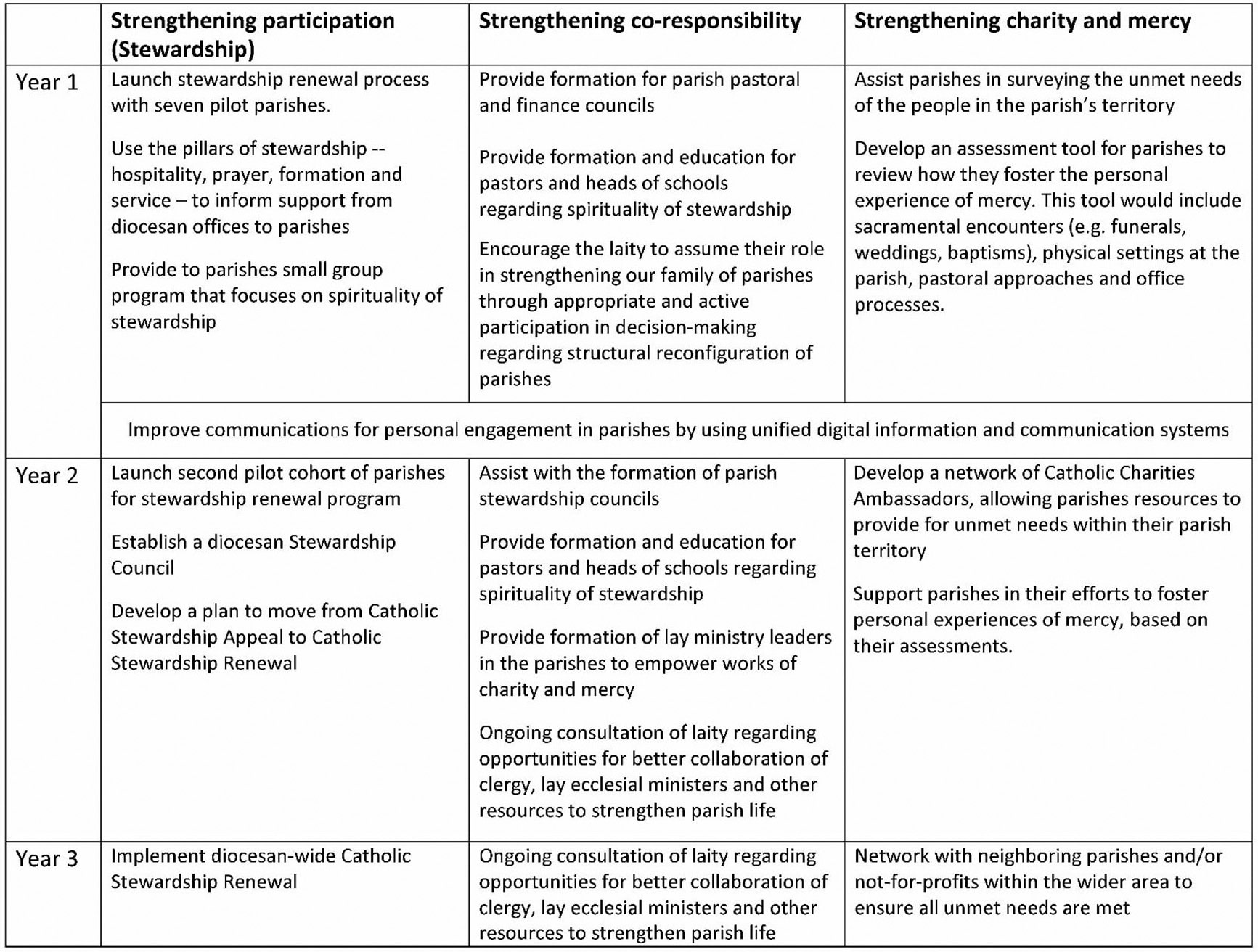 Diocesan pastoral plan serves as a roadmap for three years of ministry
FROM THE CATHOLIC MISSOURIAN
In 2019, Bishop McKnight requested all parishes to discern their own plans for carrying out the Church's vision for parish life within their geographic territory. The bishop and his advisors gave a timeline and process for praying, discussing, and assessing each parish's strengths and weaknesses in the areas of:
Cultivating a spirituality rooted in the Catholic understanding of stewardship;
Promoting effective co-responsibility among ordained ministers and the laity; and
Helping every parish become universally recognized as a center of charity and a sanctuary of mercy within the larger community.