Contact/Staff
Director of Intercultural & Marriage Ministries
Enrique Castro
573.635.9127, ext. 250
573.680.3650
Administrative Assistant
Amada Garcia
573.635.9127, ext. 226
Events Coordinator
Kris Hartman
573.635.9127, ext. 228
---
2207 West Main St | PO Box 104900
Jefferson City, MO 65110-4900
Contact & Staff
Director of Intercultural & Marriage Ministries
Deacon Enrique Castro
573.635.9127, ext. 250
573.680.3650
Administrative Assistant
Amada Garcia
573.635.9127, ext. 226
Events Coordinator
Kris Hartman
573.635.9127, ext. 228
---
2207 West Main St | PO Box 104900
Jefferson City, MO 65110-4900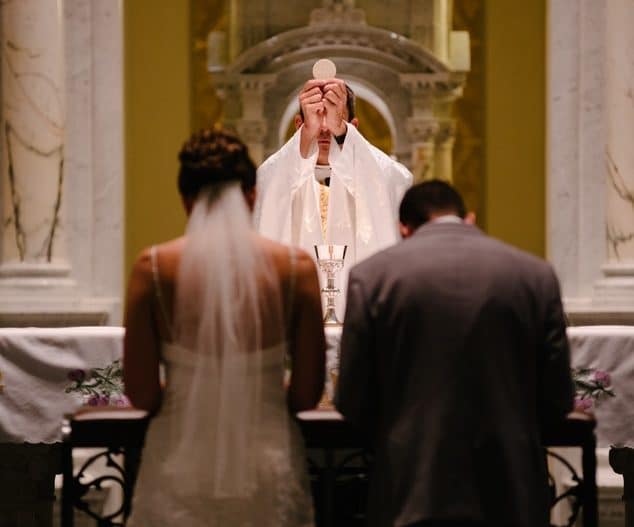 "The joy of love experienced by families is also the joy of the Church." (Amoris Laetitia, no. 1) These words of Pope Francis call the whole Church—sacred ministers and lay faithful—not to stand on the sidelines, but to enter into the joy of couples as they seek to create new families. We are called to…
Read More
Pre-Marriage Inventory © is a comprehensive, user-friendly tool for lay individuals, couples or professionals who are helping couples prepare for marriage, and who become trained as FOCCUS Facilitators.
 Prepare/Enrich provides training for premarital counseling, coaching, and education, investments in your couples' futures.
Pre-Cana is one component of the marriage preparation options available to couples that are considering marriage within the Catholic Church. The conference itself consists of presentations by couples and individuals on topics that are of a practical as well as a spiritual nature.
Learn More
"A wedding is a day, a marriage is a lifetime." Engaged Encounter is a weekend in which an atmosphere is created for each couple to concentrate exclusively on one another. It is specifically designed to give a couple planning marriage an opportunity to talk honestly and intensively about their prospective lives together. It encourages the couple to concentrate on building a relationship and to develop communication skills. The weekend is presented by a team of married couples and a priest.
Learn More