About Immaculate Conception
The foundation of Immaculate Conception parish was laid in 1842 when Mass was first celebrated in the home of Charles Worland. The first church was built in 1861 and the current church was dedicated July 3, 1887. The parish elementary school opened about the same time as the first church was built, closed in the early 1970s, and reopened in 1991.
Parish History was taken from Proclaiming the Good News in the Heart of Missouri written by Loretta Pastva, SND.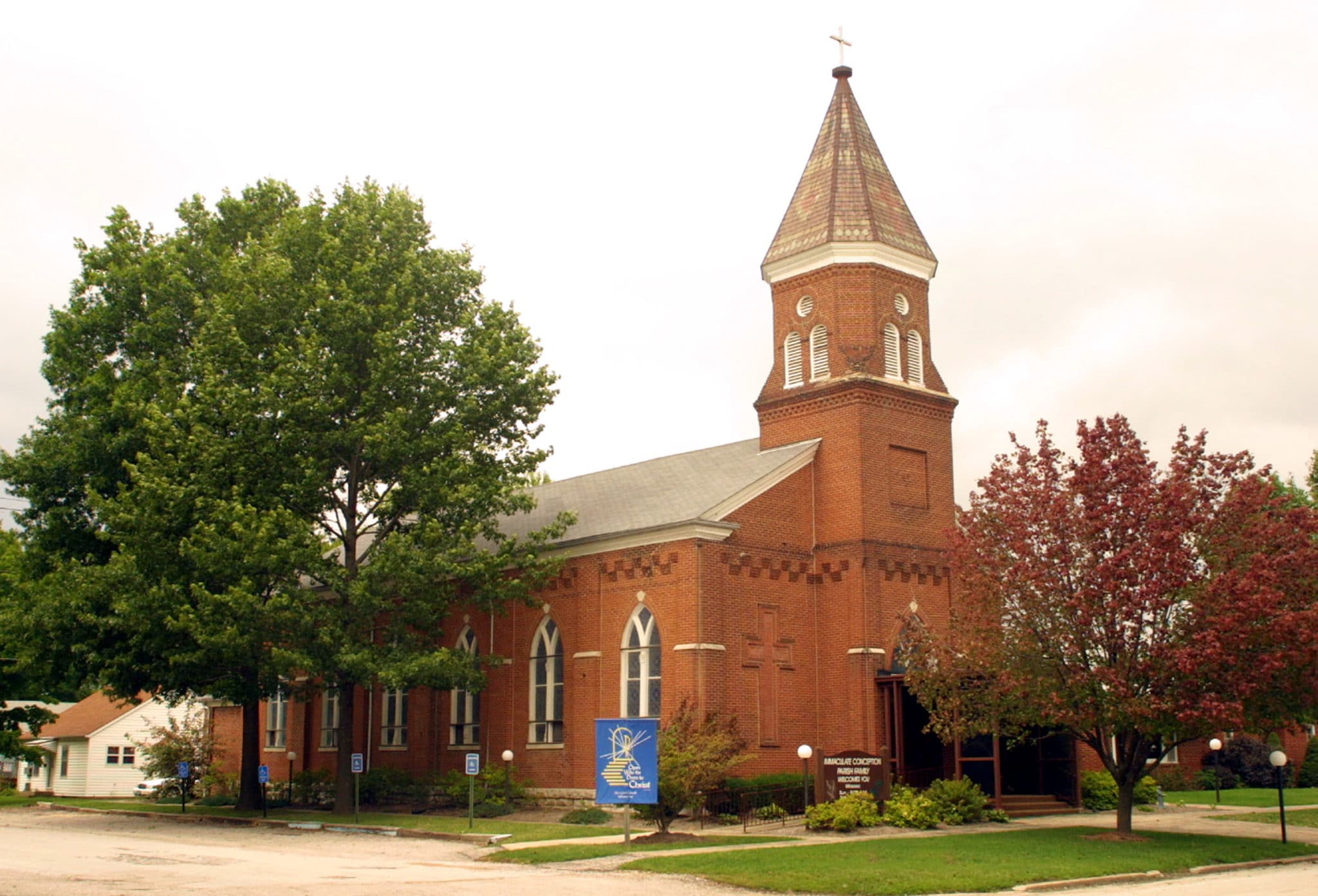 Weekend Masses
Vigil Mass (Saturday): 5:00 PM
Sunday: 10:00 AM