Location
Website: holyrosary.diojeffcity.org
Phone: 573-735-4718
Fax: 573-735-0713
Email: hrosarymc@gmail.com
Physical Address: 405 S Main St, Monroe City MO 63456
St. Peter in Brush Creek
Address: 14690 Gentry Road
Monroe City, MO 63456
---
Associated Parishes: Indian Creek
County: Monroe
Deanery: Central
Staff
Pastor: Rev. P. Gregory Oligschlaeger
Deacons: L. Michael Long; John L. Watkins
About Holy Rosary
Holy Rosary Parish in Monroe City was founded in 1884 to serve the English and Irish settlers from Maryland and Kentucky.
In 1901, Fr. Sullivan became the first resident pastor and built the first school, inviting the Sparkhill Dominicans to staff it.
In 1919, Monsignor Connolly arrived as pastor for Holy Rosary, a position he held for 55 years, serving in three different dioceses without ever leaving Holy Rosary! He built the present school, which included a high school until it closed in 1966 after graduating a total of 668 students.
In 1969, under Fr. Ludwig, a new white-brick church campus was built and dedicated on May 18, 1969, the Knights of Columbus added a spacious parish hall in 1997.
About St. Peter at Brush Creek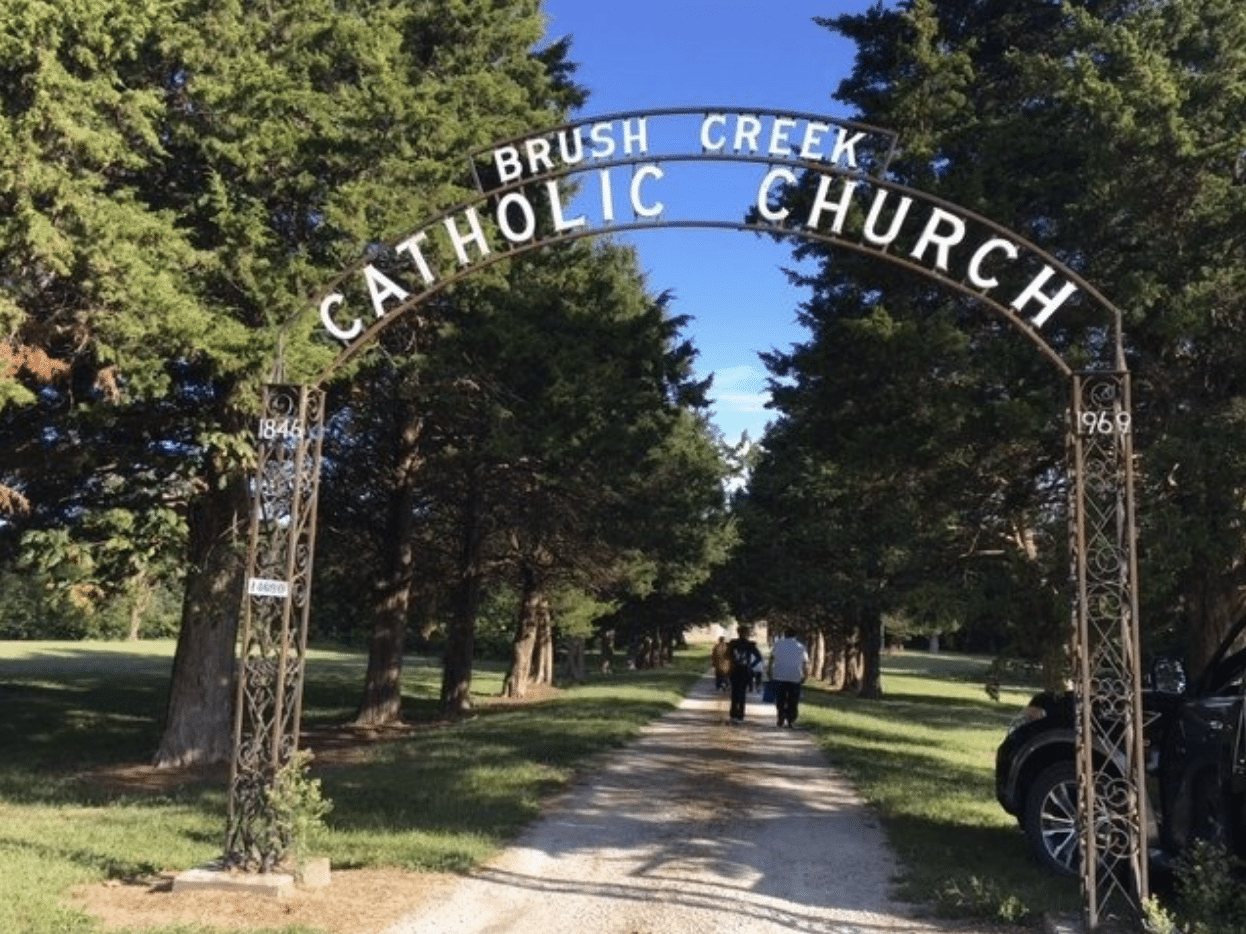 Holy Rosary assumed responsibility for St. Peter in Brush creek in the late 1960s. Its church was built in 1862 and is on the National Register of Historic Places as the site of the Baptism of the first recognized African-American Catholic priest in the United States, Fr. Augustine Tolton.
Mass at St. Peter in Brush Creek is said twice a year, and is listed on the diocesan calendar.
Parish History was taken from Proclaiming the Good News in the Heart of Missouri written by Loretta Pastva, SND.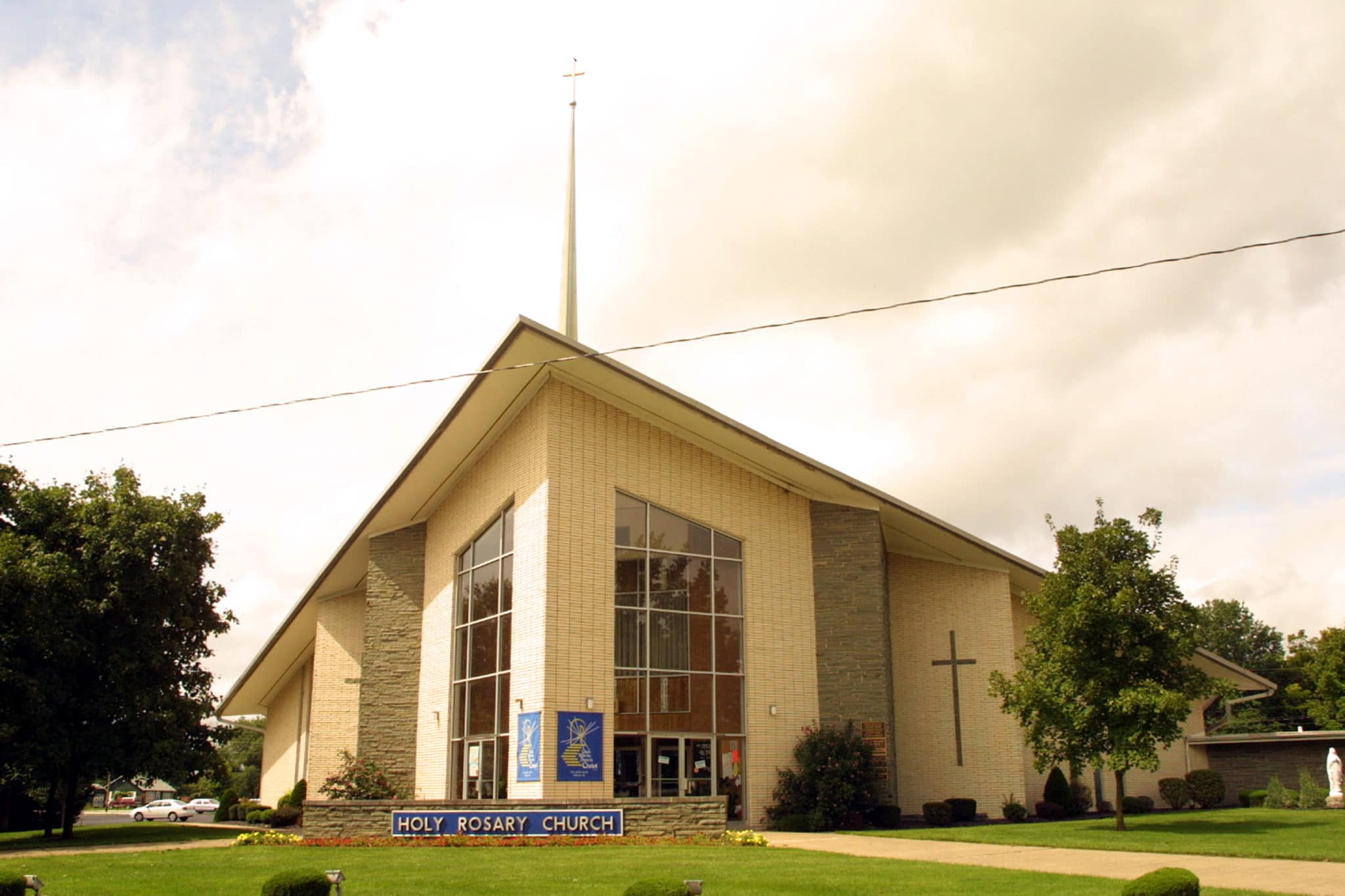 Weekend Masses
Vigil Mass (Saturday): 5:30 PM
Sunday: 9:30 AM