Staff
Pastor: Rev. William D. Debo
About Holy Family
Holy Family parish in Freeburg, Missouri was founded in 1904 as a small wooden chapel. Not many years later it was discovered the church would be too small for those attending services.
In the spring of 1920, ground was broken and the foundation built of solid rock for the present church. Today, this church is referred to affectionately as the "Cathedral of the Ozark" for its Romanesque architectural design and twin 96-foot steeples with gilded crosses. It was dedicated on August 8, 1921.
Parish History was taken from Proclaiming the Good News in the Heart of Missouri written by Loretta Pastva, SND.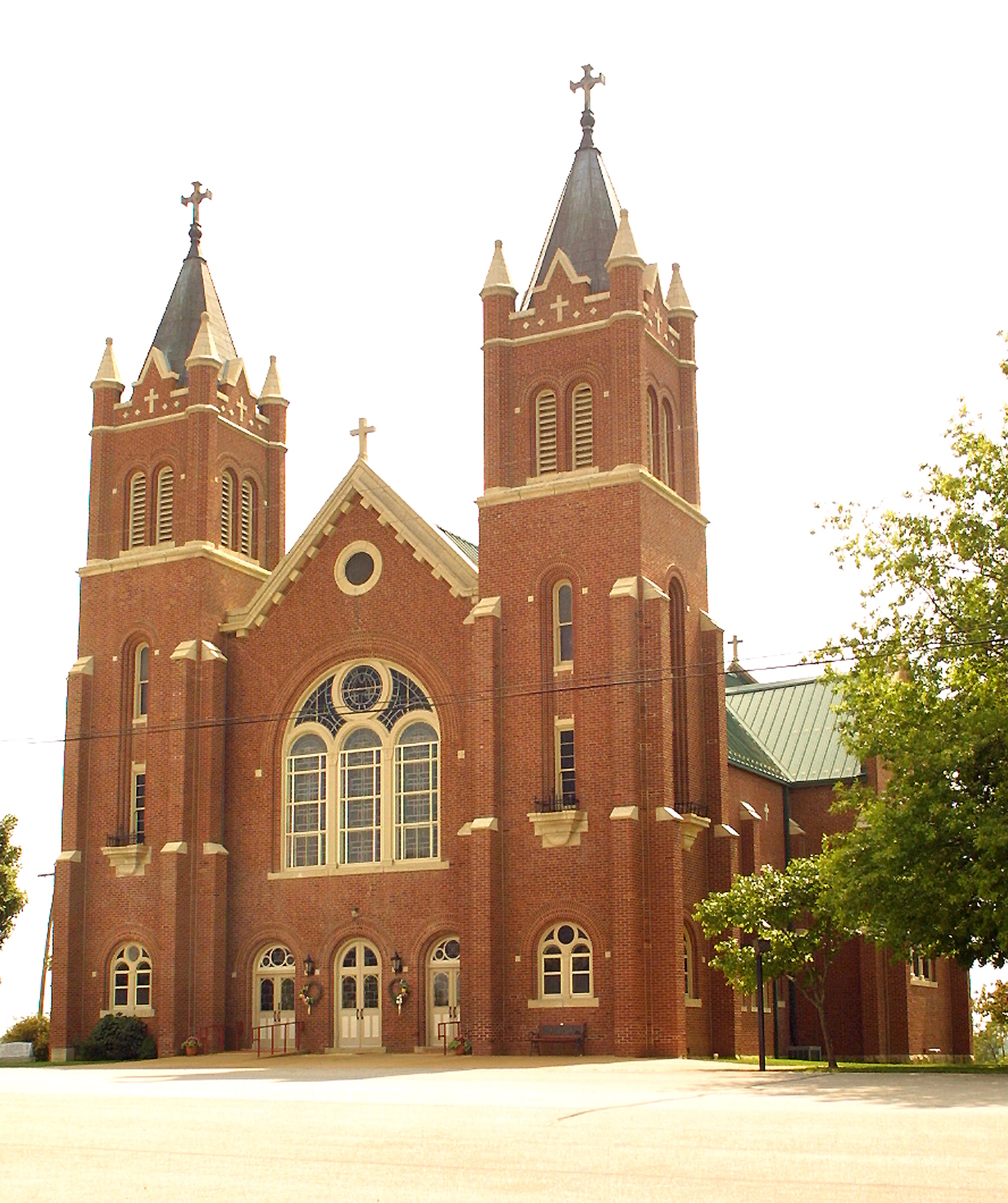 Weekend Masses
Vigil Mass (Saturday):  5:30 PM
Sunday: 9:30 AM