Confirmation Retreat Information
Youth Office Contact
Director of Youth Ministry
Maureen Quinn
573-635-9127, ext. 233
Events Coordinator
Kris Hartman
573-635-9127, ext. 228
Administrative Assistant
Genevieve Stevenson
573.635.9127, ext. 262
Moderator of Youth and
Young Adult Ministry
Fr. Paul Clark
573-635-9127, ext. 260
---
Alphonse J. Schwartze
Memorial Catholic Center
2207 West Main St
Jefferson City, MO 65109-0914
Registration can be found below for both groups and individuals.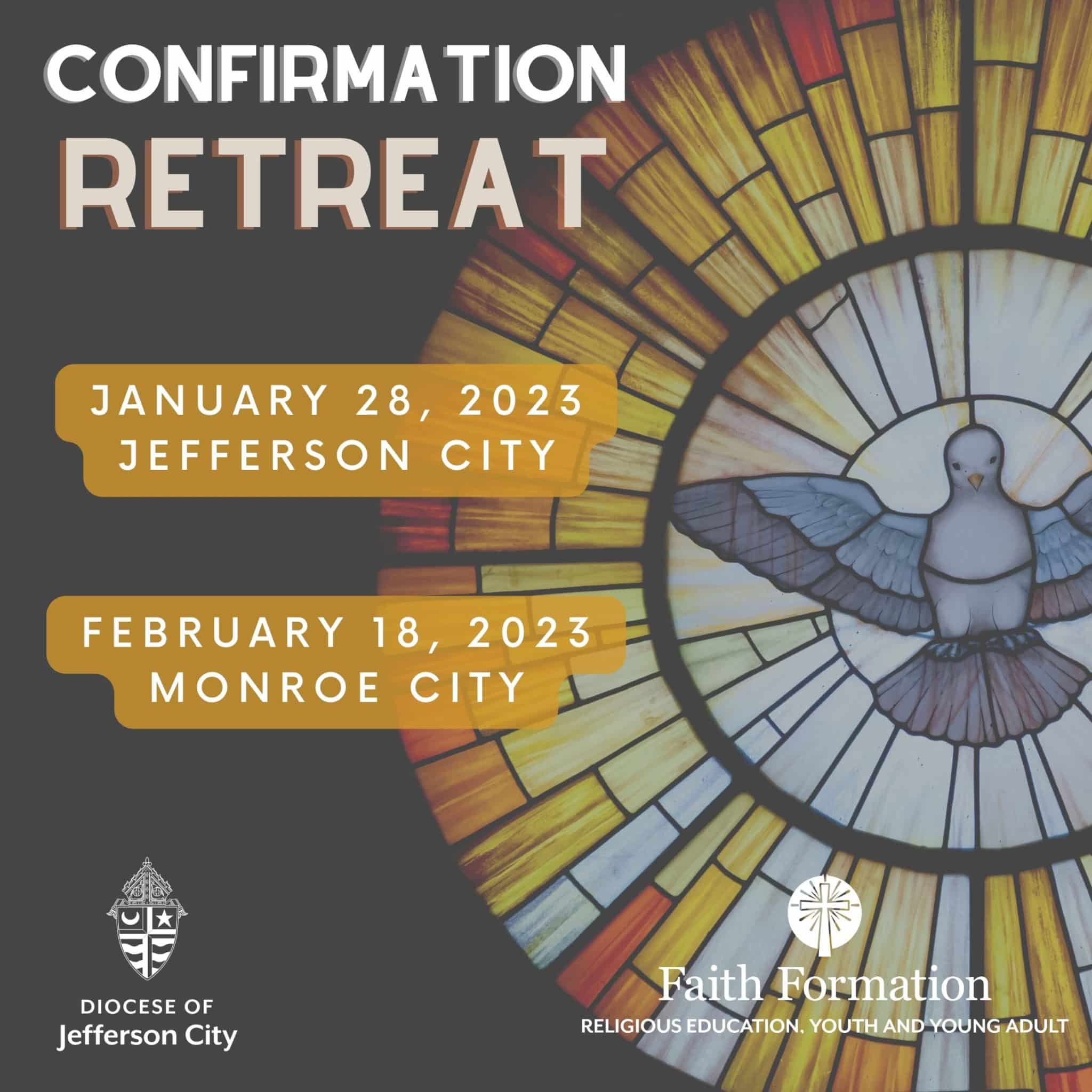 The retreat in January is being led by NET Ministries and the theme is "With Great Power." With great power comes great responsibility! At Confirmation, the grace of Pentecost is unleashed and we receive greater access to the gifts of the Holy Spirit. God can do incredible things with us if we are open to His action.
The retreat in February is being led by Benedictine College Set Free Retreat Team.