Communications Office
Key Contacts
Director
Helen Osman
512-785-3006
Associate Director
Ashley Wiskirchen
573-635-9127
Communications Specialist
Denise Barnes
573-635-9127, ext. 246
---
The Catholic Missourian
Editor
Jay Nies
573-635-9127, ext. 235
Associate Editor/Advertising Coordinator
Kelly Martin
573-635-9127, ext. 238
---
Alphonse J. Schwartze
Memorial Catholic Center
2207 West Main Street
Jefferson City, MO 65109-0914
Official Diocesan Logo Files
If you have been granted permission to download and use diocesan branding elements, you can find relevant file types below. If you have issues downloading or require assistance, please contact the Communications office for help.
If you are a Chancery employee or have been granted permission to collaborate and use branding materials for the Diocese of Jefferson City please use the following Brand Guidelines to direct your communications.
Chancery offices have access to pre-designed and customizable resources through the communications office. See examples below, and contact Kelly Martin for more information or to request materials for your office.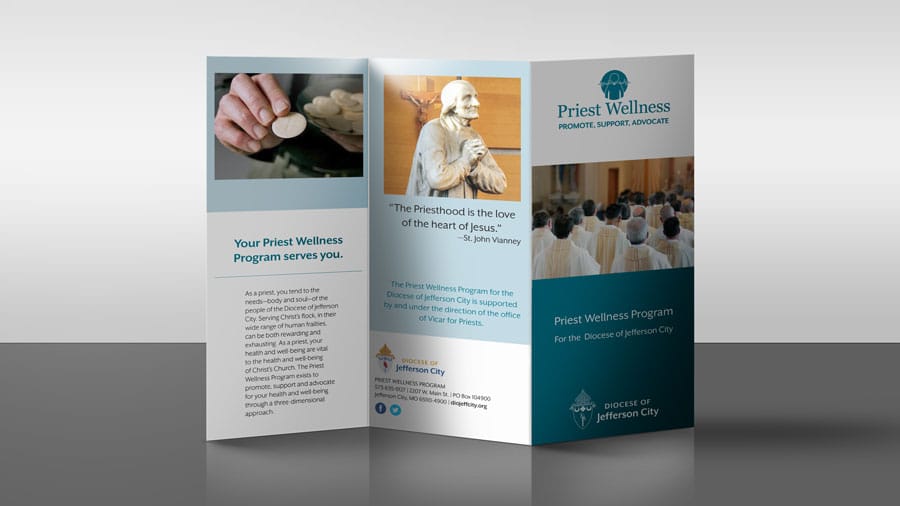 Event Flyers
If your office or event requires a promotional flyer, you can request a design from the Communications Office.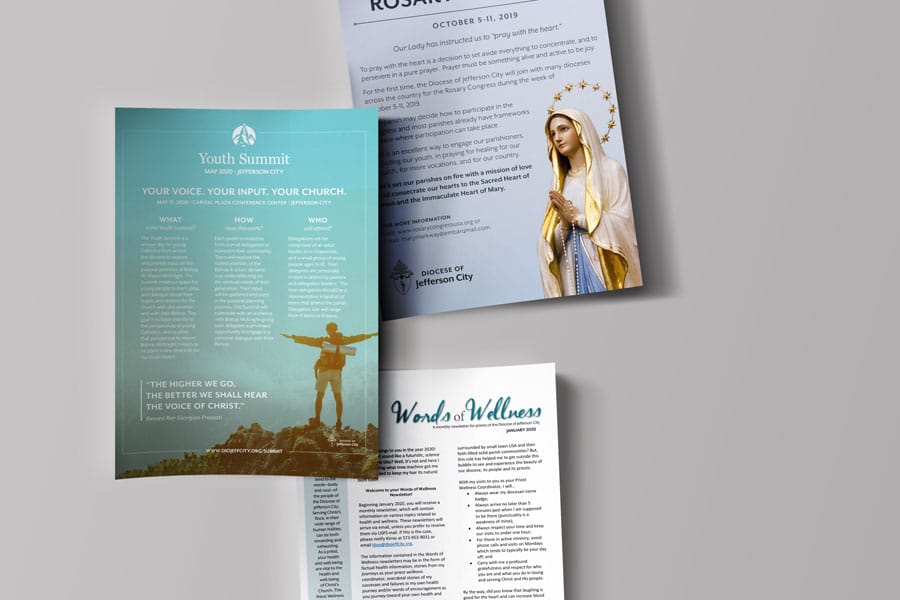 Chancery Employee Resources
Chancery employees may use the following resources to implement the diocesan coat of arms into their regular communication channels: