The Church and World Peace
English: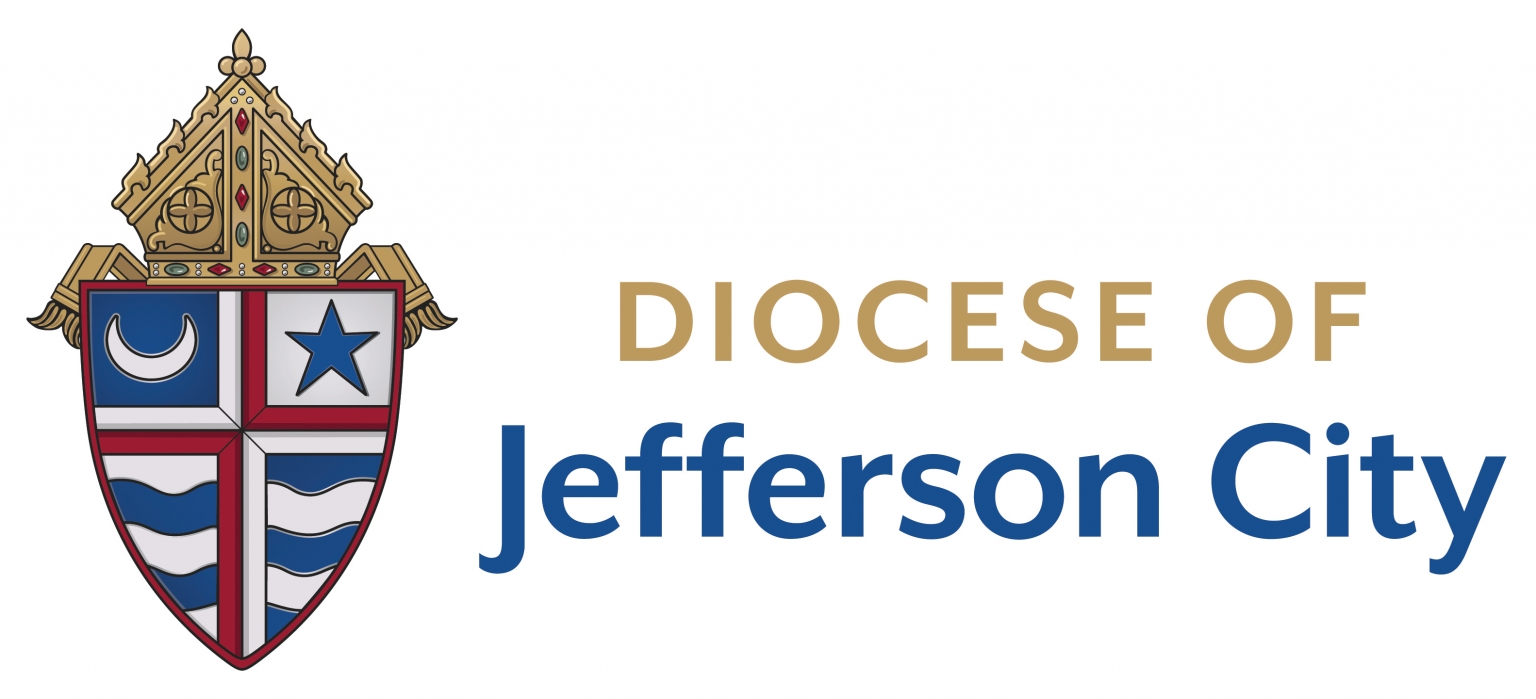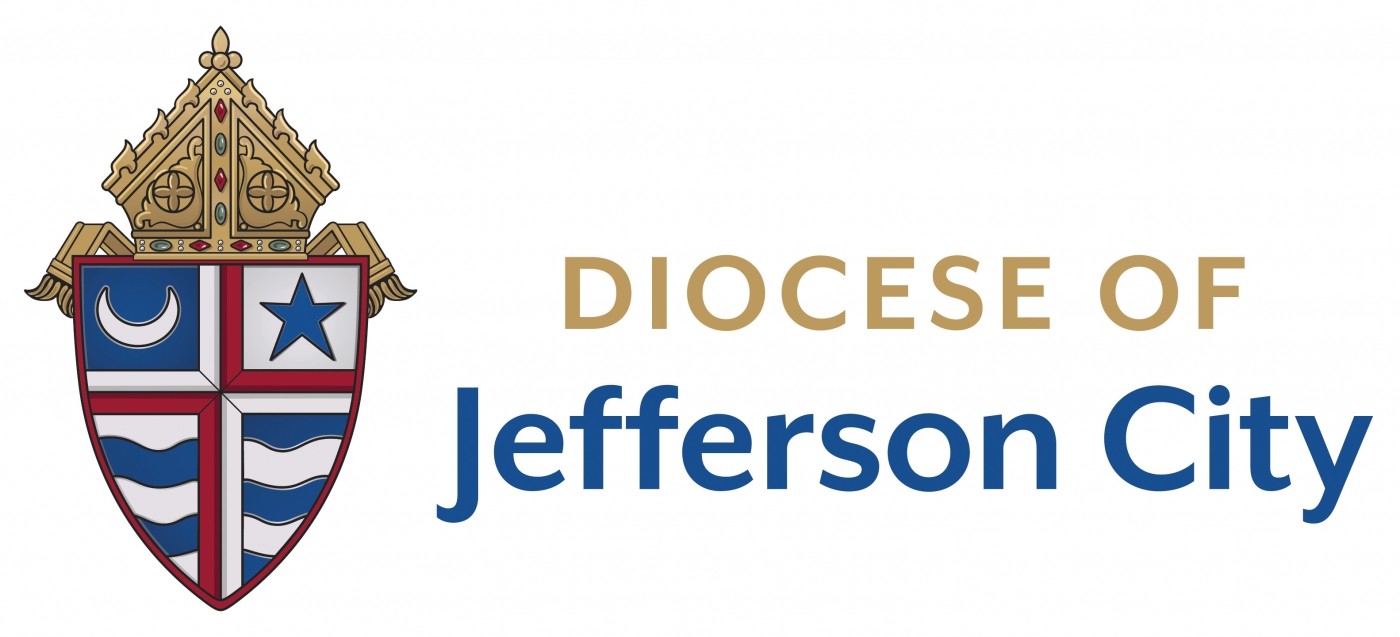 By Bishop W. Shawn McKnight
English:
During a recent trip to the Republic of Korea (South Korea), I visited a cemetery located high on a hill overlooking a river valley. Standing amid the graves on this hill, one could see into North Korea where U.S. Army Chaplain Fr. Emil Kapaun, Servant of God, was captured before giving his life in service to fellow prisoners of war. The cemetery was intentionally built this way, facing north toward the land long seen as hostile enemy territory.
Many people buried there were North Koreans who had fled to the south during the decades-long war. Never able to return home, they died in exile.
The exiled North Koreans were reverently buried on this north-facing hill so that they could spiritually gaze upon their homeland in death.
This experience was a solemn reminder of the awful effects of war, especially how conflicts can leave families divided — loved ones never to be seen again.
I had been invited to travel to Asia for a conference held at the Peace and Unity Center in Paju, South Korea and at the Memorial Cathedral in Hiroshima, Japan. The conference, held in late October, was convened to discuss the role of the Church in the promotion of peace and reconciliation on the Korean peninsula and in Northeast Asia. It was my first time in South Korea and Japan, and I learned a lot about their cultures, the state of the Catholic Church in each country, the historical and present impact of war in Northeast Asia, and the importance of the Korean peninsula for achieving peace throughout the whole world.
I was a member of a delegation of three bishops from the United States with a contingent of Catholic policy experts from the United States Conference of Catholic Bishops, the University of Notre Dame, and Georgetown University. There were two archbishops, six bishops, and dozens of priests and laity from South Korea and Japan at the conference, as well as some UN and international NGO participants. Together, we experienced the solidarity that exists between the three episcopal conferences, as we are united in our common mission of promoting the peace of Christ. New friendships were formed, and we all benefited from the dialogue that took place between the policy experts, youth, and pastors. The last session was a dialogue between youth and the bishops present for the conference; I was encouraged and filled with hope by the faith and passion of the young people, just as I am with the youth of our diocese.
The most moving experiences for me, however, were those of our prayer together, especially the celebrations of Mass at the Roman Catholic chapel in the Joint Security Area military base on the Demilitarized Zone, and our Sunday Mass in the Cathedral in Hiroshima. The active presence of the Catholic Church in these places, marked in their own ways by conflict and aggression, is like a light shining the darkness.
Obviously, my presence in the conference was as a pastor and not as a policy expert, although Catholic Social Teaching has a lot to say about the Christian values and principles we must always uphold even when justifiably defending ourselves. I heard about the need to transition from policies of "peace through strength" to conflict resolution based upon "peace through trust and verifiable accountability."
The Church has her own mission of reconciliation among those who have been traumatized by the hellish effects of war long after the hostilities cease and treaties are signed. Christ's peace is not the peace that comes with a mere legal resolution of a dispute; no, it includes a sense of "restorative justice," which serves to heal past hurts, makes right what was done wrong, and provides a deeper and more authentic spiritual peace as a fruit of the Holy Spirit. Restorative justice requires both sides to listen to each other and face the awful reality of trauma done to others.
For me, our tour of the Hiroshima Peace Memorial Museum drove home the need for us to face the reality of what nuclear weapons can do, and that our Catholic Faith obliges us to work toward the elimination of all nuclear bombs or any kind of weapon of mass destruction. Easier said than done, I know. But new efforts are needed to reframe negotiations for the elimination or at least the reduction of these horrific tools of war based upon principles of trust and verifiable accountability. I certainly pray harder now for politicians, diplomats, and policy experts to break new ground in reducing these weapons for the security of the whole world.
We must first begin, however, with ourselves. Right now, war rages in Ukraine, the Holy Land, Syria, Africa, and Afghanistan, and war technically continues between North and South Korea. As Catholics, we have spiritual solidarity with all our brothers and sisters who suffer the violence of war. But to export peace to areas in conflict, we must first be agents of peace within our own families and within our own communities. How might restorative justice practices be used more in our own schools and parishes as a means of dealing with past hurts, which normal discipline and punishment don't adequately address?
The Bishops of South Korea have asked their flocks to pray for peace every night together at 9 p.m., a prayer born of our hope in the Risen Christ and in the power of the Holy Spirit. May we join them with our prayers and in our efforts to promote peace through trust.
---
Español: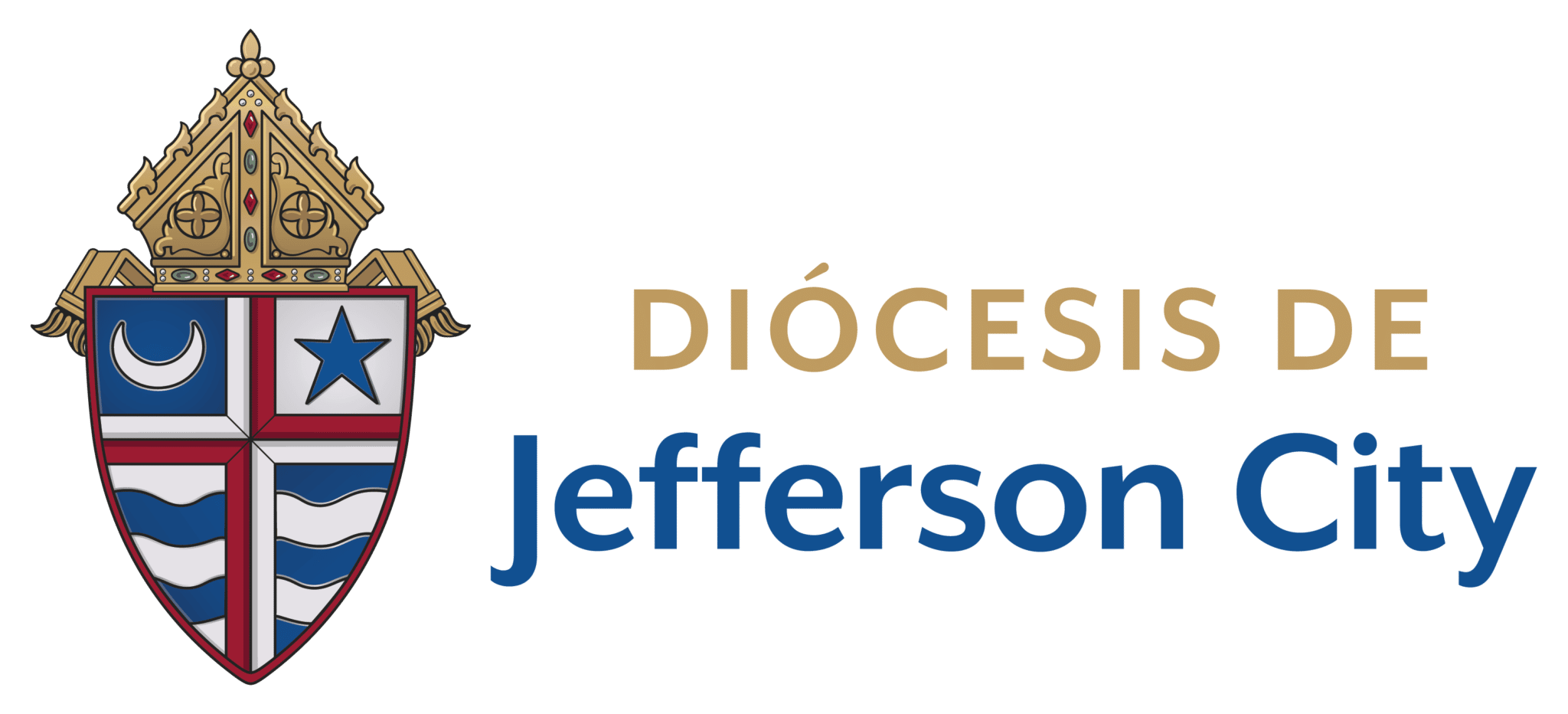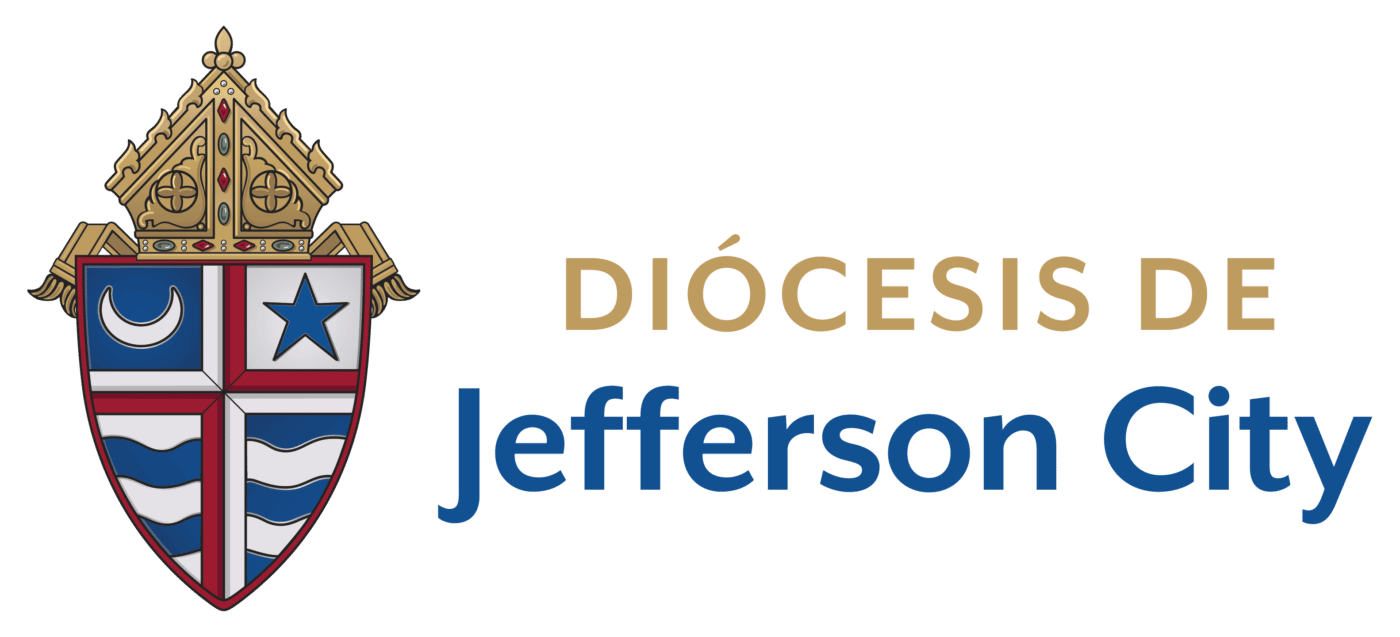 Español:
Durante un viaje reciente a la República de Corea (Corea del Sur), visité un cementerio ubicado en lo alto de una colina que tiene vistas al valle de un río. De pie entre las tumbas de esta colina, se podía ver Corea del Norte, donde el capellán del ejército estadounidense, el P. Emil Kapaun, Siervo de Dios, fue capturado antes de dar su vida al servicio de sus compañeros prisioneros de guerra. El cementerio fue construido intencionalmente de esta manera, mirando hacia el norte, hacia la tierra que durante mucho tiempo se consideró territorio enemigo hostil.
Muchas de las personas enterradas allí eran norcoreanas que habían huido al sur durante la guerra que duró décadas. Nunca pudieron regresar a casa y murieron en el exilio.
Los norcoreanos exiliados fueron enterrados con reverencia en esta colina orientada al norte para que pudieran en la muerte contemplar espiritualmente su patria.
Esta experiencia fue un recordatorio solemne de los terribles efectos de la guerra, especialmente de cómo los conflictos pueden dejar a las familias divididas, sin volver a ver a sus seres queridos.
Fui invitado a viajar a Asia para una conferencia celebrada en el Centro Paz y Unidad en Paju, Corea del Sur y en la Catedral Conmemorativa en Hiroshima, Japón. La conferencia, celebrada a finales de octubre, fue convocada para hablar sobre el papel de la Iglesia en la promoción de la paz y la reconciliación en la península de Corea y en el noreste de Asia. Fue mi primera vez en Corea del Sur y Japón, y aprendí mucho sobre sus culturas, la condición de la Iglesia católica en cada país, el impacto histórico y actual de la guerra en el noreste de Asia y la importancia de la península de Corea para lograr paz en todo el mundo.
Fui miembro de una delegación de tres obispos de los Estados Unidos con un contingente de católicos laicos expertos en políticas de la Conferencia de Obispos Católicos de los Estados Unidos, la Universidad de Notre Dame y la Universidad de Georgetown. A la conferencia asistieron dos arzobispos, seis obispos y decenas de sacerdotes y laicos de Corea del Sur y Japón, así como algunos participantes de la Organización Mundial de las Naciones Unidas y de organizaciones no gubernamentales internacionales. Juntos, experimentamos la solidaridad que existe entre las tres conferencias episcopales, ya que estamos unidos en nuestra misión común de promover la paz de Cristo. Se formaron nuevas amistades y todos nos beneficiamos del diálogo que tuvo lugar entre los expertos en políticas, los jóvenes y los pastores. La última sesión fue un diálogo entre los jóvenes y los obispos presentes en la conferencia. Me sentí animado y lleno de esperanza por la fe y la pasión de los jóvenes, tal como lo estoy con los jóvenes de nuestra diócesis.
Las experiencias más conmovedoras para mí, sin embargo, fueron cuando oramos juntos, especialmente las celebraciones de la Misa en la capilla católica romana en la base militar del Área de Seguridad Conjunta en la Zona Desmilitarizada y nuestra Misa dominical en la Catedral de Hiroshima. La presencia activa de la Iglesia católica en estos lugares, marcados a su manera por conflictos y agresiones, es como una luz que ilumina la oscuridad.
Obviamente, mi presencia en la conferencia fue como pastor y no como experto en políticas, aunque la Doctrina Social de la Iglesia tiene mucho que decir sobre los valores y principios cristianos que siempre debemos apoyar, incluso cuando nos defendemos justificadamente. Escuché sobre la necesidad de pasar de políticas de "paz a través de la fuerza" a una resolución de conflictos basada en "la paz a través de la confianza y la rendición verificable de cuentas".
La Iglesia tiene su propia misión de reconciliación entre aquellos que han quedado traumatizados por los efectos infernales de la guerra mucho después de que cesen las hostilidades y se firmen los tratados. La paz de Cristo no es la paz que viene con la simple resolución legal de una disputa; sino que incluye un sentido de "justicia restaurativa", que sirve para sanar heridas del pasado, corregir lo que se hizo mal y brindar una paz espiritual más profunda y auténtica como fruto del Espíritu Santo. La justicia restaurativa requiere que ambas partes se escuchen mutuamente y enfrenten la terrible realidad del trauma infringido a otros.
Para mí, nuestro recorrido por el Museo Conmemorativo de la Paz de Hiroshima nos hizo comprender la necesidad de enfrentar la realidad de lo que pueden hacer las armas nucleares, y que nuestra fe católica nos obliga a trabajar para la eliminación de todas las bombas nucleares o cualquier tipo de armas de destrucción masiva. Es más fácil decirlo que hacerlo, lo sé. Pero se necesitan nuevos esfuerzos para replantear las negociaciones basadas en principios de confianza y rendición verificable de cuentas para la eliminación o, al menos la reducción, de estas horribles herramientas de guerra. Ciertamente, ahora oro con más fuerza para que los políticos, diplomáticos y expertos en políticas abran nuevos caminos en la reducción de estas armas para la seguridad de todo el mundo.
Primero debemos empezar por nosotros mismos, sin embargo. En este momento, la guerra hace estragos en Ucrania, Tierra Santa, Siria, África y Afganistán, y técnicamente la guerra continúa entre Corea del Norte y Corea del Sur. Como católicos, tenemos una solidaridad espiritual con todos nuestros hermanos y hermanas que sufren la violencia de la guerra. Pero para exportar la paz a zonas en conflicto, primero debemos ser agentes de paz dentro de nuestras propias familias y comunidades. ¿Cómo podrían usarse más las prácticas de justicia restaurativa en nuestras propias escuelas y parroquias como un medio para lidiar con heridas del pasado, que la disciplina y el castigo normales no abordan adecuadamente?
Los obispos de Corea del Sur han pedido a sus rebaños que oren juntos por la paz todas las noches a las 9 p.m., una oración que brota de nuestra esperanza en Cristo Resucitado y en el poder del Espíritu Santo. Que podamos unirnos a ellos con nuestras oraciones y en nuestros esfuerzos por promover la paz a través de la confianza.
---