Co-Responsibility: A people united in mission
English: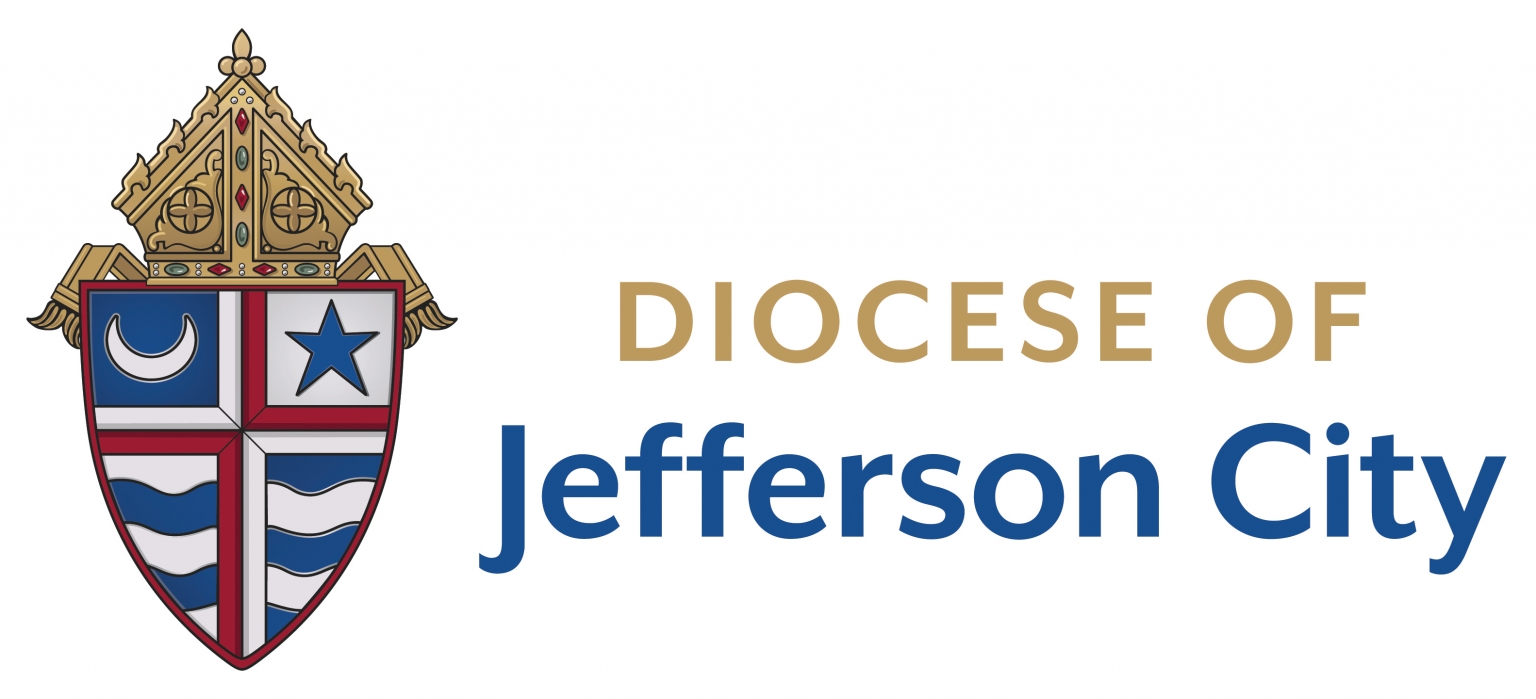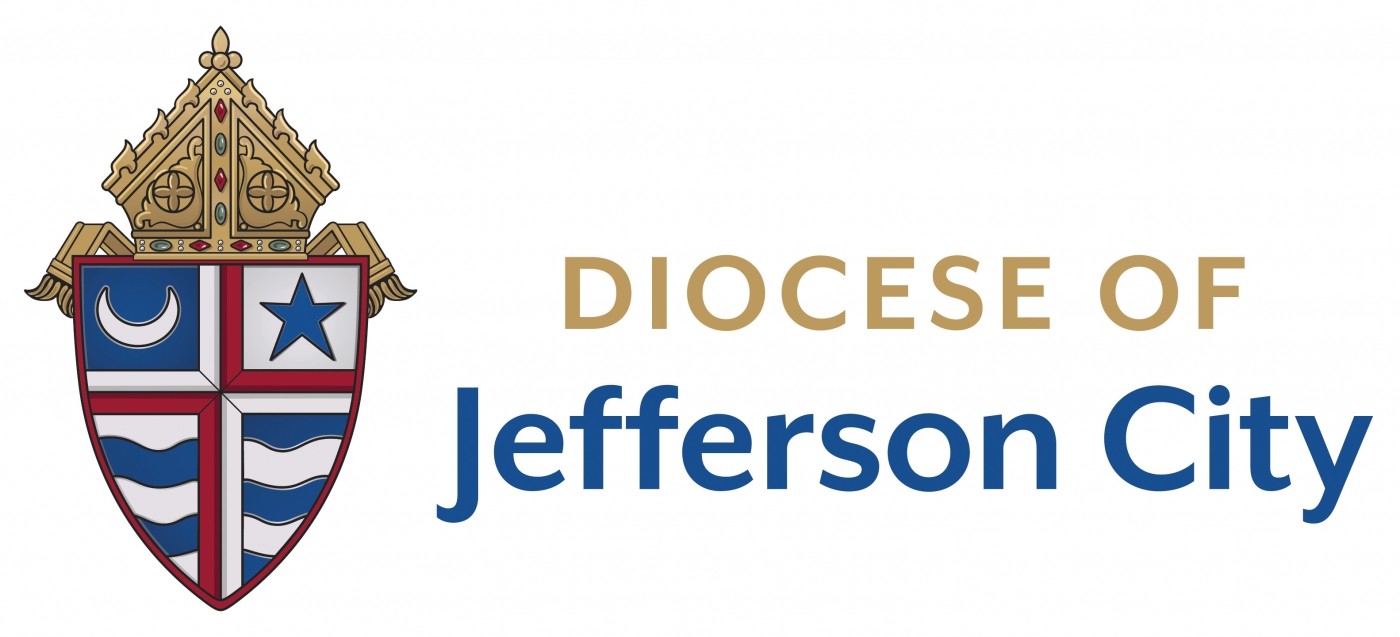 By Bishop W. Shawn McKnight
English:
One of the joys of presiding at Mass is the perspective it provides — the ability to see and appreciate the many faces who have come together to offer the Eucharist, the "source and summit" of our Catholic life.
There is such beauty in witnessing people of all backgrounds, careers, talents and interests joined as one in praise and thanksgiving, knowing God has called us together in the communion of our faith.
The celebration of Mass is one of the increasingly few places of unity in a world fractured by division and prone to emphasizing our differences. Our unique gifts from God — our abilities, our aptitudes, our perspectives on life — are often distorted by society and used as ways to divide and separate us from one another.
Our Church, where God dwells among us, does the opposite.
Our gifts from God must be tools that bring us all together. As Pope Francis recently proclaimed at World Youth Day, our Church is for "Todos, todos, todos!", that is: "Everyone, everyone, everyone!"
Today in our diocese, we are striving to embrace this vision of Catholic communion centered on what we believe, how we pray, and how we live as disciples of Jesus Christ. Our call is one of unity, of joining together to use our gifts to their fullest potential and as intended by God.
Though we have different roles, responsibilities, gifts and talents, our diversity is a strength for our unity: all of us have a role to play in the mission of the Church, and all of us are called to have a mutual respect for one another.
Our Church calls this co-responsibility.
It's the idea that as we move forward together, we continue to find inspiration and leadership from our clergy and religious, while acknowledging and respecting the charisms of all the baptized.
Putting this into practice means fostering a culture of stewardship within our diocesan and parish communities in which parishioners freely offer their gifts, talents and abilities, and conversely, Church leadership recognizes and gratefully utilizes the competence and expertise of all the baptized in the life and mission of the Church.
We've shared some examples of this concept in action in the current edition of the Catholic Missourian — people of faith who are rising from the pews and using their spiritual and natural gifts to help us manage our finances and promote a safe environment for all.
This style of shared leadership, of co-responsibility, must be embraced across our diocese as we move forward together. This is a direct expression of how we live our lives as stewards of God's gifts and how we will help our parishes thrive as sanctuaries of God's mercy.
Earlier this year, Pope Francis was speaking on the topic of co-responsibility. In his remarks, he twice returned to the phrase "A people united in mission." That is a beautifully simple way to describe what we are seeking to become.
And what is our mission? Here is what Christ says: "Go, therefore, and make disciples of all nations, baptizing them in the name of the Father, and of the Son, and of the holy Spirit, teaching them to observe all that I have commanded you. And behold, I am with you always, until the end of the age."
Jesus's marching orders are valid; his reassurance is true.
Through sacramental grace, we all get exactly what we need to spend our lives pursuing holiness and carrying out our personal share in our Lord's Great Commission.
Each person, regardless of his or her state in life, bears particular responsibility for helping God "lead all souls to heaven, especially those in most need of Thy mercy."
The plan works when clergy, professed religious, and laypeople of all stations in life trust in God and place their gifts in his hands. They also need to grow in their trust and confidence in one another.
We do so in communion with the whole Church, accepting one another's gifts as a true reflection of God's goodness, and respecting the different roles and responsibilities we have to carry out the Church's mission.
Strengthened by the Sacraments, we carry out our appointed tasks with joy and gratitude, bolstering each other's efforts while staying focused on our common mission: drawing fellow souls to take their place at the Eucharistic table.
As one body, we are greater than the sum of our parts. We carry Christ within us, who unites us and builds us up.
We pray, learn and worship together, asking God to give to us today whatever we need today to help carry out his plan.
We promote openness, accountability and trust within our ranks, offering help and healing wherever needed.
My prayer is this: that future generations will see and remember us as servants who cooperated fully with one another and the Holy Spirit.
And in seeing and remembering, may they see fit to do so themselves, as a people united in mission.
---
Español: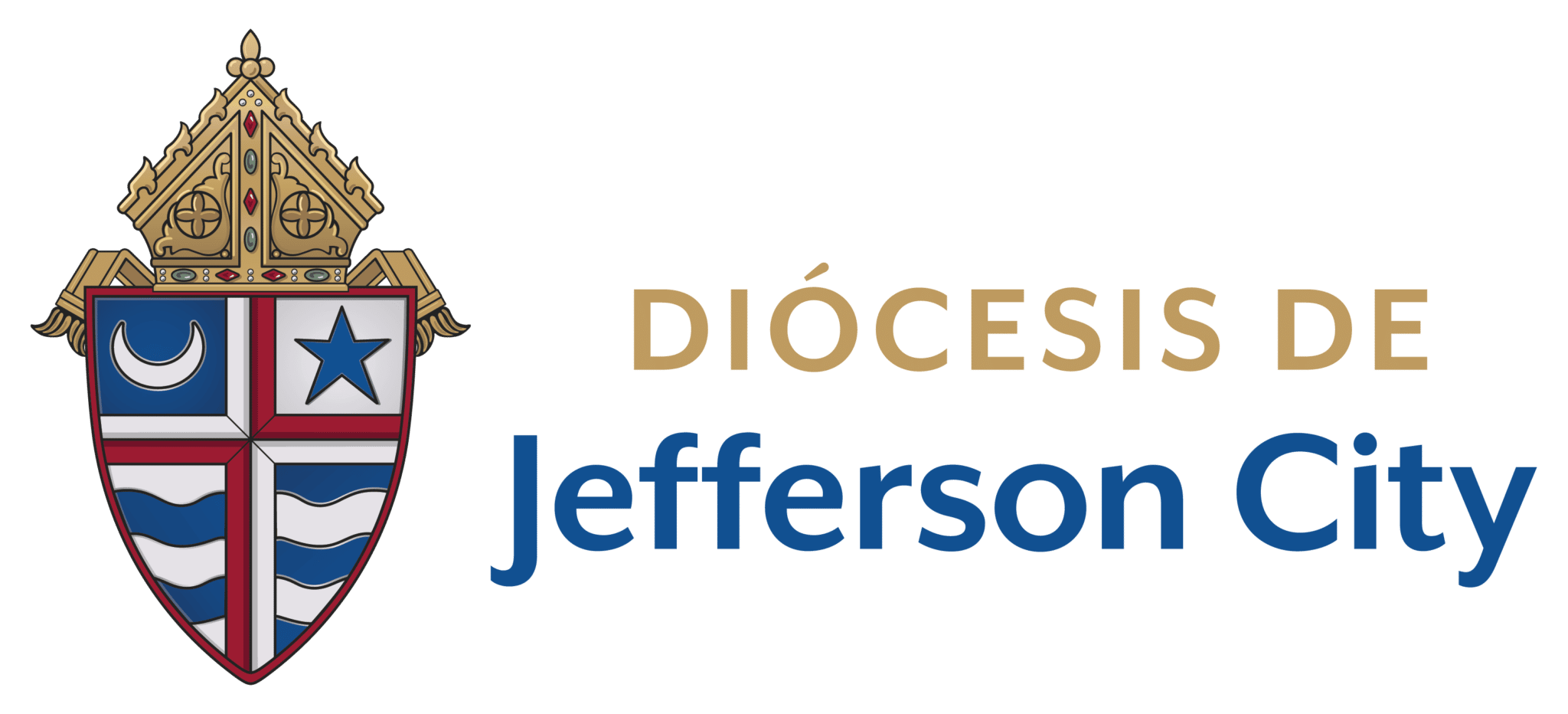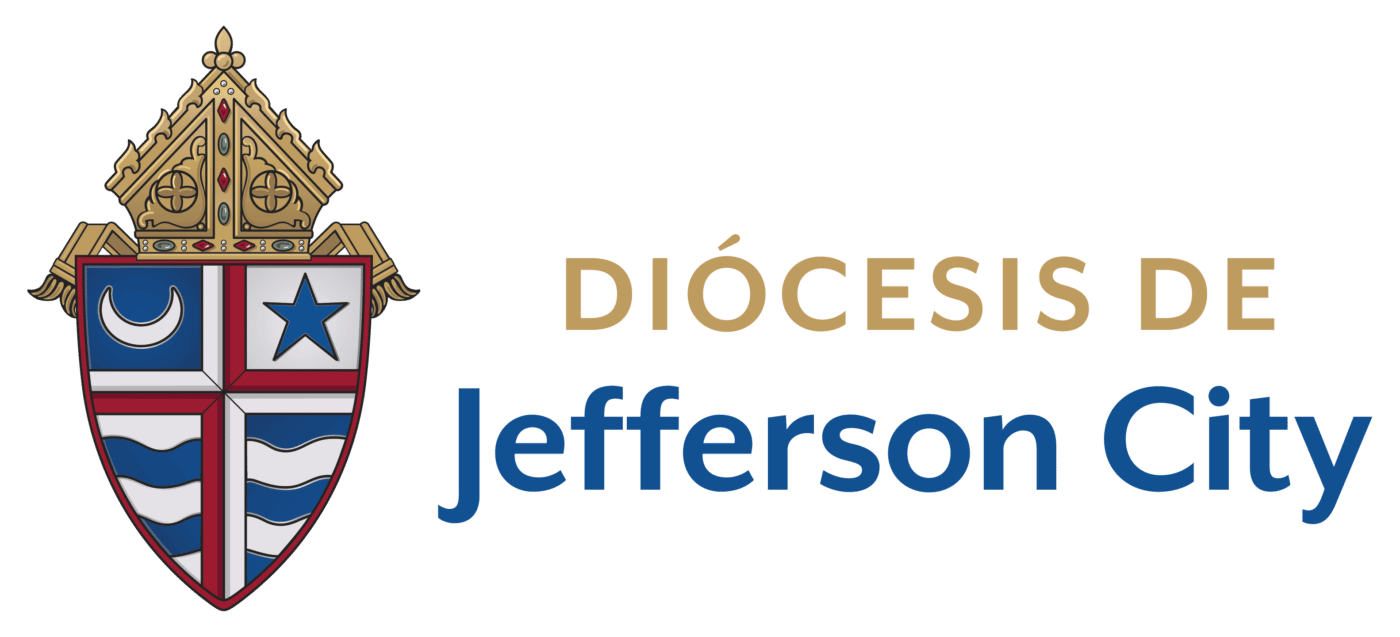 Español:
Una de las alegrías de presidir la Misa es la perspectiva que brinda: la capacidad de ver y apreciar los muchos rostros que se han unido para ofrecer la Eucaristía, la "fuente y culmen" de nuestra vida católica.
Es muy bello presenciar a personas de todos los orígenes, carreras, talentos e intereses unidos en la alabanza y en acción de gracias, sabiendo que Dios nos ha llamado a estar juntos en la comunión de nuestra fe.
La celebración de la Misa es uno de los pocos espacios de unidad en un mundo fracturado por la división y que enfatiza nuestras diferencias. Nuestros dones únicos dados por Dios — nuestras habilidades, nuestras aptitudes, nuestras perspectivas de la vida — a menudo son distorsionados por la sociedad y utilizados para dividirnos y separarnos unos de otros.
Nuestra Iglesia, donde Dios habita entre nosotros, hace lo contrario.
Nuestros dones dados por Dios deben ser herramientas que nos unan a todos. Como proclamó recientemente el Papa Francisco en la Jornada Mundial de la Juventud, nuestra Iglesia es para "¡Todos, todos, todos!".
Hoy en nuestra diócesis, nos esforzamos por abrazar esta visión de la comunión católica centrada en lo que creemos, cómo oramos y cómo vivimos como discípulos de Jesucristo. Nuestro llamado es a la unidad, a unirnos para utilizar nuestros dones a su máximo potencial y según la intención de Dios.
Aunque tenemos diferentes funciones, responsabilidades, dones y talentos, nuestra diversidad es una fortaleza para nuestra unidad: todos tenemos un papel que desempeñar en la misión de la Iglesia, y todos estamos llamados a respetarnos mutuamente.
Nuestra Iglesia llama a esto la "buena administración".
Es la idea de que, al avanzar juntos, continuamos encontrando inspiración y liderazgo en nuestro clero y nuestros religiosos, y al mismo tiempo reconocemos y respetamos los carismas de todos los bautizados.
Poner esto en práctica significa fomentar una cultura de la 'buena administración' dentro de nuestras comunidades parroquiales y diocesanas en la que los feligreses ofrecen libremente sus dones, talentos y habilidades y, a la inversa, el liderazgo de la Iglesia reconoce y utiliza con gratitud las capacidades y la experiencia de todos los bautizados en la vida y la misión de la Iglesia.
Hemos compartido algunos ejemplos de este concepto en acción en la edición actual del periódico Catholic Missourian— personas de fe que se levantan de las bancas y utilizan sus dones espirituales y naturales para ayudarnos a administrar nuestras finanzas y promover un ambiente seguro para todos.
Este estilo de liderazgo compartido, de 'buena administración', debe adoptarse en toda nuestra diócesis a medida que avanzamos juntos. Esta es una expresión directa de cómo vivimos nuestras vidas como buenos administradores de los dones de Dios y cómo ayudaremos a nuestras parroquias a prosperar como santuarios de la misericordia de Dios.
A principios de este año, el Papa Francisco habló sobre el tema de la 'buena administración'. En sus declaraciones, volvió dos veces a la frase "Un pueblo unido en la misión". Esa es una manera maravillosamente simple de describir lo que estamos tratando de llegar a ser.
¿Y cuál es nuestra misión? Esto es lo que dice Cristo: "Vayan, pues, a las gentes de todas las naciones, y háganlas mis discípulos; bautícenlas en el nombre del Padre, del Hijo y del Espíritu Santo, y enséñenles a obedecer todo lo que les he mandado a ustedes. Por mi parte, yo estaré con ustedes todos los días, hasta el fin del mundo".
Las órdenes de marchar de Jesús son válidas; su afirmación es cierta.
A través de la gracia sacramental, todos obtenemos exactamente lo que necesitamos para dedicar nuestras vidas a buscar la santidad y llevar a cabo nuestra parte personal en la Gran Comisión de nuestro Señor.
Cada persona, independientemente de su estado de vida, tiene la responsabilidad particular de ayudar a Dios a llevar "al cielo a todas las almas, especialmente a las más necesitadas de tu misericordia".
El plan funciona cuando el clero, los religiosos profesos y los laicos de todas las condiciones de vida confían en Dios y ponen sus dones en sus manos. También necesitamos crecer en nuestra seguridad y confianza unos con otros.
Lo hacemos en comunión con toda la Iglesia, acogiendo los dones de los demás como fiel reflejo de la bondad de Dios, y respetando las diferentes funciones y responsabilidades que tenemos para llevar a cabo la misión de la Iglesia.
Fortalecidos por los Sacramentos, llevamos a cabo nuestras tareas asignadas con alegría y gratitud, reforzando las acciones de los demás y manteniéndonos enfocados en nuestra misión común: atraer las almas de nuestros prójimos para que tomen su lugar en la mesa Eucarística.
Como un solo cuerpo, somos más grandes que la suma de nuestras partes. Llevamos en nosotros a Cristo, que nos une y nos edifica.
Oramos, aprendemos y damos culto juntos, pidiéndole a Dios que nos dé hoy todo lo que necesitamos para ayudar a llevar a cabo su plan.
Promovemos la apertura, la responsabilidad y la confianza en donde nos encontramos, ofreciendo ayuda y sanación donde sean necesarias.
Mi oración es esta: que las generaciones futuras nos vean y nos recuerden como siervos que cooperaron plenamente unos con otros y con el Espíritu Santo.
Y al ver y al recordar, que ellos mismos crean oportuno hacer lo mismo, como pueblo unido en la misión.
---