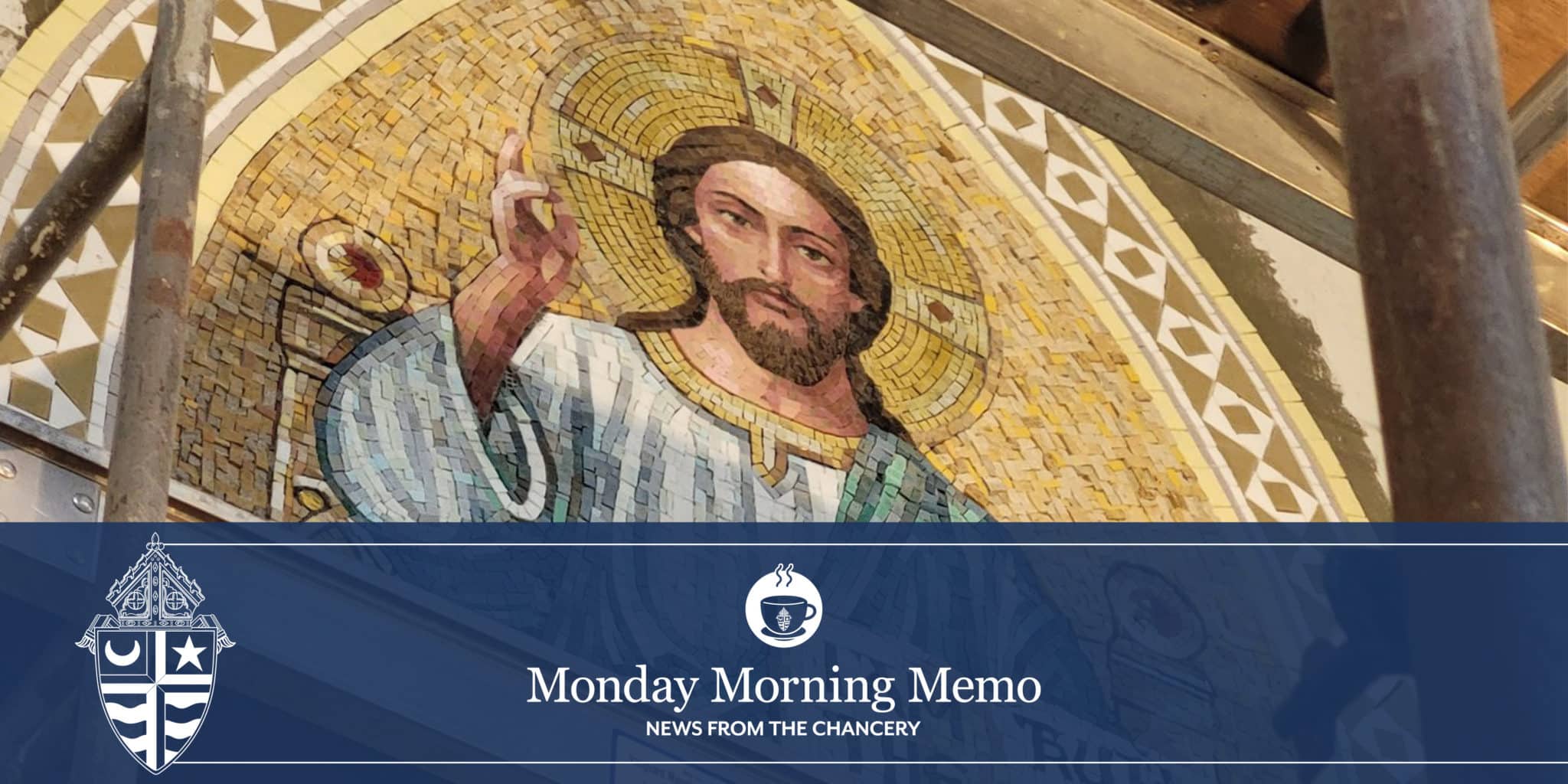 Pieces falling into place for May 5 Mass of Rededication
Cathedral's vivid new mosaics are designed to teach, uplift, evangelize

"The pieces are falling into place," writes Catholic Missourian Editor Jay Nies in the latest edition of our diocesan newspaper.
The article continues:
The installation of resplendent mosaics, over a year in the making, marks the latest visible milestone in the renewal of the Cathedral of St. Joseph.

The picture is becoming clearer. The end is in sight.
Click here to read the article. The full newspaper is available at this link.
Please watch for more information coming soon as the Diocese of Jefferson City continues to plan for the May 5 Mass of Rededication and accompanying events, including a diocesan-wide open house to be held on Sunday, May 7.
We look forward to welcoming everyone home to the Cathedral of St. Joseph! Click here for the latest updates.
---
Lenten regulations and admonitions for 2023
Lent begins this Wednesday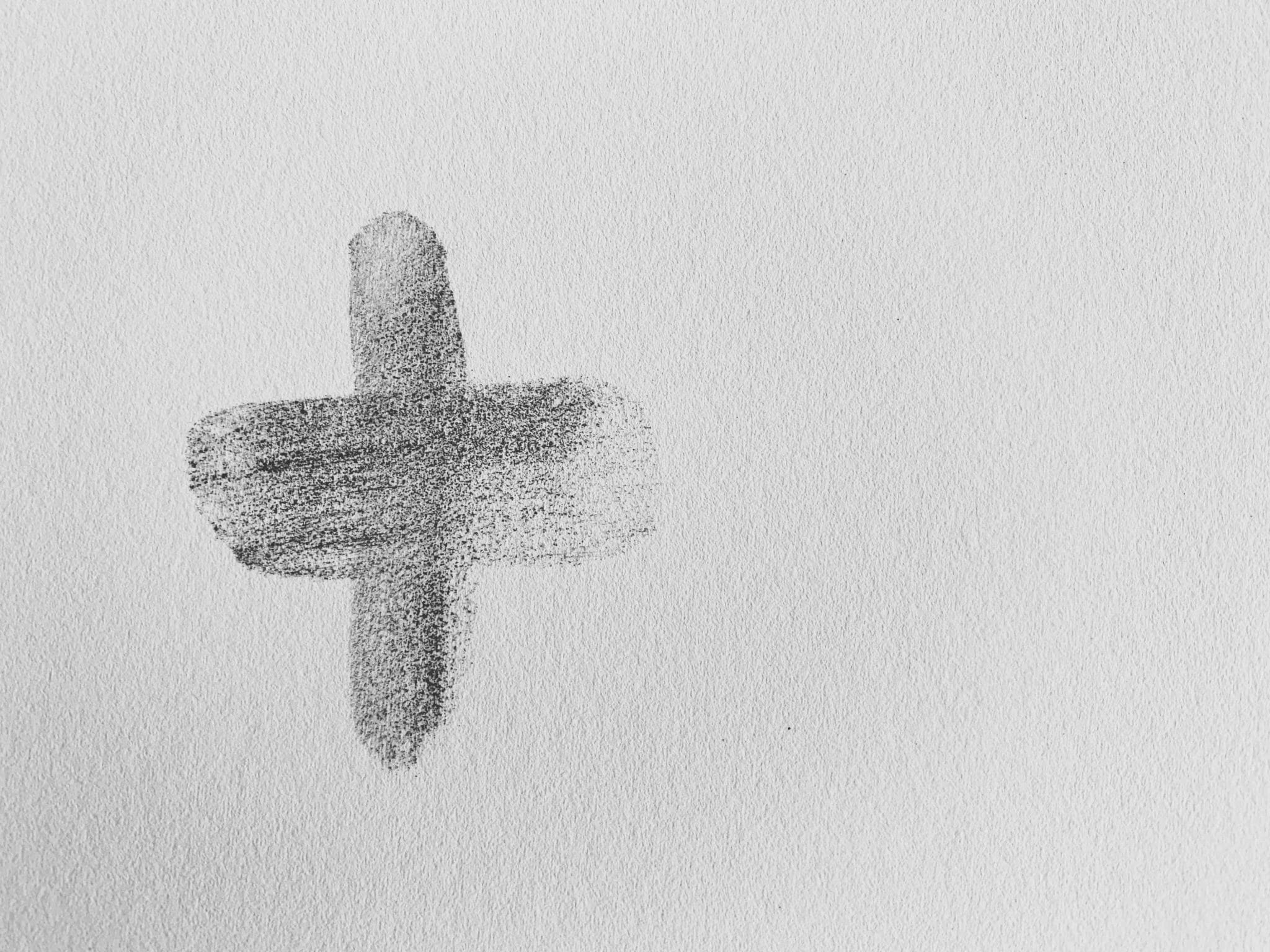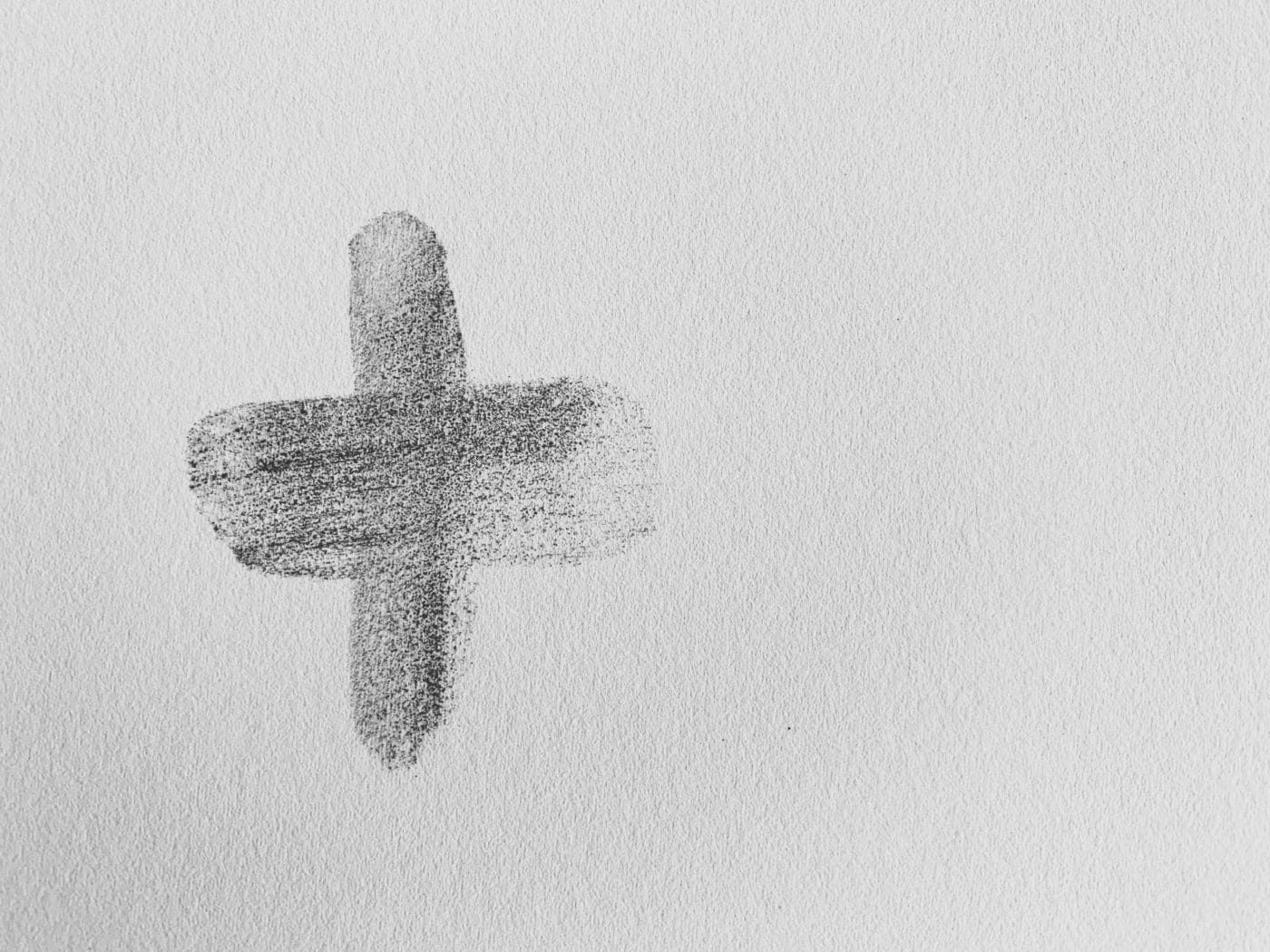 To foster a greater spirit of penance, reparation for sin, and to encourage self-denial, which guide us more closely in the footsteps of Christ, the Church reminds us of the obligations of fasting and abstinence during Lent and also admonishes us all to deeper prayer and worship. Click here for a detailed overview of lenten regulations and admonitions.
---
Liturgy preparation aid for the Great Ninety Days
Once again, we are pleased to provide a liturgical preparation aid for Lent, the Sacred Paschal Triduum, and the Easter Season. You may access the English and Spanish version here: https://fdlc.org/2023/01/lte2023/
These booklets contain:
The Rite of Reconciliation of Penitents with Individual Confession and Absolution
Music suggestions
Penance suggestions
A Liturgical Calendar Advisory
Lectionary readings for Sundays and Solemnities
Preparation sheets for the Rites during the Period of Purification and Enlightenment
Preparation sheet for Palm Sunday
Preparation sheets for the Sacred Paschal Triduum
PLEASE NOTE: The Reconciliation Service in the English version uses the texts from the revised Order of Penance.This liturgical book may be used as of Ash Wednesday, February 22.It must be used on and after April 16 – The Second Sunday of Easter/ The Sunday of Divine Mercy.
The Reconciliation Service in the Spanish version uses the current Spanish-language text, since the Spanish version of the Rito de la Penitencia has not yet been revised.
---
Preparing for the Rite of Election

Rite of Election will be held on Sunday, February 26, at 3 p.m. at Our Lady of Lourdes in Columbia.
RCIA coordinators will need to be sure to bring:
Name tags for catechumens and candidates

Please write or print names clearly with bold, dark print
Blue name tags are for catechumens
Red name tags are for candidates

Signed Parchment Paper

Signed only by catechumens

List of catechumens and candidates
The seating chart for Our Lady of Lourdes can be found at this link: https://diojeffcity.org/seating-chart/
---
Mass settings: Creating a common repertoire

The Diocese of Jefferson City is encouraging all parishioners to be familiar with three Mass settings:
The Chant Mass from the Roman Missal
The revised Mass of Creation
The Mass of St. Frances Cabrini by Kevin Keil
This does not prohibit parishes from using other Mass settings, but for all to be familiar with at least these three to create a common repertoire for diocesan or deanery-wide liturgies.
Bishop W. Shawn McKnight would like all the parishes to use this Lent to become familiar with the Mass of St. Frances Cabrini as it is a setting intended for use in larger, more festive or solemn diocesan liturgies.
Since the Gloria is not used during Lent (apart from a few Solemnities), please also make use of the Cabrini Gloria during Easter Time, too.
This is not a mandate to use that Mass setting for every Lenten Mass. The desire is simply that the faithful become familiar enough with it to sing it at diocesan events, specifically the Mass of Rededication at the Cathedral of St. Joseph on May 5, when that setting will be used.
This is a YouTube link to listen to the setting: https://www.youtube.com/embed/Uj6dgstdZK4
And this is a link to the OCP website where the music may be purchased, if needed: https://www.ocp.org/en-us/collections/dg/27/mass-of-st-frances-cabrini
Please share this with your Parish Musicians.
Questions can be sent to Fr. Dan Merz, Chair of the Diocesan Liturgical Commission, at dmerz@diojeffcity.org.
---
Tribunal training offered in March: Learn how to be an advocate
In March, the Tribunal will be offering an Advocate Training Program for people throughout the Diocese of Jefferson City who are interested in working with the tribunal as advocates in marriage nullity cases. In many parts of the Diocese, additional trained advocates are greatly needed to assist our pastors in working with those who are seeking declarations of nullity.
The training will be offered for those who have no prior experience with the tribunal, but is also recommended for those who are already working with us as advocates. Any of our priests, deacons, and parish life collaborators would also be welcome to attend, and are encouraged to do so.
This training program will initially consist of two sessions: the first session will be on Saturday, March 4; and the second session will be on Saturday, March 11. Both sessions will be held from 10am – 3pm at the Alphonse J. Schwartze Memorial Catholic Center in Jefferson City. Lunch will be provided for those attending in-person. Participation via Zoom will also be an option, but attendance in-person is highly encouraged, if possible.
For those who have not worked as advocates in the past, we will need a recommendation from his or her pastor. The pastor is ordinarily the first point of contact for a person seeking a declaration of nullity. The pastor's recommendation therefore not only ensures that the potential advocate enjoys a good reputation in the community and is a practicing Catholic, but also ensures that the pastor would be willing to refer people in his parish who are seeking a declaration of nullity to the advocate for assistance through the process.
We would like our pastors to consider inviting people to attend the training who they believe might be interested and capable of working with the tribunal as advocates. Interested parties must be at least 18 years of age, enjoy a good reputation, and be practicing Catholics. Click here to register.
---
Starting this week for Lent — A new series on the Mass
In response to Pope Francis' call for a "serious and dynamic liturgical formation" (ibid, 31), the Federation of Diocesan Liturgical Commissions is pleased to present a five-part Lenten series which will explore the Mass – "Eucharist: The Work of Our Redemption." This is offered in harmony with the United States Bishops' campaign for a National Eucharistic Revival.
The series will include some of the nation's most respected theologians and liturgists. They will offer not merely an exploration of the elements of the Mass but will reflect on its rich theology and identify implications for pastoral practice.
The sessions will be offered live each Thursday in Lent at 12 p.m. Each webinar will be 75 minutes in length and will include time for questions and answers. The sessions will be recorded so that all registered participants may watch it at a convenient time.
These webinars are offered free of charge. Online registration is now open at: www.fdlc.org/eucharistseries2023
---
Share in bulletins, emails, social media, and websites
---
Quinceañera retreat information now available
Please post the following announcement for available Quineceañera retreats and post the graphics at the "Download Graphic" button below:
The 2023 Quinceanera Retreats are now available in the following parishes. Please contact your parish Quinceanera Team or Deacon Castro at ecastro@diojeffcity.org or 573-680-3650 for more information.
Por favor publiquen el siguiente gráfico y anuncio de los retiros de Quinceañera disponibles:
Los Retiros de Quinceañeras 2023 ya están disponibles en las siguientes parroquias. Comuníquese con el Equipo de Quinceañeras de su parroquia o con el Diácono Enrique Castro a ecastro@diojeffcity.org o al 573-680-3650 para obtener más información.
---
William H. Simon and John L. Warack Scholarship Application Process is OPEN
We are pleased to announce the opening of the application process for the William H. (Bill) Simon Scholarship and the John L. Warack Scholarship, and we hope you will promote this opportunity to your parish families and use this information for a bulletin announcement.
Applications are accepted through March 31, 2023. These scholarships are available to high school seniors or current college students with financial needs who commit to practicing their faith. The John L. Warack Scholarship is specifically for a student attending the University of Missouri-Columbia.
Scholarship eligibility and applications are available at diojeffcity.org/scholarships. If you have any questions, please contact Jessica Hoogveld or Denise Barnes.
Our diocese is blessed to have families committed to the continuing education of our parish families. Please include the Simon and Warack families in your prayers.
---
New Marriage Preparation Process graphic available in English and Spanish
Please feel free to use this graphic in your bulletin and on your parish Facebook page. The graphic is available to download in both English and Spanish.
---
The women of the Immaculata Club of Immaculate Conception Church in Jefferson City would like to invite ladies of all ages from your parish to a mini-retreat titled "Invitation to (W)holiness: Nurturing Body, Mind and Spirit as Women of Faith." The event will be on Saturday, March 18 in Kertz Hall (the cafeteria space) of Immaculate Conception's school building from 8:45 – noon and all are invited to start the morning together at the 8 a.m. Mass.
---
---
The Four Pillars of Stewardship is a four-session small group faith sharing experience. It is available in both English and Spanish. Download copies for free at www.diojeffcity.org/stewardship
---


---
Attention all engaged couples, MPFs and pastors:
2023 Pre-Cana Conference dates & locations:
March 11th @ Our Lady of Lourdes: 903 Bernadette Dr, Columbia, MO 65203
June 17th @ Chancery Offices: 2207 W Main St, Jefferson City, MO 65109
September 23rd @ St. Thomas More Newman Center: 602 Turner Ave, Columbia, MO 65201
2023 Engaged Encounter dates & location are to be determined.
---
NCYC (National Catholic Youth Conference) registration is now open for November 2023 in Indianapolis. For more information on the Conference, cost, and flyers and social media posts for advertising click here: https://diojeffcity.org/national-catholic-youth-conference/
---
Employment opportunities

Our Lady of Lourdes Parish and Our Lady of Lourdes Interparish School is seeking a Communications Director to coordinate print, audio/visual, and digital outreach initiatives, including but not limited to websites, Facebook pages, Flocknotes, and print materials. We are seeking someone who desires to promote the Catholic Faith and Catholic Education. Education and experience in a related area or areas is preferred but not required. Qualified candidates should send their resume to frchris@ourladyoflourdes.org.
---

A Director of Youth Ministry is sought to create and direct an environment which leads the youth from Newman and Sacred Heart Parishes into a relationship with God through Jesus Christ and the Church in coordination with youth ministry staff at Our Lady of Lourdes through tri-parish high school and middle school youth groups. Click here for more details.
---

St. Peter Cemetery Association is seeking a Cemetery Groundskeeper Specialist who will aid in the preparation and set up and completion of interments and entombments. This individual will be required to operate a backhoe and other power equipment in their responsibility for the overall appearance of the property and facilities.
Other responsibilities include:
snow removal
assisting families with the location of graves and crypts
setting grave markers and layout for pouring foundations for monuments
As an affiliate of the Diocese of Jefferson City, the employer offers a comprehensive benefit plan including medical, dental, vision, life insurance, long-term disability insurance, paid holidays, vacation, paid sick time, and uniform allowance.
Please see our job posting on Indeed.com or send your resume to alepper@rccjc.org
As an affiliate of the Diocese of Jefferson City, the employer offers a comprehensive benefit plan including medical, dental, vision, life insurance, long-term disability insurance, paid holidays, vacation, paid sick time, and uniform allowance.
---
Catholic Charities of Central and Northern Missouri is seeking a friendly, motivated, and mission-driven Agency Receptionist and Administrative Assistant to answer calls to the agency's main phone line, direct requests to agency programs or local resources, and collaborate with staff across programs to connect callers to the information and services they need. This role will also support the agency by assisting with calendar management, data input, and digital clerical tasks as assigned. Learn more and apply through the Indeed.com listing online (linked here).
---
The Diocese of Jefferson City is seeking a skilled and dynamic Executive Director to promote the work and mission of Catholic Charities of Central and Northern Missouri. Under the direction of the Board of Directors, this role provides leadership and program support, ensures fiscal responsibility, and represents the agency with partner organizations, parishes, and communities across the diocese. Strong candidates are mission-minded, understanding that all leadership responsibilities are performed in concert with the agency's vision and Catholic social and moral teaching.
Catholic Charities responds to the needs of people in 38 counties regardless of faith, culture, or situation. This includes services in mental health, food security, health and nutrition education, Hispanic community support, disaster preparation and response, family reunification through immigration legal services, and resettlement of refugees. For more information, visit cccnmo.diojeffcity.org.
Catholic Charities offers a competitive compensation and benefit package, including medical, dental, vision, FSA, matching 403(b) retirement plan plus paid vacation and holidays. Applicants are encouraged to apply through our posting on Indeed.com or you can send your resume to hrdir@diojeffcity.org.
---
The Diocese of Jefferson City is seeking a highly experienced, self-motivated administrative assistant to provide support for the Vocations and Diaconate offices. This position encourages and champions the ministries of the Vocations and Diaconate office by providing:
Clerical support for activities, projects and events
Managing director's calendars
Overseeing or assisting with ministry-related check requests, expense forms, supplies, vendor purchases/contracts, etc.
Assists with travel arrangements for the assigned director(s)
Maintains database, ministry correspondence, records and takes minutes
Maintains a comprehensive "task list" with details, looking ahead on the annual calendar
In addition to serving assigned ministries and directors, the Administrative Assistant also serves as a member of the office team to support and be cross-trained to accomplish the needs of the Chancery office as a whole. Qualified candidates should send their resume to HRDir@diojeffcity.org.
---
The Diocese of Jefferson City is seeking a Ministry Assistant to provide support to the Director of Youth and Religious Education and the Director of Women's Ministry. The position requires knowledge of the Catholic Church including in-depth familiarity with its structures, functions and institutions. The successful candidate must be self-motivated with outstanding organizational skills.
Requires advanced knowledge of Microsoft Word and Excel, producing mailing labels and reports
Will maintain accurate record of fees and parental release forms
Manages Director's calendars
Provides clerical support for activities, projects and events
Keeps task list, looking ahead to ensure needs are met for the annual calendar
Ability to negotiate and secure venue sites and work with vendors on transportation needs
Assists the Directors in preparing, verifying, and/or producing ministry-related communications; menu selection, setups, decorations and other needs
Prepares program literature and ensures printing needs are completed in a timely manner
Must be able to work with volunteers and program leaders
Maintains database, ministry correspondence and takes minutes
In addition to serving assigned ministries and directors, the Ministry Assistant also serves as a member of the office team to support and be cross-trained to accomplish the needs of the Chancery office as a whole. Qualified candidates should send their resume to HRDir@diojeffcity.org.
---
Holy Family Parish in Hannibal is seeking a Director of Religious Education and Youth Minister. Key responsibilities include:
Assist the pastor in the responsibility for the Catholic faith formation for parish youth and adults
Implements the Bishop's confirmation preparation policy
Organizes, schedules and oversees religious education in the parish
Administers a formation program for catechists that leads to certification and tracks completion
In cooperation with Diocesan Director of Religious Education and Youth Minister, orders approved textbooks, liturgy materials and other works that complement the religious education efforts of the parish
Provides resources and programs for adult formation
A Bachelor's degree in theology or religious education is preferred. The pastor is willing to consider either one (1) full-time candidate or possibly two (2) part-time individuals. Resumes can be sent directly to Fr. Alex Gabriel, Holy Family Parish, 218 S. Maple Avenue, Hannibal, MO 63401 or applicants can apply on Indeed.com.
---
We are now hiring for summer missionaries! These are paid summer jobs for graduating seniors in high school through college age. Please help spread the word and personally invite young adults that may be a great missionary. To access social media, bulletin and flyer please click here: https://drive.google.com/drive/folders/1aOiwUhL3qlNGa8M62MrWVpP6x8dP40K0?usp=sharing
---
The Chancery Office of the Diocese of Jefferson City is seeking a full-time senior bookkeeper with advanced bookkeeping and elementary accounting work in the maintenance, review and analysis of detailed financial records throughout the entire accounting cycle. This individual will perform a variety of moderately complex to advanced bookkeeping/accounting tasks and procedures. Experience with general ledger, investments, insurance administration and payroll is strongly desired. Employer offers a comprehensive benefit package including health, dental, vision, and matching 403b retirement plan. Experience with Sage Intacct accounting system would be considered a plus. Knowledge and preparation of worksheets and financial statements and general ledger account classification is required. Qualified candidates should send their resume to HRDir@diojeffcity.org.
---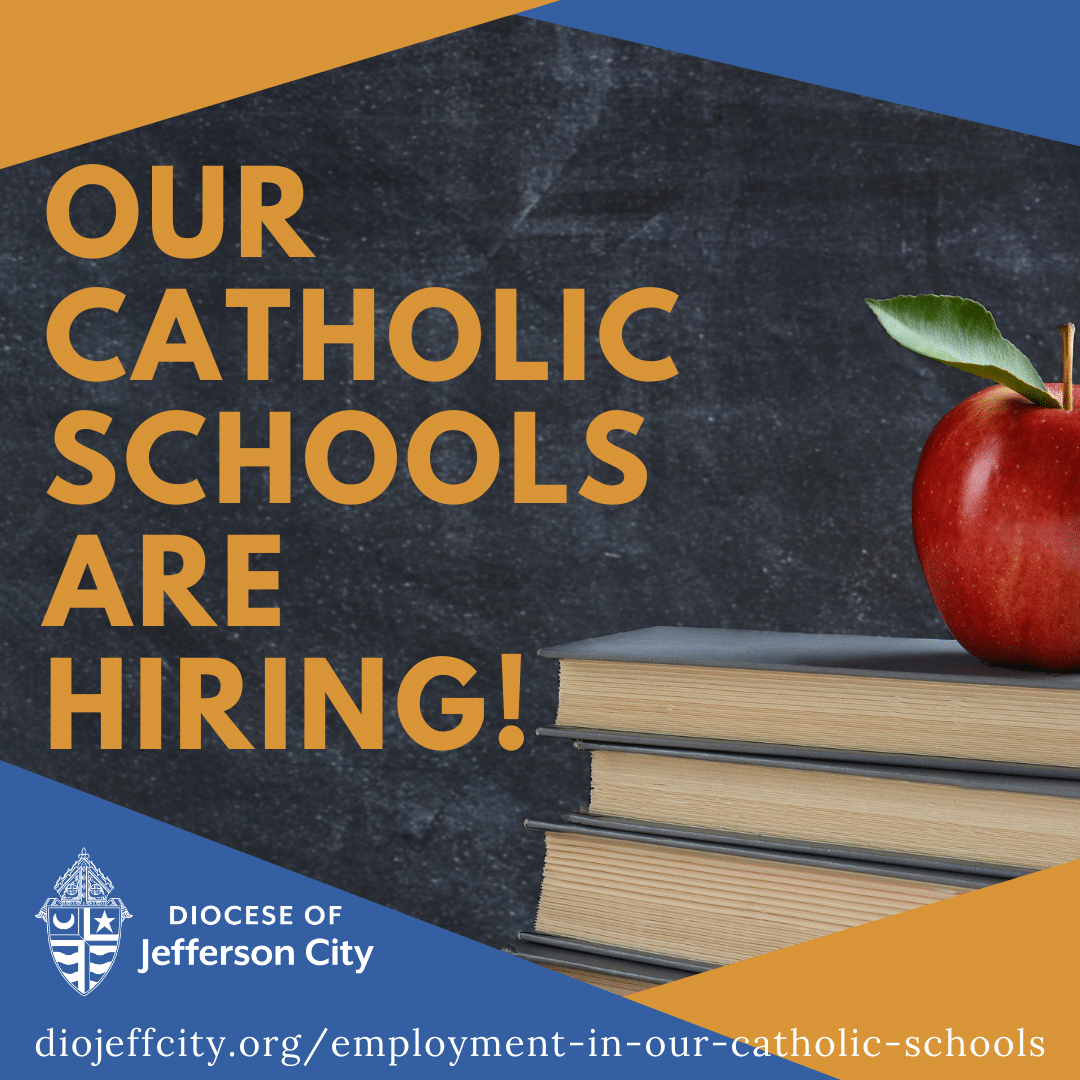 Since 1882, Sacred Heart School has been committed to formation in the Catholic faith, academic achievement, and the development of the whole person. Serving students from kindergarten through 12th grade, Sacred Heart is the mission of St. Vincent de Paul Parish in Sedalia, Missouri.
The successful candidate for President of Sacred Heart School will be an active Catholic, passionate in advancing the Stewardship Model of Catholic education, fostering Catholic Identity, implementing and expanding the current strategic plan, providing for the financial stability and operational vitality of the school, and building community relationships.
Experience in business financial management and confidence in leading the school's philanthropic efforts will be essential. The President leverages external and internal influence for the long-term viability of the school. The President serves on and is supported by an Advisory Council and reports directly to the pastor of St. Vincent de Paul.
A demonstrated capacity for strategic planning and institutional leadership can be attained through various career paths, including education, non-profit management, or work in the corporate or public sector.
If you believe you are called to this ministry, please send a letter of interest to Rev. Joseph S. Corel, Pastor St Vincent de Paul Catholic Church 421 W. Third Street, Sedalia, MO 65301.
---
St. Andrew Catholic School in Tipton has an opening for a junior high science and literature teacher. Part-time science and/or literature would be acceptable. All interested persons can contact the principal, Kara Higgins, at khiggins@saintandrewpirates.com.