Living in awe of his many gifts
English: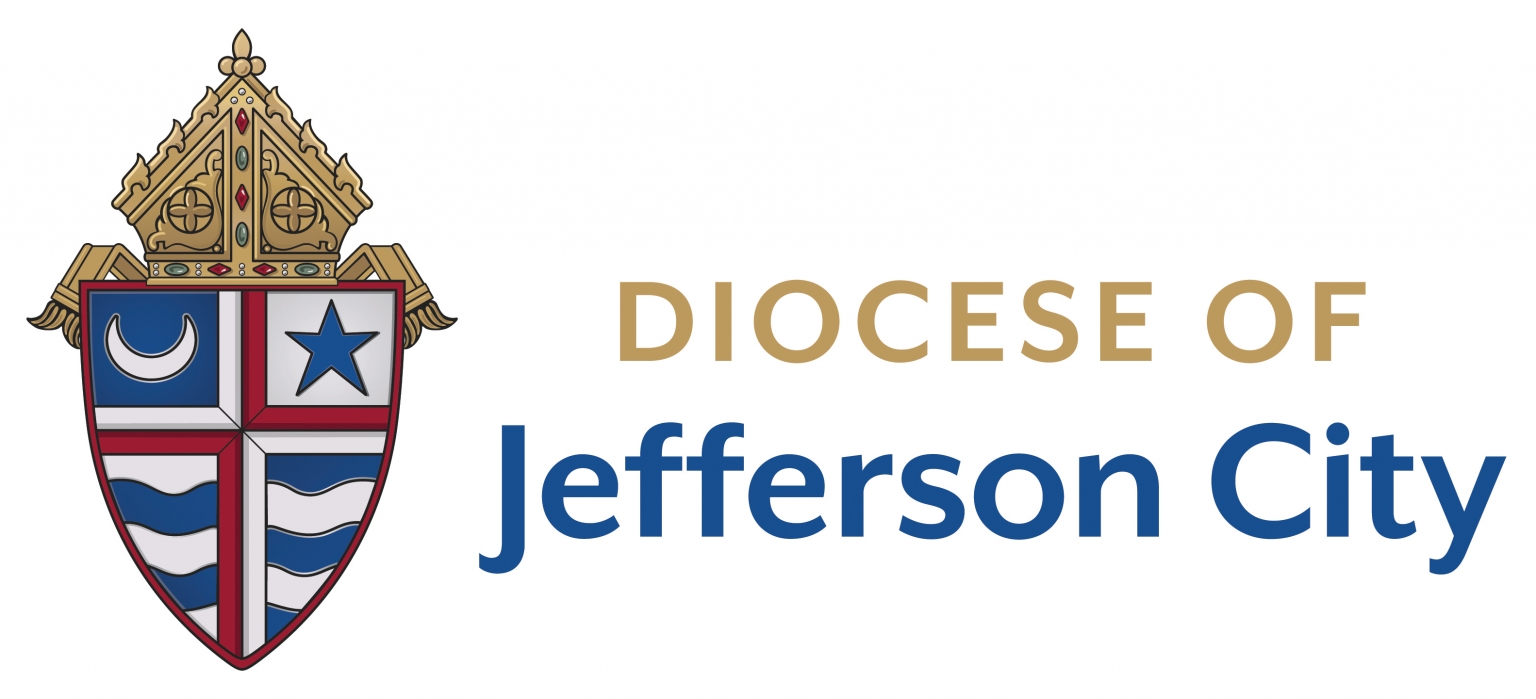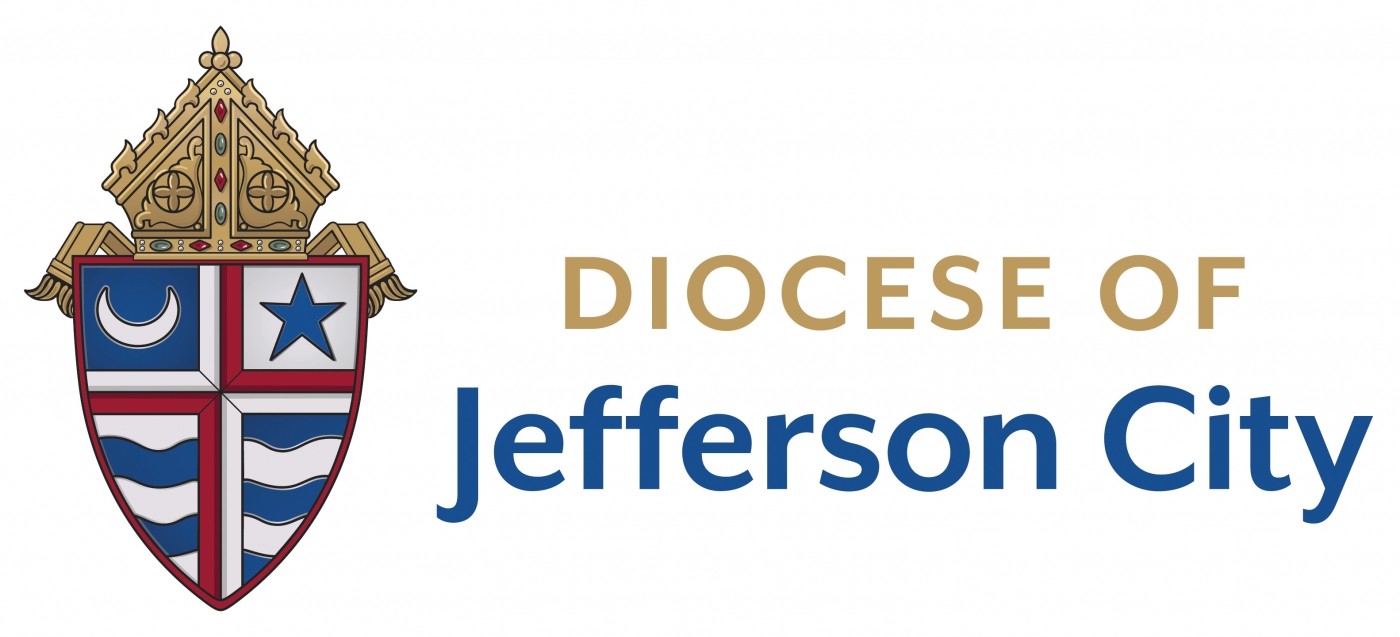 By Bishop W. Shawn McKnight
English:
The new year — with the season of giving still fresh in our memories — is an opportune time to reflect on the gifts God has generously given and continues to give us.
Yet I hear and read about how so many people are depressed today. Some talk about feeling the "weight of the world," and act accordingly. They have a sense of being bound by worldly possessions and expectations.
How can this be, when we have so much?
Perhaps we can answer that question by considering the source of all we have, and the source of who we are.
God gives us life. He provides us with a community that supports us in our faith and raising our families. He gives each of us unique talents, aptitudes and charisms to make a difference in this world by our participation in the life and mission of the Church.
When we acknowledge that all comes from God, that all resides in Him — the weight is lifted.
Rather than being possessed by our gifts, we gain peace and the freedom to use them in service to others — and in accord with the intention of the Donor, God.
St. Peter tells us in his first letter, "As each one has received a gift, use it to serve one another as good stewards of God's varied grace."
This is the key concept of the spirituality of stewardship, which is rooted in the Eucharist and is foundational for our lives as Catholics: "It is truly right and just, our duty and our salvation, always and everywhere to give you thanks, Lord, holy Father, almighty and eternal God."
Everything generously flows to us from God, and through the sacramental mystery we empty ourselves back to God.
This effort remains central to our diocesan pastoral plan, A Steward's Journey: A Call to Greater Communion. Having just completed our second year of work toward the goals of our plan, we are releasing an assessment of our progress; you can read the full report at diojeffcity.org/pastoral-plan.
I especially want to highlight our work on stewardship, and where we are going this coming year.
Over the last two years, our diocesan Stewardship Office worked to renew and strengthen the approach to stewardship and participation at many parishes in our diocese.
To date, approximately 3,000 Catholics in our diocese have attended stewardship presentations in 75 of our parishes. Father Stephen Jones, who is leading this effort, has preached weekend liturgies about stewardship in dozens of parishes and missions.
Many of our parishes have formed stewardship councils to ensure the spirituality of stewardship becomes engrained in their parish communities.
This year, as we enter the third year of our pastoral plan, all our parishes will come into communion with an integrated diocesan approach to stewardship.
The core truth to this effort is that we live our lives in awe of our gifts from God. When we do this, we recognize his call to share them for the betterment of all.
As St. Augustine wrote, "Find out how much God has given you and from it take what you need; the remainder is needed by others."
This means we use our God-given talents and abilities for the betterment of our communities and parishes — all in concert with our personal growth in faith through prayer and participation in Mass.
Catholic stewardship also enlightens us in how we share our financial resources as gifts from God. Our stewardship renewal reorients our giving toward the biblical practice of tithing—giving a tenth back to God.
Over the course of our pastoral planning, we have worked to make financial stewardship more transparent and straight-forward in our diocese. Our renewed stewardship model means far fewer special collections. It phases out the diocesan-run annual stewardship appeal. It also moderates multiple fundraising efforts in our parishes.
With this simplified model, Catholics can be intentional about giving to their parish. As stewards, we can embrace that it is not so much a matter of giving to a worthy cause, but rather giving out of our need to give back to God.
Stewardship is foundational to Catholic life. It is a Eucharistic spirituality of gratitude and a recognition of God's presence within us.
A stronger culture of stewardship — sharing gifts, talents and seeking greater participation — is also essential to our work to build thriving Catholic parishes in our diocese as we embark on our Shaping our Future Together process this coming year.
Let us all pray, live in awe of what we have been given, show gratitude to God and look for the guidance of the Holy Spirit as we make use of God's many gifts to us in 2023.
---
Español: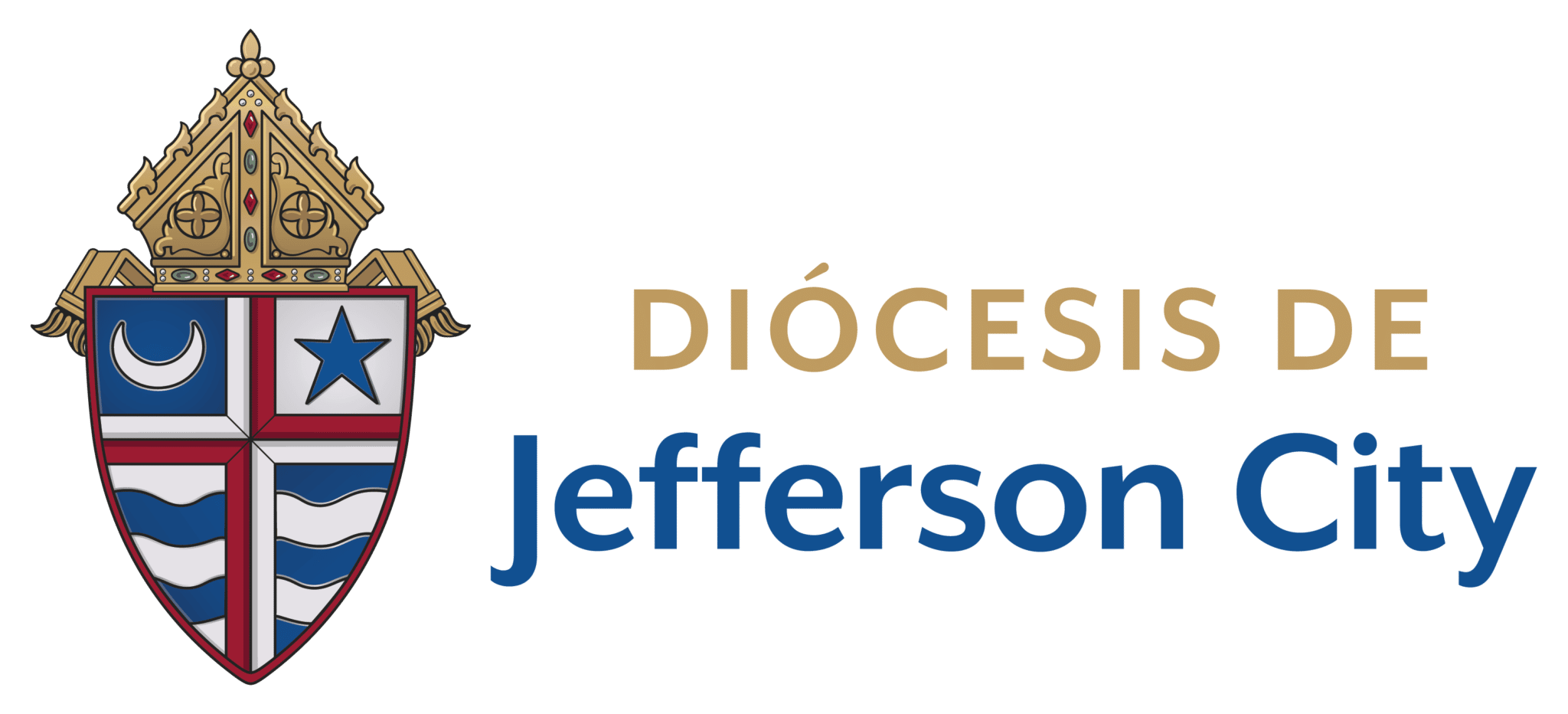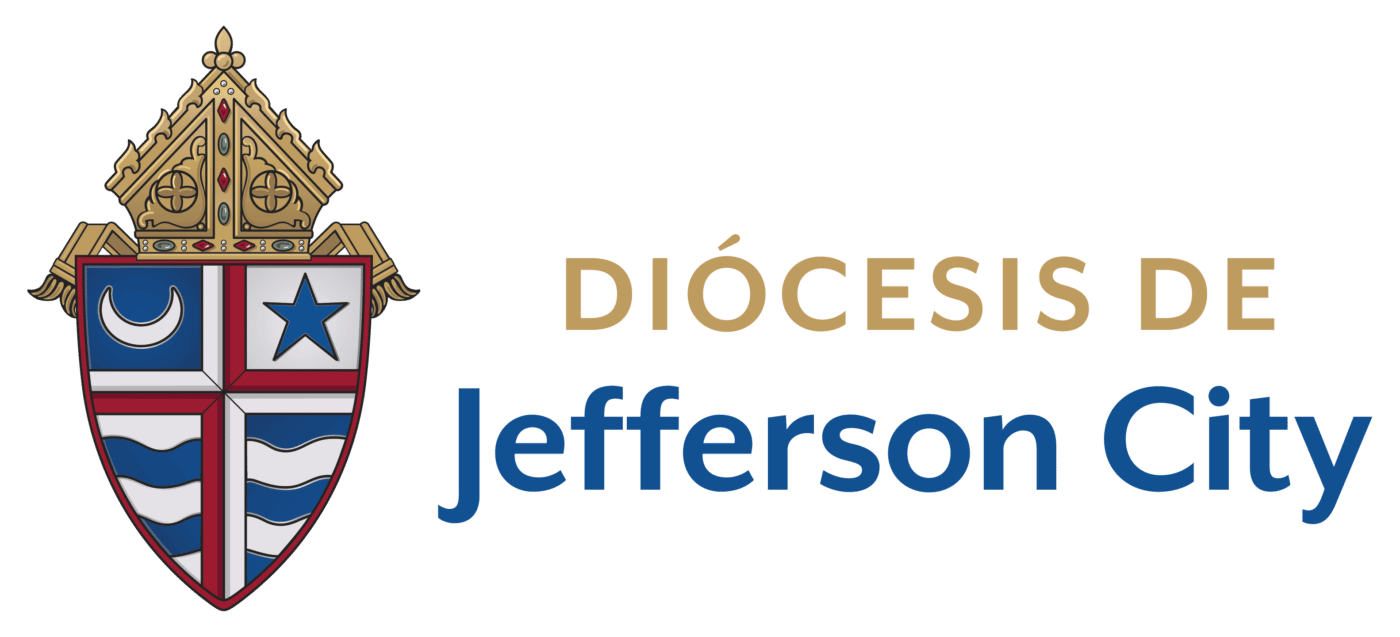 Español:
El año nuevo, con la temporada de generosidad aún fresca en nuestra memoria, es un momento oportuno para reflexionar sobre los dones que Dios nos ha dado generosamente y continúa dándonos.
Sin embargo, escucho y leo acerca de cuántas personas están deprimidas en estos tiempos. Algunos dicen sentir y vivir con una gran carga bajo sus espaldas. Tienen la sensación de estar atados por las posesiones y expectativas del mundo.
¿Cómo puede ser esto cuando tenemos tanto?
Tal vez podemos responder esa pregunta al considerar la fuente de todo lo que tenemos y de lo que somos.
Dios nos da la vida. Él nos proporciona una comunidad que nos apoya en nuestra fe y en la crianza de nuestras familias. Él da a cada uno de nosotros talentos, aptitudes y carismas únicos para marcar la diferencia en este mundo mediante nuestra participación en la vida y misión de la Iglesia.
Cuando reconocemos que todo viene de Dios, que todo reside en Él, la carga desaparece. En lugar de creernos dueños de nuestros dones, obtenemos la paz y la libertad para utilizarlos al servicio de los demás, y de acuerdo al plan de Aquel quien nos los dió, Dios.
San Pedro nos dice en su primera carta: "Pongan al servicio de los demás los dones que han recibido, como buenos administradores de la multiforme gracia de Dios" (1 Ped 4,10).
Este es el concepto clave de la espiritualidad de la buena administración, que tiene sus raíces en la Eucaristía y es fundamental para nuestras vidas como católicos: "En verdad es justo y necesario, es nuestro deber y salvación darte gracias, Padre santo, siempre y en todo lugar".
Todo fluye de Dios hacia nosotros de una manera generosa, y a través del misterio sacramental nos entregamos completamente de nuevo a Dios.
Este esfuerzo sigue siendo fundamental para nuestro plan pastoral diocesano, El Camino de un Buen Administrador: Nuestro Llamado a una Mayor Comunión. Al haber completado nuestro segundo año de trabajo hacia las metas de nuestro plan, se han publicado los resultados de nuestro progreso, los cuales se encuentran en el siguiente enlace: diojeffcity.org/pastoral-plan.
Quiero destacar especialmente nuestro trabajo en la buena administración y hacia dónde nos dirigimos este próximo año.
Durante los últimos dos años, la Oficina Diocesana de Stewardship (Buena Administración) trabajó para renovar y fortalecer el enfoque de la buena administración y participación en muchas parroquias de nuestra diócesis.
Hasta la fecha, aproximadamente 3,000 católicos de nuestra diócesis han asistido a presentaciones sobre la buena administración en 75 de nuestras parroquias. El Padre Stephen Jones, quien dirige este esfuerzo, ha predicado en Misas dominicales sobre la buena administración en docenas de parroquias y misiones.
Muchas de nuestras parroquias han formado consejos de buena administración para garantizar que la espiritualidad de la buena administración se arraigue en sus comunidades parroquiales.
Este año, al entrar en el tercer año de nuestro plan pastoral, todas nuestras parroquias entrarán en comunión con un enfoque diocesano integrado de la buena administración.
La verdad central de este esfuerzo es que vivimos nuestras vidas, siempre admirados por los dones que hemos recibido de Dios. Cuando vivimos de esta manera, reconocemos su llamado a compartirlos para el mejoramiento de todos.
Como escribió San Agustín: "Averigua cuánto te ha dado Dios y de eso toma lo que necesitas, el resto lo necesitan los demás".
Esto significa que ponemos en uso los talentos y habilidades que Dios nos ha dado para el mejoramiento de nuestras comunidades y parroquias, todo en armonía con nuestro propio crecimiento en la fe a través de la oración y la participación en la Misa.
La buena administración católica también nos ilumina en cómo compartimos nuestros recursos económicos como dones de Dios. Nuestra renovación de la buena administración reorienta nuestra ofrenda hacia la práctica bíblica del diezmo: devolver la décima parte a Dios.
En el transcurso de nuestra planificación pastoral, hemos trabajado para que la administración financiera sea más transparente y clara en nuestra diócesis. Nuestro modelo de la buena administración significa muchas menos colectas especiales. Elimina gradualmente la petición diocesana anual (stewarship appeal). También modera las múltiples actividades para recaudar fondos en nuestras parroquias.
Con este modelo simplificado, los católicos pueden dar intencionalmente a su parroquia. Como buenos administradores, podemos aceptar que no se trata de dar a una causa digna, sino más bien de dar por nuestra necesidad de retribuir a Dios.
La buena administración es fundamental para la vida católica. Es una espiritualidad Eucarística de gratitud y de reconocer la presencia de Dios entre nosotros.
Una cultura más sólida de la buena administración — compartir dones, talentos y fomentar una mayor participación — también es esencial para nuestro trabajo de construir parroquias católicas vibrantes en nuestra diócesis a medida que nos embarcamos en nuestro proceso Dar forma a nuestro futuro juntos en este año.
Oremos todos, vivamos admirados por todo lo que hemos recibido, mostremos gratitud a Dios y busquemos la orientación del Espíritu Santo haciendo buen uso de los tantos dones que Dios nos de en este 2023.
---