Our goal: Thriving Catholic parishes | Nuestra meta: Parroquias católicas florecientes
English: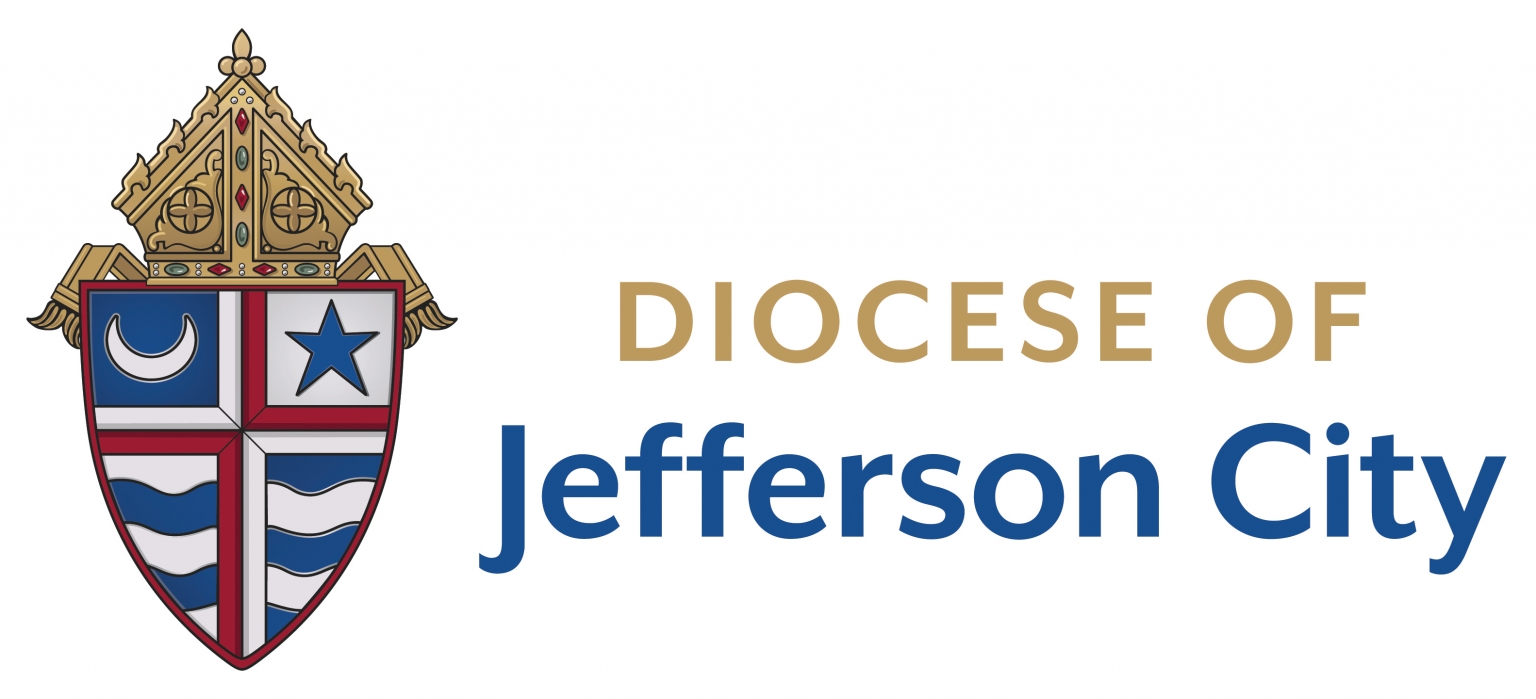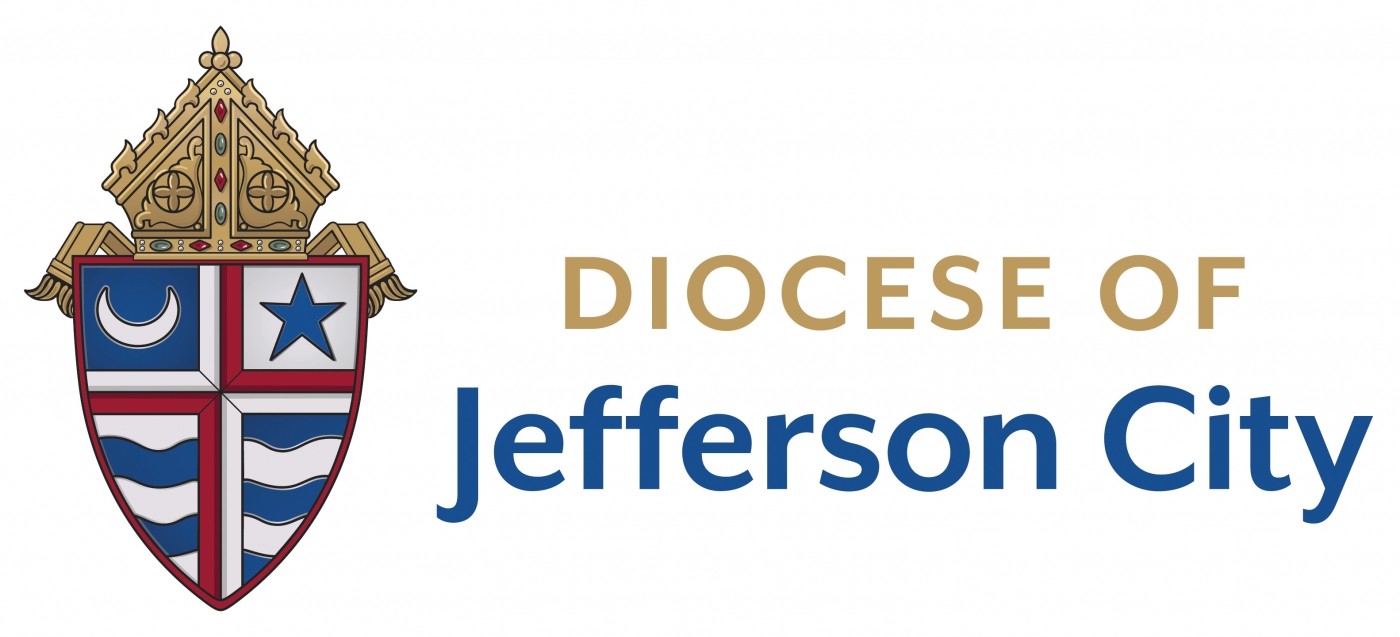 English:
I believe every Catholic in our diocese deserves to belong to a thriving parish — and we are beginning a new effort to make that possible.
On Oct. 18, leaders from across the Diocese of Jefferson City came together to begin a process called Shaping our Future Together. This process is part of our ongoing effort to build a stronger foundation for the future of our diocese as we work to enhance the parish experience in our diocese.
Parish life is at the heart of Catholic life.
A parish is where Catholics encounter the grace of the sacraments and communion with their fellow believers — where we experience our belonging to the Church of Christ.
But today, the experience of living as a Catholic in our diocese can vary greatly.
We have parishes in our diocese that are doing very well. Others, however, are struggling.
As we embark upon Shaping our Future Together, I am setting a high standard for what our parishes will look like in the future. Again, I want every Catholic to belong to a thriving parish.
So, what does a thriving parish look like? Let me try to paint you a picture.
A thriving Catholic parish is one where the Most Holy Eucharist is the center of the parish and in which Mass and the sacraments are accessible to everyone. The liturgy and music reflect the beautiful timelessness of our faith. The sacraments are celebrated in such a way that they draw everyone closer to God — that God's closeness to his people is made known.
A thriving parish is one that, like Christ, welcomes all. It is known for its warmth and hospitality, both as a center of charity and sanctuary of mercy.
A thriving parish safeguards the well-being of its clergy. It also obeys canon law, while celebrating and defending the teachings of our Church in an ever more secular society.
It is a community that is actively working to nourish the faith of its members — throughout their lives — so that they may experience the saving love of their heavenly father.
A thriving parish has the necessary resources, both human and financial, to support these efforts while ensuring all employees are provided just compensation for their professional work.
A thriving parish is also built on a foundation of Catholic stewardship, where everyone recognizes that their abilities and resources are gifts from God. It's a place where the laity are empowered to live out their co-responsibility for their parish, with charity and mercy as guiding values.
With all these elements working together, a thriving Catholic parish, above all, serves as a powerful beacon in its community, calling souls to Christ and leading people to salvation — fulfilling our mission as the Church of Christ.
That is what a thriving Catholic parish looks like, and I hope this vision inspires you. This is what we are working to create for the more than 75,000 Catholics across our diocese as we Shape our Future Together.
Right now, we are in the early stages. You might be aware that the 38 counties of our diocese are subdivided into five deaneries — each led by a priest who serves as dean.
With Shaping our Future Together, our deans are assembling teams that will be discerning strategies for creating thriving parishes for the Catholics living in their deaneries.
Because of the diversity of our diocese, each deanery will develop its own unique plan to accomplish this goal.
That's what makes Shaping our Future Together quite different from the traditional model other dioceses have used, where the bishop and leaders at the diocesan level craft a plan and the parishes implement it.
That's not what we are doing in the Diocese of Jefferson City.
Our process is being led by the parishes and orchestrated at the deanery level, so that everyone will have a chance to have a voice and share their knowledge.
As we discern our path forward in the coming months and years, I urge you to watch for communications from your deans and parish leadership. As you are called, please engage in the process and share your ideas.
Our success in this effort will require bold ideas as we develop new forms of collaboration between parishes.
We are living in a historic time for our diocese as we begin this process of Shaping our Future Together — alongside our continued efforts to grow in the stewardship way of life and the ongoing renovation and renewal of our spiritual home, our Cathedral of St. Joseph.
Let us all pray that through these efforts we may thrive together as a Catholic community, living in the image of Christ.
---
Español: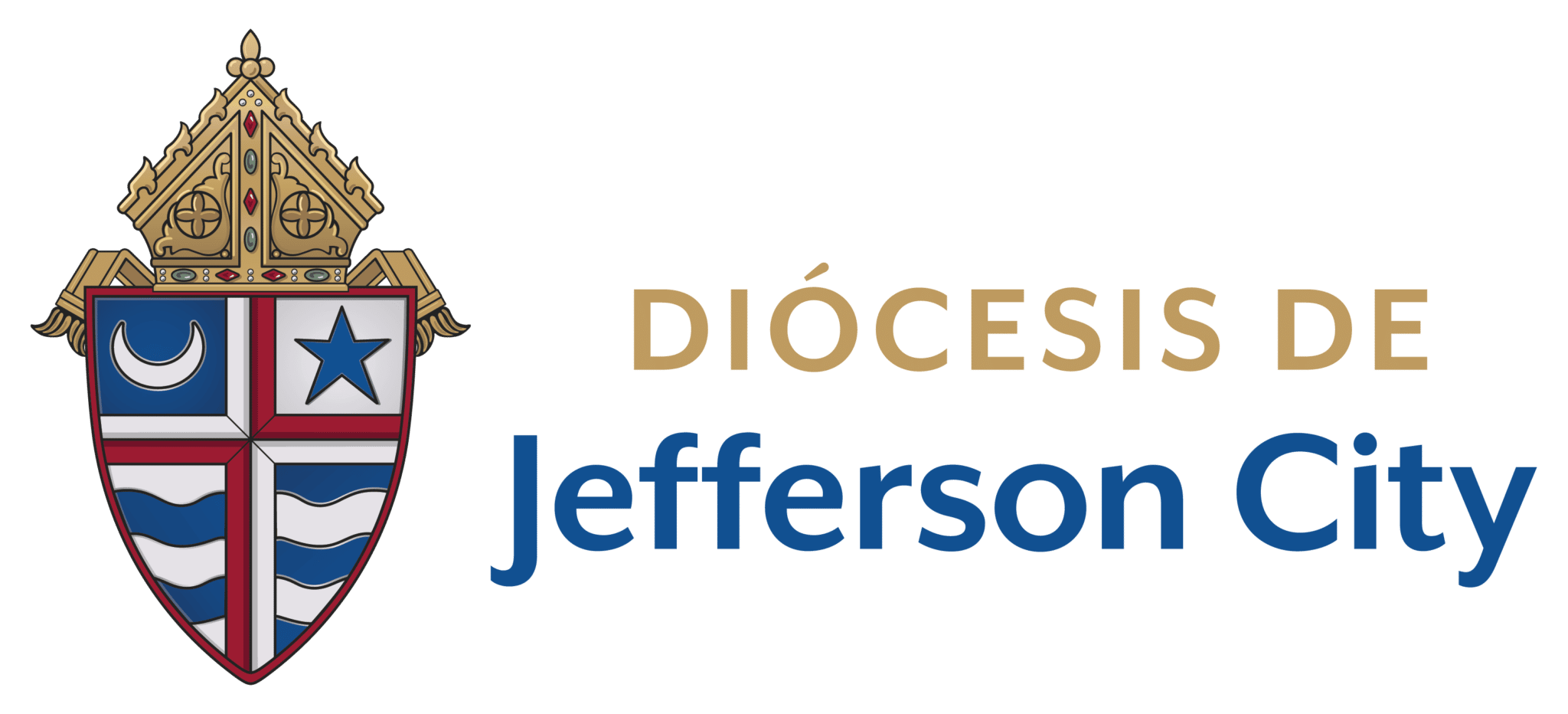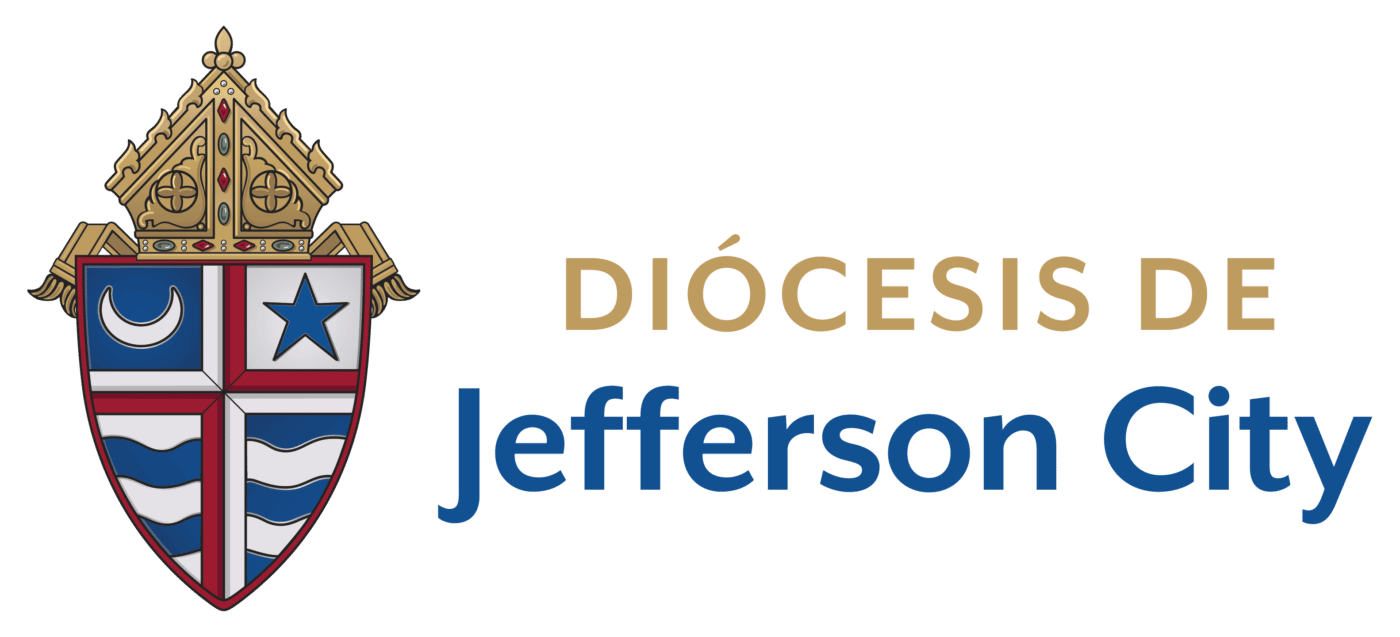 Español:
Considero que todos los católicos de nuestra diócesis merecen pertenecer a una parroquia floreciente, y estamos comenzando un nuevo esfuerzo para que eso sea posible.
El 18 de octubre, líderes de toda la Diócesis de Jefferson City se unieron para comenzar un proceso llamado: "Dar forma a nuestro futuro juntos". Este proceso es parte de nuestro esfuerzo continuo en construir una base más sólida para el futuro de nuestra diócesis mientras que juntos trabajamos para mejorar la experiencia parroquial en nuestra diócesis.
La vida parroquial es el núcleo de la vida católica.
Una parroquia es el lugar donde los católicos encuentran la gracia de los sacramentos y la comunión con sus hermanos en la fe, es allí donde experimentamos nuestra pertenencia a la Iglesia de Cristo.
Pero la experiencia de vivir hoy día como católico en nuestra diócesis puede variar mucho.
Tenemos parroquias en nuestra diócesis a las que les está yendo muy bien. Otras, sin embargo, tienen dificultades.
Al embarcarnos en Dar forma a Nuestro Futuro Juntos, estoy estableciendo un estándar alto sobre cómo serán nuestras parroquias en el futuro. Nuevamente les comparto, que mi deseo es que cada católico pertenezca a una parroquia floreciente.
¿Cómo es una parroquia floreciente? Permítanme tratar de describir una imagen.
Una parroquia católica floreciente es aquella en la que la Santa Eucaristía es el centro de la parroquia y en la que la Misa y los sacramentos son accesibles a todos. La liturgia y la música reflejan la hermosura perdurable de nuestra fe. Los sacramentos se celebran de tal manera que todos se acercan a Dios y se da a conocer la cercanía de Dios con su pueblo.
Una parroquia floreciente es aquella que, como Cristo, acoge a todos. Es conocida por su calidez y hospitalidad, tanto como centro de caridad como santuario de misericordia.
Una parroquia floreciente salvaguarda el bienestar de su clero. Obedece también el derecho canónico, al mismo tiempo que celebra y defiende las enseñanzas de nuestra Iglesia en una sociedad cada vez más secular.
Es una comunidad que trabaja activamente para alimentar la fe de sus miembros —a lo largo de sus vidas— para que experimenten el amor salvífico de su Padre celestial.
Una parroquia floreciente posee los recursos necesarios, tanto humanos como económicos, para así apoyar estos esfuerzos y garantizar que todos los empleados reciban una compensación justa por su trabajo profesional.
Una parroquia floreciente también se construye sobre la base de la buena administración católica, donde todos reconocen que sus habilidades y recursos son dones de Dios. Es un lugar donde los laicos se sienten empoderados para vivir su corresponsabilidad en su parroquia teniendo la caridad y la misericordia como valores guía.
Con todos estos elementos trabajando al unísono, una parroquia católica floreciente, sobre todo, sirve como un poderoso faro en su comunidad, convocando almas hacia Cristo, guiando a las personas a la salvación y cumpliendo nuestra misión como Iglesia de Cristo.
Así es como se distingue una parroquia católica floreciente, y espero que esta visión los inspire. Esto es lo que estamos trabajando para crear para los más de 75,000 católicos en nuestra diócesis en el proceso Dar Forma a Nuestro Futuro Juntos.
En este momento, estamos en las primeras etapas. Es posible que ya sepan que los 38 condados de nuestra diócesis se subdividen en cinco decanatos, cada uno dirigido por un sacerdote que se desempeña como decano.
Con el proceso Dar Forma a Nuestro Futuro Juntos, nuestros decanos están formando equipos que discernirán estrategias para crear parroquias floreciente para los católicos que viven en sus decanatos.
Debido a la diversidad de nuestra diócesis, cada decanato desarrollará su propio plan único para lograr esta meta.
Eso es lo que hace que Dar Forma a Nuestro Futuro Juntos sea bastante diferente del modelo tradicional que han usado otras diócesis, donde el obispo y los líderes a nivel diocesano elaboran un plan y las parroquias lo implementan.
Eso no es lo que estamos haciendo en la Diócesis de Jefferson City.
Nuestro proceso está siendo dirigido por las parroquias y coordinado a nivel de decanato, para que todos tengan la oportunidad de tener una voz y compartir su conocimiento.
A medida que discernimos nuestro camino a seguir en los próximos meses y años, les insto a estar atentos a las comunicaciones de sus decanos y líderes parroquiales. Cuando los llamen, participen en el proceso y compartan sus ideas.
Nuestro éxito en este esfuerzo requerirá ideas audaces a medida que desarrollamos nuevas formas de colaboración entre parroquias.
Estamos viviendo un momento histórico para nuestra diócesis al comenzar este proceso de Dar Forma a Nuestro Futuro Juntos, junto con nuestros esfuerzos continuos para crecer en el estilo de vida de la buena administración y la renovación continua de nuestra casa espiritual, nuestra Catedral de San José.
Oremos todos para que a través de estos esfuerzos podamos florecer juntos como comunidad católica, viviendo a la imagen de Cristo.