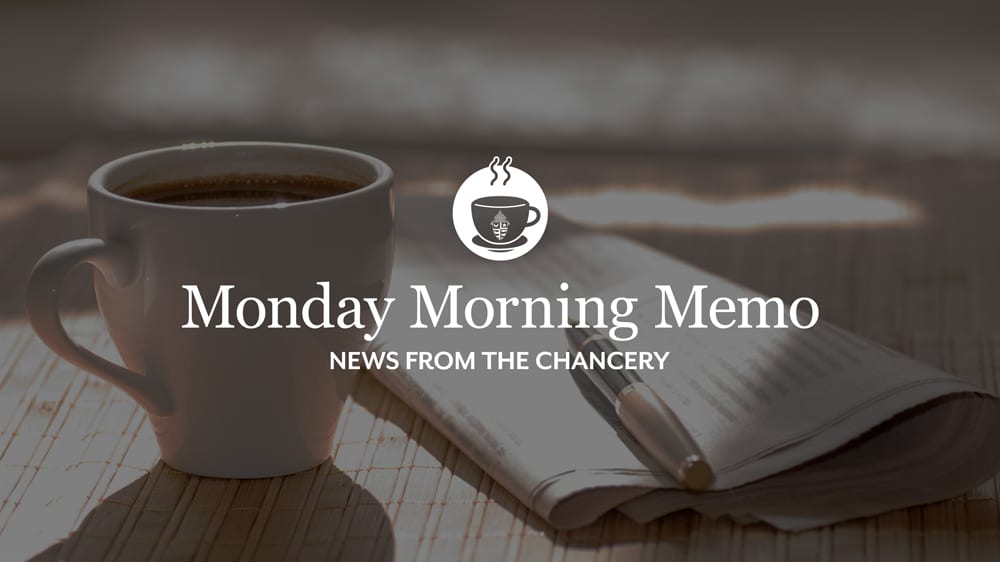 Links to more information are available by clicking on words highlighted in blue or the download graphic
---
Bishop's messages
Presbyteral Council officers elected
Thank you to the following priests who were elected to leadership roles on the Presbyteral Council: Father Daniel Merz, chair; Father William Debo, vice chair; Father Gregory Meystrik, secretary.
---
---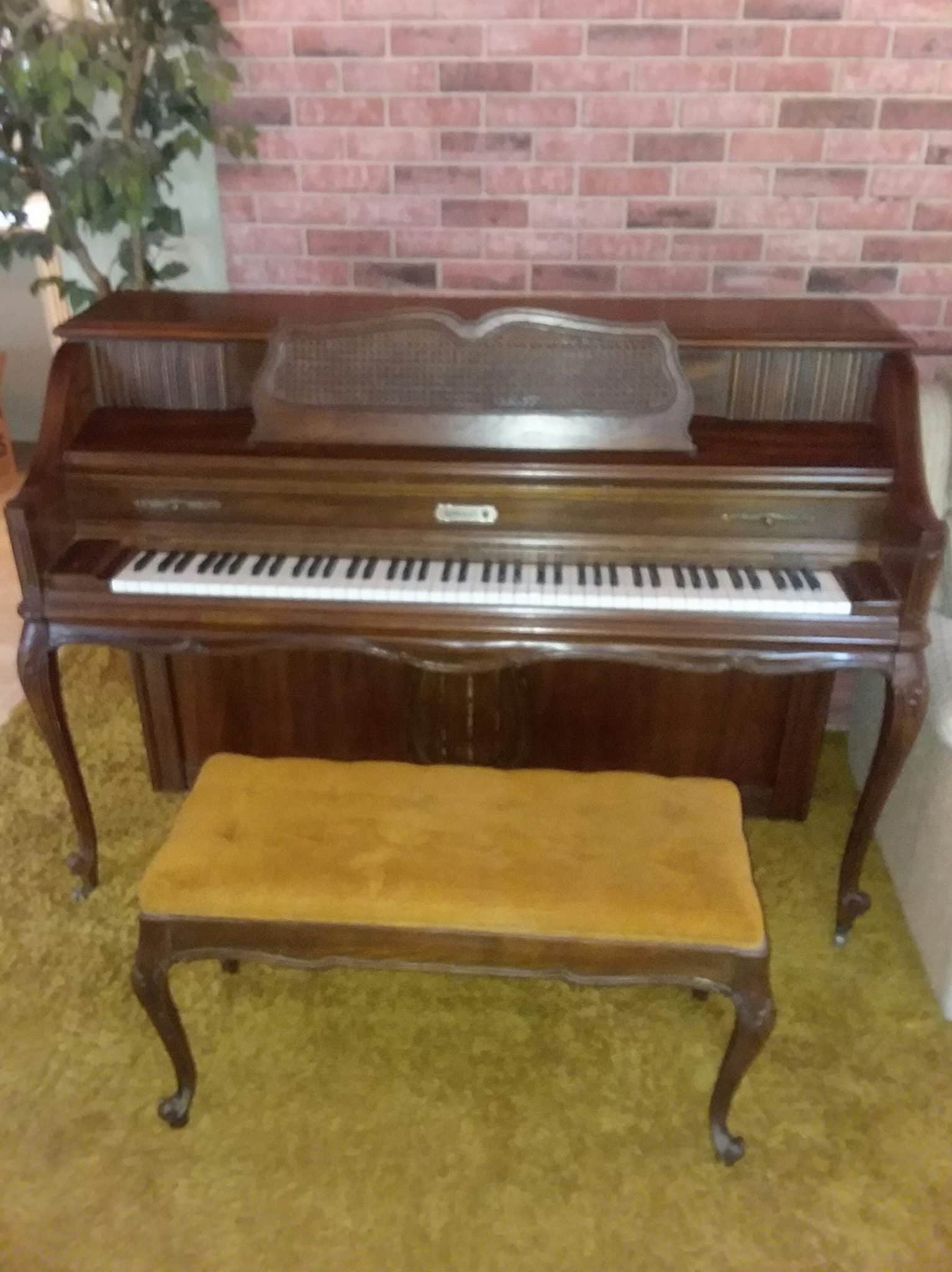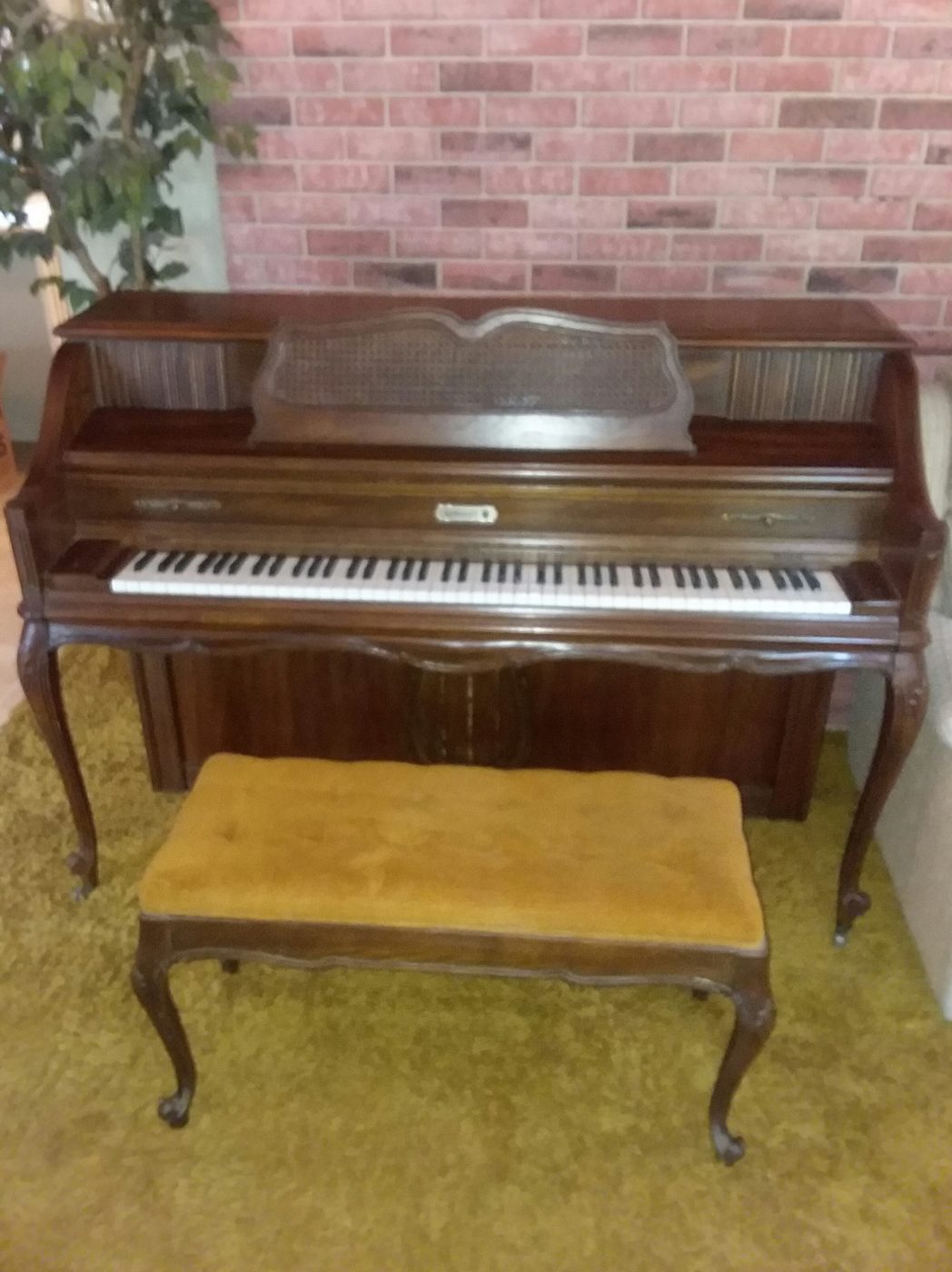 Free piano for parish or school
This piano is being offered to a school or parish for free. It's stated to be in excellent condition and was purchased in 2009 for $1,500. The piano would need to be picked up before Oct. 5 from its location in Holts Summit. Please contact Vic and Cheryl Buechter for more information at Buechv@yahoo.com or 573-635-5794.
---
Share in bulletins, emails, social media, and websites
---

A free event, "Walking with God: Becoming One & Fruitful," will be held Oct. 9, 4-5:30 pm at Camp Jo-Ota Retreat Center, 1272 Hwy MM, Clarence, MO 63437. Hosted by the parishes in Macon and Shelby counties, the day will cover "Theology of the Body," Natural Family Planning (NFP), and fertility awareness. The seminar will include a question and answer session with diocesan NFP coordinators. There is no pre-registration required, but no one under 16 can attend due to the subject matter. Childcare will be provided. For more information contact Amanda Durbin at 660-415-7362 or adurbin@ymail.com.
---


---

---
Mobilize Mercy: A toolkit from Catholic Mobilizing Network
Pope Francis has dedicated the month of September to praying for the global abolition of the death penalty. The United States is one of only 55 countries in the world where the death penalty is legal; the state of Missouri continues to use capital punishment, despite the Church's clear call to abolish its use.
To assist parishes in using this opportunity presented by the Holy Father, Catholic Mobilizing Network offers a series of social media graphics and posts, in English and Spanish, for use in September (to pray with Pope Francis) and a novena to be used during Respect Life Month, ending with Oct. 10, the World Day to End the Death Penalty. All resources are available at https://catholicsmobilizing.org/mobilize-mercy-toolkit.
---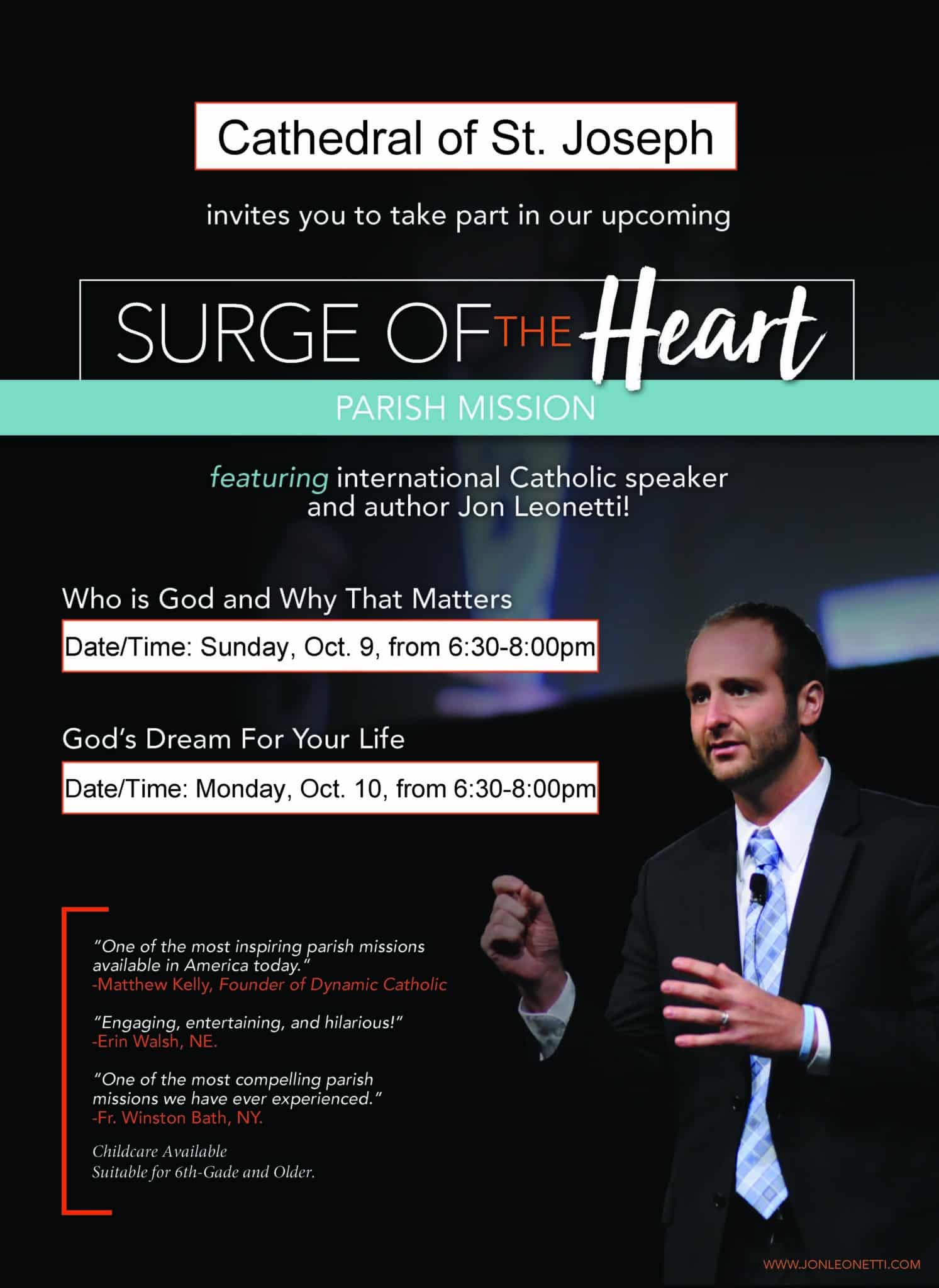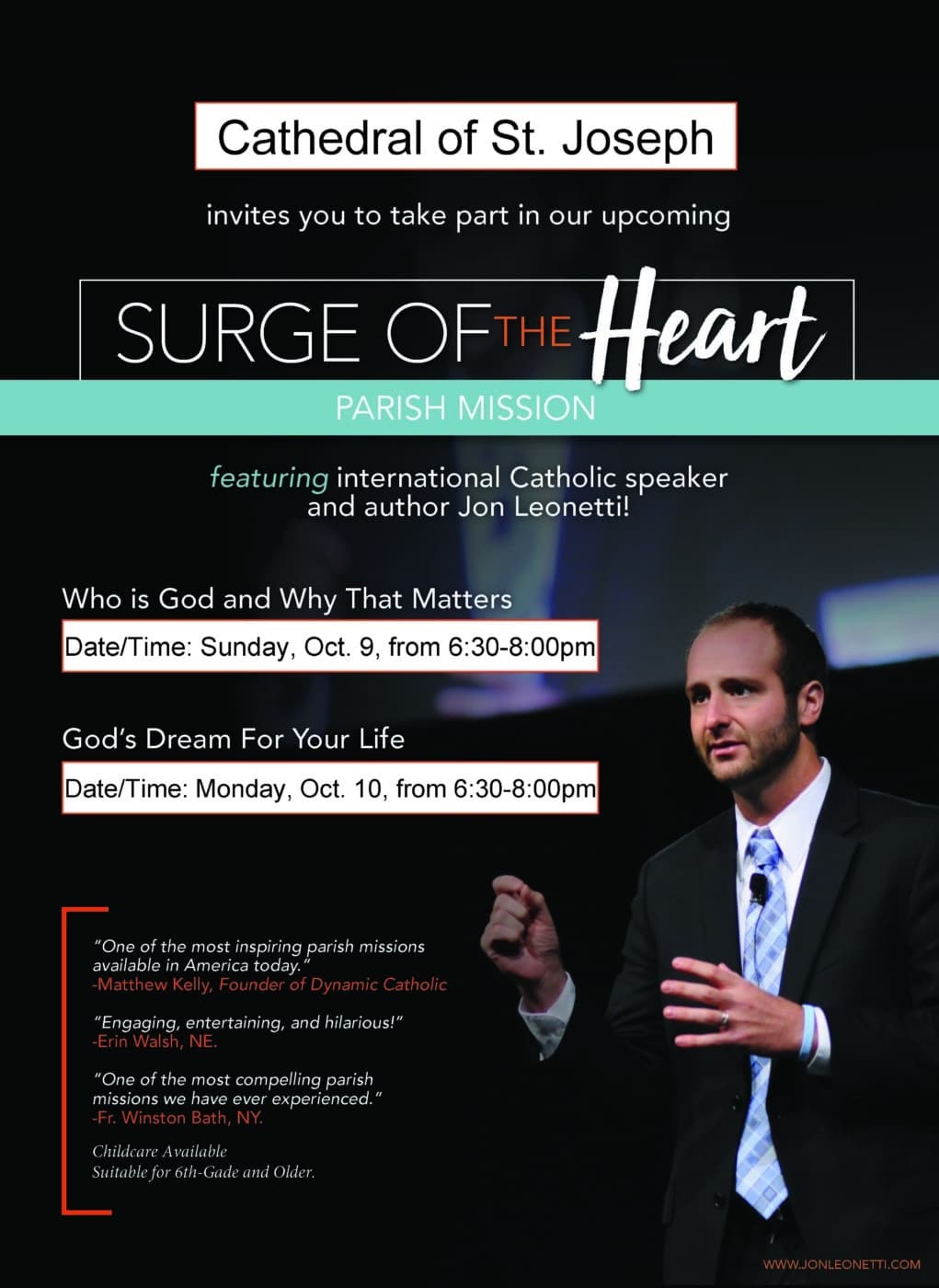 ---
Spanish-speaking events

Taller de Preparación de Quinceañeras: Sacred Heart | Sagrado Corazón, Columbia (29 de octubre; 9 am-2 pm) El objetivo de este taller es capacitar a los equipos parroquiales en su tarea de proveer una preparación adecuada a quinceañeras (junto con sus damas, chambelanes y papás) en sus comunidades. Se recomienda que por lo menos 3 personas sean parte del equipo. Durante el taller, se proveerán los materiales y recursos necesarios. Favor de corroborar su asistencia llenando y enviando la forma de inscripción que encontrará en el siguiente enlace. PARA REGISTRARSE DE CLIC AQUÍ. Para más información contacte a Diácono Enrique Castro al (573) 680-3650 por su celular o en WhatsApp o por correo electrónico a ecastro@diojeffcity.org.
---

Retiro de Inicio: Our Lady of the Lake | Nuestra Señora del Lago, Lake Ozark (29-30 de octubre) El Retiro de Inicio brinda una experiencia única de encuentro con Jesús resucitado, quien nos invita a vivir una vida nueva y abundante con la ayuda del Espíritu Santo. Todo aquel que desee participar, sin importar su estado de vida actual o situación personal, tendrá la oportunidad de reflexionar sobre su vida y encontrarse con el Amor incondicional de Jesús. Esta es una oportunidad que nadie se puede perder.
Para más información contacte a Rosa o Luis Campos al 471-321-2091 o por correo electrónico a r.campos.agui@gmail.com.
---
Asamblea de Jóvenes: Saint Peter | San Pedro, Marshall (30 de septiembre, 7pm-9pm) Esta es una oportunidad de reflexión y oración para todos los adolescentes y jóvenes que deseen compartir con otros jóvenes de su edad en un ambiente de fraternidad. Para más información contacte a Ilsi Palacios al (316) 530-1004 o por correo electrónico a ComiteDiocesanoRCCH@gmail.com.

---
Curso Introductorio de PFN: St. Peter | San Pedro, Marshall (8 de octubre, 9am-12pm) Este es un curso gratuito sobre el método de planificación familiar natural para todas las parejas. La Fundación Familia de las Américas promueve un método actualizado del Método de Ovulación Billings el cual es un método moderno y científico de planificación familiar natural muy efectivo para concebir o posponer embarazos. Además de ser natural y saludable, este método ayudará a la pareja a fortalecer su comunicación y su relación mutua y con Dios. Para información y registrarse contacte a Enrique o Cristhia Castro al 573-680-3650 / 501-454-8308 o por correo electrónico a ecastro@diojeffcity.org / cmguzman10@gmail.com.
---
Congreso Diocesano: Multipurpose Building, Marshall (1 y 2 de octubre) El Congreso Diocesano es un evento organizado por el Comité Diocesano de la Renovación Carismática Católica. Es un evento de gracia y bendición para toda la comunidad y las familias Hispanas de la diócesis. Por medio de la alabanza, oración, enseñanza y fraternidad que se vive durante todo el evento, se fortalecen y sanan las familias, los servidores y las comunidades. Este es un evento único y especial que nadie puede perderse.
Para más información contacte Ilsi Palacios al (316) 530-1004 o por correo electrónico a ComiteDiocesanoRCCH@gmail.com.
---
Employment opportunities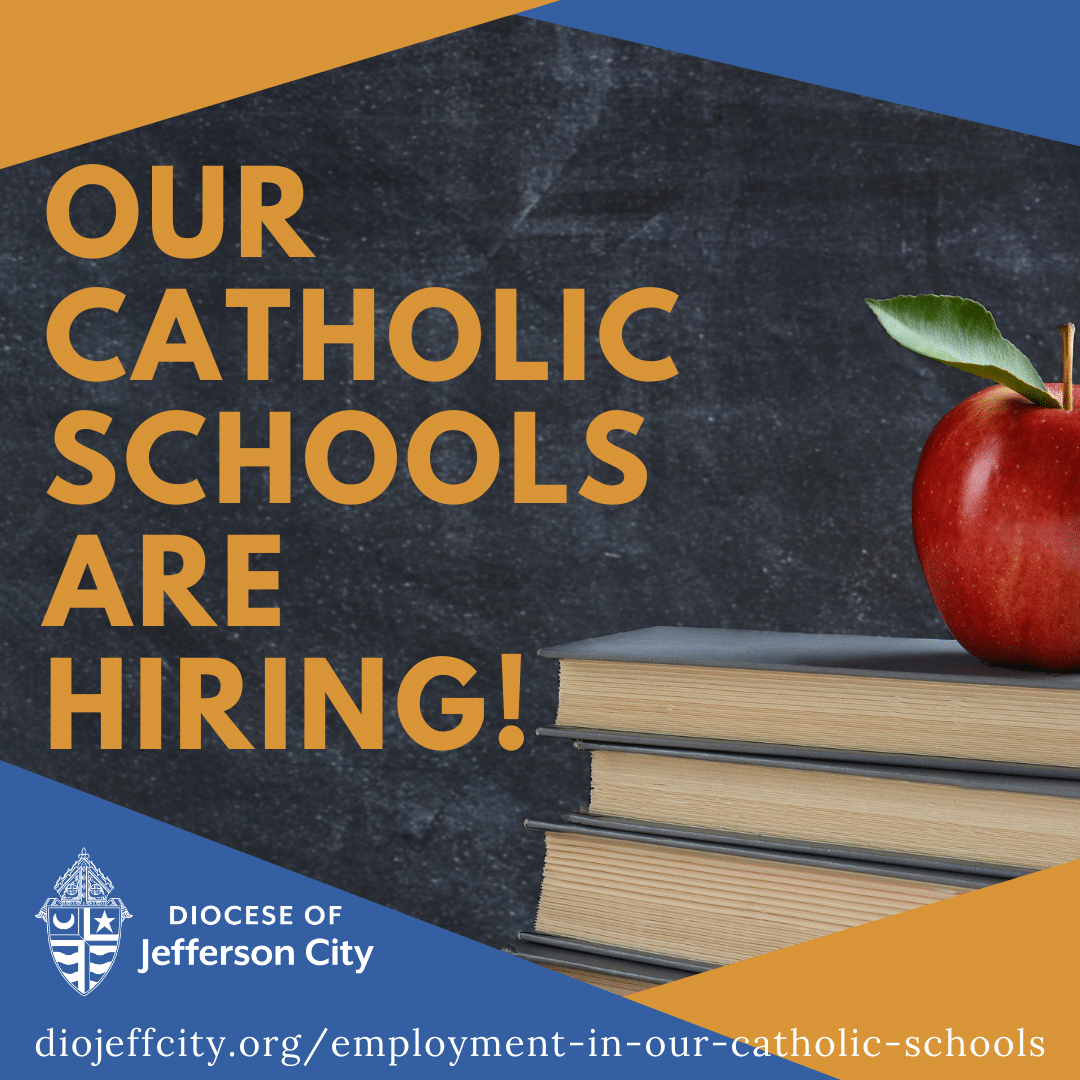 ---

St. Andrew Catholic School in Tipton has an opening for a junior high science and literature teacher. Part-time science and/or literature would be acceptable. All interested persons can contact the principal, Kara Higgins, at khiggins@saintandrewpirates.com.
---
St Anthony/St Lawrence parishes in St Elizabeth has an immediate opening for the secretarial/bookkeeper position. Hourly position with benefits included. If you are interested in applying for this position, please contact Father Aubuchon by emailing only at caubuchon@diojeffcity.org. The deadline for applying for this position is Friday, September 9, 2022.
---
The Missouri Catholic Conference, the public policy agency for the Catholic Church in Missouri, is seeking a legislative analyst/lobbyist to help advance the public policy priorities of the Catholic Church in state legislative work. Bachelor's degree or higher, or equivalent experience, and excellent written and verbal communication skills are required. Prior skills in government relations is preferred, but not required. Must be a Catholic in good standing, residing in or near Jefferson City or willing to relocate. Salary commensurate with experience. Submit cover letter and resume to: Missouri Catholic Conference, PO Box 1022, Jefferson City, MO 65102, or, via email, to mocatholic@mocatholic.org.