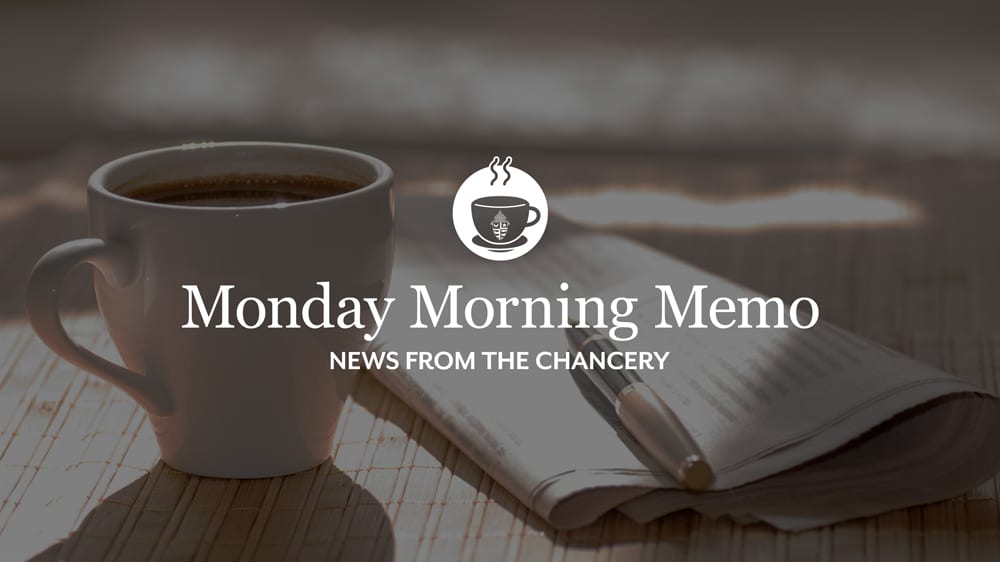 Links to more information are available by clicking on words highlighted in blue or the download graphic
---
Bishop's messages
Catechetical leaders training offered Sept. 26
Catechists and PSR teachers are invited to a training on Sept. 26, 6-9 pm at the diocesan Chancery in Jefferson City. Topics include the Method of Evangelization and concrete ways on how to implement this into PSR; how to evangelize to the domestic church through PSR; and best practices for K-5 and 6-12. There will also be time for sharing and collaboration. Please register to Genevieve at gstevenson@diojeffcity.org.
---
Share in bulletins, emails, social media, and websites
---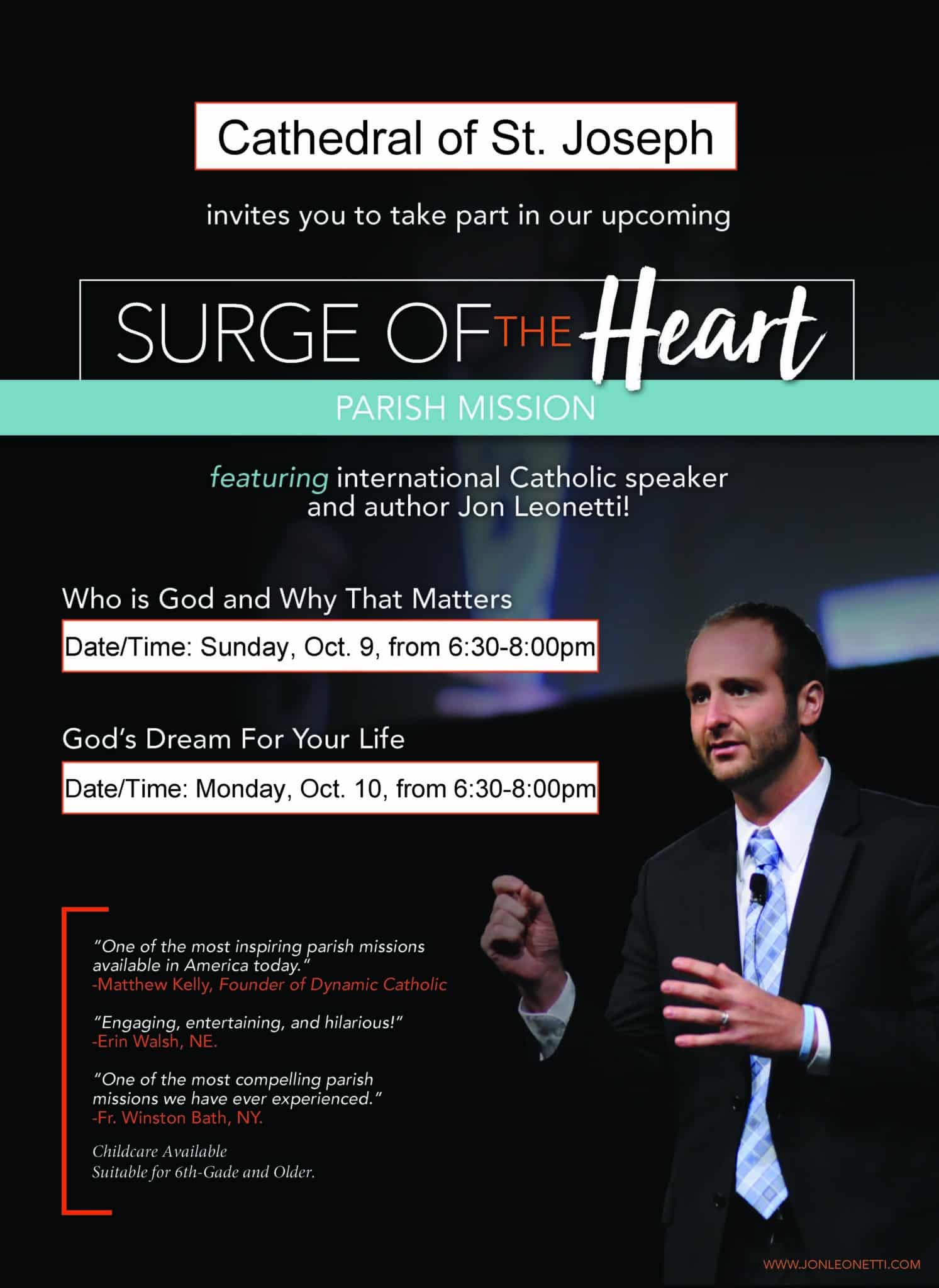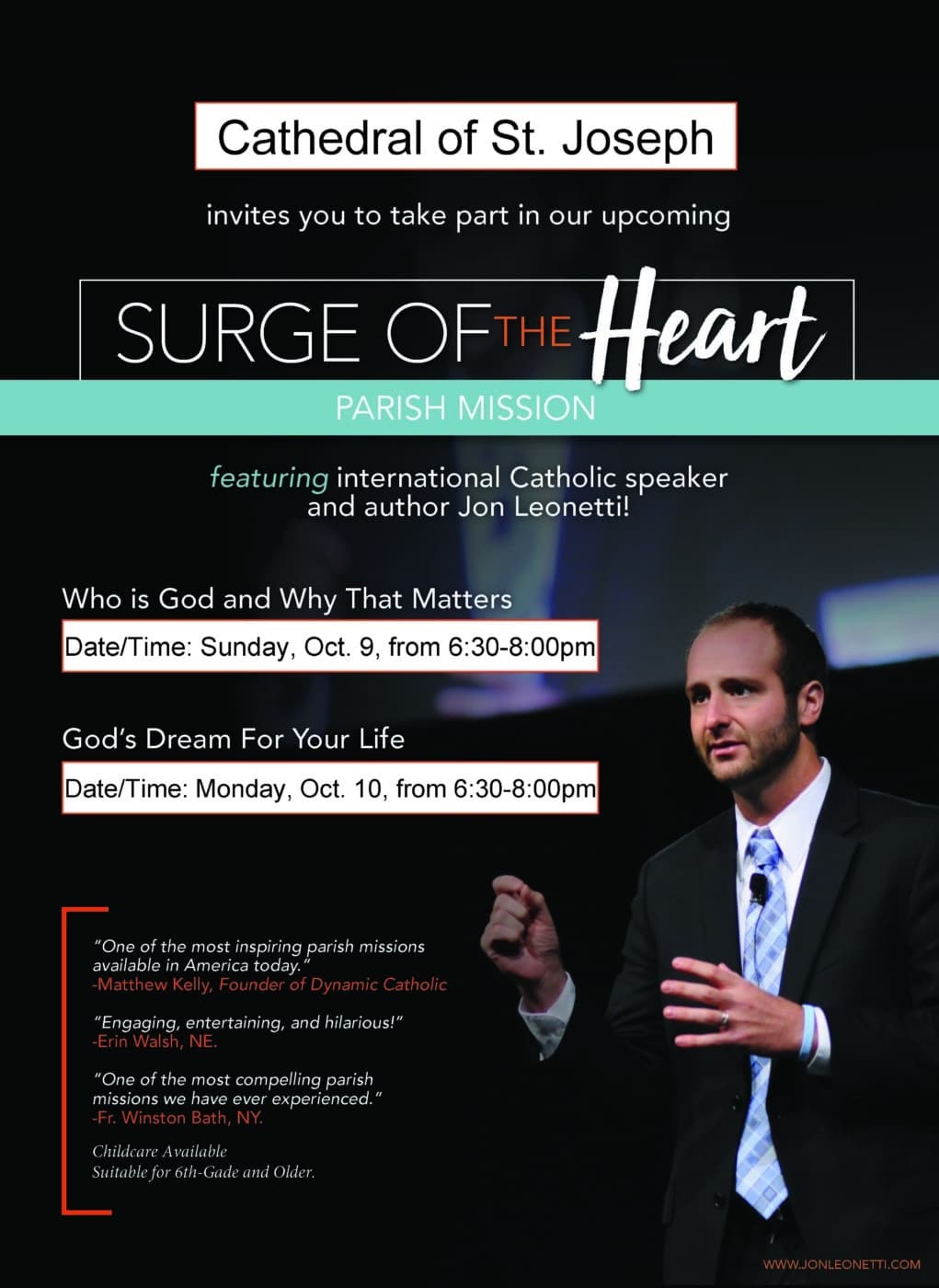 ---
Spanish-speaking events
Asamblea de Jóvenes: Saint Peter | San Pedro, Marshall (30 de septiembre, 7pm-9pm) Esta es una oportunidad de reflexión y oración para todos los adolescentes y jóvenes que deseen compartir con otros jóvenes de su edad en un ambiente de fraternidad. Para más información contacte a Ilsi Palacios al (316) 530-1004 o por correo electrónico a ComiteDiocesanoRCCH@gmail.com.

---
Curso Introductorio de PFN: St. Peter | San Pedro, Marshall (8 de octubre, 9am-12pm) Este es un curso gratuito sobre el método de planificación familiar natural para todas las parejas. La Fundación Familia de las Américas promueve un método actualizado del Método de Ovulación Billings el cual es un método moderno y científico de planificación familiar natural muy efectivo para concebir o posponer embarazos. Además de ser natural y saludable, este método ayudará a la pareja a fortalecer su comunicación y su relación mutua y con Dios. Para información y registrarse contacte a Enrique o Cristhia Castro al 573-680-3650 / 501-454-8308 o por correo electrónico a ecastro@diojeffcity.org / cmguzman10@gmail.com.
---
Congreso Diocesano: Multipurpose Building, Marshall (1 y 2 de octubre) El Congreso Diocesano es un evento organizado por el Comité Diocesano de la Renovación Carismática Católica. Es un evento de gracia y bendición para toda la comunidad y las familias Hispanas de la diócesis. Por medio de la alabanza, oración, enseñanza y fraternidad que se vive durante todo el evento, se fortalecen y sanan las familias, los servidores y las comunidades. Este es un evento único y especial que nadie puede perderse.
Para más información contacte Ilsi Palacios al (316) 530-1004 o por correo electrónico a ComiteDiocesanoRCCH@gmail.com.
---
Retiro de Inicio: Our Lady of Lourdes | Nuestra Señora de Lourdes, Columbia — El Retiro de Inicio brinda una experiencia única de encuentro con Jesús resucitado, quien nos invita a vivir una vida nueva y abundante con la ayuda del Espíritu Santo. Todo aquel que desee participar, sin importar su estado de vida actual o situación personal, tendrá la oportunidad de reflexionar sobre su vida y encontrarse con el Amor incondicional de Jesús. Esta es una oportunidad que nadie se puede perder. Para más información y registrarse contacte a Jacqueline de la Cruz al 573-673-2091 o por correo electrónico a delacruzj@missouri.edu
---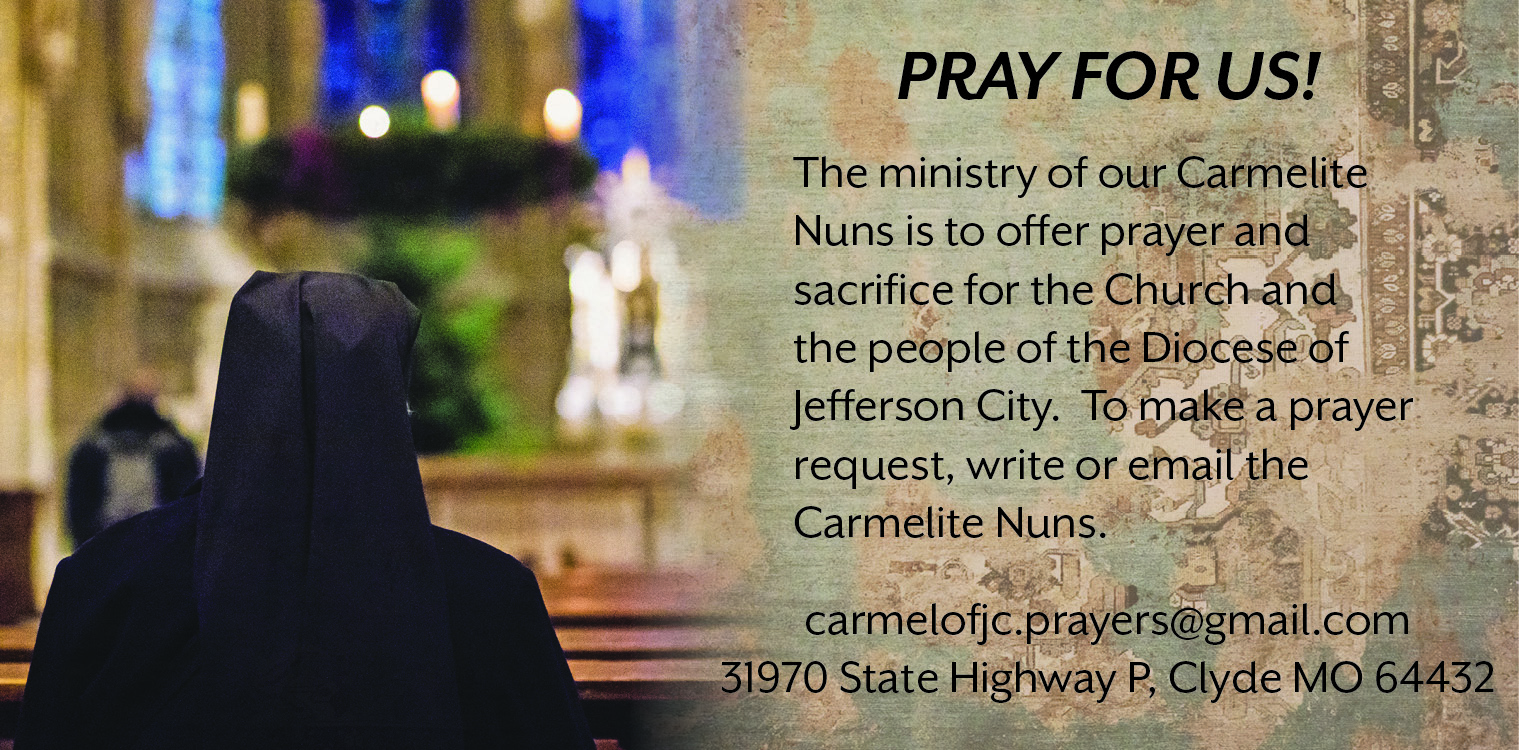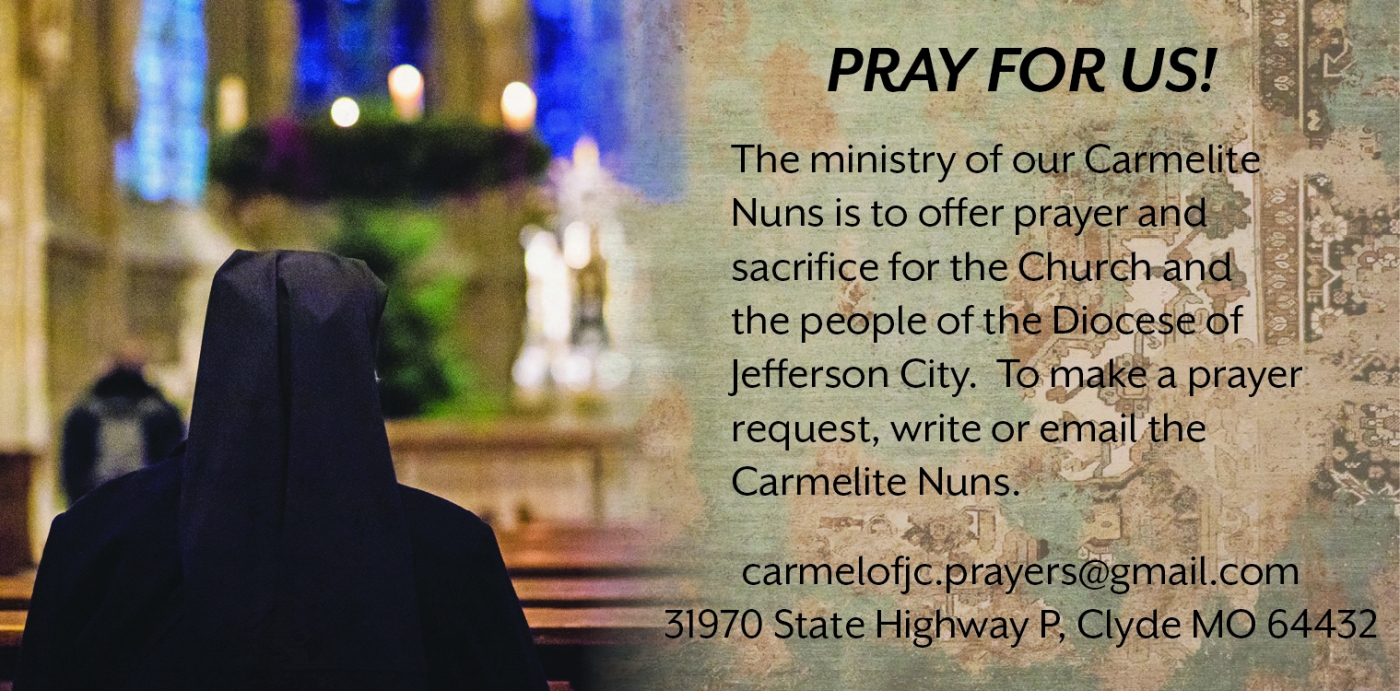 ---
Employment opportunities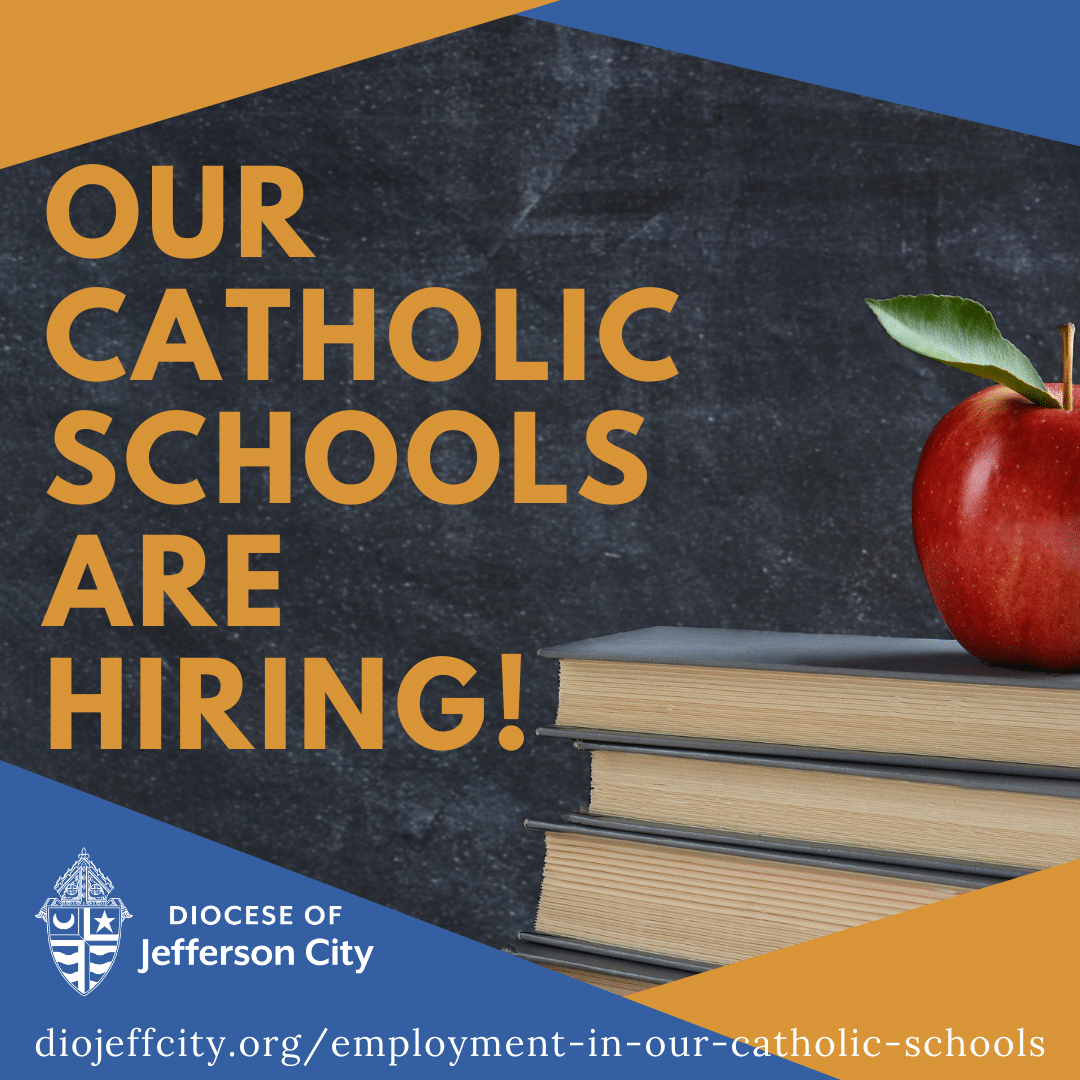 ---
St Anthony/St Lawrence parishes in St Elizabeth has an immediate opening for the secretarial/bookkeeper position. Hourly position with benefits included. If you are interested in applying for this position, please contact Father Aubuchon by emailing only at caubuchon@diojeffcity.org. The deadline for applying for this position is Friday, September 9, 2022.
---
The Missouri Catholic Conference, the public policy agency for the Catholic Church in Missouri, is seeking a legislative analyst/lobbyist to help advance the public policy priorities of the Catholic Church in state legislative work. Bachelor's degree or higher, or equivalent experience, and excellent written and verbal communication skills are required. Prior skills in government relations is preferred, but not required. Must be a Catholic in good standing, residing in or near Jefferson City or willing to relocate. Salary commensurate with experience. Submit cover letter and resume to: Missouri Catholic Conference, PO Box 1022, Jefferson City, MO 65102, or, via email, to mocatholic@mocatholic.org.
---
St. Patrick Church in Laurie has an opening for Parish Secretary. This is a full time non-exempt hourly position with benefits. Qualified candidates should send their resume by email to Conny at bookkeeperstpatricks1@gmail.com. A full job description is available at https://diojeffcity.org/blog/2022/07/16/st-patrick-parish-secretary/.