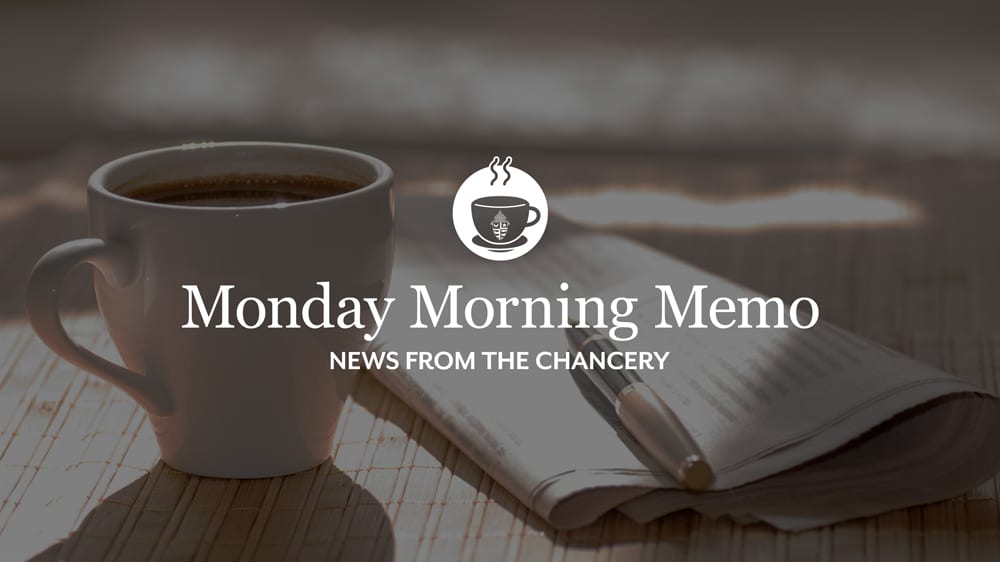 Links to more information are available by clicking on words highlighted in blue or the download graphic
---
Bishop's messages
Frequently asked questions: tuition, fundraising and capital campaigns in the Catholic stewardship way of life
In support of our baptismal call to be stewards of our God-given gifts, the Diocese of Jefferson City embraces the Catholic stewardship way of life. Our diocese has a rich history in stewardship; our strong Catholic school system is one measure of the blessings from a stewardship mindset. As we move more deeply into the stewardship way of life, this manner of living our faith changes the way families, parishes and the diocese financially support the mission of our Church.
We have developed an extensive set of Frequently Asked Questions regarding some elements of these changes. The FAQs can be found online here; there is also a downloadable version which can be printed and distributed to parishioners.
---
Bishop Gaydos' silver anniversary
Please post the following invitation in your parish bulletins:
All are invited to a special Mass on Aug. 15 at 2 pm at St. Andrew Parish in Holts Summit, to celebrate the 25th anniversary of Bishop John Gaydos' episcopal ordination. Thank you for joining us in thanking God for his ministry to our Church. He has said that prayers and presence are the only gifts he requests. Those wishing to make a donation, are encouraged to give to Catholic Charities of Central and Northern Missouri, which he established. Donations may be made at cccnmo.diojeffcity.org/gaydos or mailed to PO Box 104626, Jefferson City, MO 65110-4626.
---
All parishes to indicate plans for confirmation: deadline Aug. 31
All parishes are asked to complete by Aug. 31 a form indicating their participation in the sacrament of Confirmation. If you are not celebrating Confirmation through the fall of 2023, there are just a few questions. Otherwise a form must be submitted for each Confirmation ceremony (NOT PARISH). If your Confirmation ceremony will be combined with numerous parishes and not taking place at the Cathedral, list all the parishes when prompted on the form.
With the Cathedral renovations being complete in early spring 2023, there will be an option to participate in Confirmation at St. Joseph Cathedral in both the spring and fall. We are excited for our parishioners to have an opportunity to see the beautifully renovated Cathedral of our diocese in 2023.
Again, the form is diojeffcity.org/confirmation and deadline is Aug. 31.
---
Jamie Morris new executive director of Missouri Catholic Conference
The Missouri Catholic Conference (MCC) welcomes Jamie Morris as its new executive director. Jamie joined the MCC in September 2018 as legislative counsel, lobbying primarily on issues related to the pro-life cause and marriage and family. Before joining the MCC he worked as an attorney with the Missouri Department of Insurance, where he helped draft and implement legislation and administrative rules. Jamie will also serve as the MCC's general counsel, advising Missouri's bishops on legal matters pertaining to public policy and representing the MCC before government agencies. Jamie and his family are members of the Cathedral parish.
---
Webinars on revised Order of Penance and new Order of Christian Initiation of Adults
The Federation of Diocesan Liturgical Commissions and the USCCB Secretariat for Divine Worship are offering free webinars on the revised Order of Penance and the new Order of Christian Initiation of Adults (which is waiting for final recognition from the Holy See).
The webinar on the Order of Penance is Oct. 25, noon CT. More information is at www.fdlc.org/penance/webinar.
Webinars for the new Order of Christian Initiation of Adults are being offered in English each Wednesday at noon CT and in Spanish each Thursday at 6:30 pm CT. For more information, visit www.fdlc.org/ociawebinars.
---
Cathedral art
It is a work in progress, but we couldn't wait to share these mosaics from Arti Poli. They will grace our Cathedral of St. Joseph, providing beauty and inspiration. Please continue to pray for all involved in the renovation of the Cathedral, share this video and consider participating in the renovation with a donation. You'll find more information on our website.
---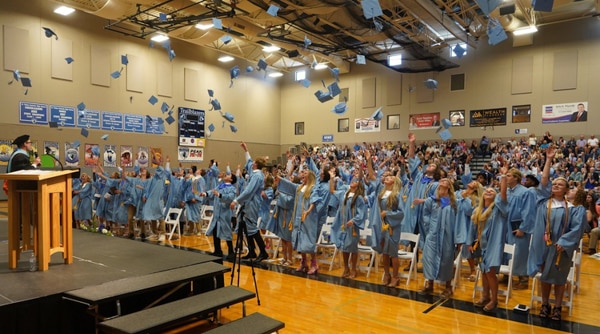 State of Schools report
Learn about some of the wonderful activity happening in our schools: the annual State of Schools report is now available on our website.
---
Synod on synodality
Our region of the US Conference of Catholic Bishops, Region IX, has written a synthesis report of the synodal reports from the dioceses in the region. The full report is on our website. Please continue to pray for the Synod and for all who are supporting this renewal in our Church.
---
Monthly Mass attendance reports requested beginning in August
After consultation with the Presbyteral Council and the deans, in order to obtain a more accurate snapshot for future pastoral planning, parishes are asked to record attendance at every individual weekend Mass/Sunday Celebration in the Absence of a Priest and Holy Day Mass, from Aug. 1, 2022 through July 31, 2023.
An online form has been created for the convenience of pastors and parish staff at diojeffcity.org/mass-attendance. Simply choose your parish, enter all of the statistics for the month, enter your contact information and click "Submit."
Please submit the form in a timely manner, no later than the 15th of the following month. For example: August statistics should be recorded using the online form no later than Sept. 15. Please contact Salena Morgan. with any questions.
---
---
Share in bulletins, emails, social media, and websites
---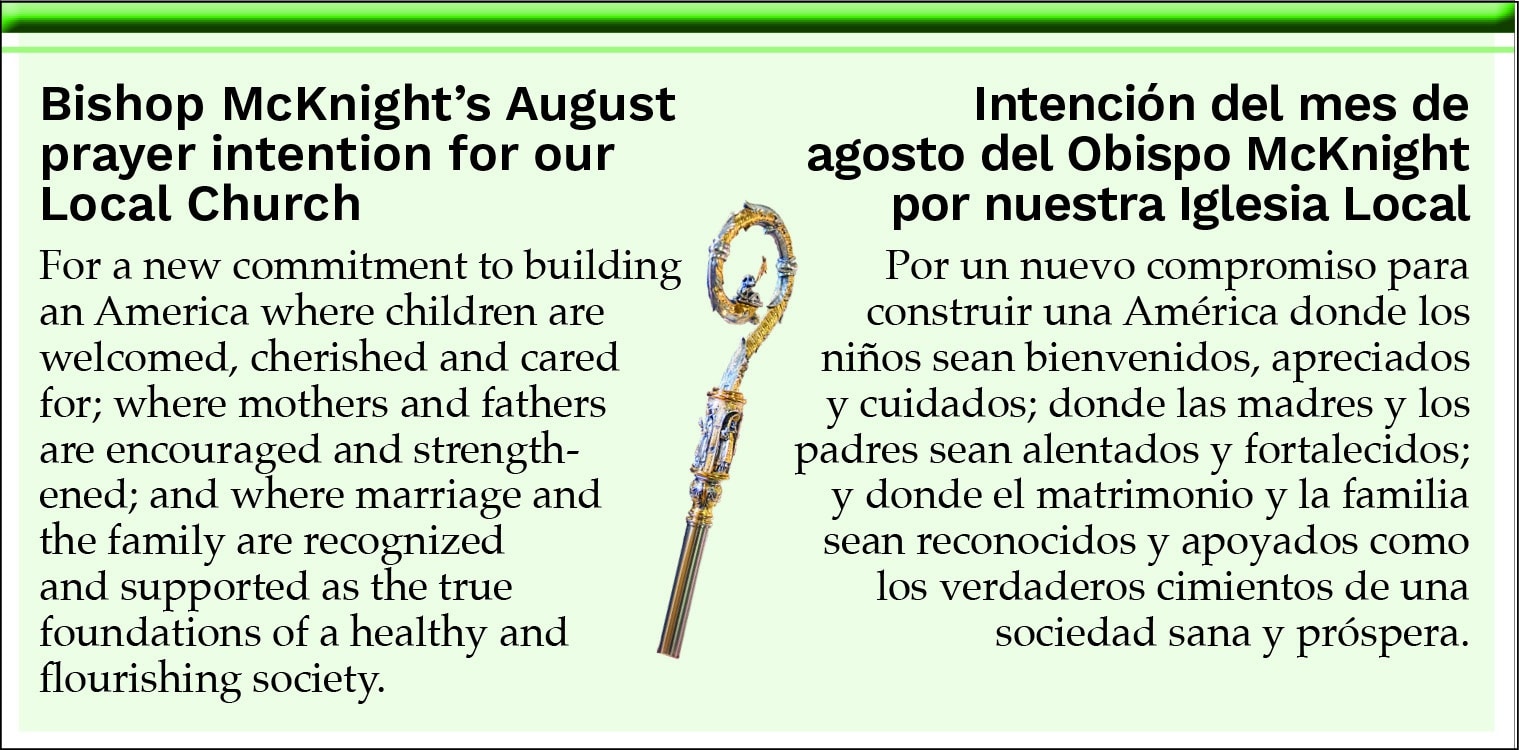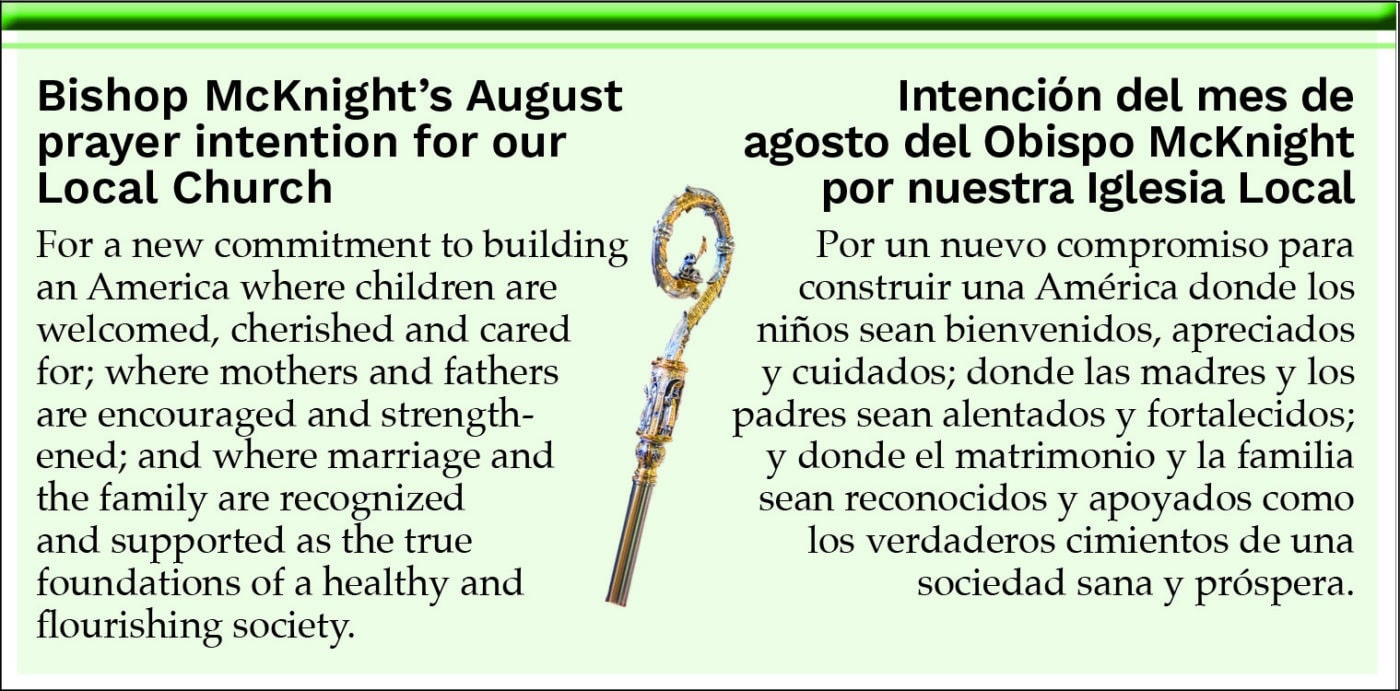 The National Shrine of Mary, Mother of the Church invites all for a pilgrimage with speaker Kathleen Lindemann on Sept. 17, 8:30 am to 5:30 pm, with lunch provided. Kathleen is an exhilarating and dynamic Catholic evangelist. Taking everyday life situations, she weaves the joy of the Gospel into a practical application. Kathleen's authentic personal stores are "hilarious and heartfelt." Listeners will learn how to unleash the Gospel in their own lives as Kathleen leads them to realize how they can walk in the light of Christ. Kathleen will  be speaking on "Mary's 'Yes' Can Be Our 'Yes' Too" and "Unlocking the Virtues to a Joyous Life." The pilgrimage day includes the two speaker sessions, the Sacrament of Reconciliation, eucharistic adoration, benediction, the Rosary and Divine Mercy Chaplet, culminating in Mass at 4:30 p.m.  The Shrine is located at the Lake of the Ozarks, 176 Marian Drive, Laurie, MO 65037. Call 573-374-6279 for more information.
---
Bible studies for women
Women are invited to two Bible studies, one this fall and one beginning in January 2023. Both are being led by Leigh Tenkku Lepper, a retired professor and member of St. Michael Parish in Russellville, who has facilitated a Bible study for women since January 2020. Both studies are being offered at the parish hall of St. Michael Parish, 13321 Railroad Ave, Russellville, 65074. For more information, contact Ms. Lepper at tenkku@gmail.com or 573-301-1128.
Women Saints will be held on Tuesday mornings, 8-9 am, from Oct. 4-Nov. 22. There is no fee and no material required for this series. Participants are also invited to attend the 7:30 am liturgy preceding the program.
Being Catholic and Being Women will be held Jan. 3 through March 28, 8-9 am. We will use the book "We Believe," by Father Oscar Lukefahr, CM, and guest speakers will present their experience in the Catholic Church as women. Please register by Oct. 1 to ensure enough books will be available.
---
Love and Life retreat for couples Sept. 3
Love and Life is a one day retreat where couples explore the truth and beauty of marriage and God's plan for it. It will be held Sept. 3, 8:30 am to 5 pm, at the Chancery in Jefferson City, 2207 W. Main St. Based on Marriage: Love and Life in the Divine Plan by the US bishops, this retreat will help couples renew their bonds through presentations and periods of prayer. It has helped hundreds of couples reconnect and appreciate each other, their relationship, and their marriage. This retreat is open to all couples (married, engaged & unmarried). Registration for this event is required at https://diojeffcity.org/23951-2/couples-retreat-love-life/.
---
Spanish-speaking events
Curso Introductorio de PFN: St. Peter | San Pedro, Jefferson City (27 de agosto, 9am-12pm) Este es un curso gratuito sobre el método de planificación familiar natural para todas las parejas. La Fundación Familia de las Américas promueve un método actualizado del Método de Ovulación Billings el cual es un método moderno y científico de planificación familiar natural muy efectivo para concebir o posponer embarazos. Además de ser natural y saludable, este método ayudará a la pareja a fortalecer su comunicación y su relación mutua y con Dios. Para información y registrarse contacte a Enrique o Cristhia Castro al 573-680-3650 / 501-454-8308 o por correo electrónico a ecastro@diojeffcity.org / cmguzman10@gmail.com.
---
Concierto de Música: Sacred Heart School | Escuela Sagrado Corazón, Sedalia (27 de agosto, 6:30pm-9:30pm) Al Señor le gusta que su pueblo le brinde alabanza, unámonos en familia a bendecir el nombre de Cristo como nuestro Salvador. Será una noche familiar en la que también habrá comida de venta. ¡Entrada gratuita! Para más información contacte a Ilsi Palacios al (316) 530-1004 o por correo electrónico a ComiteDiocesanoRCCH@gmail.com.
---
Employment opportunities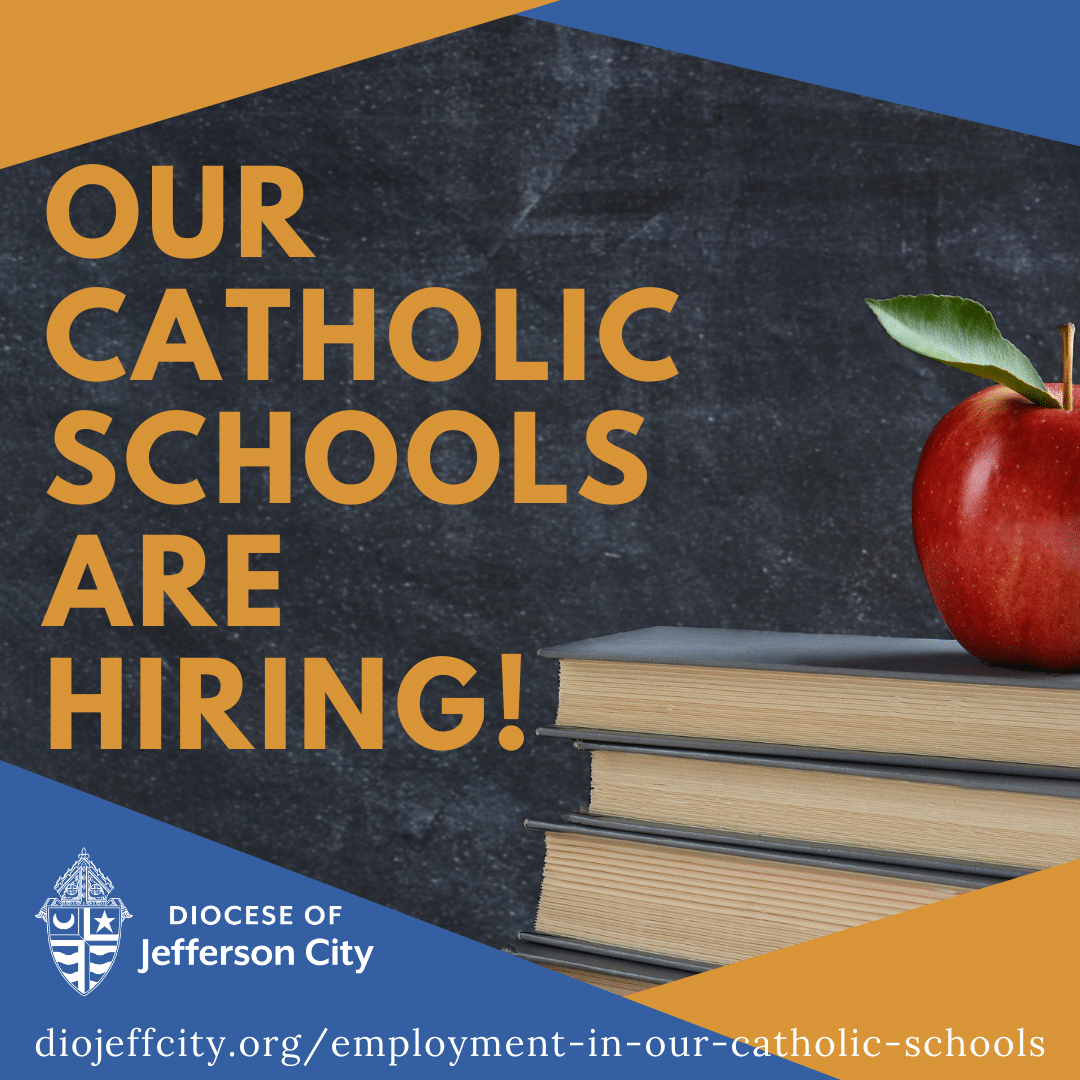 ---

The Diocese of Jefferson City is seeking a Women's Ministry Coordinator. This is a part-time position. The successful candidate will be a faith-filled Catholic woman able to recruit, equip and encourage women leadership teams in our parishes. This individual will coordinate the vision of women's ministry programs to align with the vision of the Catholic Church, addressing moral and social justice issues for women of all ages. This work will include scheduling special events and working with ministry leaders to select program speakers. Qualifications include a sensitive and caring nature and a clear theological-based understanding of God's design for women with a broad awareness of women's needs and concerns. Interested candidates should contact Cheryl Hertfelder or apply online with Indeed.com.
---
The Diocese of Jefferson City is seeking a licensed LPN or RN to serve as Wellness Care Coordinator, monitoring the health of our active and retired priests. This individual will record changes in the patient's health, act as an advocate and liaison between the patient and the medical provider, and provide education to our priests on how they can take charge of their own health. Limited nursing responsibilities may include patient charting, taking vital signs and wound care. This is primarily a remote position but will require travel within the 38 counties of our diocese; however, most of our priests live and work within seven counties surrounding Jefferson City and Columbia. This position could be part-time or full-time. Benefits are offered for full-time employees. Qualified applicants can apply on Indeed.com or by contacting Cheryl Hertfelder, Director of Human Resources, email HRDir@diojeffcity.org or telephone 573-635-9127, ext. 206.
---
Holy Family Church in Hannibal is accepting applications for a Director of Youth Ministry. The position includes, but is not limited to, coordinating the high school and middle school youth programs including worship, social, and service activities for the youth in the Catholic community of Holy Family Parish in Hannibal. This is a full-time, hourly position with benefits included. If you are interested in applying please email Father Alex Gabriel or call 573-221-1078.
---
Catholic Charities of Central and Northern Missouri is searching for an Office Manager & Administrative Assistant for the Columbia location. This role will report to the director of support services, overseeing office operations and carrying out daily administrative tasks. They will be the key liaison among staff members between Catholic Charities locations and will welcome clients as they arrive at the office for appointments. Candidates should be able to demonstrate the ability to multitask, handle confidential information with discretion and utilize significant amounts of independent judgement. Candidates should also possess a strong commitment to the mission of Catholic Charities, including the understanding of Catholic Social teachings and ability to demonstrate the philosophy and values of the agency. Interested? Click here to apply!
---
St. Patrick Church in Laurie has an opening for Parish Secretary. This is a full time non-exempt hourly position with benefits. Qualified candidates should send their resume by email to Conny at bookkeeperstpatricks1@gmail.com. A full job description is available at https://diojeffcity.org/blog/2022/07/16/st-patrick-parish-secretary/.
---
The Chancery Office of the Diocese of Jefferson City is seeking a full-time (30-40 hours per week) Custodial and Maintenance Coordinator to personally clean and coordinate maintenance services. Hours of work can be flexible.
General duties include:
Emptying trash and cleaning of all offices, cubicles, conference rooms, mail rooms, kitchen, reception area and restrooms
Minor household maintenance such as unstopping toilets, changing light bulbs, painting, minor drywall repair, hanging pictures and moving furniture
Hard surface floor cleaning and spot cleaning carpet
Changing HVAC filters
Ordering cleaning supplies
Maintaining sidewalks, stairways and walkways in inclement weather
Coordinating maintenance for other types of repairs; plumbing, lawn care, parking lot maintenance, pest control, etc.
This position is eligible for all group insurance benefits and matching 403(b) retirement plan. Qualified individuals may contact Cheryl Hertfelder, Director of Human Resources, 573-635-9127 ext. 206 or at HRdir@diojeffcity.org.
---
St. Peter Parish in Jefferson City is seeking a Parish Volunteer Coordinator. This position provides organization, communication, parishioner engagement and leadership of all St. Peter Parish volunteers, as well as general support for the St. Peter parish office. The candidate must enjoy working with the public with a friendly and helpful demeanor, have excellent organizational and communication skills (both verbal and written), be able to take direction, and initiative to complete tasks with minimal supervision. Please see our website at www.saintpeterjc.org/employment for more detailed information.
---
St. Peter Parish in Jefferson City is seeking an Organist and Director of Music. The organist and director of music makes critical contributions to St. Peter Parish by his/her ability to engage the parish in the musical celebration of worship and in the timeless beauty of Catholic liturgies. To accomplish this, the primary functions of the organist and director of music are to assure, direct and facilitate the continuous quality music ministry and to assist the pastor in directing the liturgical functions at St. Peter Parish. Please see our website at www.saintpeterjc.org/employment for more detailed information.