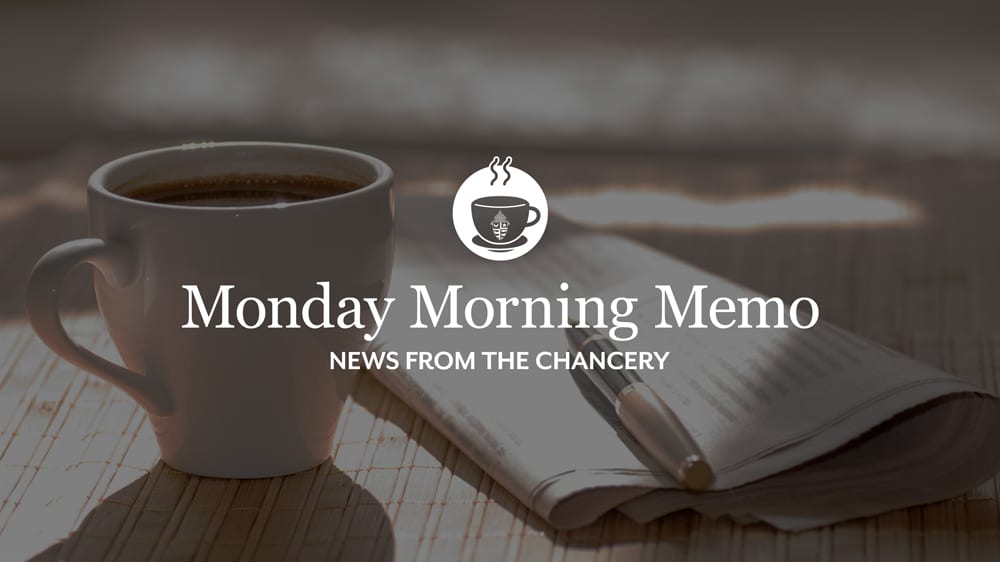 Links to more information are available by clicking on words highlighted in blue or the gold buttons. Click on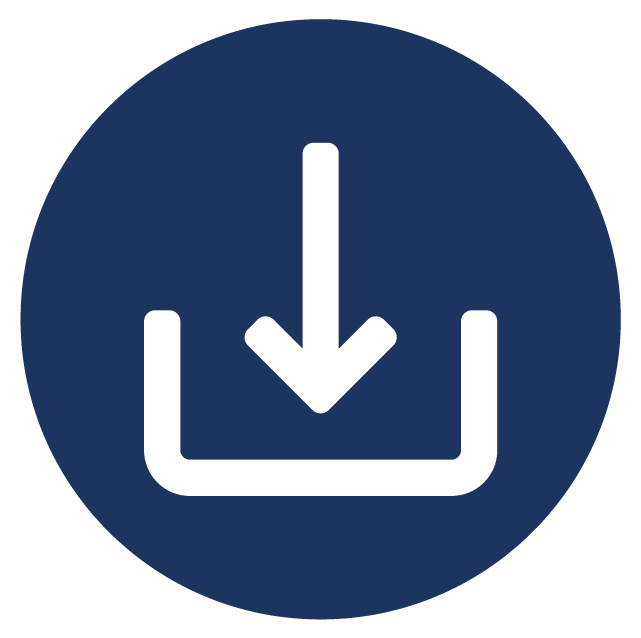 to open our folder with all graphics for use in parish print or digital resources.
---
Bishop's messages
Marriage preparation resources coming soon
Pastors, deacons, PLCs and marriage preparation facilitators will receive an email this week with information on how to access resources needed to implement effectively our Marriage Preparation Policy.
We invite each pastor and PLC to meet with everyone involved in marriage preparation in your parish. Together, review the policy, the process, and all the resources, starting with the Marriage Preparation Step by Step document.
Any exception to the Marriage Preparation Policy, including the six-to-12-month requirement, must be made by either myself, as the bishop, or the vicar general at the request of the local pastor — not the priest, deacon, or lay MPF preparing the couple for marriage.
For more information, please contact Deacon Enrique Castro at ecastro@diojeffcity.org. Our Engaged Encounter weekends and Pre-Cana conferences are postponed until 2022. Please refer to the Marriage Preparation Programs & Resources document for other options to fulfill the requirement for Component II.
---
Supporting Haiti
We offer our prayers and material support to the people of Haiti, as they struggle to recover from yet another deadly earthquake. Acknowledging we are moving toward a stewardship model as a diocese, I will not be asking for a special collection. Instead, the diocese has sent a sizable donation to the Church in Haiti on behalf of everyone. If anyone wishes to offer additional support, please give to Catholic Relief Services.
---
Sacrament of Confirmation
All parishes must complete a form by Aug. 31 (even if you plan to not have confirmation in 2022) regarding the celebration of confirmation. You may find all necessary information at diojeffcity.org/confirmation. Please submit a registration form regardless of whether you intend to celebrate the sacrament in 2022. Be sure to read the letters from the master of ceremonies and the director of religious education and youth ministry before completing the form.
---
Diocesan Directory orders
The new 2021-22 Directories will be distributed at the Priests Institute in October. Each parish and each school receives two free copies. In addition, each religious, priest, deacon, Parish Life Collaborator, principal, president and assistant principal will receive a free copy. If your parish, school or organization would like to order additional copies, please use this online order form. Deadline for orders is Aug. 31 and payment is required when you place the order.
---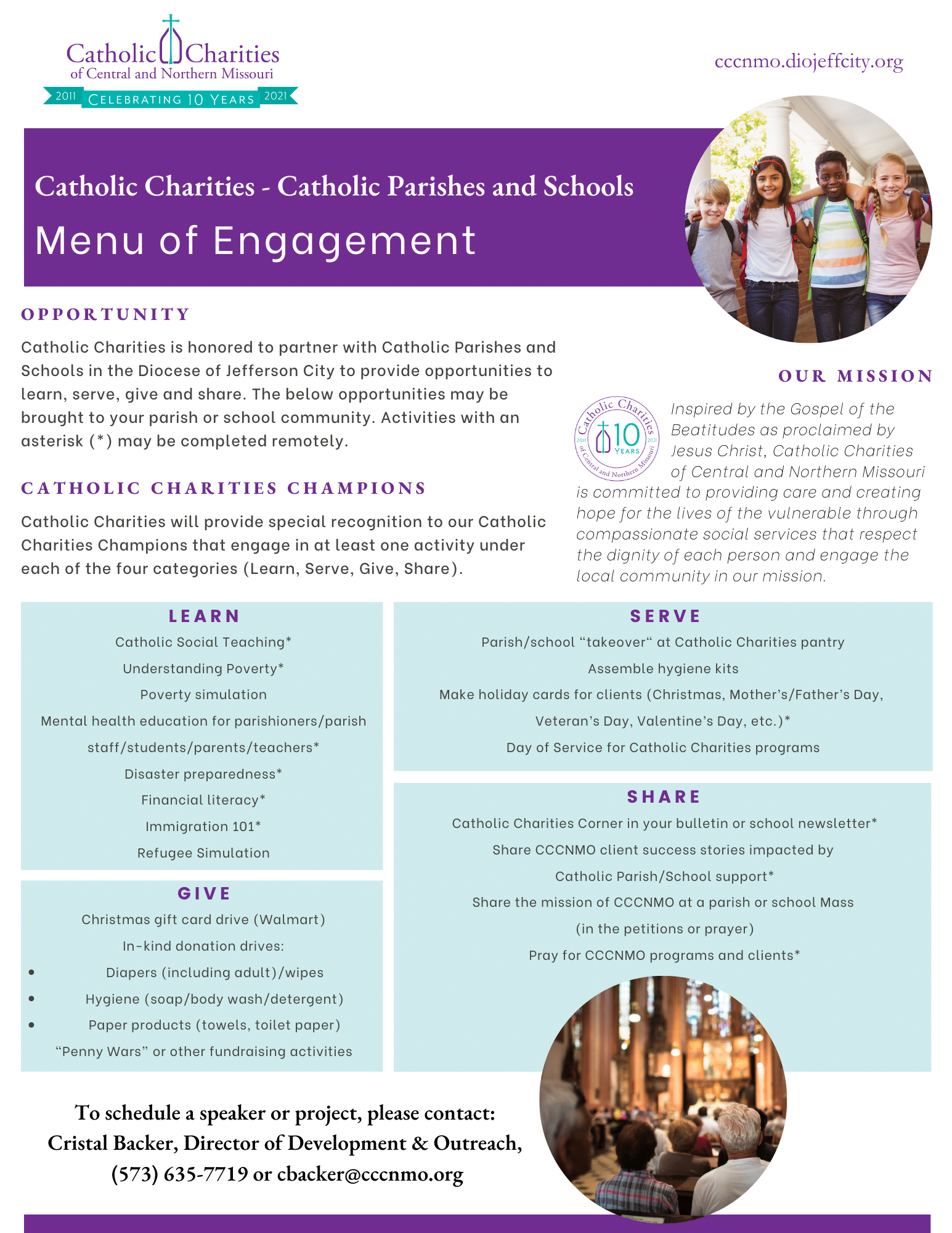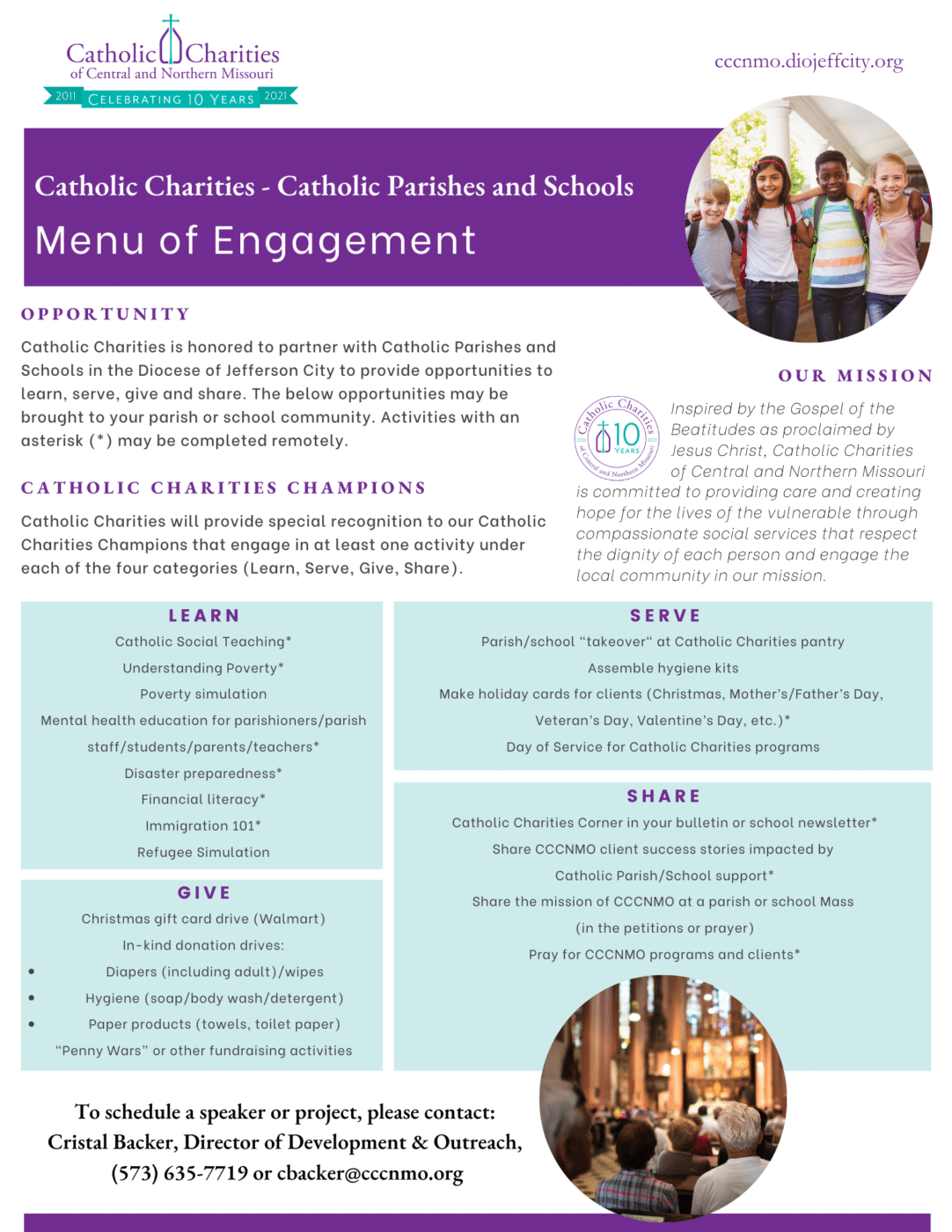 ---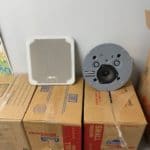 Bose speakers for sale
Our Lady of the Lake has 20 BOSE 120 flush mount speakers available along with grill covers. The asking price for all the speakers and grill coverings is $400 plus shipping ( $20 per speaker ). These speakers were previously installed at Our Lady of the Lake, Lake Ozark.

Speakers are may be picked up in Jefferson City or Lake of the Ozark.
For more information, please contact Steve at 417-402-5564 and leave a message.
---
Share in bulletins, emails, social media, and websites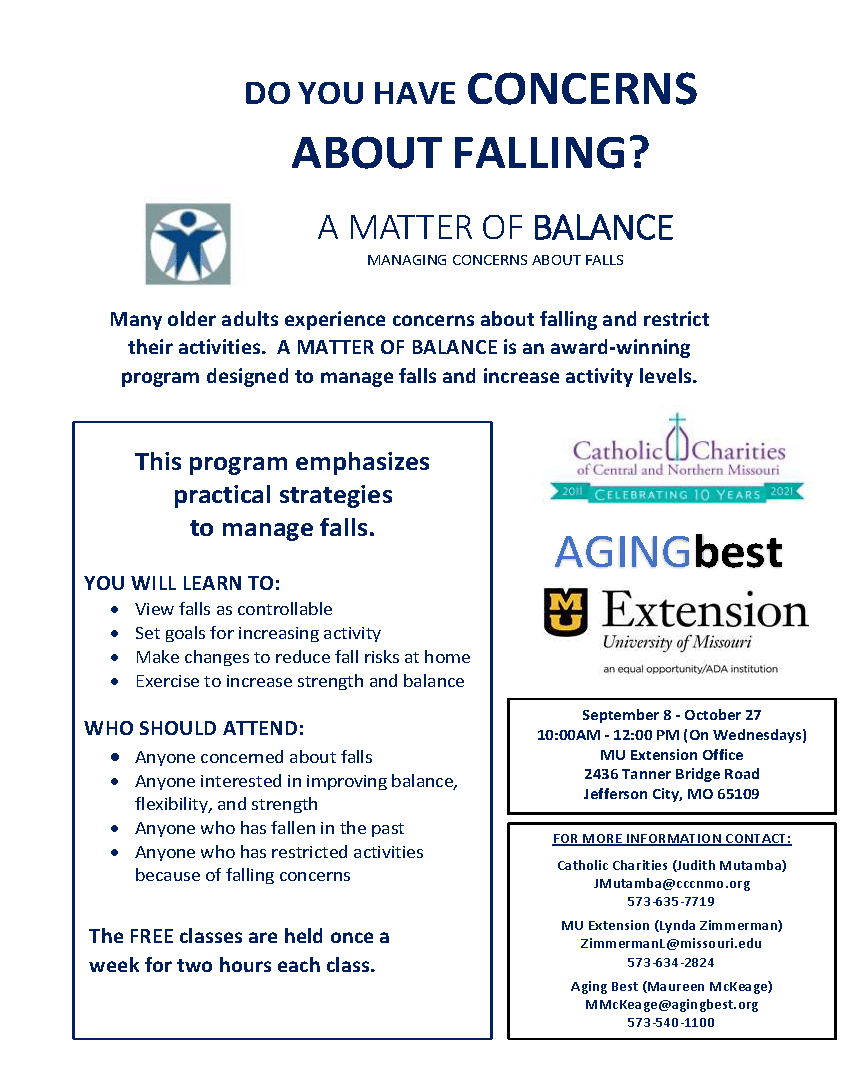 ---
---
Cursillo weekends coming soon!
Please note the fall men and women's Cursillo Weekends are quickly approaching. The men's weekend will be Sept 30-Oct 3 and the women's will be Nov 4-7. Both to be held in Moberly. Please get those applications in asap! For more information please see your parish contact, visit diojeffcity.org/cursillo or call Marcia Doll at 573-999-5066,
---
Bishop McKnight's prayer intention for the diocese

---
Seven Sisters
Are you thinking about perhaps starting a Seven Sisters group to pray for your pastor? Here are a few words from Father Dan Merz, pastor of St. Thomas More Newman Parish in Columbia: "The older I get the more aware I become of my need for prayer. The spiritual support provided by the Seven Sisters is certainly a mental and emotional encouragement, but I'm also relying on their prayers to help me grow in virtue and to be a good pastor, not just for some of my people, but for all of them." Please see SevenSistersApostolate.org or contact SevenSistersJeffCity@gmail.com for more information.
---
Employment opportunities
Our Catholic schools are hiring! Go to diojeffcity.org/employment-in-our-catholic-schools/ to learn more!
---

The Chancery Office of the Diocese of Jefferson City has an opening for a part-time Wellness Case Coordinator. The Wellness Case Coordinator serves as an advocate for priests and deacons within the Diocese of Jefferson City. This individual is responsible for educating priests and permanent deacons so that they can take care of their own health, and if needed, can act as an advocate and liaison between the priest/deacon and their medical provider(s).
This is a part-time, virtual position with some travel within the diocese. The ideal candidate will be a RN, LPN or Nurse Case Manager with a Missouri state nursing license, or a social worker with healthcare experience. Candidates are encouraged to send a letter of interest and resume to HRDir@diojeffcity.org.
---

The Missouri Catholic Conference (MCC) is seeking a communications director. MCC is the public policy agency of the Catholic Church in Missouri. The MCC is actively involved in all levels of government, especially state and federal issues. The MCC promotes the common good by advocating for public policy that upholds the sanctity and dignity of all human life. The MCC communications director oversees the conference's various methods of communications, including designing its publications: a weekly email newsletter, two printed publications (one quarterly, one bimonthly), and producing the podcast, MCC from the Capitol. He or she is also responsible for managing the MCC's social media accounts, website, writing and photography needs. This position is best suited for a creative thinker interested in promoting the mission of the MCC in an engaging, thoughtful manner. The ideal candidate is familiar with/or open to learning Facebook, Twitter, Adobe InDesign, Photoshop, Google Business Suite, and Audacity. Please contact mocatholic@mocatholic.org or communications@mocatholic.org with further inquiries.
---
St. Thomas More Newman Center Parish in Columbia is seeking a full-time receptionist/secretary. The ideal candidate will provide a welcoming and friendly face, work with varying populations including college students and families, and have excellent communication skills. They should also have a strong grasp of technology, including the ability to learn and manage the parish database. Compensation will be commensurate with experience and education and includes full benefits. The job requires performing general receptionist functions including greeting and referring visitors, receiving and transferring telephone calls, taking messages, handling Mass intentions, Columbarium sales, sorting and distributing mail and performing general clerical work such as ordering and maintaining office supplies. Duties include scheduling facilities, photocopying and duplicating materials, updating and handling of sacramental records, learn and manage the parish database, and most responsibilities related to parking lot permit sales. Benefits include: health insurance, matching retirement, vacation/sick leave, holiday pay, no nights/weekends. Typical schedule is M-F 8am-4:30pm with a half hour lunch break. Apply by sending resume to the pastor, Fr. Dan Merz, at frdan@comonewman.org.
---
The Diocese of Jefferson City is seeking an experienced Administrative Assistant to support the Director of Parish and Charitable Services. This position not only provides administrative support, but is closely aligned with direct ministry; therefore, the individual will need to have a good knowledge of the Catholic faith in order to be successful. In addition to excellent organizational and Microsoft office skills, the ideal candidate will need to be available for occasional evening and weekend work. We estimate this to be approximately 12 times a year. This is a full-time, year-round position. The Diocese of Jefferson City offers a comprehensive benefit package including paid holidays, paid vacation and sick days, group health, dental, and vision insurance, a flexible spending account and matching 403(b) retirement plan. Qualified candidates should apply on Indeed.com and complete the skills assessment.
---
St. Peter Catholic Church in Jefferson City is seeking an Organist/Director of Music and Liturgy. The primary functions of the Organist and Director of Music are to assure, direct and facilitate the continuous quality of the music ministry and to assist the Pastor in directing the liturgical functions at St. Peter Parish. For a detailed description please go to www.saintpeterjc.org/employment
---