Two longtime Catholic educators to lead Helias Catholic High School
John Knight, with 32 years' experience in Catholic education, to become president
Spencer Allen, principal of Cathedral school, tapped as principal of Helias
JEFFERSON CITY – Bishop W. Shawn McKnight and Dr. Erin Vader, Superintendent, announced today the appointment of John Knight as president and Spencer Allen as principal of Helias Catholic High School, effective July 1.
The two men will take the helm of the largest secondary school in the diocese's system. "Their experience, gifts and expertise will ensure that Helias Catholic has the right leadership to build on its tremendous legacy and fulfill its mission to build a community of saints and scholars for Christ," Bishop McKnight said.
John Knight, who was in formation with the Society of Jesus (Jesuits) at one time and with more than three decades of experience in Catholic education, has successfully served as president since 2007 in four religious and diocesan high schools in California, Michigan, New York, and Wisconsin. He holds a bachelor's degree in special education from the University of Toledo (Ohio), a master's in religious education from Loyola University in Chicago and a post graduate degree as an education specialist from Oakland University in Rochester, Michigan.
"I am blessed to be called to serve the Helias Catholic community as its next president," Knight said. "Helias Catholic's mission statement speaks to my soul: There is no greater calling than to accompany young people on their faith journey. I am very grateful to Bishop McKnight, Superintendent Vader, and all involved in the selection process for their prayers and support as I join the diocesan family."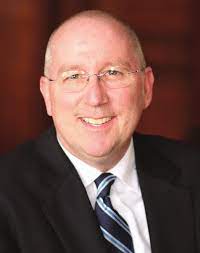 Spencer Allen has been principal of St. Joseph Cathedral School since 2007. He has served in various leadership positions in the diocese during that time, including as chair of the Diocesan School Advisory Council, as a member of self-study visitation teams, and as coordinator of numerous professional development sessions. He holds a bachelor's in education and advanced degrees, including an education specialist, in educational administration and leadership from Lincoln University.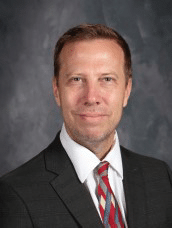 "It is a blessing and honor to enter this journey of partnership with our Helias Catholic parents," Allen said. "Together with the amazing staff, we have some exciting years ahead of us, cultivating God's gift of Catholic education and returning it to him by sending saints and scholars out to transform the world. As hard as it is to bring this chapter at St. Joseph Cathedral to a close, the momentum of positive energy remains strong among this dedicated team of educators and parents. With that peace of mind, I can look forward to pouring myself into the remarkable program at Helias Catholic."
"We will benefit from the proven records of both Mr. Knight and Mr. Allen as Helias continues to strengthen its standards of excellence and Catholic identity," Dr. Vader said. "I look forward to working with both of them."
Partners in Mission, a search firm which specializes in placement for Catholic organizations, worked with two committees in the selection process. The President Search Committee included members of the Helias board of directors – board chair Msgr. Robert Kurwicki, board vice-chair Mary Winter, Father Don Antweiler, Father Michael Penn, Craig Husting and Dr. Erin Vader, superintendent – and Jeremy Winegar, Helias Advisory Council representative; Cheryl Hertfelder, diocesan Human Resources director; Ron Vossen, Helias faculty representative and Dr. Daniel Everett, president of Fr. Augustine Tolton Regional Catholic High School.
Principal Search Committee members included Kim Radmacher and Mike Winter, Helias Advisory Council members; Mary Winter, Helias board of directors representative; Kathy Jarman, Helias faculty representative; Father Jeremy Secrist; Dr. Erin Vader, superintendent; Cheryl Hertfelder, diocesan Human Resources director; Gayle Trachsel, principal of St. Peter Interparish School and Heather Schrimpf, principal of Immaculate Conception School.
Helias Catholic High School, named after the Jesuit missionary Father Ferdinand Helias, opened in September 1956. Today more than 700 students benefit from its disciplined educational environment where Christ and His graces in each person are recognized, respected and fostered. The school is part of the Roman Catholic Diocese of Jefferson City, which includes 38 counties in northeastern and central Missouri and is led by Bishop McKnight.