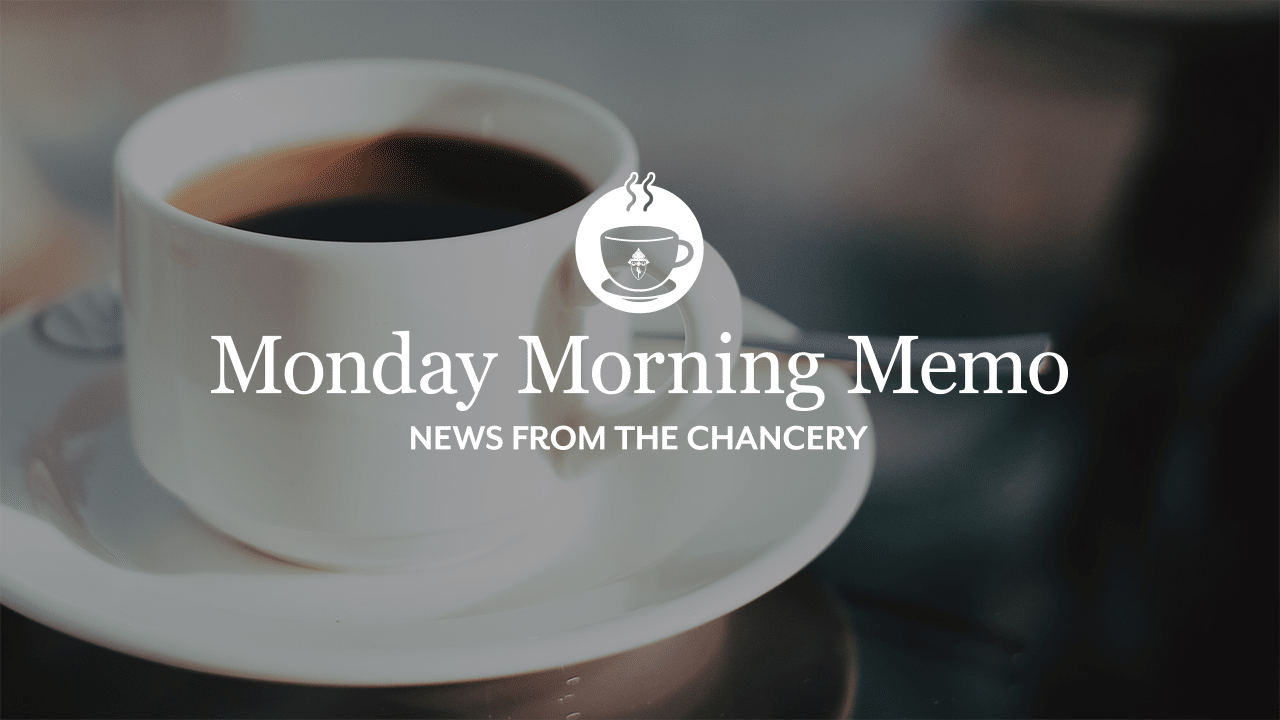 Links to more information are available by clicking on words highlighted in blue or the gold buttons.
Click on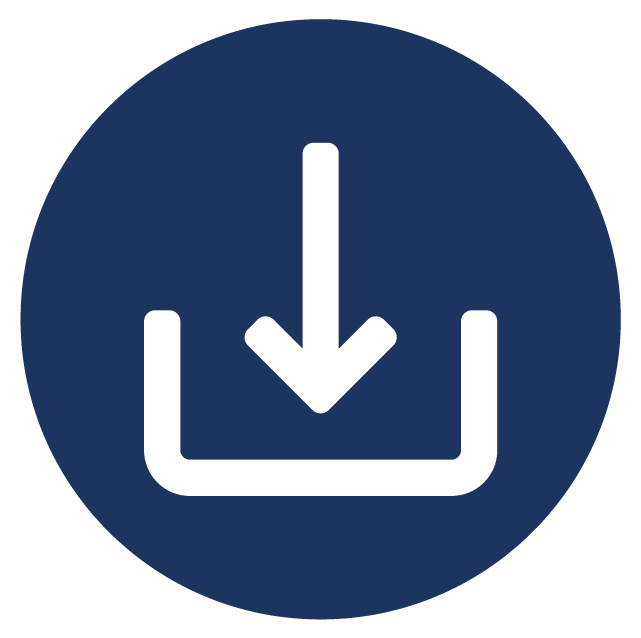 to open our folder with all graphics for use in parish print or digital resources.
---
Bishop's messages
On Friday I issued a decree lifting the general dispensation from the obligation to attend Mass on days of precept, and abrogating requirements, restrictions, and special allowances of previous decrees for the COVID-19 pandemic. The decree is on our website. All legitimate national, state or local health directives must be observed. As we continue to respond to the pandemic, parishes are asked to continue some public health safety measures and livestreaming for the good of the community. The wearing of facemasks is still encouraged, especially for those who have not been fully vaccinated. Please read the decree for all details.
To prepare those who have been making use of the general dispensation from attending Mass in person, pastors could consider using the following scripts at the beginning of livestreamed Masses, in parish bulletins and on social media, as deemed appropriate.
MORE "FORMAL"

As more people become vaccinated and the number of COVID-19 cases decline in our area, Bishop McKnight has removed the general dispensation from attending Mass in person, as of June 1. I am happy to invite all who have been away to join us to worship together, in person, and to receive the Body of Christ in Holy Communion, which nourishes our souls and heals us of our sins. That's why we are obliged to participate in the Sunday liturgy each week. Of course, if you are ill, are traveling, or otherwise dispensed from our obligation to participate in the Mass, please continue to join us, via our livestreaming Mass(es). [Announce schedule}. Otherwise, we look forward to seeing you in person at Mass!

"SOCIAL MEDIA FRIENDLY"

WE MISS YOU! As more people become vaccinated and the number of COVID-19 cases decline in our area, Bishop McKnight has removed the general dispensation from attending Mass in person, as of June 1. Please join us to worship together, in person, and to receive the Body of Christ in Holy Communion, which nourishes our souls and heals us of our sins. We are indeed #BetterTogether! Of course, if you are ill, are traveling, or otherwise dispensed from our obligation to participate in the Mass, please continue to join us via our livestreaming Mass(es). [Announce schedule}. Hope to see you soon!
---
Please consider promoting the Catholic Rural Life Novena to St. Isidore, patron saint of farmers, using the suggested bulletin and pulpit announcement and graphic as follows:
Every year hundreds of people join together for a very special novena to St. Isidore, patron saint of farmers and Catholic Rural Life. Given the essential nature of farmers, farmworkers, and all who are involved in food production and distribution, we are again hosting the novena virtually this year! The novena will begin on Friday, May 7, and conclude on Saturday, May 15, the Feast of St. Isidore. Each day a bishop will lead us through the novena, lifting up all the intentions of rural communities throughout our country. Bishop McKnight will be leading the novena on May 10! For more information and to see the schedule go to: https://catholicrurallife.org/virtualnovena/
---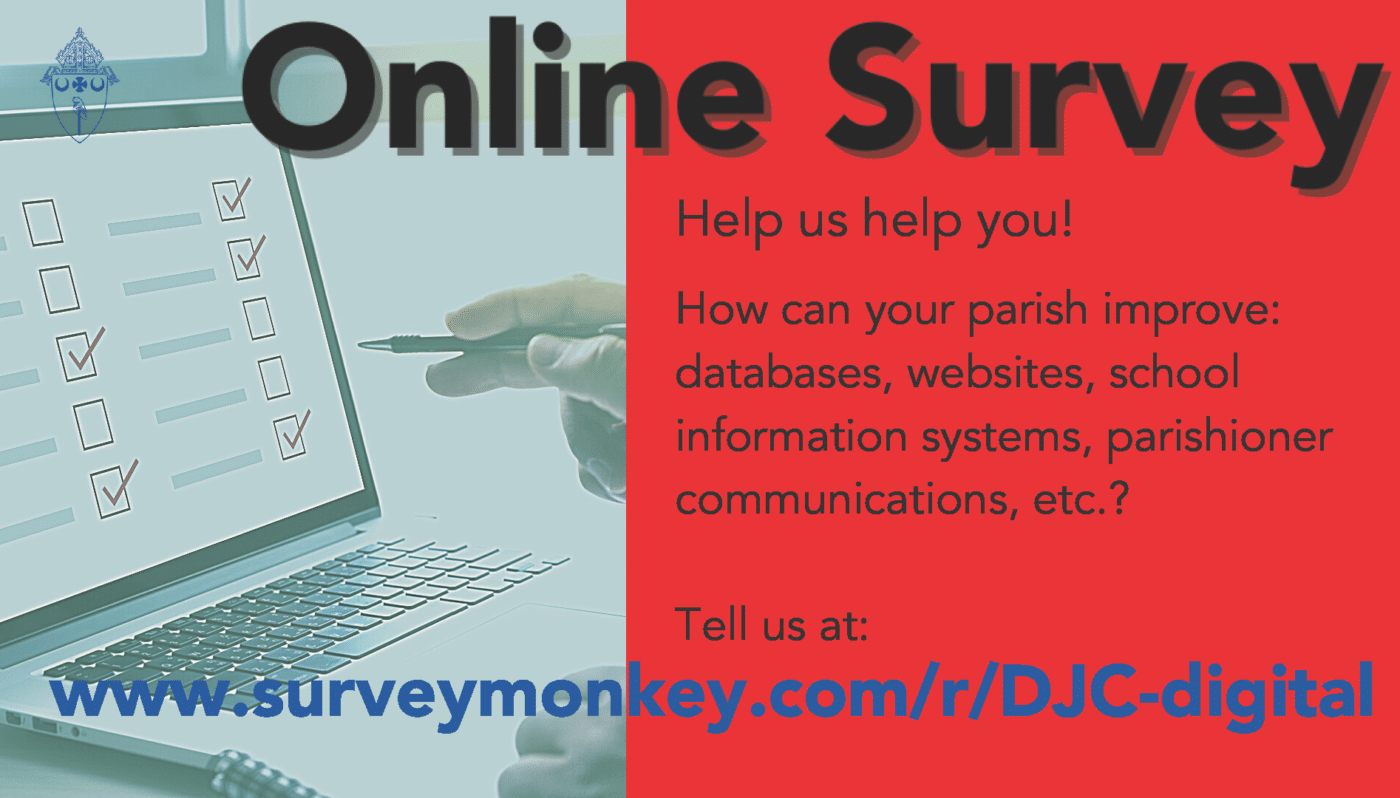 ---

Please click here to download this month's Safety Talk, which focuses on safety in the workplace, especially our schools, at the end of the school year.
---
---
OCP grants for liturgical or musical needs
Applications for the OCP Parish Grants Program are being accepted through May 30. All applicants are required to fill out an online application at ocp.org/parish-grants, providing information about their parish, including demogrpahics, pastoral ministries and intentions for the grant. The OCP Parish Grants Program is open to all Catholic parishes and campus ministry programs, who have not received an OCP grant the previosu year. Grants are to be used for liturgical or musical purposes.
---
Timely submissions of exempt and hourly employees
The Human Resources Office currently provides payroll processing service for a number of parishes and they are more than happy to provide this service for others for a small fee. To follow good business practices and comply with employment laws, participating parishes must submit their payroll hours to Karen Burton, Payroll Specialist, on or before 10 a.m. on payroll Tuesdays. This will allow sufficient time for Karen to enter the data, double-check the pre-post journal and process before the deadline of close of business on Tuesday.
In the past, we have estimated hours for parishes who did not submit timesheets within the required time frame and made adjustments on the next pay period. This is not sound business practice and underpaying employees could potentially lead to fines for the parish. Our goal is to not only provide excellent ministry but also adhere to professional business practices; therefore, individual parishes who do not submit hours, including hours for exempt employees such as pastors within the stated deadline, will not have their payroll processed in a timely manner. Out of sequence payrolls result in extra costs and manual work which will be passed on to the parish.
---
Antiphon books
Many members of the clergy have received a copy of the antiphon books at the Chrism Mass. For those who have not received their books, they will be available at the Chancery beginning Monday, May 3. Priests who need to obtain the antiphon books are encouraged to call the Chancery (573-635-9127) and let Valerie Jannetti, receptionist, know how many you need. Please let her know your name, and the parish/parishes or missions you represent, and she will have them ready for you to be picked up.
To order more books directly from the publishers, as follows:
English Proper Chants – Melody Edition (Liturgical Press, 1-800-858-5450), $24.95
English Proper Chants – Accompaniment Edition (Liturgical Press, 1-800-858-5450 ), $39.95
Let Us All Rejoice (Oregon Catholic Press, 1-800-LITURGY), $28.00
Please note that there is a discount after ordering a certain number of copies of English Proper Chants – Melody Edition and the Let Us All Rejoice collection. All choir members and cantors should be singing from a book since copies are not to be used. If you have any further questions or need assistance with these materials, please contact Steve Jannetti, Director of Liturgical Music at Our Lady of the Lake Catholic Church in Lake Ozark. Cell number: (417)-402-5564
---
Let's welcome our candidates and catechumens
It's getting to be time for The Catholic Missourian to publish the annual "Welcome" list of candidates and catechumens who came into the Church at the Easter Vigil. If you have not already done so, please send the names of your newly initiated Catholics to editor@diojeffcity.org so we can include them. Please type "RCIA Welcome" in the subject line.
This diocesan recognition is an important part of the initiation process. It means a lot to your new parishioners to have their names included. As always, we will continue to publish the names of additional neophytes under "Welcome" on the People page of future issues, whenever we receive those names.
---
---
Share in bulletins, emails, social media, and websites
Due to technical upgrades on our website, we are changing how we make graphics available for use in print or digital. You can use this handy icon to download all graphics. It will be available in each issue of the Monday Morning Memo, but "frequent users" may wish to bookmark the location: bit.ly/DJC-graphics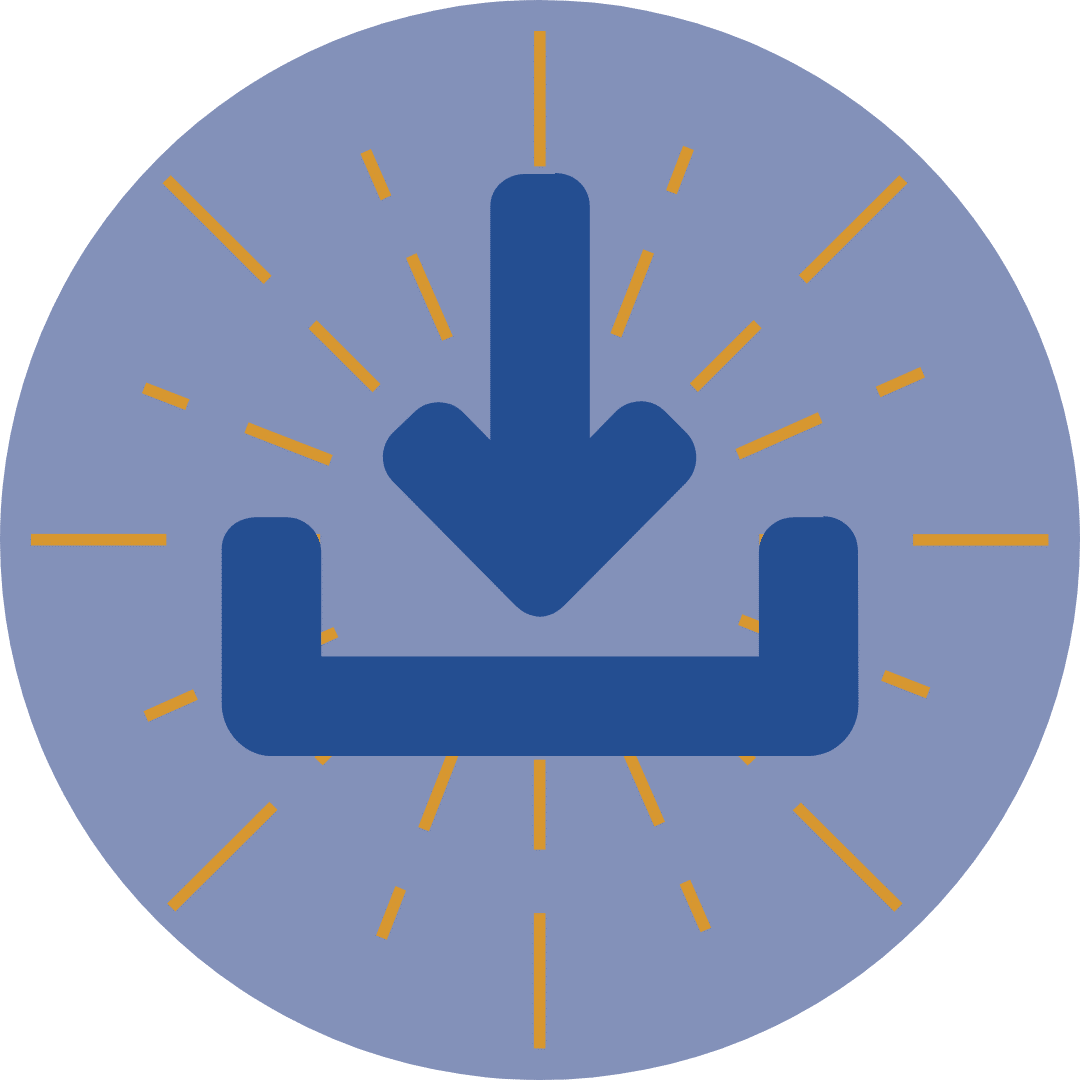 ---
---
Special collection for communications and CUA
The combined collection for the Catholic Communication Campaign and The Catholic University of America is May 23. Please consider using a letter from Bishop McKnight to promote this appeal. You can find the letter in English and Spanish, in pdf and MSWord formats, by clicking on the "DOWNLOAD GRAPHIC" below.
---
Catholic Charities Celebrates 10-Year Anniversary
On May 17, join Catholic Charities of Central and Northern Missouri in its anniversary celebration for 10 years of "Providing Care…Creating Hope" to residents in need in the 38-county region of the Diocese of Jefferson City. Catholic Charities, Jefferson City – Main Street office will host its event from 1-2 pm. Please use the Cathedral of St. Joseph lot next door for parking. Catholic Charities, Columbia office will host its event from 4-5 pm. Please use Our Lady of Lourdes Catholic Church lot across the street for parking. RSVP to Cristal Backer at cbacker@cccnmo.org.
---
Volunteer Mentors Needed by Catholic Charities for Refugee Youth and Young Adults
VOLUNTERS NEEDED: Mentors for refugee youth and young adults will meet weekly with their mentee (aged 15-24) during the ten weeks of summer between July-September, exact start date to be determined. Mentors will provide friendship and support to the mentee, doing activities of their choosing together, for example: visiting local parks, walking on trails, bike riding, visiting the library, and providing tutoring. Interested? Contact Amber Kemp at akemp@cccnmo.org or (573) 540-1122.
---
Catholic Charities COVID-19 Vaccination Clinic for Refugees and Immigrants in Our Community
Catholic Charities Refugee Services is hosting a vaccination clinic on Tuesday, May 18 from 1:30-5:30 PM for our local refugee and immigrant families in partnership with Columbia/Boone County Public Health & Human Services. We will have translators on site and provide translated materials. To register and request transportation you may contact Lori Stoll at lstoll@cccnmo.org or (573) 540-1125.
---
Catholic Charites World Refugee Day Sponsorships Available
Catholic Charities will host World Refugee Day 2021 on Saturday, June 19, 5 – 8 PM in Columbia MO. This event honors the strength, courage and perseverance of millions of refugees worldwide forced to flee their homes under threat of persecution, conflict and violence, while celebrating with refugee and immigrant families within our community by way of this resource fair and festive event. Sponsorships begin at $100. For recognition you may give online at ccnmo.diojeffcity.org/give, choose "Refugee Resettlement" and type comment, "WRD". Or you may make your check payable to "Catholic Charities," memo "WRD." Please send to: PO Box 104626, Jefferson City, MO 65110. Do you have goods or services you would like to share? Let's chat! Contact Diana Twombly at dtwombly@cccnmo.org or (573) 540-1123. Some examples: food, raffle prizes, gift cards, music, or activities.
---
---
ATTENTION INTROVERTS! Are you seeking a vital ministry within the Church that requires no meetings (not even zoom!), no phone calls, no emails filling up your inbox? Seven Sisters Apostolate supports pastors with a Holy Hour in prayer each day. Each Sister has a designated day, so the whole week is covered and the pastor is supported in prayer every single day. We remain anonymous except to each other, and while a Holy Hour in church before the Blessed Sacrament is ideal, there is lots of flexibility for those whose lives can't accommodate that. For more information, please contact SevenSistersJeffCity@gmail.com
---
---
Employment opportunities

Catholic Charities of Central and Northern Missouri is hiring now! For information, please visit cccnmo.diojeffcity.org/about-us/careers.

St. Peter Catholic Church in Jefferson City is seeking an Organist/Director of Music and Liturgy. The primary functions of the Organist and Director of Music are to assure, direct and facilitate the continuous quality of the music ministry and to assist the Pastor in directing the liturgical functions at St. Peter Parish. For a detailed description please go to www.saintpeterjc.org/employment
---
The Diocese of Jefferson City is seeking an Associate Director of Stewardship, to support the Stewardship Office through comprehensive communications and development programs for the Diocese of Jefferson City, ensuring an integrated development strategy involving all entities of the diocese. Through personal contact, print and non-print media and technology, the associate director, under the supervision of the stewardship director, is instrumental in assisting the bishop in his mission to teach and spread the Good News of Jesus Christ. The primary focus of this position is to assist the Director of Stewardship in moving the diocese to a tithing model. In order to be successful, the candidate must be a practicing Catholic with excellent communication skills. He/she will be an inspiring leader and will facilitate discussions that lead to an increased knowledge and understanding of the activities and roles of the diocesan and parish organizations. Qualified candidates should send letter of interest and resume to HRDir@diojeffcity.org.
---
St. Thomas More Newman Center Parish in Columbia is seeking a Director of Pastoral Counseling to serve the college students who attend the University of Missouri-Columbia, Stephens College, and Columbia College and 700 households in our parish. The Director of Pastoral Counseling tends to the spiritual, mental, and emotional health of all parishioners (both students and residents). The Director is responsible for coordinating spiritual direction and providing counseling for students and residents. This position also coordinates faith formation for resident parishioners and pastoral care for the homebound. More information can be found at www.comonewman.org/job-openings.
---
Our Catholic schools are hiring! Go to diojeffcity.org/employment-in-our-catholic-schools/ to learn more!
---
Helias Catholic High School in Jefferson City, a four-year co-educational diocesan high school serving more than 750 students, is seeking a dynamic, mission-driven leader to become its next principal. The ideal candidate is a practicing Catholic who is a proficient and organized administrator with strong skills in faculty development, evaluation and management; a minimum five years teaching experience and two years administrative experience; master's degree in Educational Administration; Missouri Administrator Certification; and Catechetical Certification. Candidate is expected to assume the responsibilities of the position in July 2021. To apply, visit diojeffcity.org/employment-opportunities-in-our-catholic-schools.
---
Helias High School is also seeking a president. More information is available online.
---
Opportunity for experienced, self-motivated, dependable, and hardworking administrative assistant is available within the Chancery office. This is a great fit for someone who enjoys variety within their work day, creative thinking, and problem solving. Organization, team mindset and attention to detail is a must. Candidates are encouraged to apply through indeed.com and complete Word and Excel assessments.