Adopting a new Coat of Arms for the Diocese of Jefferson City
Whereas the present coat of arms of the Diocese of Jefferson City has caused concern among some of the faithful regarding the use of certain secular symbols on it, namely the Phrygian cap and the liberty pole; and
Whereas there exists among the clergy and faithful a desire for more explicit Christian symbolism in the diocesan coat of arms; and
Whereas after having received the unanimous recommendations of the Diocesan Pastoral Council on 30 January 2021 and the Presbyteral Council on 9 February 2021 to adopt a new coat of arms as proposed to them;

I hereby DECREE as Diocesan Bishop that the following coat of arms with its description shall become the official and exclusive coat of arms of the Diocese of Jefferson City, effective 1 July 2021: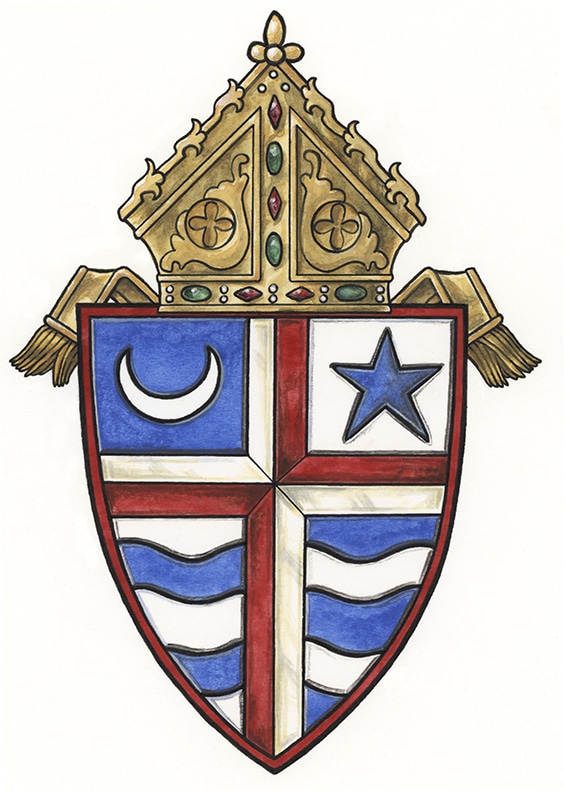 Quarterly, Azure and Argent; overall a Latin cross divided per quarter Argent and Gules; in chief to dexter a crescent Argent and to sinister a mullet Azure; in base two barrulets wavy Counterchanged.
All things to the contrary notwithstanding.
Given at the Chancery in Jefferson City, Missouri, on the 19th of March, the Solemnity of St. Joseph and in the Year of St. Joseph, 2021.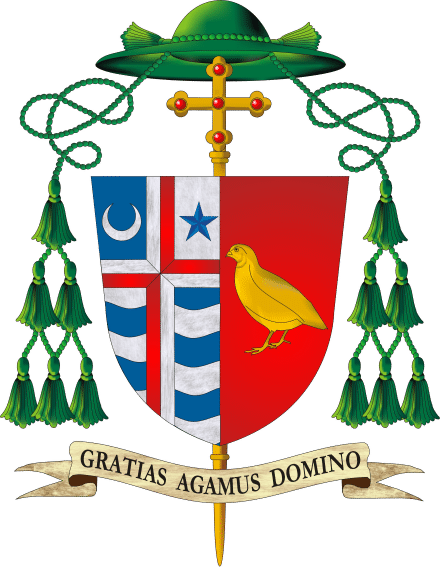 Official appointment
Msgr. Marion Makarewicz as dean of the North Deanery, effective June 7, 2022.