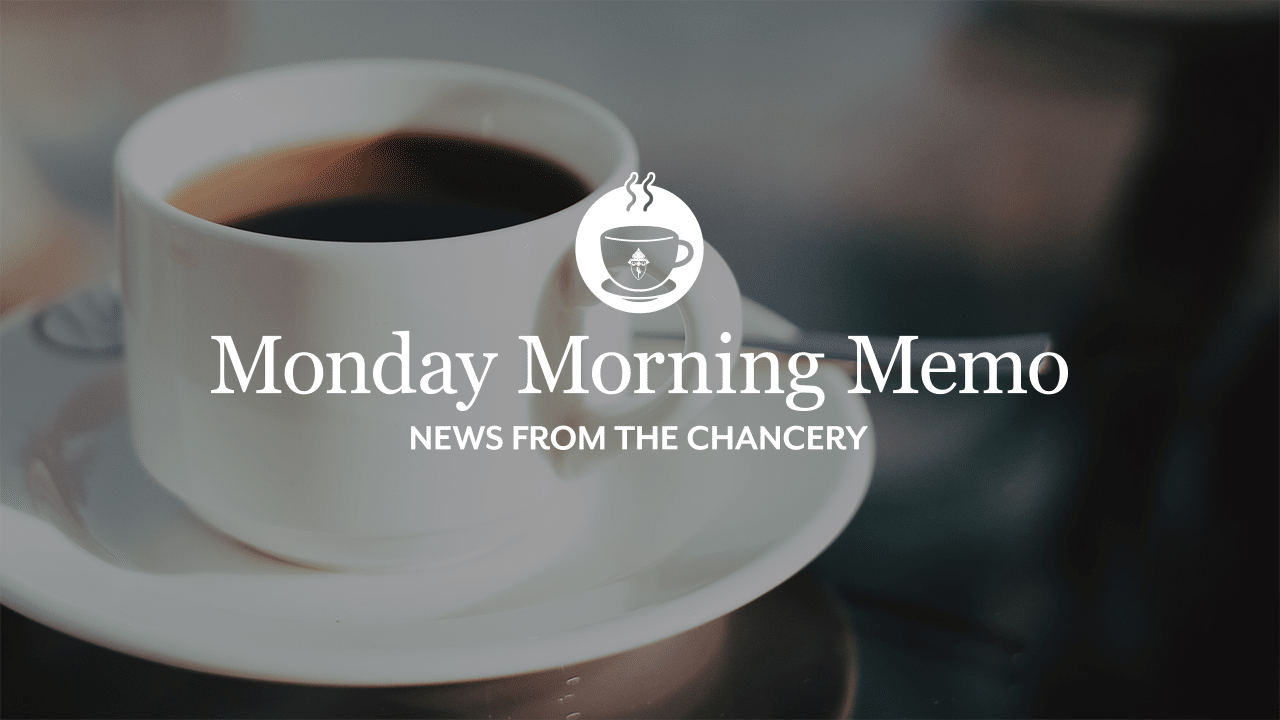 Links to more information are available by clicking on words highlighted in blue.
---
Bishop's messages

Official appointments
Please see this link for official appointments made this week and on Nov. 19.
---
Chancery closings for the holidays
The Chancery will be closed Dec. 24-25, Dec. 31, Jan. 1 and Jan. 18. This is a revision from previously announced schedules. As a reminder, we are restricting visits from external partners, customers, parish priests, school personnel, candidates and any other guests in the Chancery offices. In person meetings are to be cancelled and scheduled virtually if possible. Chancery staff are to refrain from visiting parish offices and schools in person. All business trips are cancelled.
---
Music licensing requirements
Parishes using the OneLicense group agreement are reminded they are required to report all music usage, both on the Internet and in print, each week. Reporting is easy via their online tools and ensures composers and artists are compensated for their music. For more information, view ONE License's tutorial videos on reporting.
Please also ensure you provide credit with each use of the music, whether in print or online. You can follow this fomat:
Words: John Doe, © 1988 ABC Music Co.; Music: Jane Doe, © 1990 XYZ Publications. Reprinted with permission under ONE LICENSE #A-xxxxxxx. All rights reserved.
---
---
Promote your event!
Let us help promote your parish, school, organization or diocesan event. If you would like your event to be publicized in The Catholic Missourian and on the diocesan website calendar of events, please remember to submit an event listing request form. This form will also provide an opportunity for you to place a paid advertisement in the printed edition of The Catholic Missourian.
---
Share in bulletins, emails, social media, and websites
April is Child Abuse Prevention Month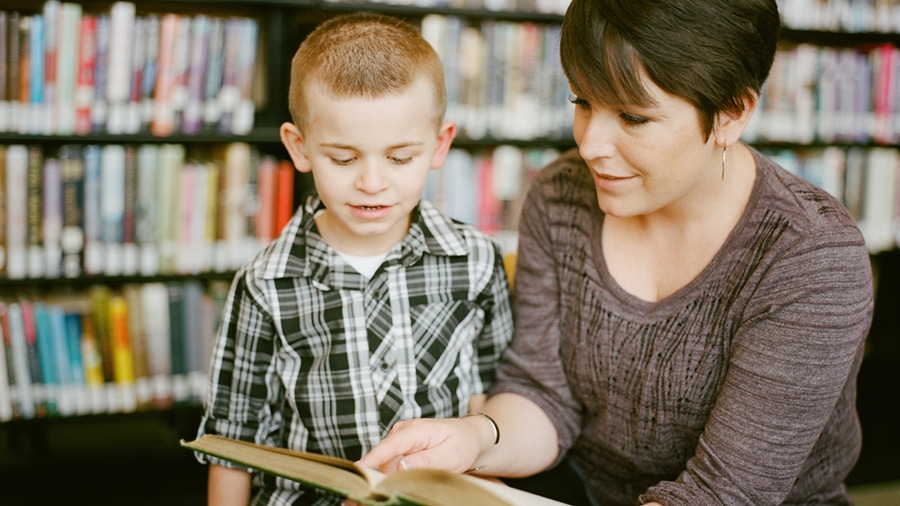 With our new safe environment policies effective Nov. 1, we have developed 12 graphics and a flyer of public service announcements parishes can use in bulletins, mailings and social media to explain the new policies. There is also a tutorial to help people understand how to register in the program. The new policies include new categories for volunteers and training for everyone is emphasized. It is important we provide information to parishioners so they can be engaged in keeping our children safe.
You will find all of these resources at diojeffcity.org/safe-environment. Also the direct links for the graphics are: one column bulletin | two column bulletin | social media. You are encouraged to rotate these, using a new one each month. Please contact Connie Schepers if you have questions or need other resources.
---
Nutrition counseling in Jefferson City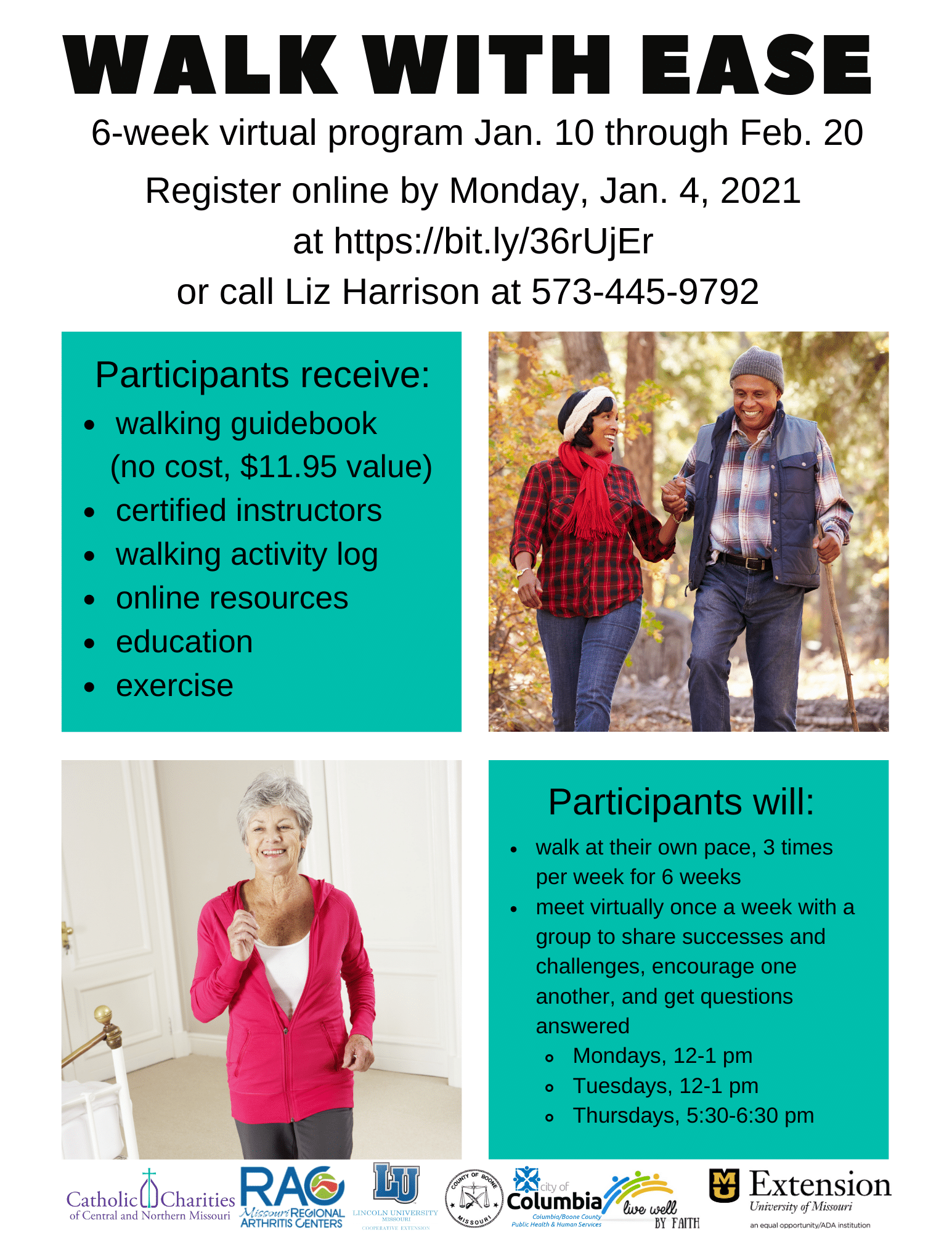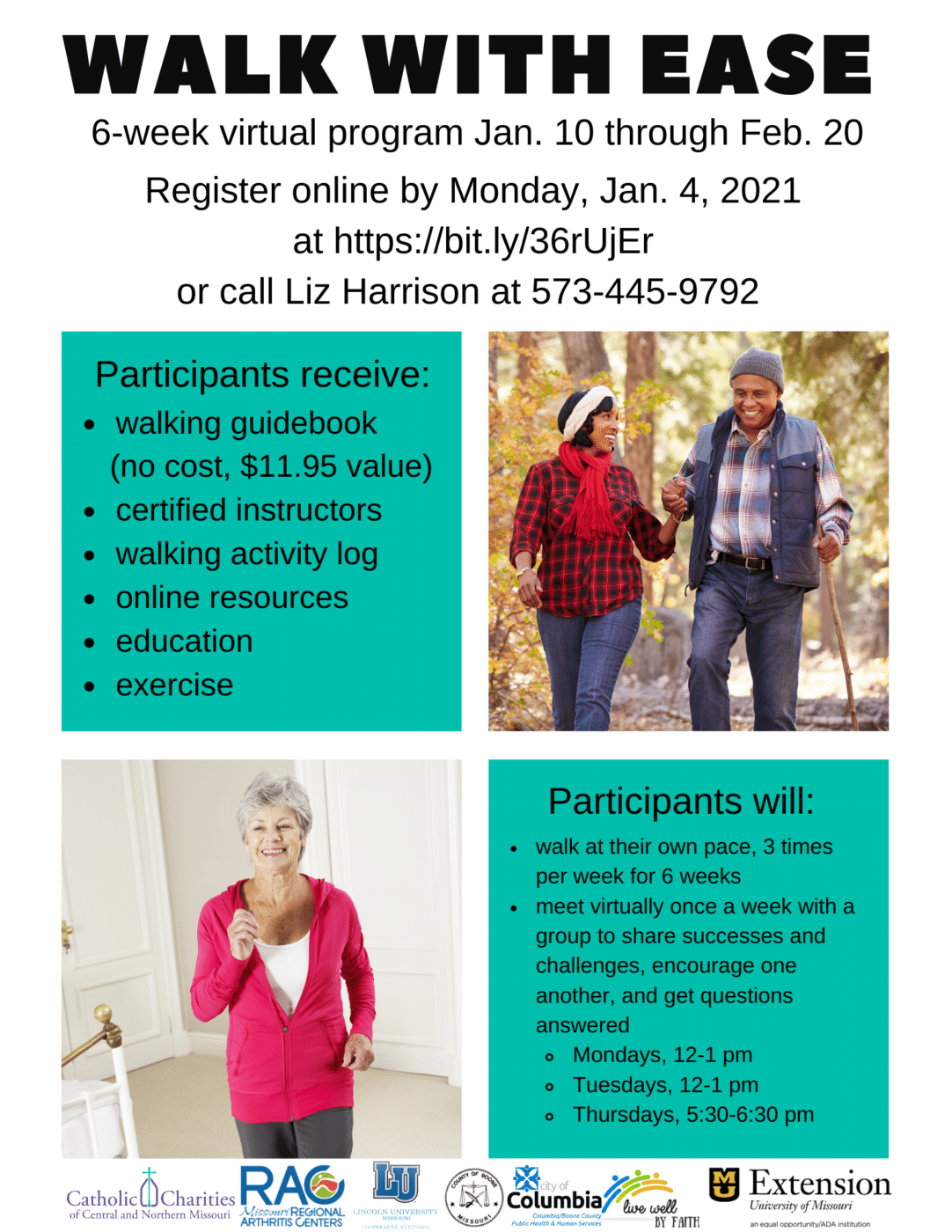 Catholic Charities of Central and Northern Missouri (CCCNMO) invites you to register for WALK WITH EASE, a six-week virtual program (Jan. 10 – Feb. 4) designed for arthritis sufferers, but all are welcome! Register by Jan. 4 at https://bit.ly/36rUjEr or call Liz Harrison at (573) 445-9792.
---
---
This year the Missouri Catholic Conference canceled its in-person Annual Assembly due to COVID-19. As an alternative, they are offering a podcast series, MCC from the Capitol. MCC executive director Deacon Tyler McClay hosts six great episodes focused on issues of interest and concern to Catholics. You can find the podcasts on their website and Spotify. Below is a description of one of the episodes, addressing Catholic education.
Preserving Catholic education
Our parish schools play a critical role in helping to form our Catholic young people. Yet, challenges abound for parents seeking to provide a Catholic education for their children, especially when teaching and learning must be done remotely. Join Dr. Erin Vader, Superintendent for Catholic schools in the diocese of Jefferson City, and Nicolette Gibson, Executive Director for the Missouri Council of American Private Education as they discuss the challenges faced this past year for educators and parents alike.
Employment opportunities
The Diocese of Jefferson City is seeking a bi-lingual Director of Religious Education and Youth/Young Adult Ministry administer the curriculum approval process within the Diocese of Jefferson City for parish based religious education. He/she will provide direct support for and development of parish-based young adult leaders and youth ministers in the outreach, evangelization, faith formation and pastoral care of their youth. For more information, visit diojeffcity.org/employment.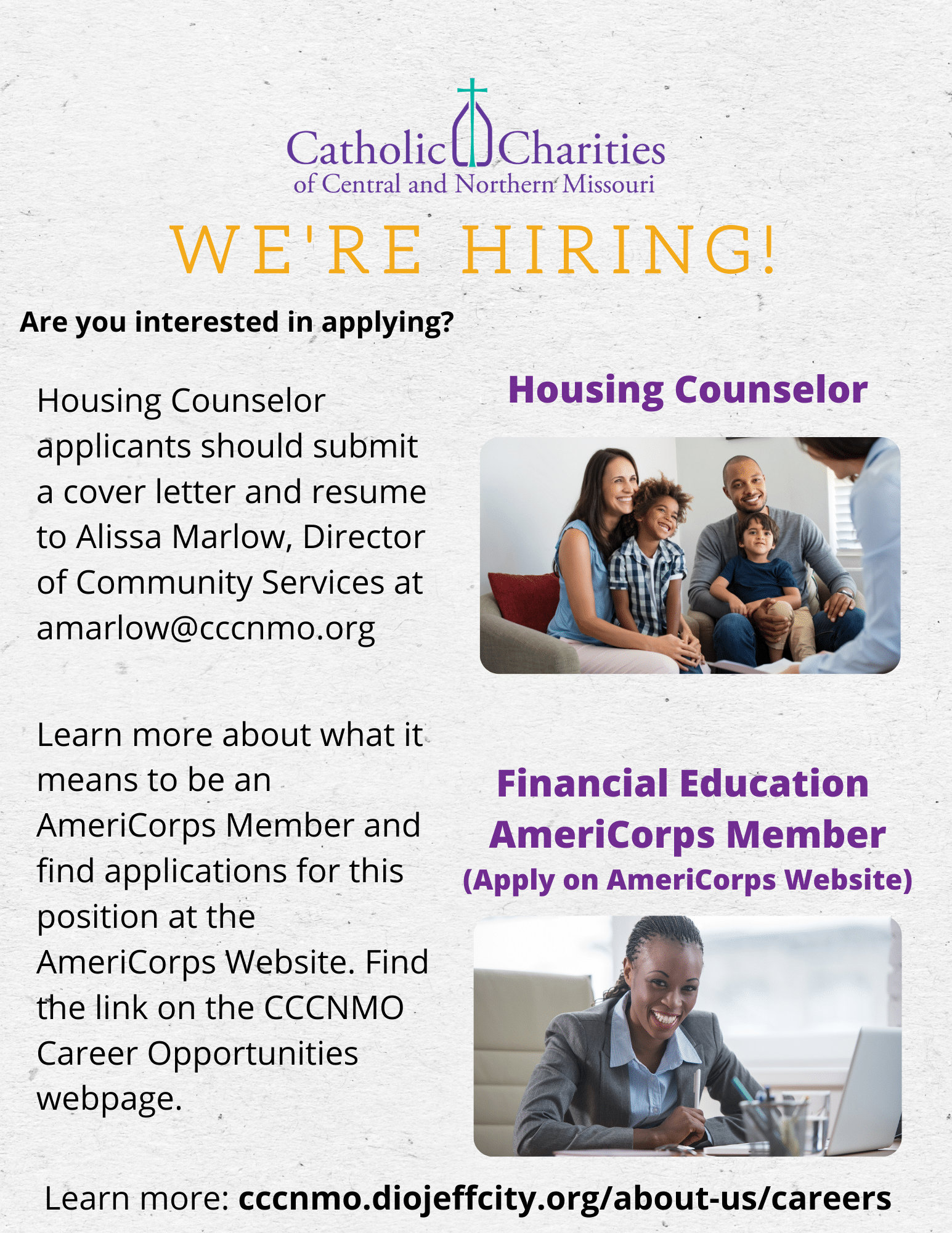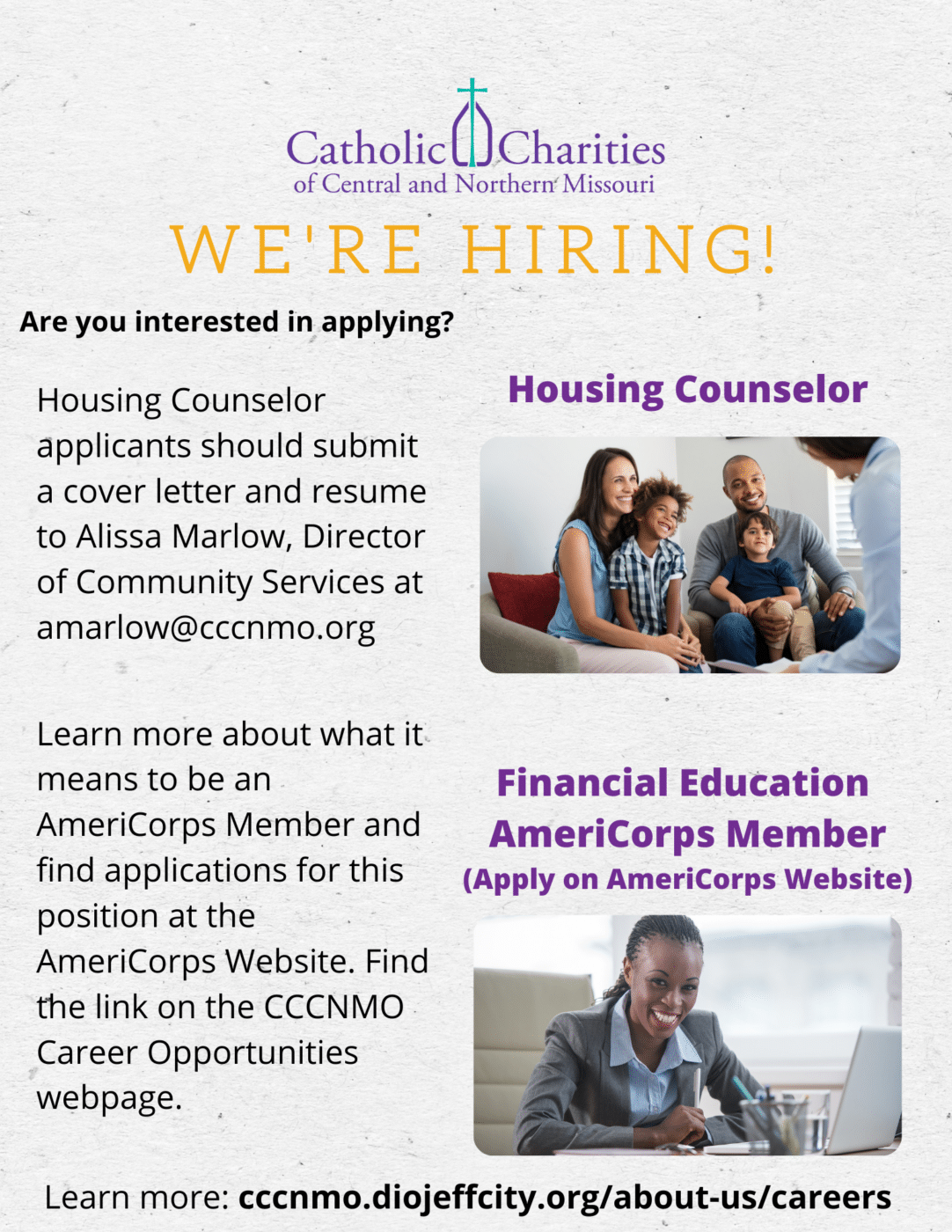 Catholic Charities of Central and Northern Missouri has the following career opportunities available: Housing Counselor and Financial Education AmeriCorps Member. Job descriptions and application details can be found at cccnmo.diojeffcity.org/about-us/careers/
Two administrative assistant positions are available at the Chancery and there are several openings in our Catholic schools. Please promote these openings.
---