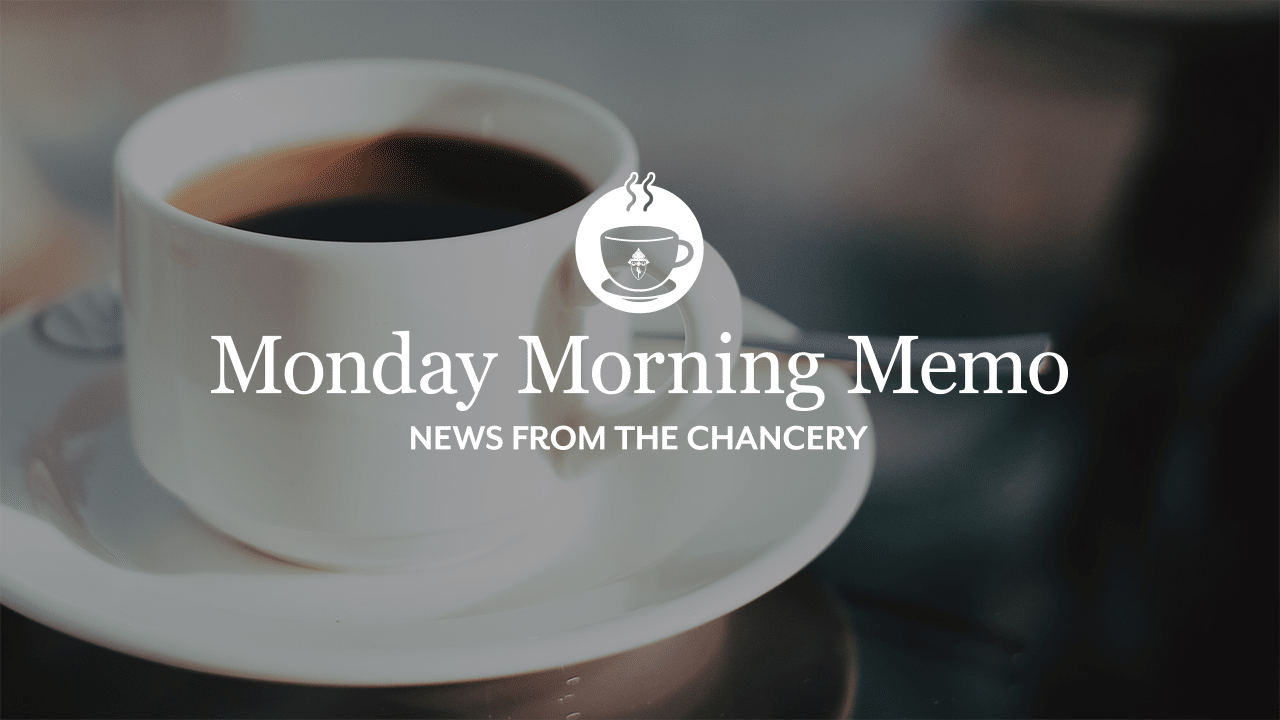 ---
Bishop's messages
Discerning a path forward
This week Catholics in 29 of our parishes will begin a discernment process regarding how the Church will be structured in their area. You can find more information about the process on our website. If you are a member of one of these parishes and are 18 years or older, please be sure to complete the survey! If you don't receive an email or a postcard with the survey link, please contact us at communication@diojeffcity.org.
---
---
Official decree
I have provided a decree with updated instructions for parishes which extends important safety measures to help protect people from infection and slow the spread of the coronavirus, through Nov. 27, 2020.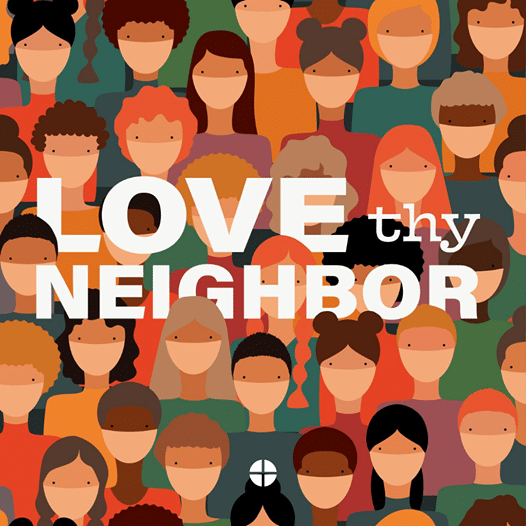 Abiding by the Centers for Disease Control and Prevention recommendations, the use of face masks upon entering the church, during the celebration of Mass except when in place in the pew, during the Communion procession, and upon leaving the church is required. If social distancing cannot be maintained in the pew, then the wearing of face masks is obligatory even in the pew.

I have extended until Nov. 27, 2020 a dispensation from the obligation to attend Mass on Sunday or a holy day for all the faithful of the diocese and all who are present within the diocese's territorial boundaries. However, they are given further guidance on participating in a Mass being livestreamed or reciting specific prayers.
Among other updated guidelines, parishes are highly encouraged to livestream Masses for Sundays and holy days of obligation indefinitely. Please read the new decree carefully.
I recognize these standards cause additional pressures for some of our parishes, but I am promulgating them for the health and safety of all, including our priests, many of whom are in high risk categories. We have resources on our website such as signage, suggested pulpit announcements, and guidance for congregational singing and livestreaming. Please contact us at the Chancery if you need assistance in any way in following the decree or your local health department's recommendations.
Marriage preparation during a pandemic
---
Toward a Kerygmatic Catechesis session recording available
Our 2020 clergy in-service, Toward a Kerygmatic Catechesis, with Dr. Bill Keimig, assistant director of the Catechetical Institute at Franciscan University, was recorded and is available online. To learn more about the Franciscan at Home online formation platform visit our landing page. Your parish has access to Franciscan at Home right now for free. Contact John DeLaporte at jdelaporte@diojeffcity.org to learn how you can implement FAH to start forming and mentoring your catechetical ministers.
---
Make sure that you have everything you need to celebrate and commission your catechists on Catechetical Sunday, ! Purchase your resources in English and Spanish from the USCCB.
---
Totus Tuus at Home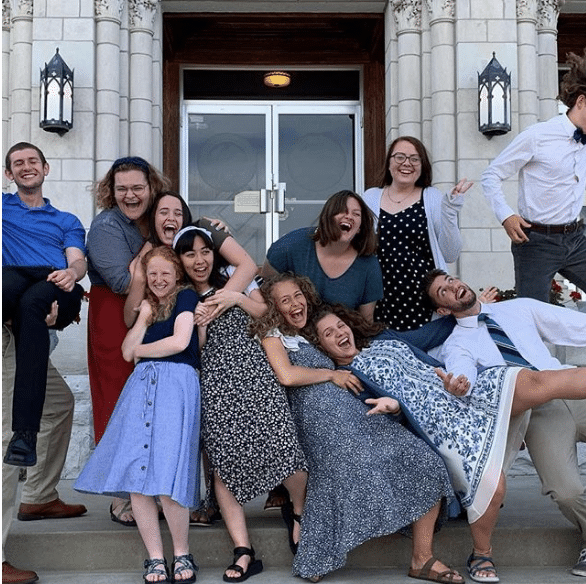 Introducing Totus Tuus at Home, a fun, prayerful, and catechetical resource for your parish kids and families. Taking inspiration from the 2020 curriculum, Totus Tuus at Home offers an array of child-friendly videos exploring the 10 Commandments and the Glorious Mysteries of the Rosary. The videos were created, filmed, edited, and produced by our 2020 missionary team. We hope these videos might be a resource to your parish families seeking some solid faith-formation for their kids at home. And for those kids that may have missed out on Totus Tuus this year, we pray this will bring a little bit of the Totus Tuus spirit into their lives in a fun and socially-distanced way! Totus Tuus Maria!
---
Order envelopes and posters for Catholic Stewardship Appeal 2021
The Catholic Stewardship Appeal will kick off in October. In preparation for this annual event, we are requesting parishes notify the Development Office with the quantities needed of in-pew English and Spanish envelopes. Each parish will receive one "thermometer poster;" if you would like additional please let us know. Contact Carla McDaniel at cmcdaniel@diojeffcity.org or 573-635-9127.
---
Mailing address for diocesan offices
The Chancery offices in the Alphonse J. Schwartze Memorial Catholic Center have a new mailing address. We are no longer using any Post Office boxes, including P.O. Box 104900. Please address all correspondence to the street address 2207 W. Main St., Jefferson City, MO 65109-0914. Please begin using the street address immediately. The post office has ceased forwarding mail from the old addresses.
---
If you intend to come to the Chancery office in person, you must have an appointment in advance with the person you intend to meet. Please note the Chancery will be screening all guests with a health questionnaire and temperature check. This is for the safety of all.
---
Share in bulletins, emails, social media, and websites
Pro-life ministry section on website
We've collected local, state and national resources for parish pro-life committees on our website. Check it out at https://diojeffcity.org/pro-life-ministry/!
---
Free sharing of NPM conference sessions
The Jefferson City Diocese Chapter of the National Association of Pastoral Musicians (NPM) is hosting video conference calls via Zoom on four Wednesdays at 7 p.m. to share video sessions from the national convention. This is open to all music ministers, DREs, priests, and anyone else interested from our diocese. To receive the Zoom invitation, please email: npmjeffcitydio@gmail.com
Wednesday, Sept. 2, 7 p.m.: The Sacraments: Assessing Our Parish Celebration of Baptism, Eucharist, and Confirmation, by Michael Ruzicki
Wednesday, Sept. 9, 7 p.m.: Choosing Liturgical Music of Theological Savvy, by Emily Strand
---
8th Annual National Day of Remembrance for Aborted Children
The eighth annual National Day of Remembrance for Aborted Children will be recognized on Sept. 12, at a 10 a.m. Mass celebrated by Father Anthony Viviano, diocesan pro-life moderator, at St. Andrew Parish in Holts Summit. After Mass, a brief prayer service will be held at the St Andrew Memorial Stone for a short prayer service. Please wear a mask and observe social distance during the Mass and prayer service. For more information, contact Kathy Forck, St Andrew pro-life coordinator, 573-821-5130.
---
Made for More will be held Sept. 15, 7-9:30 p.m. in the Cathedral. Tickets are limited due to social distancing. Purchase tickets at http://corproject.com/jeffersoncity/; contact Julie Gramlich at julie.g@cathedraljc.org or 573-635-7991 for more information.
---
Employment opportunities

A bilingual administrative assistant position is available at the Chancery and there are several openings in our Catholic schools. Please promote these openings.
---

St. Peter Parish in Jefferson City announces a new employment opportunity: Communications and Outreach Coordinator. This position is full time (30-40 hours per week) with a comprehensive benefits package. Pay will be contingent on experience and skill.
Key responsibilities:
Create and manage communications and publications for St. Peter Parish and for St. Peter Interparish School in Jefferson City, MO
Create and manage outreach opportunities/activities on the school, parish and community level
Manage and promote social and electronic media presence of both parish and school
Welcome and serve all parish visitors as needed, including those who speak Spanish
Successful applicants will have:
Experience in communications/publications
Experience and skill managing multiple social media platforms
Fluency in English and Spanish
A strong work ethic
Respect for the Catholic faith, heritage and practice
The ability to work with a flexible schedule, including weekend work
Work well with the pastor, parish and school staff
Background check and Safe Environment training required. To apply, contact Michelle, 573-636-8159, for a job description / application, and submit to: St. Peter Catholic Church, 216 Broadway, Jefferson City, MO 65101 by Sept. 11.
---

St. Peter Catholic Church announces an immediate opening for Campus Custodian. Key responsibilities: maintain the cleanliness, safety and upkeep of the St. Peter Parish campus facilities and grounds as directed and provide maintenance and facility support. Hours: full time (30-40 hours/week), some weekend hours might be required. Wage: $12-$13 per hour to start, plus comprehensive benefits package.
Successful applicants will have:
experience in maintenance and custodial work
a strong work ethic
some mechanical / equipment repair experience
the physical ability to complete the maintenance and custodial tasks assigned
respect for the Catholic faith, heritage and practice
work with a flexible schedule
work well with the pastor, parish and school staff
Background check and Safe Environment training required. To apply, contact Michelle, 573-636-8159, for a job description / application, and submit to: St. Peter Catholic Church, 216 Broadway, Jefferson City, MO 65101 by Sept. 11.
---
Parishes are asked to use this form to send any updates of their parishioners: address changes, marriages, divorces, death, etc.
---
As of April 27, the Chancery is no longer using PO Box 104900. Please address all correspondence to the street address 2207 W. Main, Jefferson City, MO 65109. The Post Office will forward mail from the PO box to the street address for up to one year, but the forwarding process will slow your delivery. Please begin using the street address immediately.
Parishes are asked to publish in their bulletins the need for relief parents at St. Nicholas Academy. You can find the listing here.
Please consider posting this helpful information for your parishioners on how to identify email and text scams.
In the interest of time and accuracy, The Catholic Missourian has moved to a simple online process for submitting events for the Things to Do page. To have an event considered for publication in Things to Do and in the diocesan online events calendar, go to diojeffcity.org/event-listing and follow the directions. The process is straightforward and user-friendly. Events submitted for display advertising will be automatically included in Things to Do, as will items that have been previously submitted.
---
Preventing text and email scams
A scam has hit many parishes across the United States, as well as other faith communities. The Federal Trade Commission provided information on this scam in July 2019. The email or text purports to be from a person the target knows, such as one's pastor, a parish staff member, the bishop or someone else from the Church. If the target responds to the fake email or text, the sender will follow up with a request for some sort of monetary assistance, often for gift cards, Google Play cards or iTune cards. Please read our post to learn how to prevent yourself or parishioners from falling prey to this scam.
---
Please feel free to disseminate the information in the "Monday Morning Memo" to a broader audience, such as parishioners and school families! Is there someone else who should receive this Weekly Memo? Please encourage them to sign up here!