How to incorporate Google Analytics to track your website traffic
Now that the parish website project is well underway, you may be interested to learn whether or not your parishioners are visiting your website frequently. With data on website traffic, we can learn about our visitors, and tailor content to make things easy for them to find and stay updated by.
Incorporating Google Analytics onto our Blackbaud developed parish websites is a process that we can navigate together. It's not too complicated to install what we need to make this work, but there are a few steps that should be observed in order:
During the set-up, you will be given a number that begins with "UA"; add this number to the client accounts portion of your website.

To do this, log in to your WordPress dashboard, and click "Client Settings" on the left. Next, click on "Client Accounts" and select the button for "Google Analytics". See the screenshot below for help.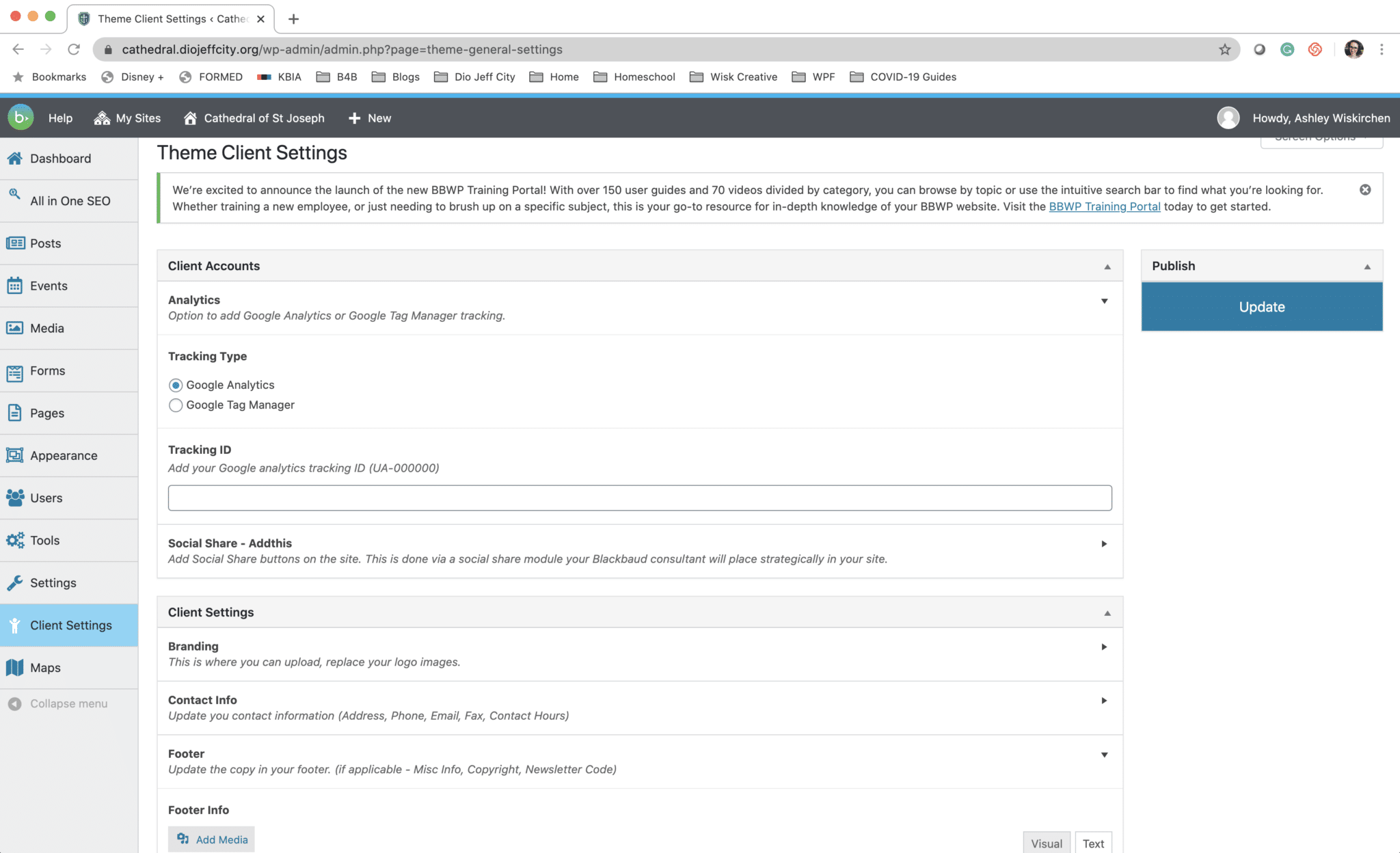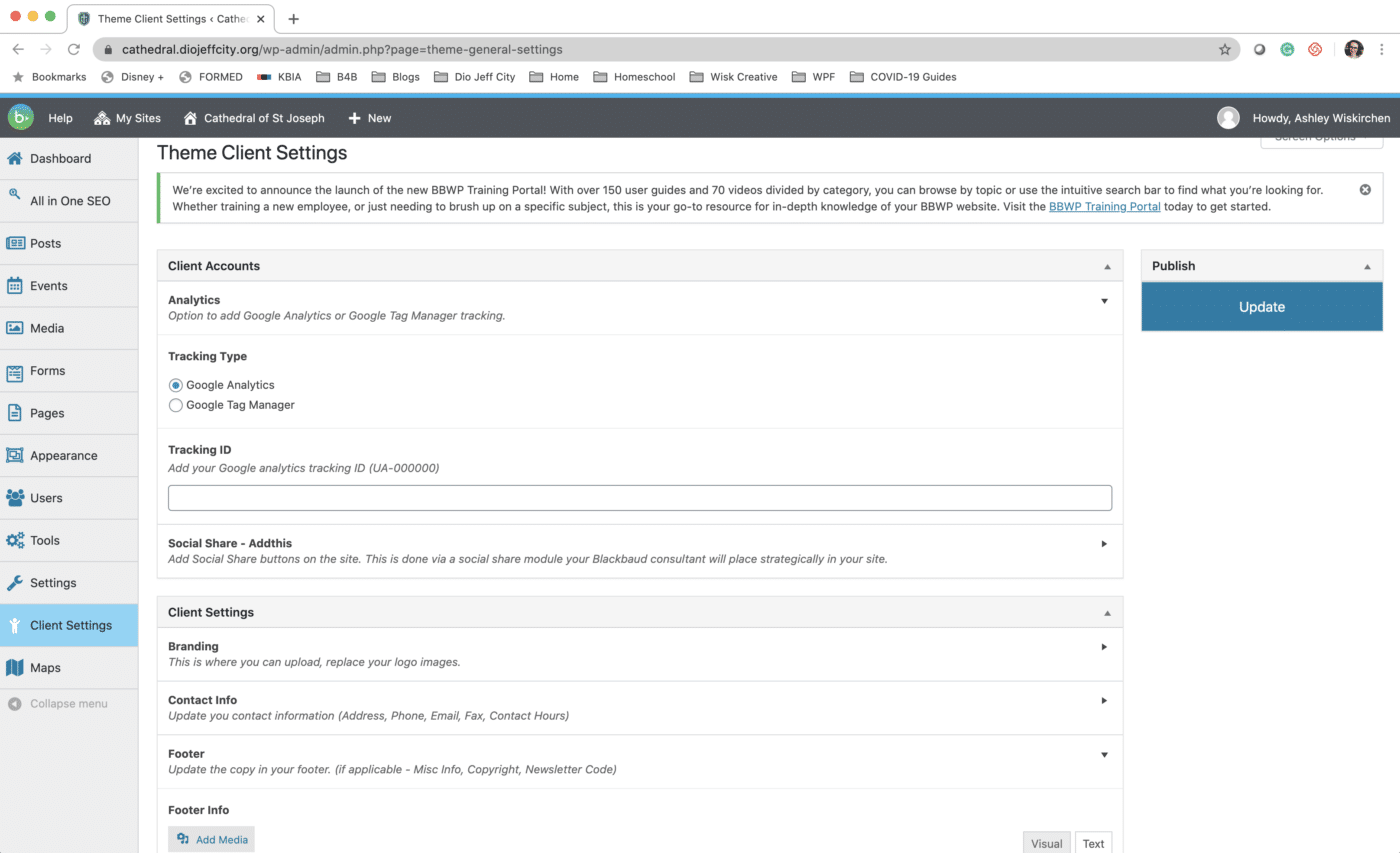 Paste your Google Analytics ID into the box, and also email it to Ashley Wiskirchen at awiskirchen@diojeffcity.org. I will forward this code onto the developer to include as directed in the Google Analytics guide.
Next, grant "blackbaudinteractive0010@gmail.com access to your Google Analytics and Google Search Console accounts. This will allow the developer to plug in the code where needed to ensure all of the reporting functions are working correctly.

Blackbaud Access for Google Analytics Instructions:

Log-in to Google Analytics
Select "Admin"
Select "Property User Management"
In the top right click the blue plus sign, and click Add User, and add this email address: BlackbaudInteractive0010@gmail.com (Read & Analyze)
Click "Add"

Blackbaud Access to Google Search Console Instructions:

Log-in to Google Search Console
Click "Manage Site" and then "Add or remove users"
Click "Add a New User", and enter BlackbaudInteractive0010@gmail.com (Restricted permission)
Click "Add"

Check the box that says: "I have granted Google Analytics and Google Webmaster Tools access to BlackbaudInteractive0010@gmail.com"
I will be sure to pass along your UA code to the developers at Blackbaud quickly. This should enable your Google Analytics dashboard to activate, which you can visit any time and customize to learn about viewers and traffic to your website.
I will follow-up with best-practices on using Google Analytics within your parish website, but for now, feel free to click around and get familiar with how google tracks website traffic!

Warmly,

Ashley Wiskirchen
Director of Parish Communications
Diocese of Jefferson City
Office: 573.635.9127
Email: communication@diojeffcity.org