UPDATED APRIL 1, 2020: These protocols have been replaced by a new decree of Bishop McKnight's. Read more here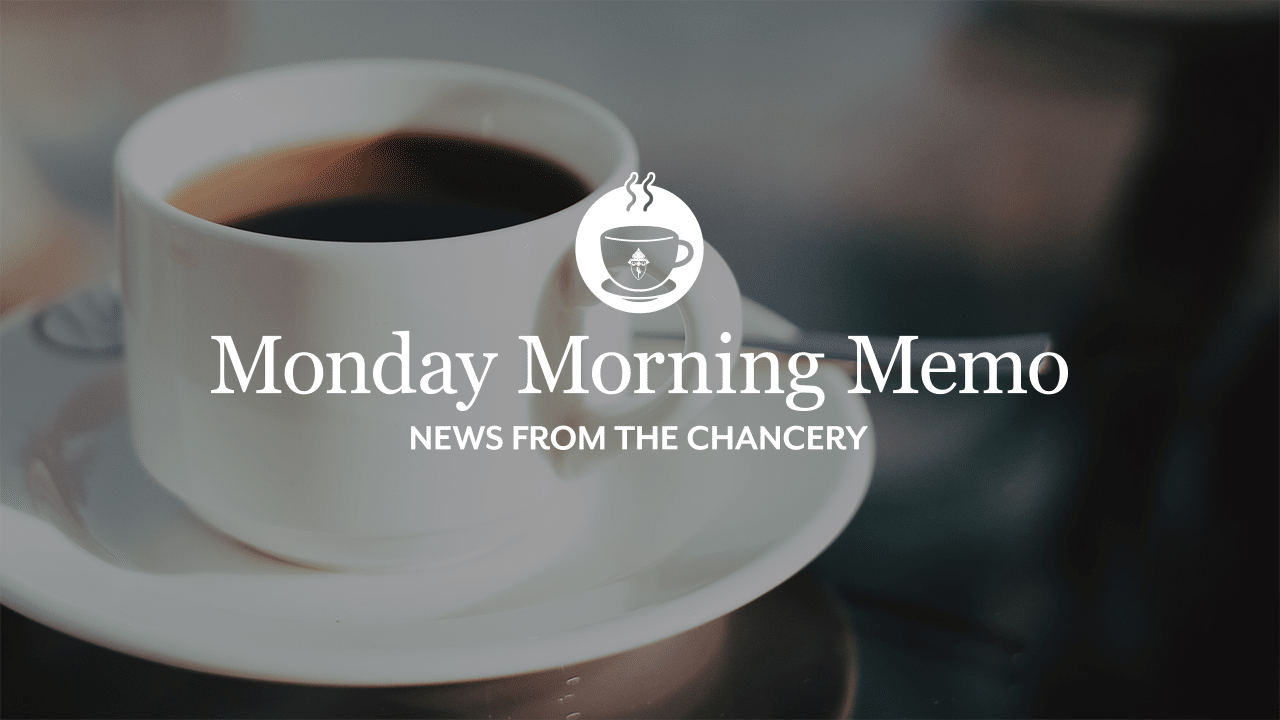 Bishop's message
This is a special Friday Afternoon Memo, intended to provide resources to our parishes and school personnel as we devise new ways of being that parish so beautifully described by Pope Francis in Evangelii Gaudium: "The parish is not an outdated institution; precisely because it possesses great flexibility, it can assume quite different contours depending on the openness and missionary creativity of the pastor. While certainly not the only institution which evangelizes, if the parish proves capable of self-renewal and constant adaptivity, it continues to be 'the Church living in the midst of the homes of her sons and daughters.'" (No. 28, The Joy of the Gospel)
I'm sure the Holy Father wasn't envisioning a pandemic as being the means for us to become more flexible and adaptive, but it's certainly stretching us in many ways! Our diocesan staff offer the following resources, in keeping with our Holy Father's call for missionary creativity. We hope they are useful. Please do email us if you've got suggestions or would like to share some of your own missionary creativity!
A message to the employees of the diocese
Resources
All of our resources can be found at www.diojeffcity.org/public-health. Most are in Spanish and English. They include:
To reiterate, the suspension of public Masses includes no celebration of the Mass in private homes. The only location for private Masses should be in the parish church or chapel, and in accord with our published protocols. Please prevent anyone from walking in during the private Mass. Furthermore, there is to be no distribution of Holy Communion outside of Mass, including outdoors, whether in small gatherings or in vehicles. The only exception is for last rites.
Remember, the most reliable source of information is the Centers for Disease Control and Prevention.
Many people's lives are being disrupted by the coronavirus and our attempts to stop its rapid spread. In this season of Lent, let us increase our prayers, fasting and almsgiving, so that God's great compassion and love may be a source of hope and consolation for all.
---
Better Together Pastoral Planning process
The Diocesan Pastoral Council met last Saturday and asked that the timeline for the discernment of parish pastoral plans be kept as much as possible. Small groups may meet virtually through video or tele-conferencing and submit discernment reports online, which will be forwarded to their proper pastor. The DPC also recommends a fifth week of discernment be added after the completion of the small group session on Parishes as Centers of Mercy. The fifth week would be used to assess the proposals the group has already made, and to highlight the more important two-four proposals they recommend. The deadline for small group submissions to parish councils is May 1; the deadline for parish pastoral plans being submitted to the chancery is July 1. Please contact LeAnn Korsmeyer if you have questions.
---
To share in emails, social media, and websites
---
The Chrism Mass will be celebrated on Thursday, April 2, with a minimum of ministers. It will be posted as a video-on-demand at approximately 5:30 pm, April 2, at www.diojeffcity.org. Holy oils will be distributed after the ban on public gatherings is lifted.
---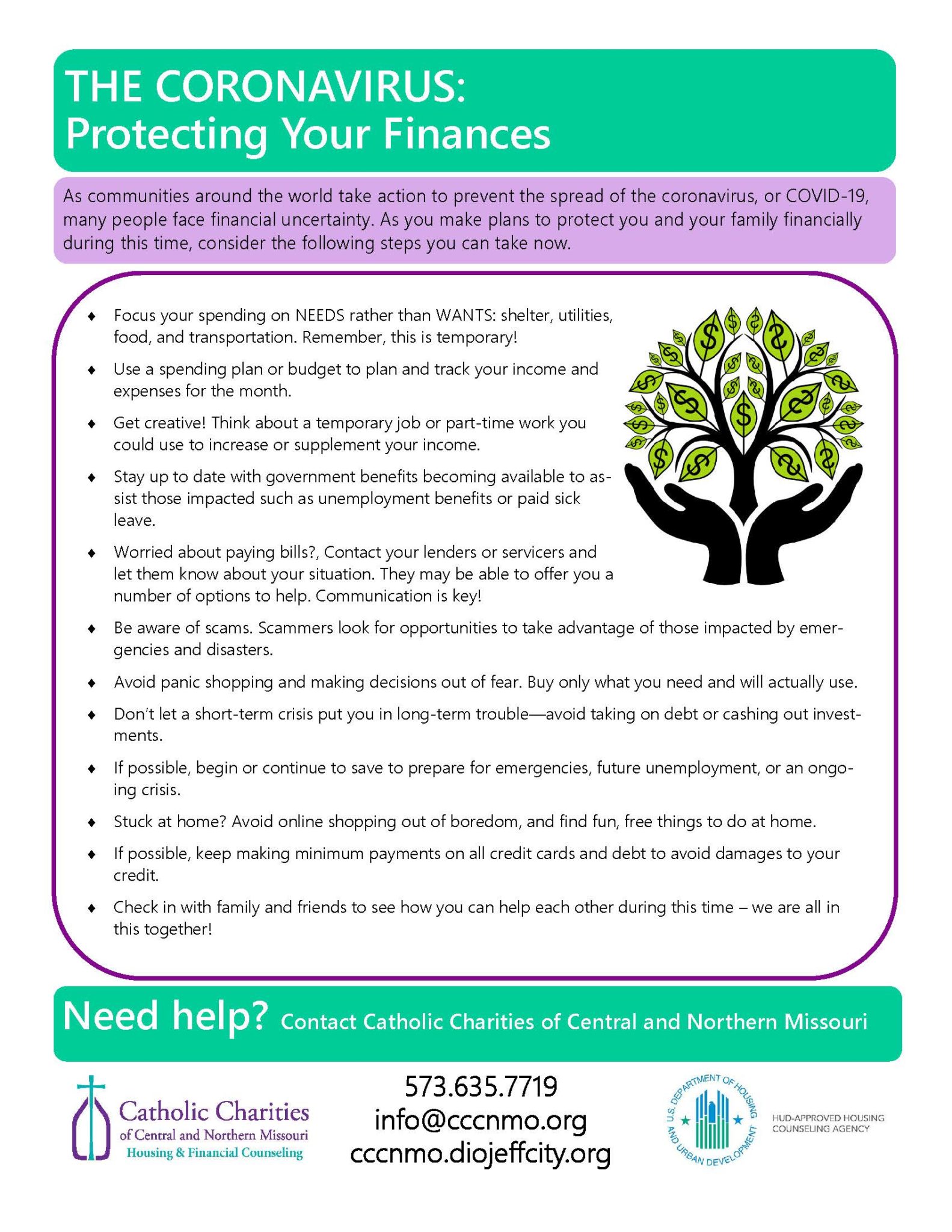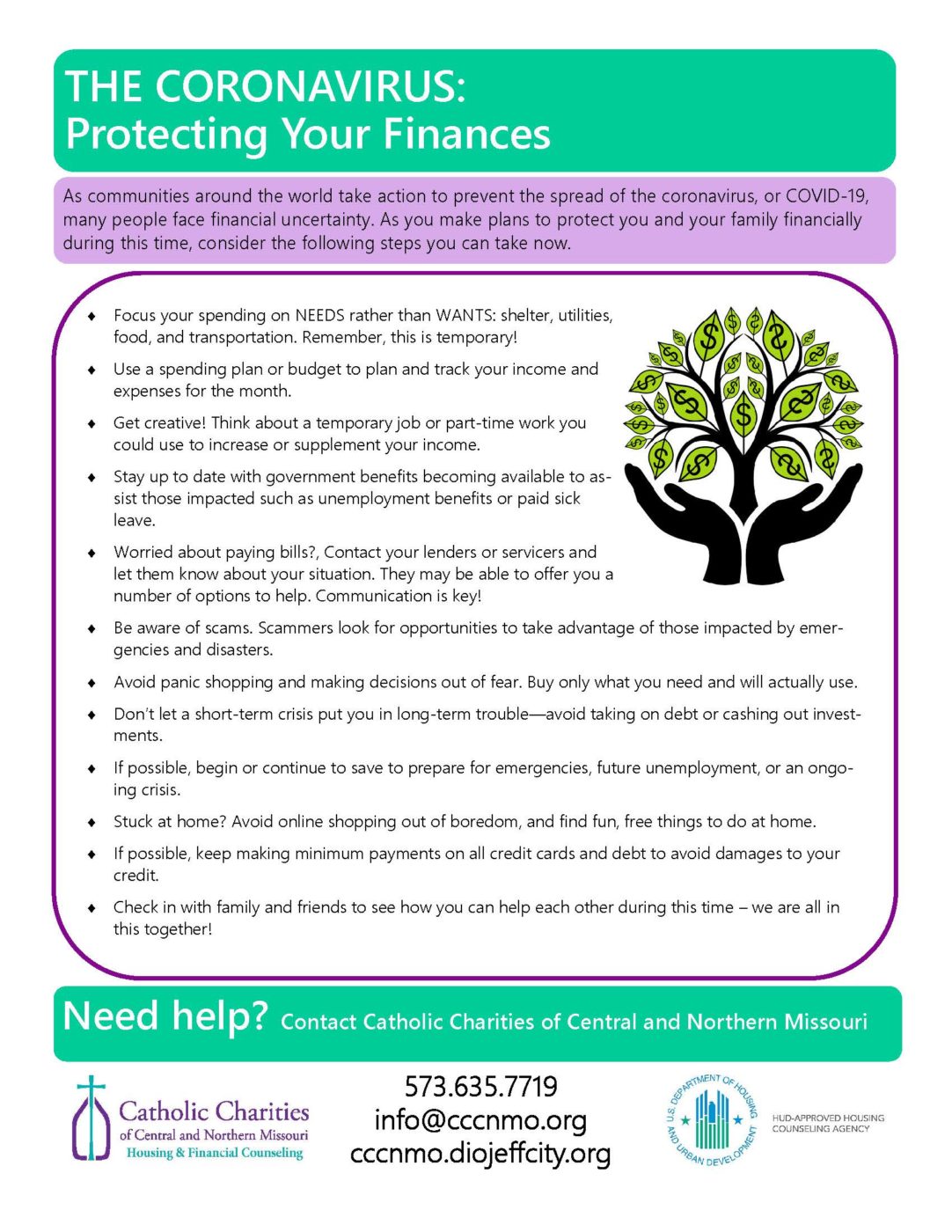 ---
---
Please feel free to disseminate the information in this Special Edition of the "Monday Morning Memo" to a broader audience, such as parishioners and school families! Is there someone else who should receive this Weekly Memo? Please encourage them to sign up here!