Women's Conference- March 7, 2020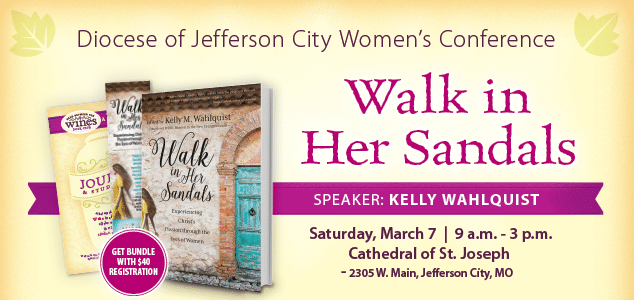 The Diocese of Jefferson City Women's Ministry is hosting a Women's Conference entitled "Walk in Her Sandals" on Saturday, March 7 from 9am-3pm at St. Joseph Cathedral in Jefferson City, Missouri. Mrs. Kelly Wahlquist, founder of WINE: Women in the New Evangelization and author of Created to Relate, is our featured speaker. To register for the event please visit www.diojeffcity.org/womens-ministry.
Register Online Today!
www.diojeffcity.org/womens-ministry/womens-conference-registration/
---
For questions or concerns, please contact LeAnn Korsmeyer or Erin Boeckmann at (573) 635-9127 or email lkorsmeyer@diojeffcity.org.