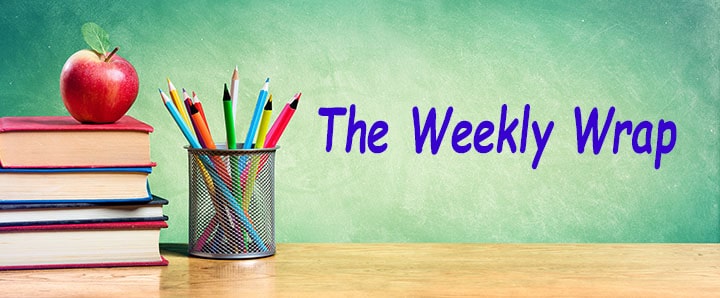 Thank You!
Thank you for your patience and readership of the Weekly Wrap. The last weeks of October presented several challenges for many of our schools. In an effort to address the needs of our students and school communities there was a brief hiatus of the Weekly Wrap. But, it's now back up an running! Thank you for tuning in to learn more about the great work going on in our Diocesan schools.
---
Successful Diocese Professional Development Day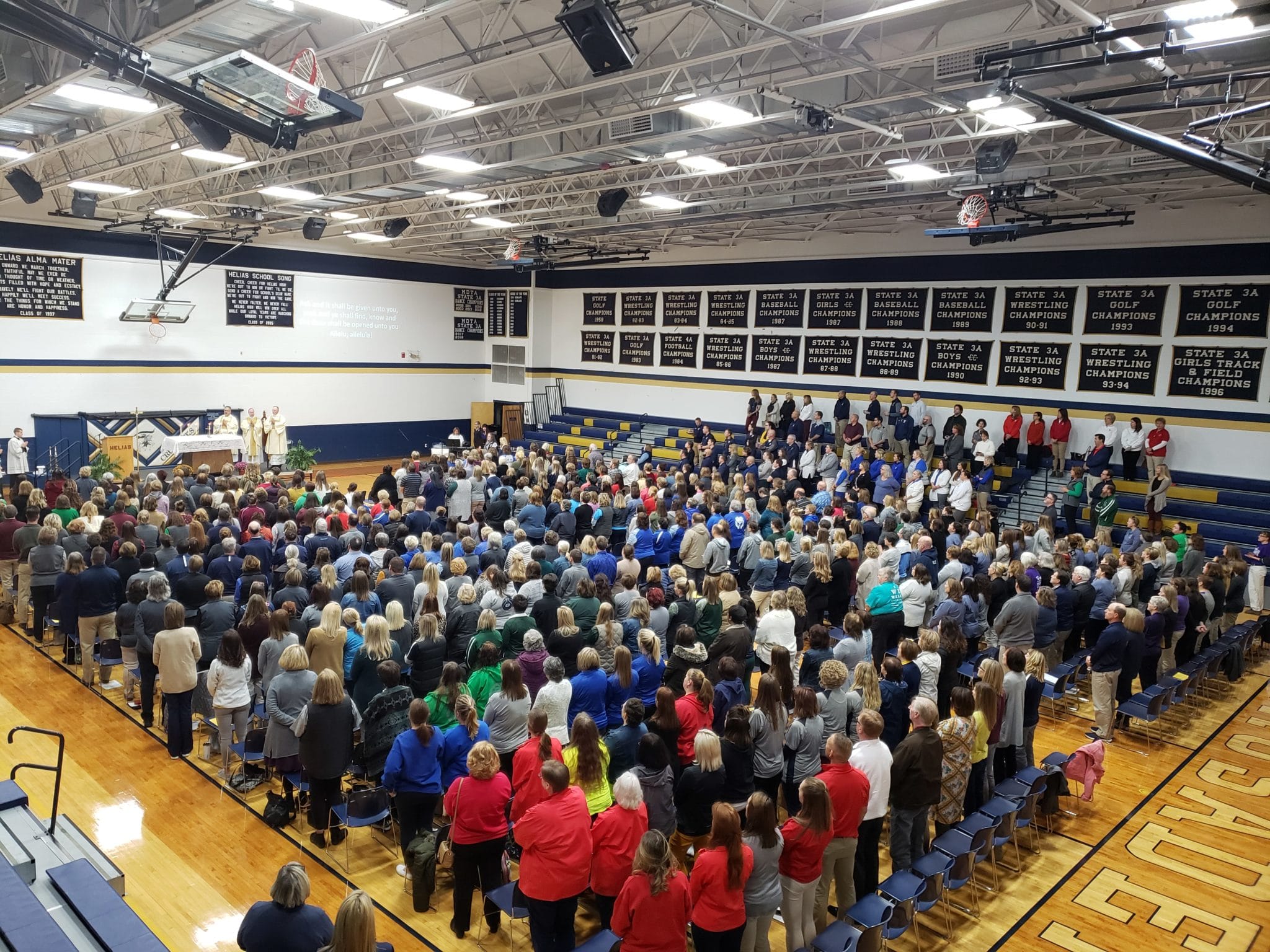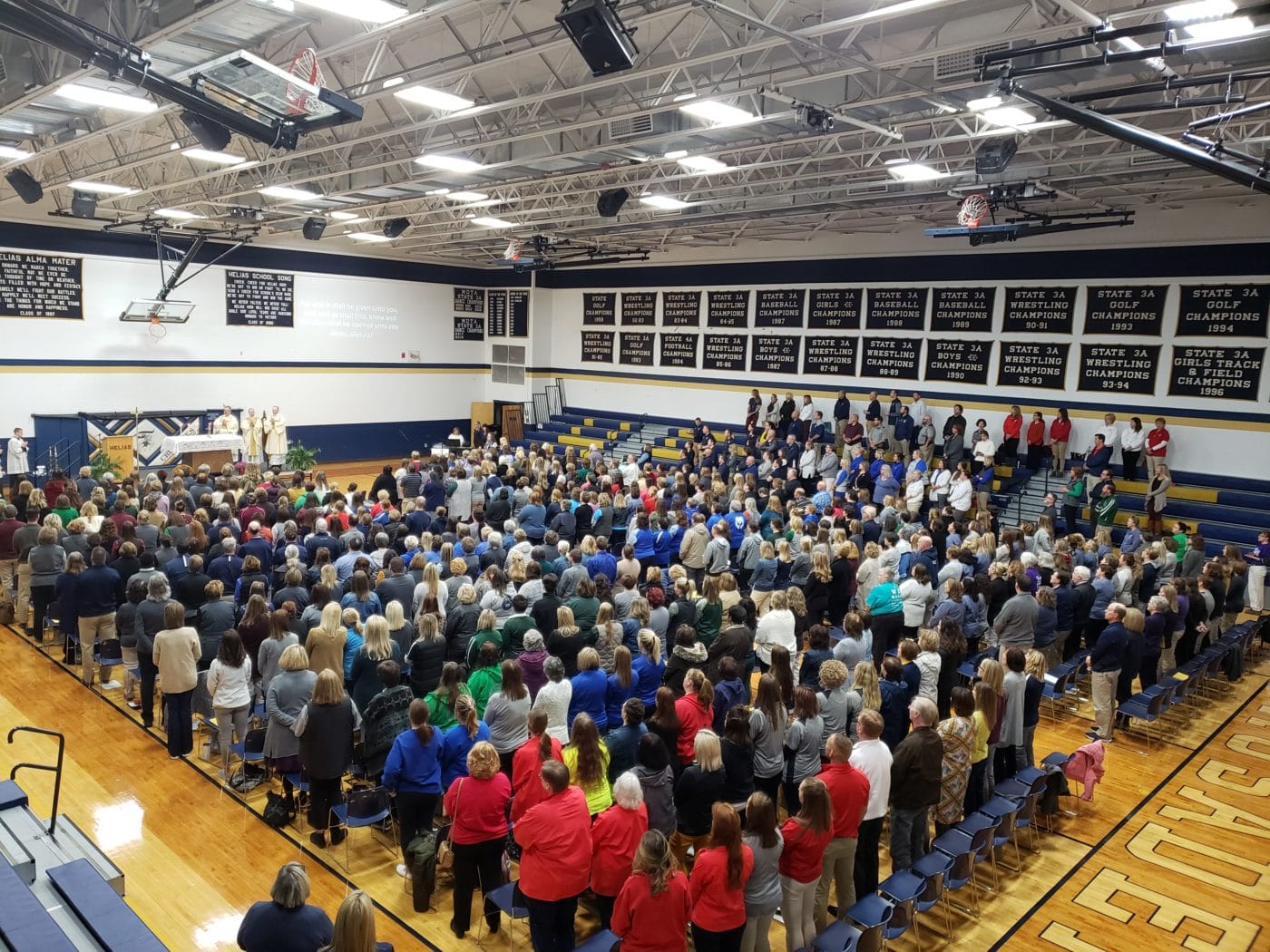 Thank you to everyone who helped make it a successful professional development for all principals and teachers in the Diocese. A special thanks to Paula Glynn from the Catholic School Office for all of her work behind the scenes. Thank you to members of the Helias staff who helped set up and take down before and after the event. And, thank you to our local Coca-Cola Distributor for providing beverages for the day.
Celebrating Mass with Bishop McKnight and praying together was a highlight of the day. Bishop McKnight stressed the important role of Catholic teachers to help promote the future of the Church through their ministry. Teachers are on the front lines of helping students develop a relationship with Jesus Christ.
Attendees learned more about helping to prevent student suicide through the work of CHADS Coalition and in partnership with the Anne Marie Project. Helping teachers and administrators recognize signs of distress for students is critical in addressing the growing mental health crisis for young people. Thank you to the Anne Marie Project for helping to fund this important message.
Additionally, attendees discovered ways to harness their teacher talents with presenter Mike Rutherford. Mr. Rutherford's focused on creating opportunities for teachers to grow and learn to harness their teacher strengths to increase student learning. His uplifting message helped teachers discover the strengths of their craft.
---
Learn more about being an Artisan Teacher
Principals and teachers, want to learn more about being an Artisan Teacher, be sure to check out Mike Rutherford's website for more information. Read more, listen to podcasts, or subscribe to his newsletters. Perhaps his work will help you further discover your strengths as a teacher.
Rutherford Learning Group: https://www.rutherfordlg.com/
---
Congratulations: Tolton Catholic High School
Congratulations to the Tolton Catholic community on a very successful annual Gala. Through the leadership of Vice President Jill McIntosh, Principal Gwen Roche, and Athletic Director Gary Link this year's gala surpassed previous years in several areas. For 2019-20 Tolton had a record number of purchased tables and achieved the highest level of fundraising for the school. This is a testament to their leadership and the support of the Columbia community for a strong Catholic high school. Way to Blaze a Trail!
---
Sacred Heart – Sedalia Lego League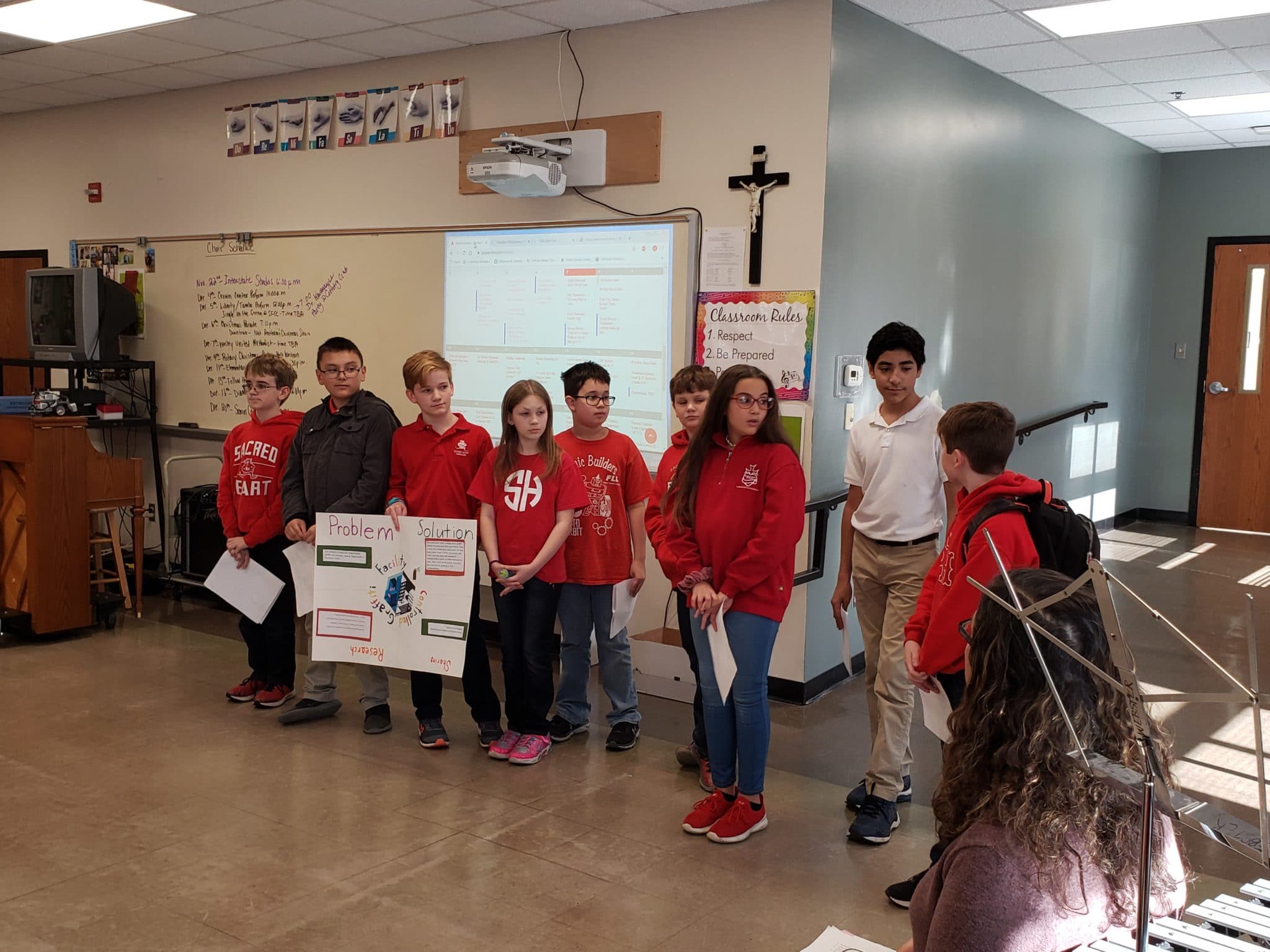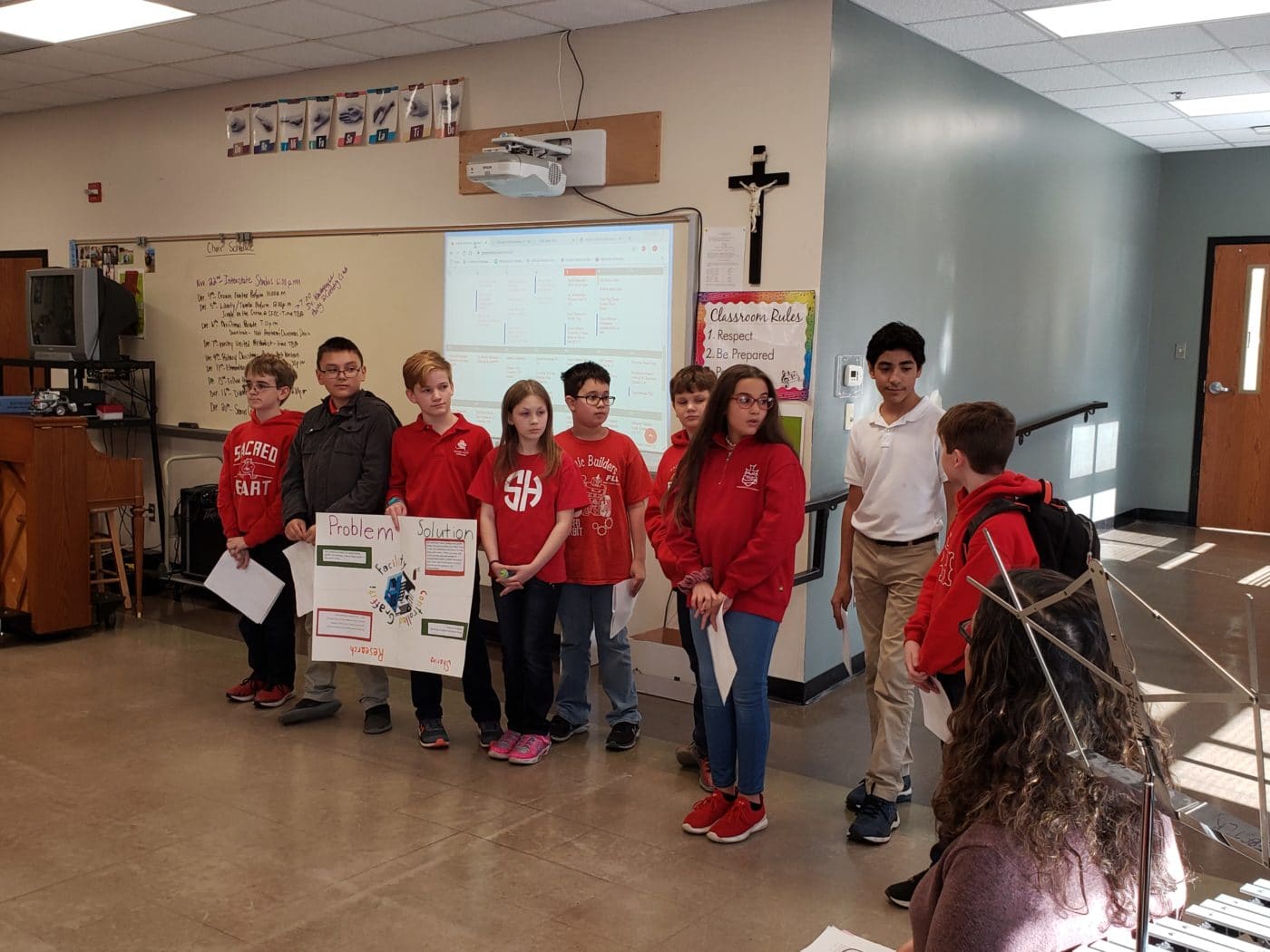 Students from Sacred Heart School in Sedalia presented to the school faculty about their self directed project as part of the Lego League team. Students spend two days a week learning to code and program while also helping to address real world problems. These students presented about how technology can solve the problem of unwanted graffiti. Additionally, they introduced their robot, Michael3 to the faculty. Each member of the team helped present. What a great example of problem solving and building in 21st century skills for Catholic school students. Great work!
---
Mark Your Calendar: Administrator Meeting
The next Diocese Administrator's Meeting is scheduled for Tuesday, November 19 beginning at 9:00 a.m. with Mass. Fr. Duncan, co-director of the Diocese Vocations Office has graciously agreed to celebrate Mass with the principals. Please make every effort to be present for Mass at 9:00 a.m. An agenda will follow next week.
---
Lead Learner Article: "Twelve Lessons about the Financial Future of Catholic Schools
Check out the following article from the Homiletic and Pastoral Review about the national perspective regarding the financial view for many Catholic schools. Learn more about ways to help shore up our schools financially to ensure they are affordable and accessible for years to come. https://www.hprweb.com/2015/09/twelve-lessons-about-the-financial-future-of-catholic-schools/
---
Video of the Week: Chiefs' Kicker Harrison Butker on Faith and Friendship
---
Where's Ms. Fuemmeler? Nov 11-15
November 11: @ Helias All Day
November 12: Visiting Fr. McCartan School in Marceline and St. Joseph Catholic in Salisbury / Hosting Sectional Soccer for the Helias in the PM
November 13: @ Diocese in the morning / @ Helias in the afternoon / @ Helias for Strategic Planning Meetings in the evening
November 14: @ Helias in the morning / Visiting Immaculate Conception in Jefferson City in the afternoon
November 15: @ Helias 7:00-10:00 / @ Missouri Non-Public Accreditation Association Meeting 10:00-2:00