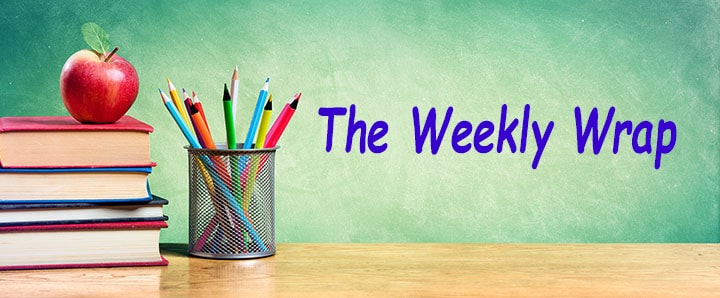 Principals Meeting: October 15
Principals please see the attached agenda for the principals meeting on Tuesday, October 15. Thanks to Fr. Doke, we will begin our day by celebrating Mass together in the chapel at the Chancery at 9:00 a.m. Our work will focus on the standards based grade card, hot topics in Human Resources, and student suicide prevention protocols.
Diocese Wide Teacher Professional Development Day
This week the School Office sent out registration forms for the Diocese Wide Teacher Professional Development Day to all principals. The day will focus on three key areas of growth: Catholic Identity, Teaching and Learning, and Student Mental Health. The day will begin with Mass celebrated by Bishop McKnight at 9:00 a.m. in the Helias Catholic Field House. The last session should wrap up at 3:00 p.m.
Date: November 4
Time: 9:00 a.m. – 3:00 p.m.
Location: Helias Catholic High School
Lunch: Fire House subs. Registration includes dietary restrictions
Dress: Please encourage staff to represent your school by wearing school apparel.
---
Federal Funding for Non-public Schools
All schools should complete the DESE registration for non-public schools, even if it's just for Title II funds for Professional Development. At this time the DESE Portal is not open. DESE is trying to update some of the screens and in the process the system is experiencing some issues. The Schools Office will send out an email as soon as the portal is back up and running.
At this time the Portal is not open.  The department is trying to update some of the screens and in the process the system has had a lot of issues.
You must capture and save your student enrollment data AS OF OCTOBER 1st. Yes, all caps means shouting. Using the correct date saves everyone a headache later. There is no need to make changes if someone moves or transfers schools after October 1. The data reported should be whatever was in place on October 1.
What to do right now:
Capture enrollment data and student addresses as of October 1.
If you do NOT participate in TITLE I – you will simply input your enrollment by grade to generate funds for TITLE II, III, IV.3.
If you plan to participate in TITLE I, input each student in their designated public school by grade. Start organizing the information now who when the system is open it is easy to just input the data.
If you plan to participate in TITLE I you will need to collect data on economic deprivation (by survey, free and reduced lunch participation or proportionate share method) as of October 1.
If you have further questions, please do not hesitate to call the Schools Office or DESE. Hopefully each of our schools enjoys a strong partnership with their local public school to help ensure all students in our communities have access to a quality education.
---
Reminder: Emergency Drills
Has your school conducted an intruder or active shooter drill for the school year? Do teachers and students know how to respond to stay safe? Please be sure you are ensuring school safety by conducting regular school emergency drills.
---
Lead Learner Article: "Technology and Approaching Major Change"
As each school encounters a different challenge in the Diocese-wide roll out of FACTS for every school, this article speaks to ways leaders can help maximize the effectiveness of the change. Change is challenging for everyone, but this NCEA article gives practice solutions to help school leaders effectively lead during changing times. https://read.nxtbook.com/ncea/momentum/spring_2019/technology_and_approaching_ma.html
---
Video of the Week: Give God Your Struggles
Where is Ms. Fuemmeler?
Monday, Oct 14: All Day @ Helias
Tuesday, Oct 15: Diocese Administrator Meeting @ Diocese All Day
Wednesday, Oct 16: All Day @ Diocese/Evening Helias Advisory Board Meeting
Thursday, Oct 17: Morning @ Helias/Afternoon @ Diocese/Evening speaking at the McGiveney Foundation in Columbia
Friday, Oct 18: Morning @ Diocese/Afternoon @ Helias/Evening Home Football v. Rock Bridge