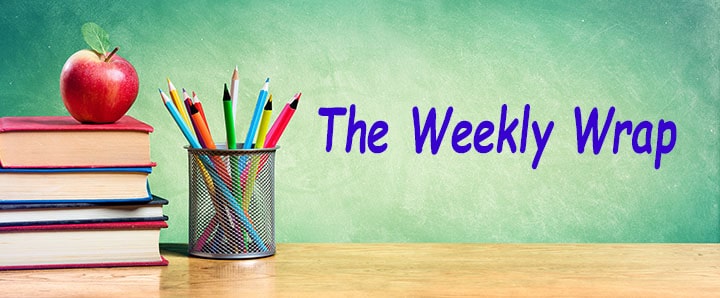 Administrator's Retreat: A Call to Holiness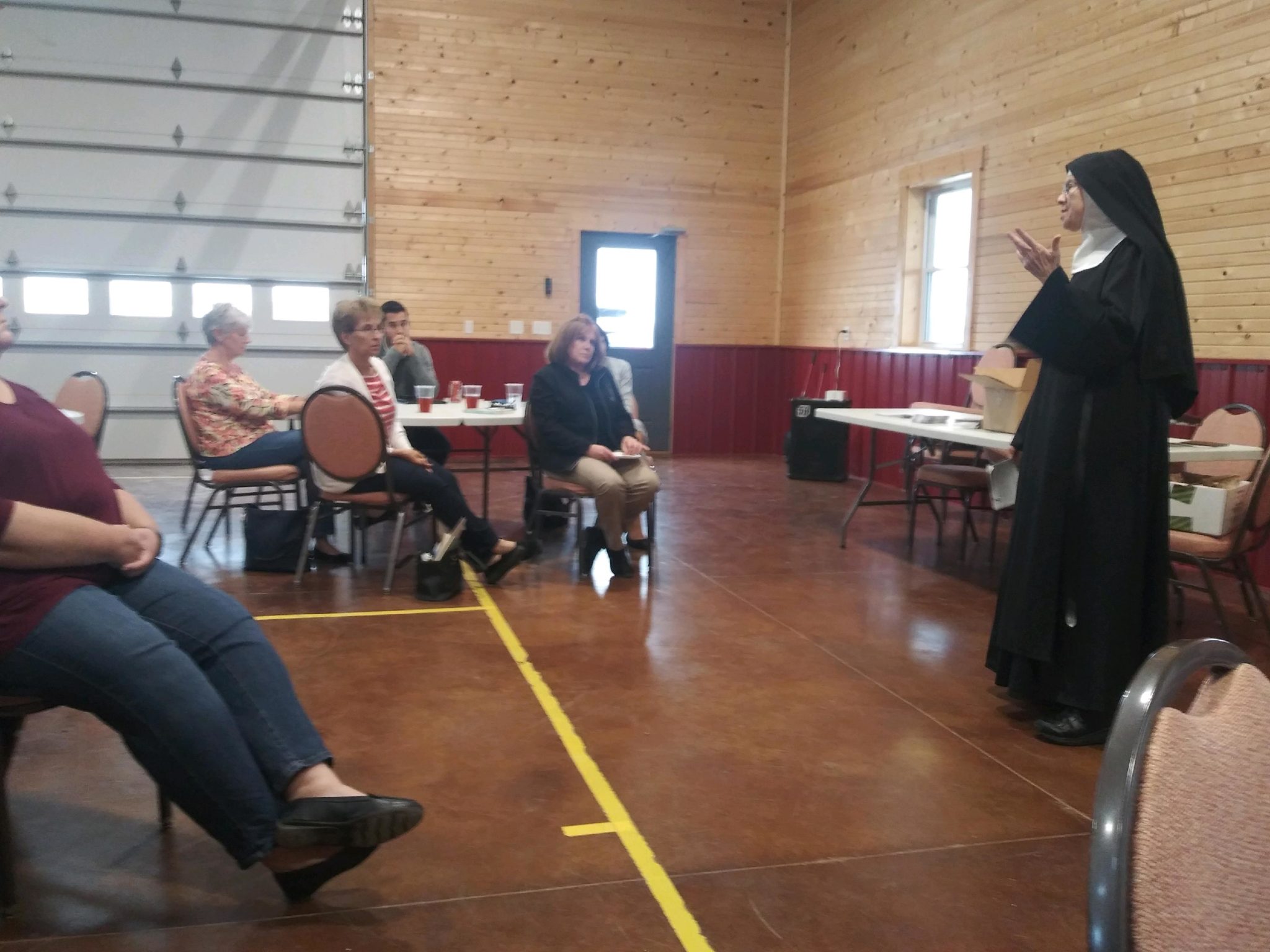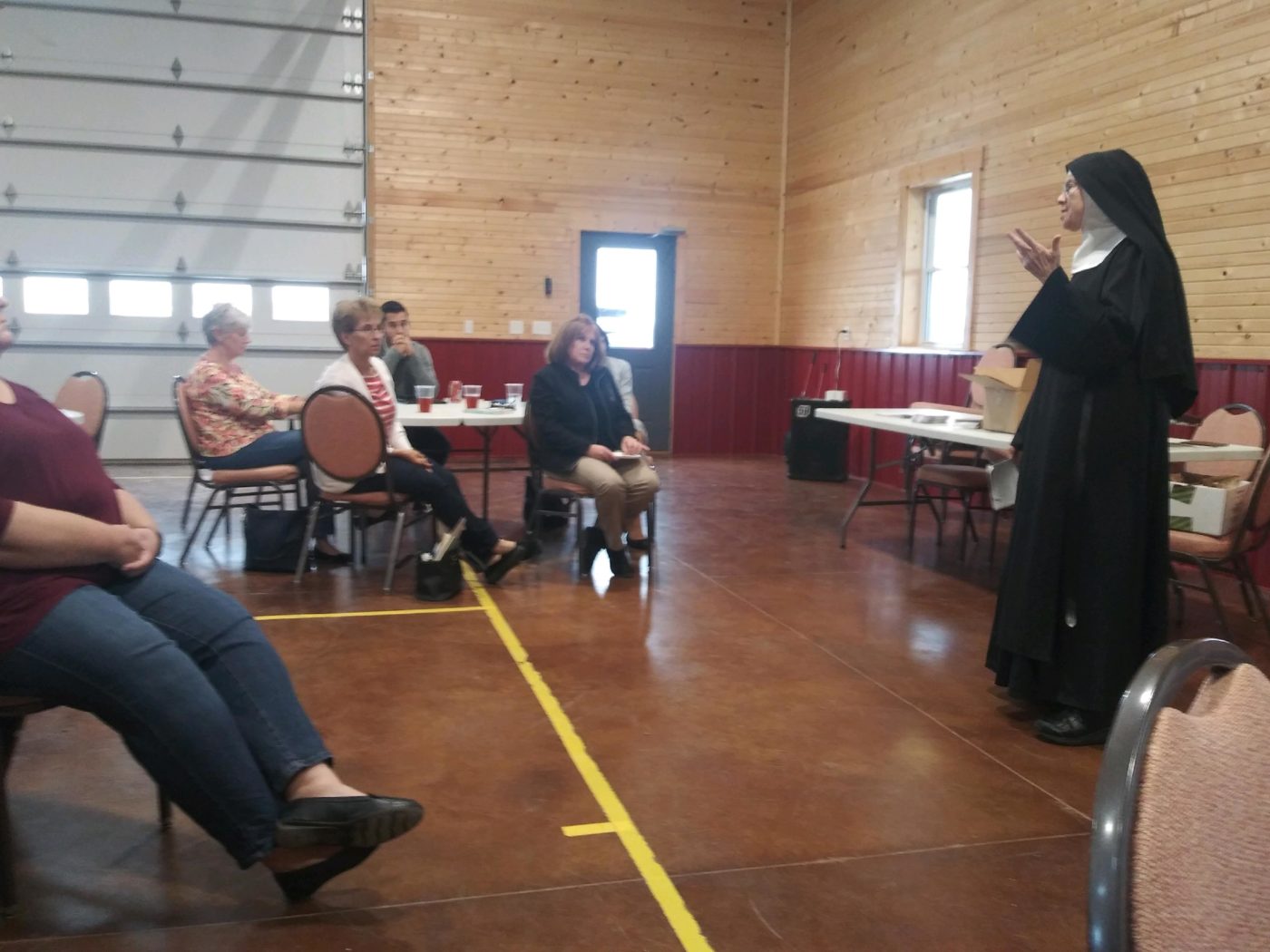 Principals from across the Diocese attended a day of retreat on Thursday, October 3. This year's retreat was designed as a collaborative effort by a team of principals. Principals gathered for mass at SS Peter and Paul in Boonville and then were able to visit the Rupp Farm for a day of learning, reflection, and community building.
Mother Miriam, foundress of the of the Daughters of Mary, Mother of Isreal's Hope lead two different talks on her conversion from Judaism to Protestantism to finally finding a home with in the Catholic Church. Additionally, she spoke to the role of Mary within the Church and in our relationship with the Lord.
Mother Miriam offered practical advice in her ministry to families for principals to take back to their own parishes and schools. She suggested having families develop a prayer table within the home, for families to all prayer together on a regular basis, and for parents to bless their children each night before they go to sleep. Her stories of how these small actions lead to God working within the family were inspiring to everyone.
Several thank yous go out to a plethora of volunteers who helped make the day a success: The planning committee of principals (Spencer Allen, Alan Lammers, Debbie Reinkemeyer, Tammy Ogden, Ann Gray, Gayle Trachsel, and Abby Martin), Paula Glynn for her unwavering guidance in all things and Mrs. Rupp for a tremendous meal and hospitality.
---
FACTS Updates:
FACTS Report Card Tip: When printing your report cards, first test printing the template. Some printers might require that the 'Scale' be set to 95% in order to have the page breaks set properly.
FACTS Report Manager Tip: Once you find a report that you like/need or even that report that you might only need once a year but it's placed in a category that doesn't quite make sense to you — mark is as a Favorite. All your 'Favorite Reports' will show up on the main Report Manager page, eliminating the search each time you need to run them!
---
Protecting Personal Information takes a United Effort
As our schools continue to move towards further integration of FACTS through our Diocese, several people have expressed concerns regarding privacy of information. Pastors, principals, teachers, and parents want to be assured our Diocese is taking measures to best protect privacy information in an increasingly complex world.
Check out the recent post by Diocese Director of Communications, Helen Osman. She provides a detailed explanation of the many steps taken within the Diocese to protect privacy information. https://diojeffcity.org/blog/2019/10/03/protecting-personal-information-takes-a-united-effort/
---
Benedictine College Night: Hosted at Helias Catholic
A group of dedicated families with ties to Benedictine College in Atchinson, KS are hosting a Benedictine Night at Helias Catholic High School on Thursday, October 17 beginning at 6:30 pm in the Helias library. Benedictine College President Stephen Minnis will be in attendance to discuss the advantages of sending students to a Catholic college or university.
Alumni and parents of current students will be in attendance to discuss how attending a Catholic college or university enhanced their student's continued engagement in the life of the Church. This event is open to all families in our Diocese with college-bound children. If you know of a family looking for a good fit for their student at a Catholic school, please encourage them to attend. The hope is for all interested families to help learn more as students discern the path for the future. Please see the attached letter which contains more information about the event.
---
Lead Learner Article: "Taking the Stress out of Stressful Conversations"
Check out this Harvard Business Review article on dealing with difficult conversations. Unfortunately difficult conversations always pop up in a work place or school. Learn tactics to help diffuse situations while also maintaining your own sanity. https://hbr.org/2001/07/taking-the-stress-out-of-stressful-conversations
---
Video of the Week: The Power of the Rosary
October is the Month of the Rosary. Learn more from Fr. Don Calloway about the power of the Rosary. He calls each of us to have an increased devotion to praying the Rosary as a powerful force for good in the world.
Where is Ms. Fuemmeler?
Monday, Oct 7: @ Helias All-Day/Evening Helias Softball v. Capital City
Tuesday, Oct 8: AM @ Helias/PM @ Diocese/Evening Helias Volleyball v. Blair Oaks
Wednesday, Oct 9: AM @ Diocese/PM @ Helias
Thursday, Oct 10: AM @ Helias/PM School Visit – Immaculate Conception in Macon
Friday, Oct 11: School Visits to Holy Family Catholic School in Hannibal and Holy Rosary School in Monroe City / Evening Helias Football @ Monroe City