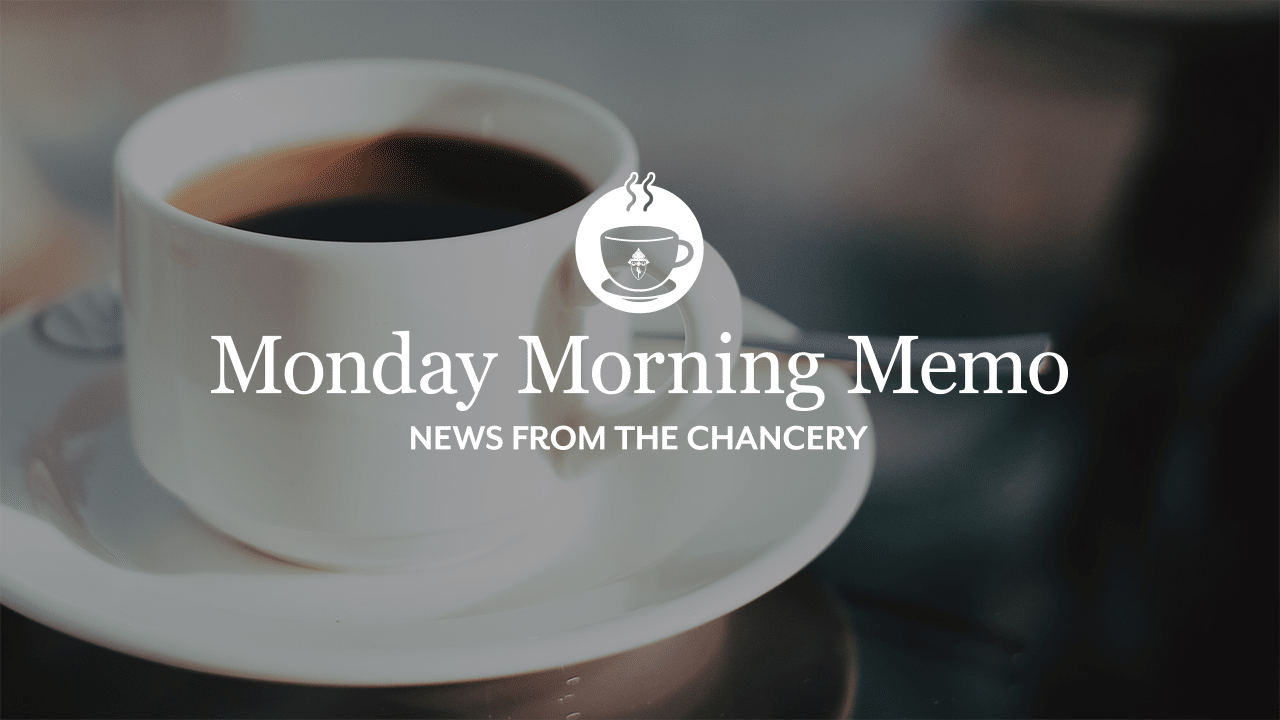 Bishop's messages
Promotional material for the Catholic Stewardship Appeal 2020 is now available online. A video message will be added soon.
---
Bishop's prayer intention for October


---
---
---
FOR PRIESTS ONLY:
All priests are kindly asked to respond by Oct. 10 to the invitation to the annual social and dinner hosted by St. Andrew 50+ Club on Oct. 17, beginning at 6 p.m., at Veit Hall, St. Andrew Parish, Holt Summit. RSVP at standrew@embarqmail.com or 573-896-5010.
---
If there are any priests not attending the annual priests' institute this year who live not too far from Starkenburg, Monsignor Greg Higley would appreciate if one could celebrate the Oct. 8 noon Mass at Our Lady of Starkenburg Shrine in Starkenburg. Confessions start at 11:15 a.m. and Mass starts at noon. Assisted by a sacristan and deacon. Followed by a luncheon prepared for the pilgrims. Please contact me at 573-469-5900 or glh@sgs-hermann.com.  Mileage reimbursement and honorarium will be provided.
---
As a reminder:
---
Notices
Sacred Heart in Columbia is seeking a free-standing sanctuary lamp. If your parish has a lamp you be willing to sell, please contact Father Francis Doyle at 573-443-3470 ext 7 or frfwdoyle@hotmail.com.
---
October is Respect Life Month and Respect Life Sunday will be observed Oct. 6. This year's theme, "Christ Our Hope: In Every Season of Life," brings a message of hope that the Gospel of Life presents to us is desperately needed in our society. To aid parishes in the preaching, presentation and promotion of the pro-life message, we have ordered for each parish a Respect Life Program Kit from the USCCB Secretariat of Pro-Life Activities. These kits will be (or have been) mailed directly to each parish office, so please begin looking through them upon their arrival and brainstorming ways to incorporate the material into your community. May the Spirit guide us in our protection of the dignity of each human life. Please contact Father Paul Clark, moderator of the diocesan Pro-Life Ministry, with questions at frclark@ourladyoflourdes.org.
---
Two days of training for those interested in establishing St. Vincent de Paul societies in their parishes will be held Friday, Oct. 11 (beginning at 9 a.m.) and Saturday, Oct. 12 (beginning with 8 a.m. Mass) at Our Lady of Lourdes Parish in Columbia. For more information, contact Deacon Lou Leonatti.
---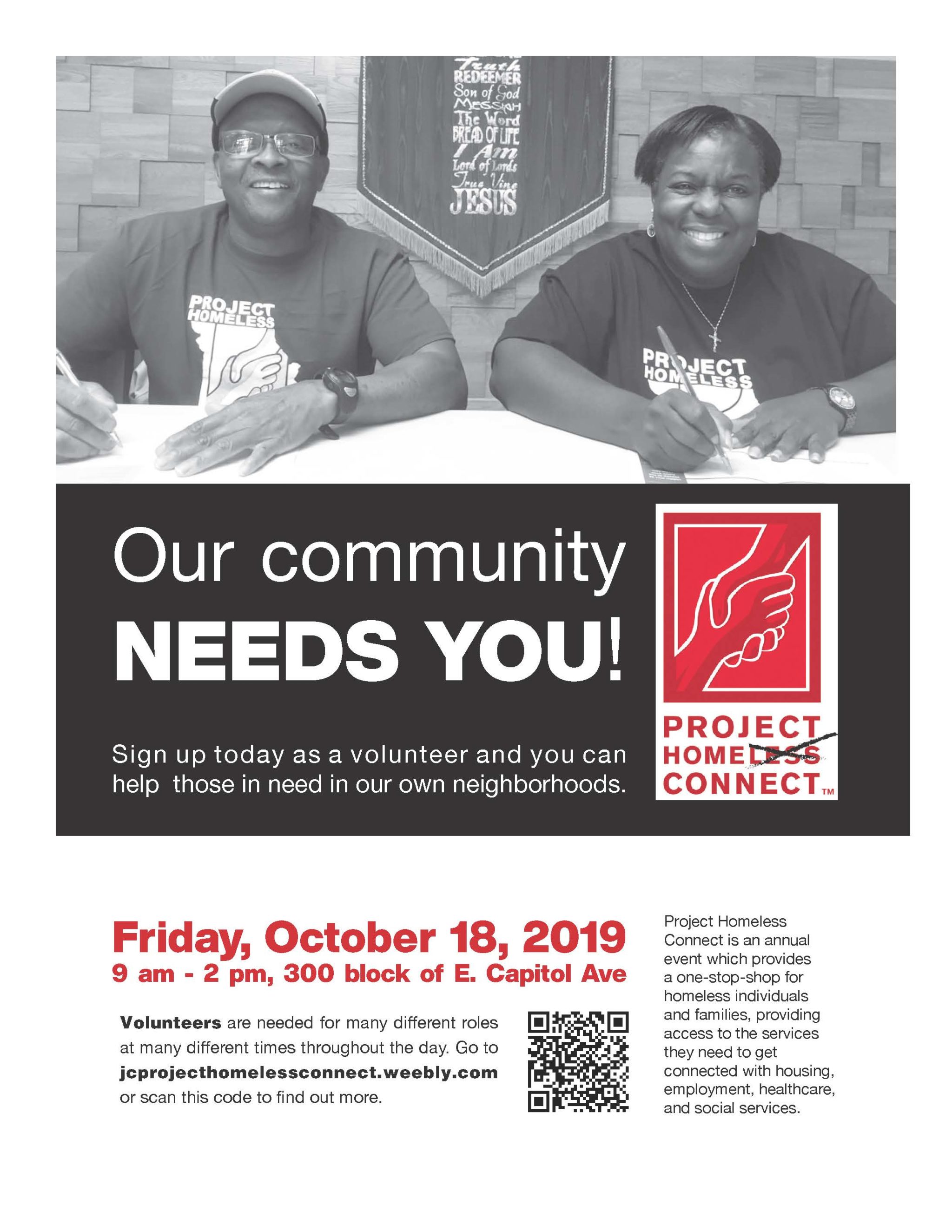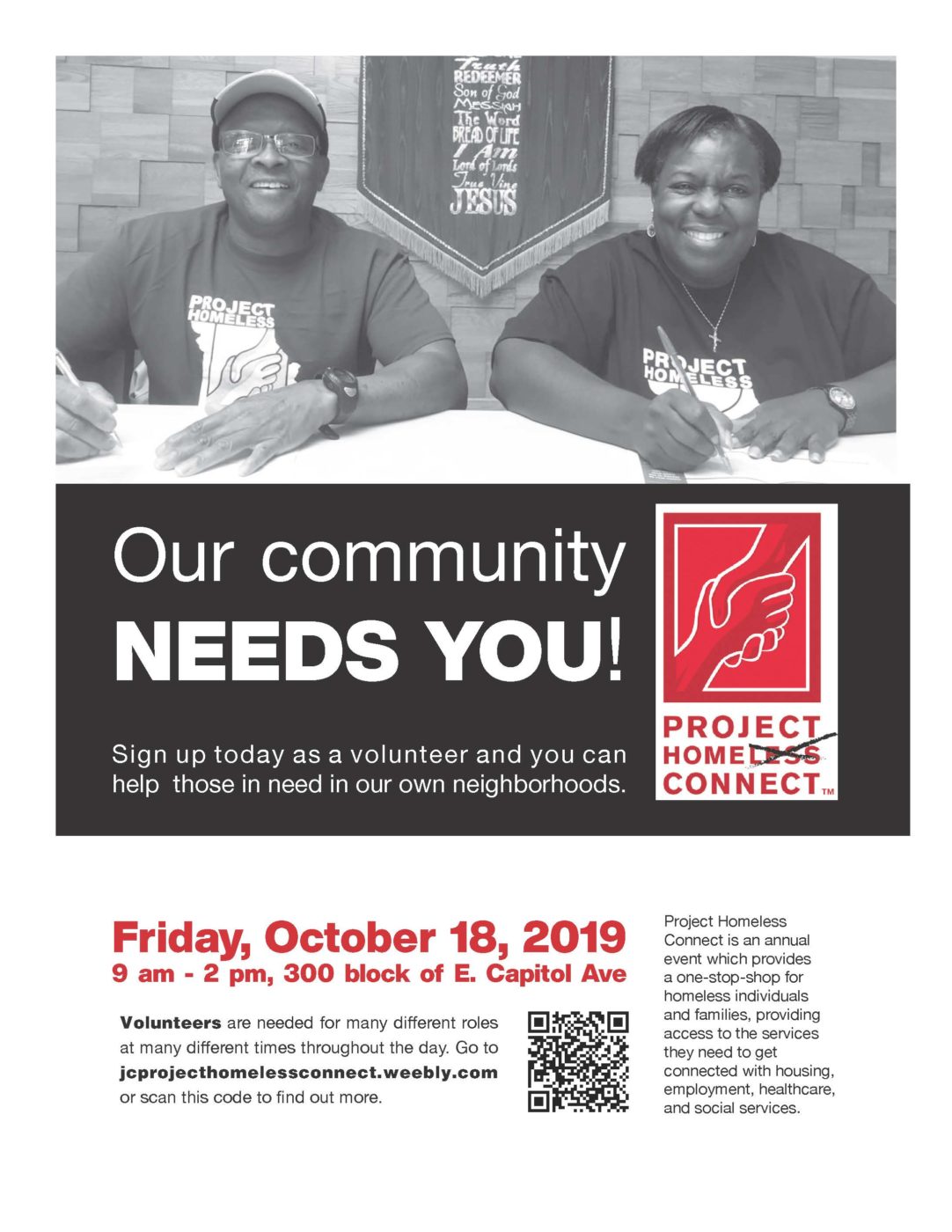 ---
---
---
As a reminder:
---
Upcoming events
Please consider promoting these events in your bulletins, other print publications, on your website and in other digital sites. Please use the description in our online event page (links provided for each event) for your print products. You may find more events on our diocesan website.
---
Protecting God's Children workshops
The Catholic Church in the United States is committed to providing safe environments in all of our ministries and activities, especially those involving children and youth. One aspect of our commitment is that anyone who works with minors in our parishes, schools and other Catholic organizations in the Diocese of Jefferson City receive training. For a full list of trainings currently available, please visit our Virtus site and select "Jefferson City, MO (Diocese)," or go to our Events page and filter by "Protecting God's Children."
---
The new diocesan Women's Ministry has lots going on! Please consider reviewing its calendar of events and promote events in your area! Please especially consider promoting the From Water to Wine retreat. And the book club will begin soon!
---
Engaged couples are welcomed to a Pre-Cana session on Oct. 19 at the Chancery in Jefferson City. Pre-Cana is a one day experience to prepare engaged couples to begin their formal marriage preparation process. The class includes a series of talks and activities on topics such as: marriage as a Sacrament, the vows, sexuality in the marriage, natural family planning, and more. For more information and registration go to: https://jcprecana.org/home/october-19-2019/
---
Come and learn about the Creighton Model FertilityCare System and the medical applications called NaProTechnology: Oct. 21 in St. James and Oct. 26 at the Chancery in Jefferson City. This is chemical-free reliable family planning to achieve or avoid pregnancy and to monitor women's health, with medical applications that find the cause and treat it to make the woman healthy. Perhaps you are tired of taking the birth control pill for every reproductive problem or of having your daughters on this steroid for acne or cramps? Or being told that IVF is your only solution for infertility? In addition, these systems are totally in accord with Church teaching affirming that there is no conflict between faith and science – good medicine and Church teaching. Call 573-443-3470 for more information.
---
The Retrouvaille Program is for married couples facing difficult challenges in their relationship. A Christian marriage program, Catholic in origin, for couples of all faiths or no faith background, it is primarily a practical program to improve communication, build stronger marriages, and help couples reconnect. Presenters are not trained marriage counselors, but couples sharing their personal stories of marital struggles and the tools they used to rediscover their love. The next weekend is Oct. 25 in Kansas City. For more information, contact 1-800-470-2230 or info@retrouville.org.
---
Are you or a loved one suffering from abortion? Find hope and allow God to heal your heart by attending a Rachel's Vineyard weekend retreat. The last retreat of 2019 to be held in the Kansas City area will be Oct. 25-27. For more information or to register, contact Teresa O'Donnell at 816-679-4973 or rvkcmo@gmail.com (please note: you might have to check your spam folder for the guaranteed email reply) or visit www.rachelsvineyardkc.org.
---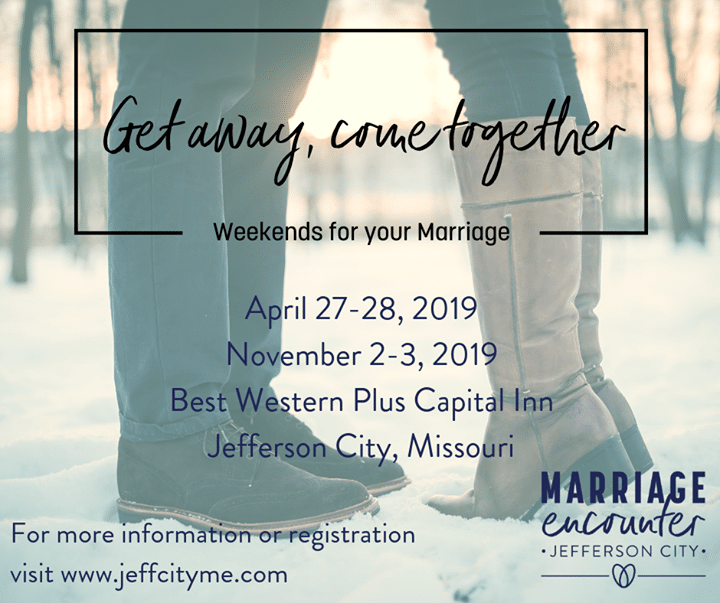 ---