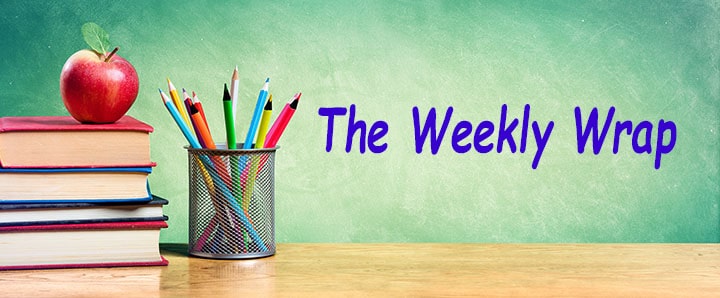 Iowa Assessment Information
We are quickly approaching our standardized testing dates. This is an opportunity for our students and schools to really shine academically. Several principals have reached out for clarification regarding some diocese wide expectations.
Calculators: Students may use calculators on portions of the test in which they are allowed. Calculators are not allowed in the computation portion of the testing.
Exemptions: Only students with an active Service Plan should be identified with the Z 99 for exclusion from the average pool. All other students are to be included in your school data. Please be careful with this designation.
October Due Dates
October 1: Capture your DESE enrollment number for all federal programs.
October 1: NCEA Data Bank Form
October 4: Potential Candidates for School Visiting Teams
October 4: DEEF Forms
October 4: School Data Form
October 7-11: IOWA Standardized Testing Week
Please check the DropBox for all of the forms. Here is the link: https://www.dropbox.com/sh/18l0hm0evklju4e/AAA4OayIrKnhBJ-Qh3vWrkUNa/2019-2020%20School%20Year%20Information%20and%20Forms/2019-2020%20Information?dl=0&subfolder_nav_tracking=1
DESE Non-Public School Webinar
Mark your calendars for October 4 for the DESE Non-public school webinar about the non-public school registration process and public school verification process. Please see the flier below for more information.
FACTS Instructions
Please see the following set of instructions for FACTS. There are instructions for the NCEA Data report as well as the elementary report cards.
Leader Learner Article: "A Letter To New Teachers"
This read inspires all of us to get back to our "why" of becoming a teacher. It doesn't matter if you are a principal, counselor, other administrator, or a teacher, we all got into this business for the same reason: the students! This article provides just a quick reminder about how to find your "why" even when the days are long. http://www.ascd.org/publications/educational-leadership/sept19/vol77/num01/A-Letter-to-New-Teachers.aspx
Video of the Week: Bishop Barron on St. Therese of Lisieux
Where is Ms. Fuemmeler?
Monday, Sept 30: @ Helias All Day – All School Retreat Day
Tuesday, Oct 1: AM @ Helias/PM @ Diocese
Wednesday, Oct 2: AM @ Helias/PM @ Diocese
Thursday, Oct 3: Diocese Principal Retreat in Boonville
Friday, Oct 4: AM @ Helias/PM @ Diocese