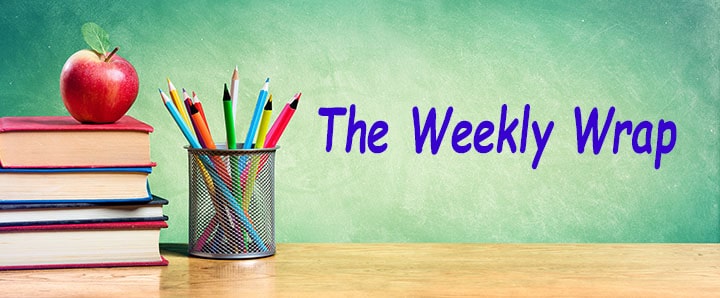 The Superintendent Search Begins
Partners in Mission begins the process of searching for the new Superintendent of Catholic Schools today! Vicar General, Msgr. Kurwicki and Human Resource Director, Cheryl Hertfelder are collaborating with the national search firm to help ensure the leadership of our Catholic Schools continue to ensure the vitality of Catholic education in our Diocese.
Several groups of stakeholders are being engaged in this initial information gathering process. Partners in Mission has requested documents and data from the Diocese to evaluate needs of the Schools Office. Additionally, four key groups will participate in conversational sessions to gather more information. The initial hiring committee, the Diocesan School Advisory Board, a group of secondary administrators, and a group of elementary administrators have been asked to provide feedback during these sessions.
Hopefully, the Catholic Schools Office will be able to provide updates regarding the process to assure those invested in Catholic education. The Diocese is committed to providing excellent Christ centered education for each student to continue the evangelizing mission of the Church.
Music Appreciation Day
Many have inquired about Music Appreciation Day. The Catholic Schools Office has always supported Music Appreciation Day on an every other year basis. There was a survey last spring to principals to provide feedback about moving to become an annual event. However, very little feedback supported this transition. Thus, there will be no Music Appreciation Day for 2019-20. The Schools Office will resume offering the opportunity the following year.
Picture Request – Catholic Missourian
Partners in Mission have requested high quality pictures that showcase the work of our Catholic schools. They are in need of some high-resolution photos of student life — including spirituality, academics, arts, athletics, community service, etc.
The Catholic Missourian has a few photos, but would like a better variety to provide to Partners in Mission. Do you have any high-quality photos of these activities taking place at your school recently? If so, could you please send them to Jay Nies at editor@diofjeffcity.org. Thank you for helping out in this endeavor.
Advisory Board Training Fliers
As each school begins a new academic year, Advisory Board trainings, orientations, and refreshers are always important. Due to the geographical limitations of the Diocese it can be difficult to visit school during a board meeting. Please see the attached resource as an opportunity to provide a quick refresher for your School Advisory Board. This two-page reference can be handed out and reviewed with every board member or even to other parents seeking to learn more about the role of the School Advisory Board.
RenWeb/Facts Update
PreK Grade Cards -The FACTS team is working on creating the PreK3 and correcting the PreK4 templates. Once they are created and tested then they will be pushed out to all of the schools.
K-2 Grade Cards: FACTS is looking into a programming error with these report cards. Once the errors are corrected they will be check and Katie Richards will let the schools know that to verify on the school end.
3-8 Grade Cards – FACTS has confirmed that the template is correct. It is in the final stages of being loaded.
Please do not forget to BRING A DEVICE to the training dates of September 18 and 19. It will be most beneficial to attendees if they have their own device for training.
Lead Learner Article: "When You Get Nothing but Crickets"
Learn about ways to increase student discussion and engagement. This article is a great resource for teachers when classroom discussion is stalling. It's perfect for all grade levels and content areas. https://www.cultofpedagogy.com/crickets/
Video of the Week: St. Peter Claver
Where is Ms. Fuemmeler?
Monday, Sept 9: Morning @ Helias/Afternoon @ Helias Golf Tournament
Tuesday, Sept 10: Morning @ Tolton/Afternoon @ MSHSAA Meeting/Evening Helias Volleyball @ Jefferson City
Wednesday, Sept 11: Morning @ St. Martins/Afternoon @ Helias/Evening Helias Softball v. Jefferson City
Thursday, Sept 12: New Administrators Meeting @ Diocese All Day
Friday, Sept 13: Morning @ Helias/Afternoon @ Jefferson City Deanery Meeting/Evening Helias Football @ Vianney