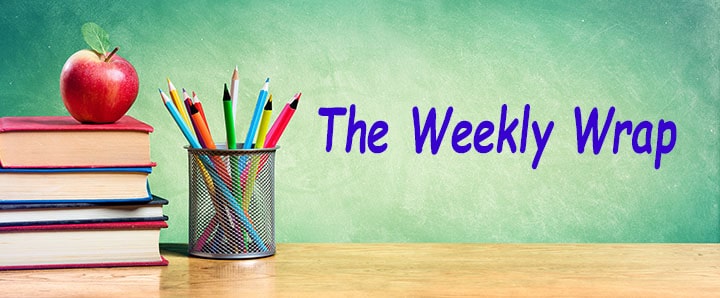 Cyber Security: How to protect student and staff data?
Recently one of our schools received a ransomware attack through their technology service provider, they and several local businesses were impacted. Luckily, the school had taken several precautions to secure student and staff data. Please consider advising all of your staff on the following ways to help keep your school safe:
Make sure you consistently run your Windows updates for all of your devices. This applies security patches for known vulnerabilities.
Do not store any sensitive information on a local device, especially health records and social security numbers. Social security numbers should never be stored on a local device. Credit card numbers should never be auto-saved on a device.
Check all emails for the actual email address, not just the display name of the sender. Often times scammers use spoofed email addresses. This is especially true if the email contains an attachment or any out of the ordinary request.
Cyber attacks, phishing, and online scams are on the rise across the nation. There has been an significant increase in attacks on schools and businesses. We will provide additional training and information at our October principals meeting.
RenWeb/FACTS Training Date
Mark your calendars for the RenWeb/FACTS training for both schools currently implementing FACTS and for schools implementing in 2020-21.
September 18: All schools implementing FACTS in 2019-20. Who should attend? The "main" FACTS SIS contact at each school, plus 1-2 additional people so more than one person knows the system. This could be the principal, the office manager, the attendance secretary, etc. Please see the agenda for below.
September 19: All schools implementing FACTS for 2020-21. This will be a half day training demonstration and Q&A session for new schools. Please see the agenda below.
Please RSVP for your school by completing the Google Form: https://docs.google.com/forms/d/e/1FAIpQLSfnSoBHMYfxcCg8A9FIecxVfsaWqFbsTY6s4rHoMPpypbrFFg/viewform
---
Update RenWeb/FACTS Report Cards
Thank you to our schools who are currently implementing FACTS. As we start school we have found a a few glitches that are currently being worked out.
Pre-K3/4 Report Cards: They were not correctly loaded into the system. FACTS is working to correct the error. We are hopeful to have it corrected soon.
Grades 3-8 Report Cards: FACTS is currently working to generate the grades 3-8 report cards. We do not have a timeline on when this work will be finished. We are hopeful it will happen before the end of the first quarter. Thank you for your patience.
Courses v. Classes: Some of our schools are reporting that classes were not correctly set up. Students were placed in a homeroom, but not in an appropriate class. Please contact Katie Richards if this applies to your school.
NCEA Report: Katie Richards is working to create a set of directions for schools to follow to complete this report. We are hopeful to post it to the Weekly Wrap next week.
Please continue to contact Katie Richards regarding your FACTS questions and concerns. She is a wealth of knowledge and is helping to streamline the implementation process for our Diocese.
---
Principal Retreat: October 3
We are excited to welcome you to the 2019 Administrator's retreat. THIS link will take you to the RSVP form. Please complete this form by September 6th to assist in hotel reservations for those who need them. Mother Miriam of the Lamb of God, a national speaker and Catholic radio personality, will lead our retreat this year. Her biography is included in the form, as are pictures of our beautiful retreat location. Please also consider joining us for the pre-retreat on October 2nd. In addition to beverages and light entertainment, we will have a firepit cook-out at the pre-retreat, with a full catered lunch for the actual retreat. On both days, recreational games will be included. Mass and opportunities for the sacrament of Reconciliation are part of the agenda. As this is a day of retreat, casual dress is appropriate due to the outdoor nature of our plans.
---
Lead Learner Article: "The Two Minute Relationship Builder"
Check out a great strategy for both principals and teachers to build positive relationships with even the most difficult students. 2×10 conversations can flip the script on building positive relationships with students. This strategy would be best practiced with the inclusion of prayer for this relationship during the 10 day period! http://www.ascd.org/publications/newsletters/education_update/jul14/vol56/num07/The_Two-Minute_Relationship_Builder.aspx
---
Video of the Week: The Cure for Entitlement by Fr. Mike Schmitz
Where is Ms. Fuemmeler? Sept 2-6
September 2: Labor Day – Schools and the Diocese are closed
September 3: Morning @ St. Francis Xavier in Taos/Afternoon @ Helias
September 4: Morning @ Helias/Afternoon @ Diocese
September 5: Morning @ Diocese/Afternoon @ Helias
September 6: Morning @ Helias/Afteroon @ Diocese/Evening @ Helias for Helias v. Hickman Varsity Football
September 7: Supervising Softball @ Battle Tournament