August 2. 2019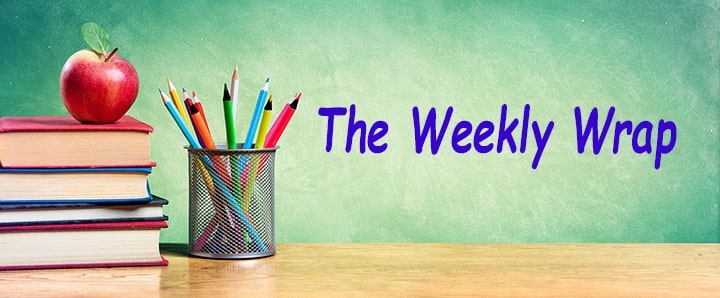 New Teacher Orientation Recap
On Wednesday, July 31 the School Office welcomed 67 new teachers from across the Diocese. Teachers were engaged in meaningful learning regarding the Defining Characteristics of Catholic Schools, designing a pray-filled classroom environment, and Christ-centered classroom management.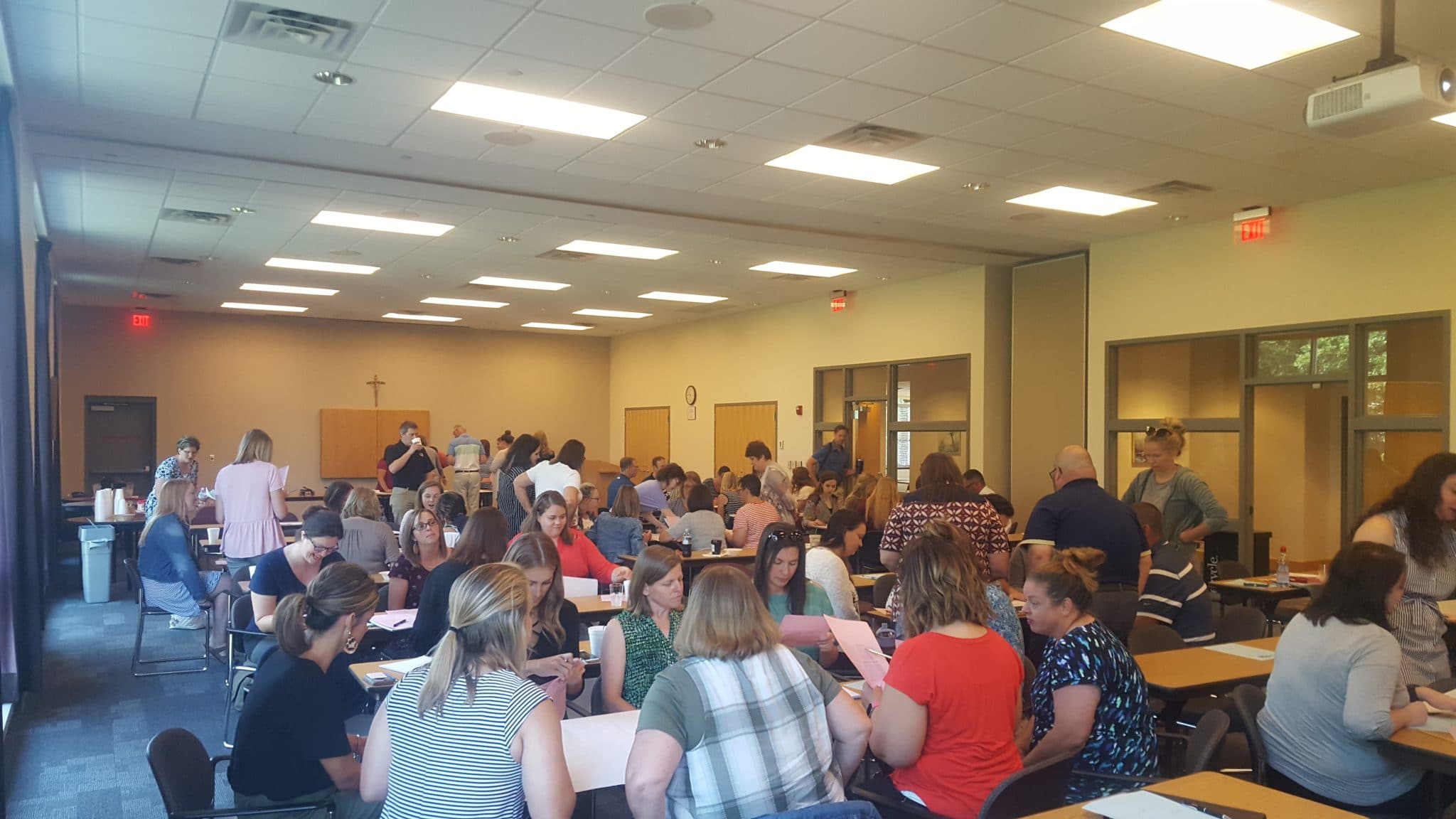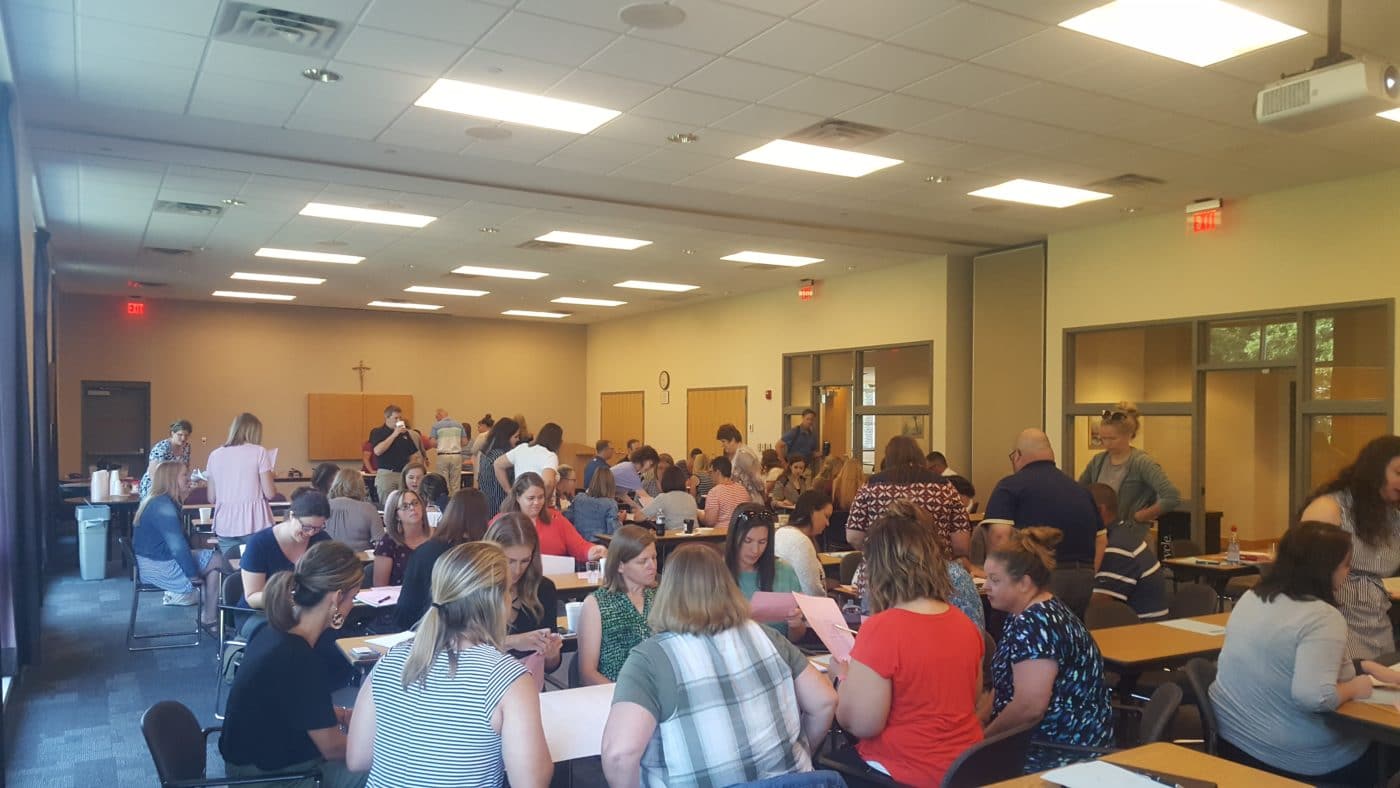 ---
New Leadership Team at Fr. Tolton Catholic High School
Please extend a warm welcome to the new leadership team at Tolton Catholic High School. The announcement went out on Wednesday, July 31. Doug Callahan, a parishioner at Our Lady of Lourdes joins the team of Jill McIntosh in her new role as vice president with current principal, Gwenn Roche. The hiring team unanimously recommended this leadership slate to Bishop McKnight to help ensure a bright future for the Trailblazers.
You can read more about this leadership team on the Diocese blog!
https://diojeffcity.org/blog/2019/07/31/new-leadership-team-for-fr-tolton-catholic-high-school-in-columbia/
---
Principal Meetings: Aug 6 & 7
Principals, mark your calendars for August 6 and 7 for two days of faith and learning. Note, we begin at 9:00 a.m. on August 6 and will have Mass celebrated by Msgr. Kurwicki at 9:30 a.m. Also, please bring a device with you! Having a device will help you maximize your time by completing forms electronically as they are distributed.
Pastors please join us beginning at 11:00 a.m. on August 7. This joint session will provide both pastors and principals with human resource and legal guidance for those tough school issues.
---
Lead Learner Article: "What Teachers Want You to Know: A Note to School Administrators.
This Cult of Pedagogy article by Jennifer Gonzalaz masterfully articulates the needs of teachers and the role of the principal in supporting them. Challenge yourself to reflect on the article. https://www.cultofpedagogy.com/letter-to-administrators/
---
Video of the Week
---
Where is Ms. Fuemmeler? August 5-10
August 5 @ Diocese New Principal Orientation
August 6 @ Diocese Administrator Professional Development
August 7 @ Diocese Pastor/Administrator Professional Development
August 8 AM @ AM Diocese/ PM @ Helias
August 9 AM @ Diocese/PM @ Helias
August 10 @ Helias for FROSH Camp