Parishes who brand together, are 'Better Together.'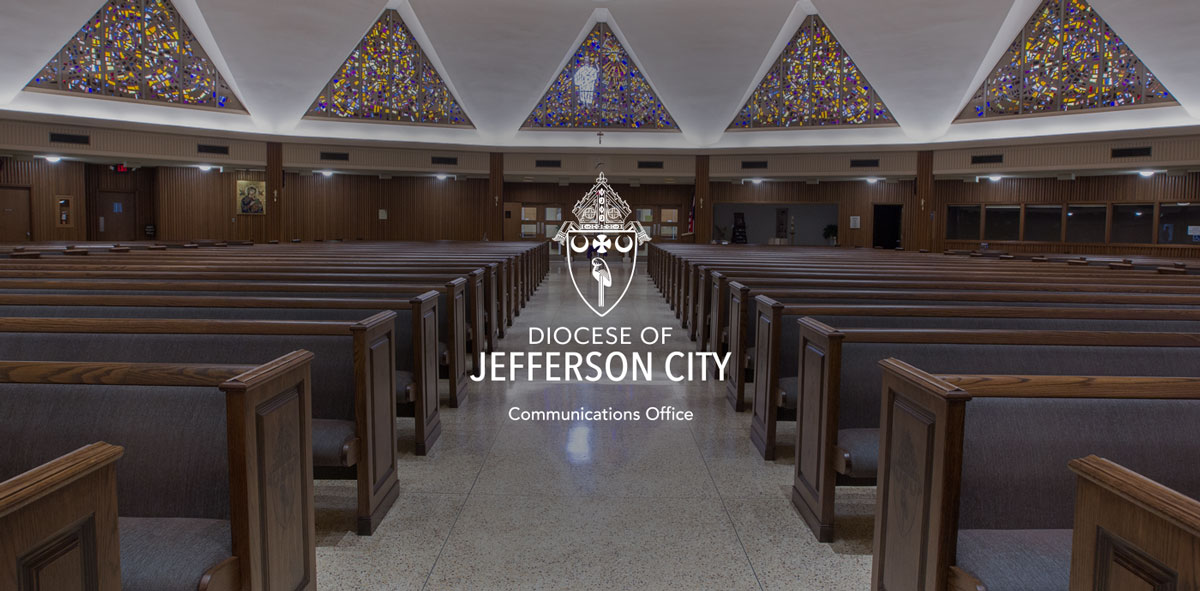 This post is the first in a weekly series exploring the "Better Together Branding Initiative" a diocesan-wide project helping parishes refresh their brands and digital presence.

---
In my first several weeks as Director of Parish Communications, I have been met with warm welcomes, well-wishes and many enthusiastic questions about the progress of, what I refer to as, our "Better Together" Parish Branding Initiative.
You might recall from the Catholic Missourian's March article, Parishes getting enthused about branding collaboration, that the diocesan-wide task of exploring and establishing visual identities for each parish has been an exciting, collaborative effort on the part of many parishes and the Chancery Communication offices.
I am energized by the vision Bishop McKnight has of our diocese standing united, better together. As a communicator, I recognize that unity within the truth, beauty and goodness of the church; values that will be wholly evident in our ideas, plans, and design pieces as we walk forward together.
Each day, we find ourselves bombarded with a constant demand for our attention. It's as if our culture screams "look over here!" from waking to our cell phone alarm, checking a few emails before breakfast, in the background throughout our days at work and home and into entertainment and family time at night. By the time my kids are asleep and my husband and I are ready to "relax" with a show, I've probably already spent half or more of my day in front of a screen. Digital marketing experts estimate the average American is exposed to over 4,000 advertisements each day, and don't get me started on keeping up with the untold number of emails (I have gone from 51 to 67 unread messages awaiting as I write this).
My point is this: in a world that competes for your senses and attention, it is easy to become distracted, discouraged or detached from the reality that our hearts long for this truth, goodness and beauty in our day-to-day experiences.
In many ways, the Church has been slow-to-the-uptake on bringing that truth, beauty and goodness to, what Pope Benedict XVI (and others) have called the "digital continent" that my and younger generations are populating and experiencing daily. And as the internet evolves to a constant hum in the background of our day, I see it as our responsibility and a great privilege to carry evangelization of the faithful to the platforms that meet them on their phone, email, and social networks.
What does this all have to do with parish brands?
Each of our parishes have a unique opportunity to reach the faithful, and those curious about the faith, in their community in new and engaging ways. We see the great opportunity to connect with these people where they're at, but how do we compete with the barrage of communications they see from dawn to dusk?
The Catholic Church is saturated with beauty that appeals to our senses, and our desire for the head-and-heart connection. While we find this very beauty in the stained-glass windows, stunning liturgies, breathtaking choral performances and fragrant Easter lilies at the altar, we must see that it is time now, to translate what we can of those experiences to the digital world.
We have the data, the energy and the expertise to help each parish enter this initiative and come through the other side with a visual brand that can unite parish communication efforts to this end, and I am very excited to be a part of that vision in the Diocese of Jefferson City.

Warmly,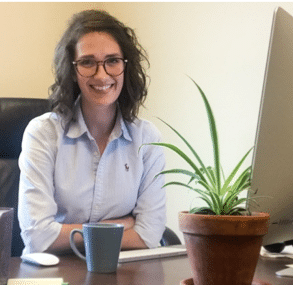 Ashley M. Wiskirchen
Director of Parish Communications
Diocese of Jefferson City
Office: 573.635.9127 ex. 231
Email: awiskirchen@diojeffcity.org