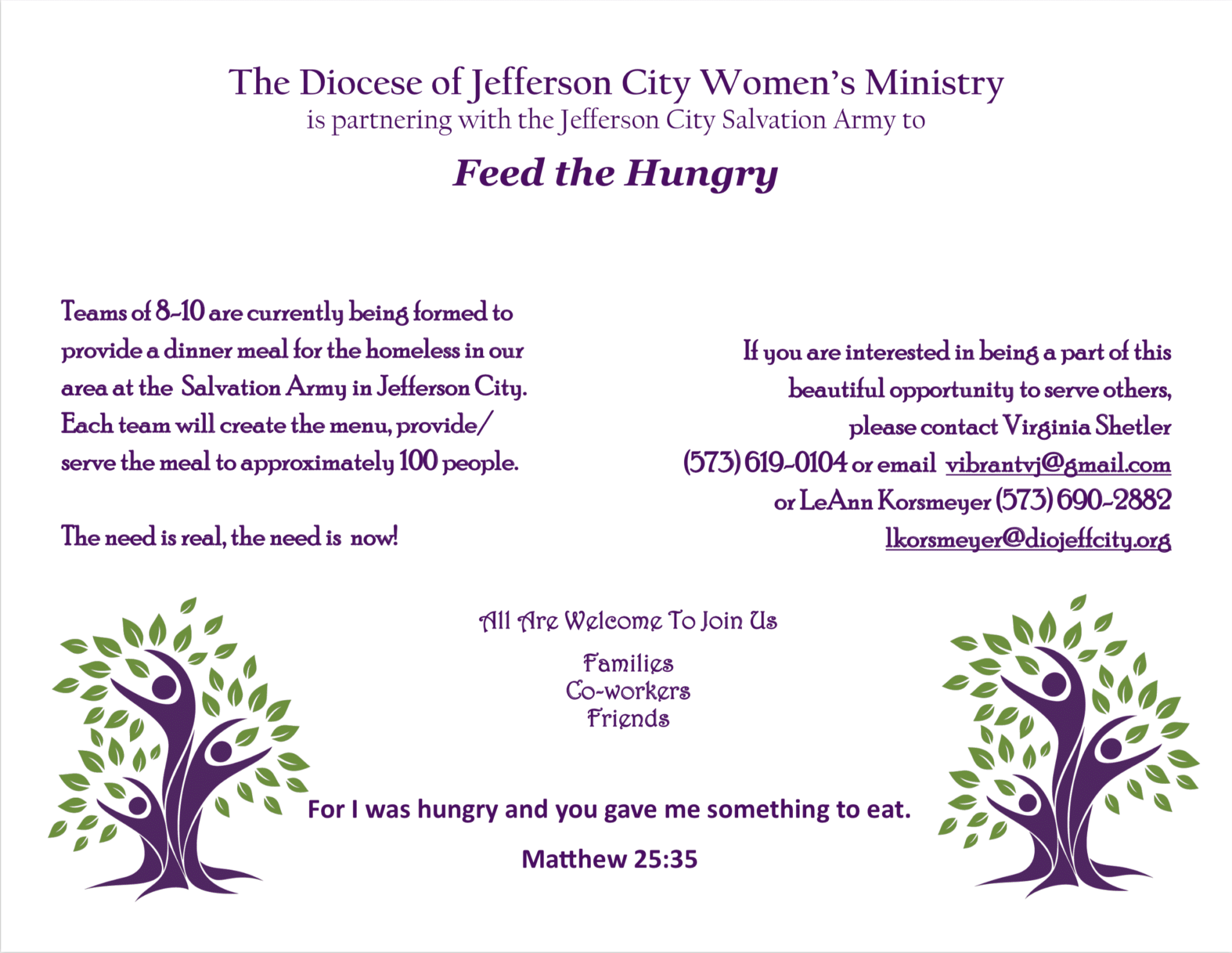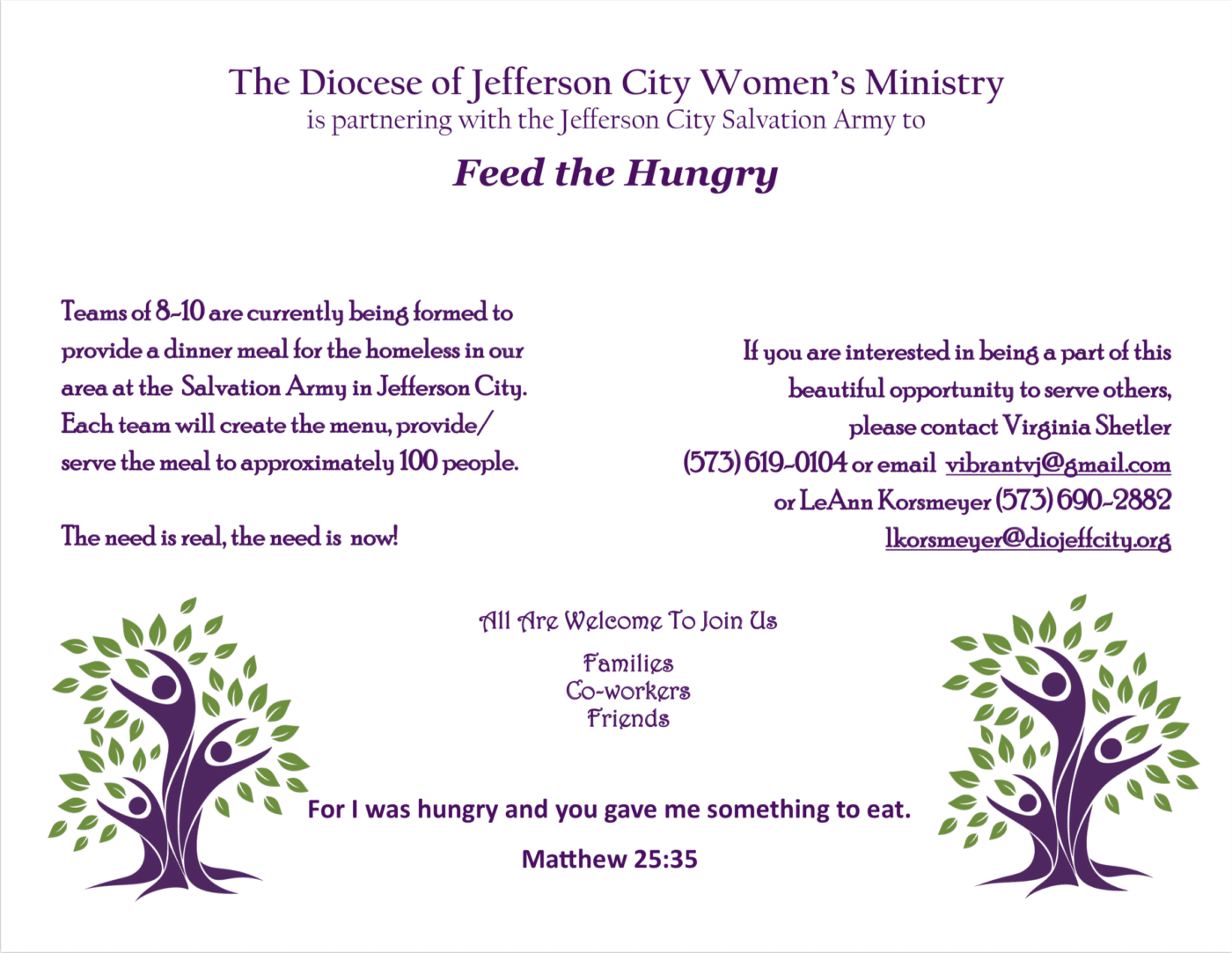 Teams of 8-10 are currently being formed to provide a dinner meal for the homeless in our area at the Salvation Army in Jefferson City. Each team will create the menu, provide/serve the meal to approximately 100 people.

The need is real, the need is now!
---
If you are interested in being a part of this beautiful opportunity to serve others, please contact Virginia Shetler at 573-619-0104 or email vibrantvj@gmail.com or LeAnn Korsmeyer at 573-690-2882 lkorsmeyer@diojeffcity.org.