Contact
Diocesan Communication Director
Jacob Luecke
573.635.9127, ext. 261
Director of Pastoral and Charitable Services
Sr. Kathleen Wegman, SSND
573.635.9127, ext. 231
---
2207 West Main St | PO Box 104900
Jefferson City, MO 65110-4900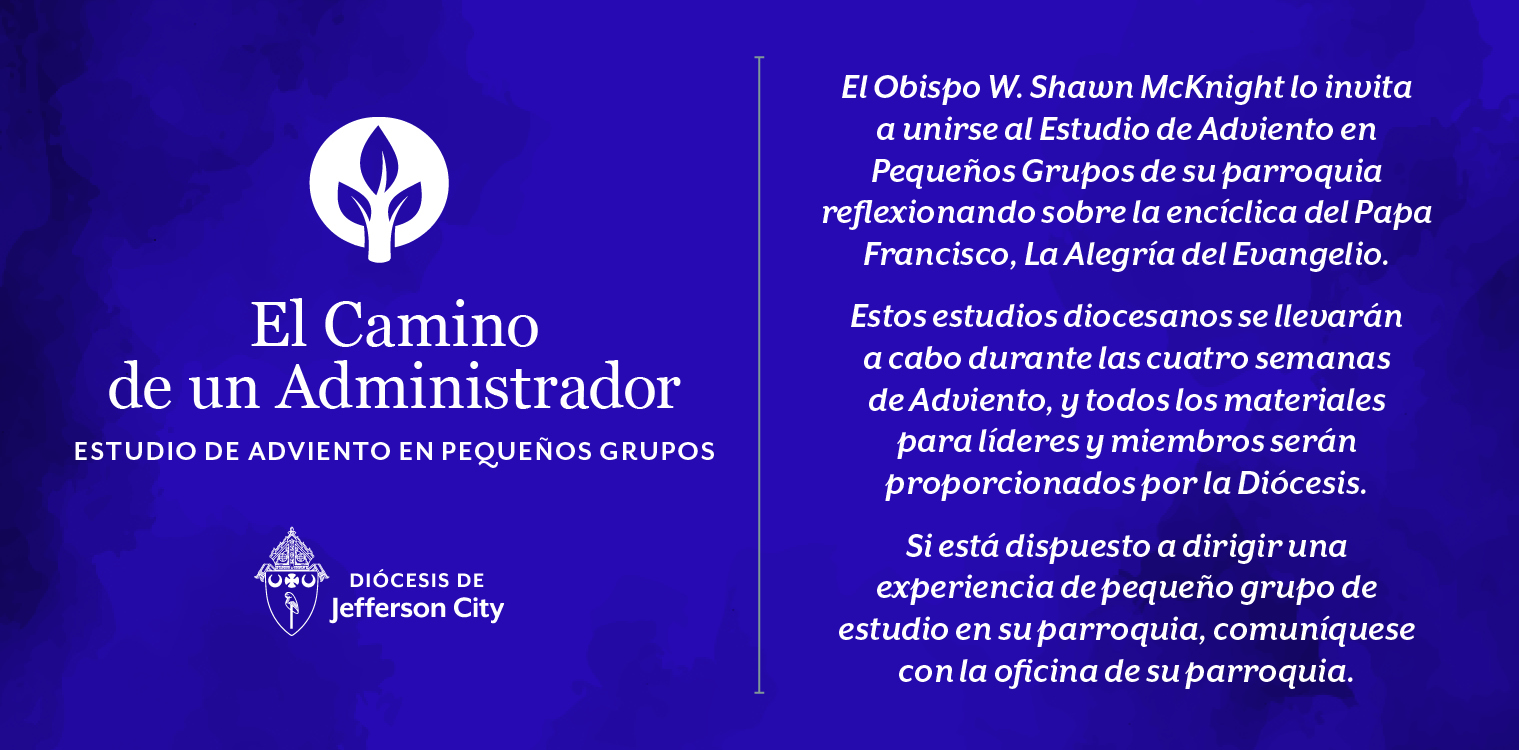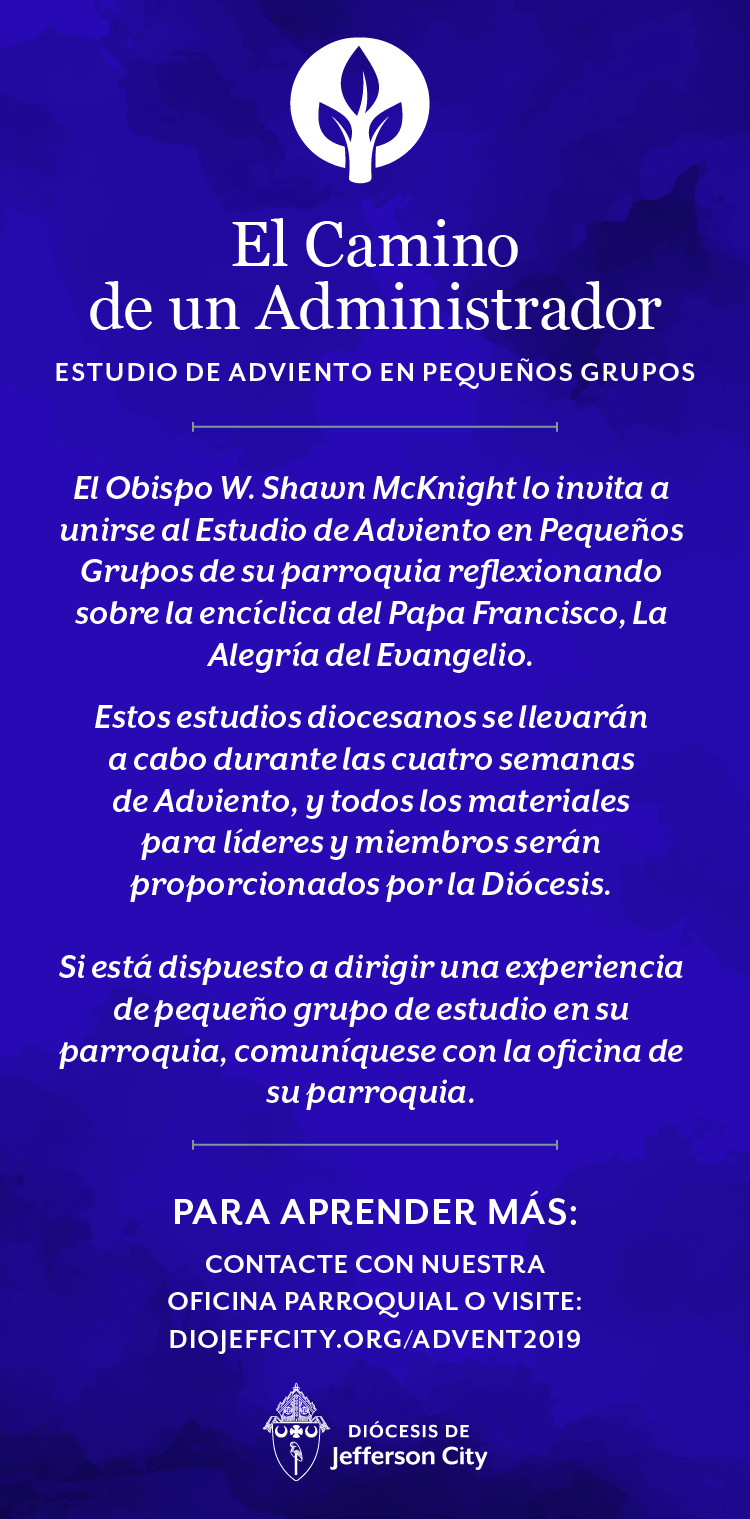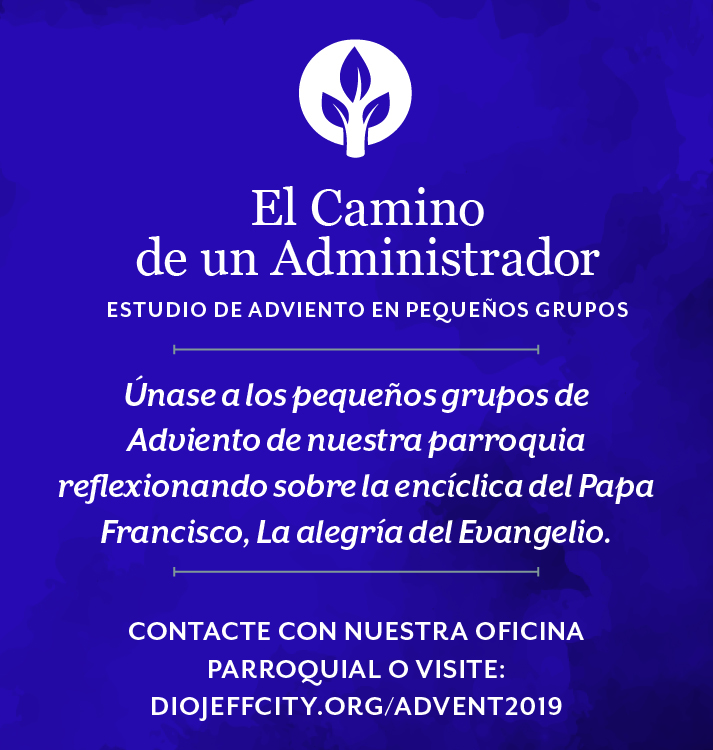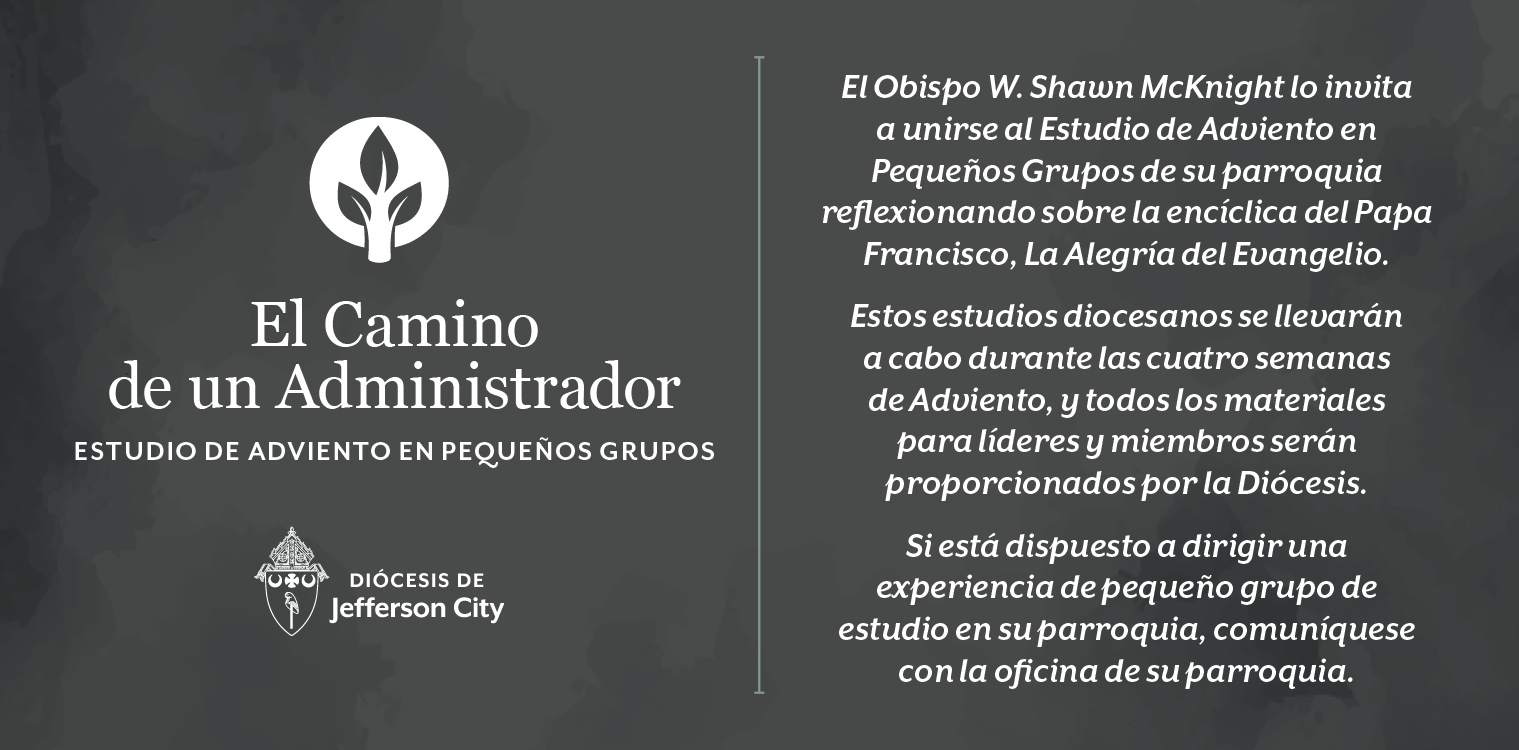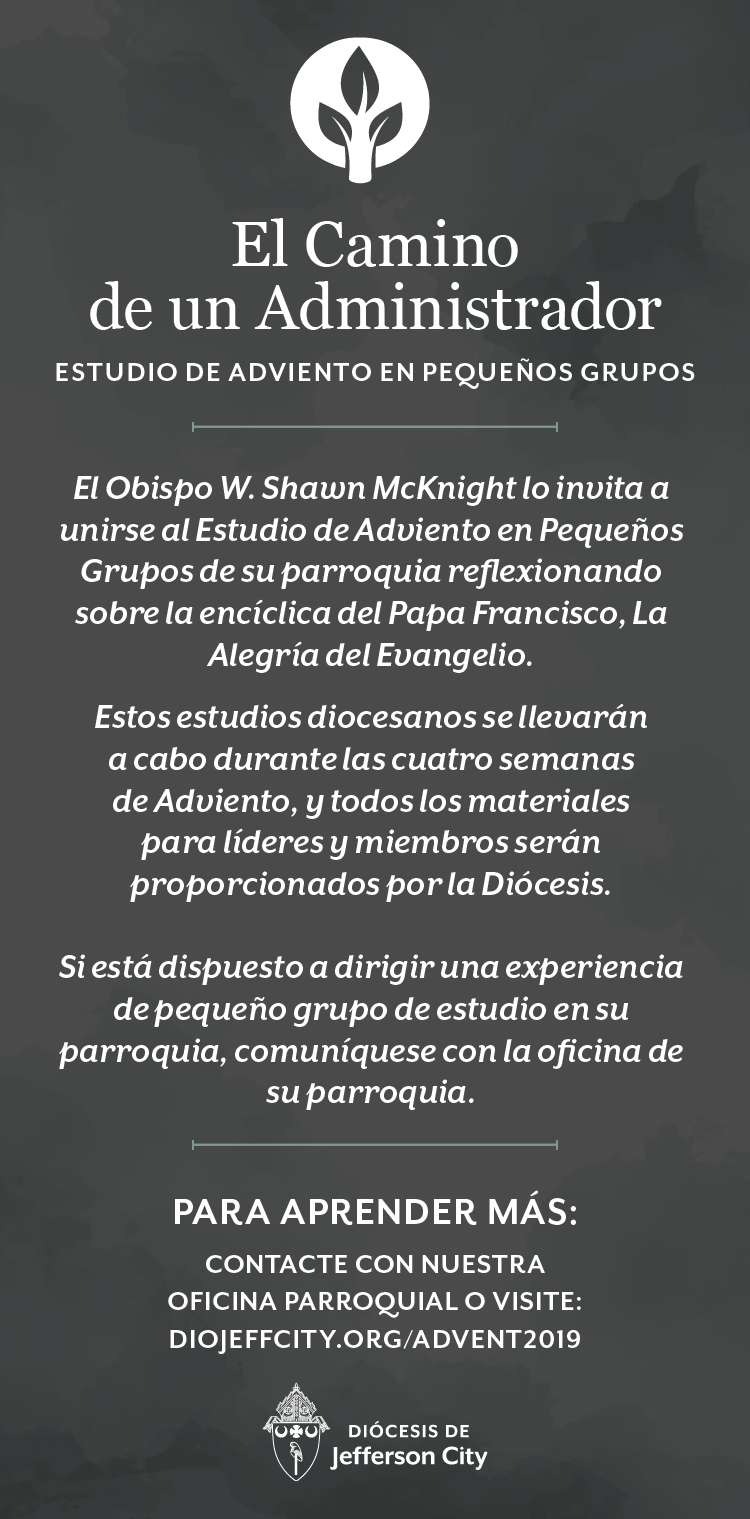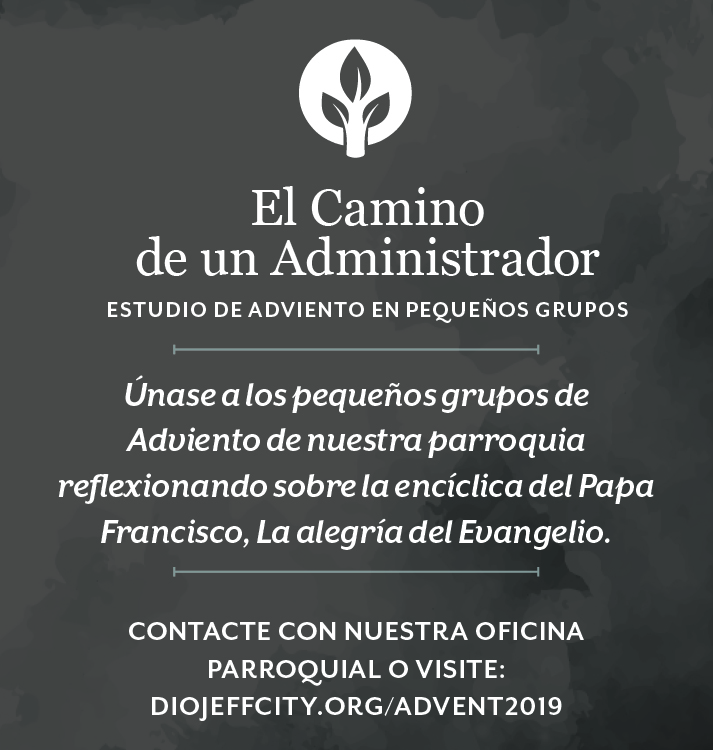 To help you publicize the Advent Study program, A Steward's Way, our office has created bulletin and pulpit announcements to use at your parish.
Please download these items and share them with your parishioners in the bulletin, email lists or any other way you might communicate with your congregation.
Pulpit Announcement
A Steward's Way
Join Catholics throughout the 38 counties of the Diocese of Jefferson City in small group faith sharing this Advent. A Steward's Way consists of four sessions based on the Joy of the Gospel, Pope Francis' apostolic exhortation. Reflect on how our faith provides a foundation of gratitude from which comes deep joy and hope for our lives, our families, our communities and our world. Your participation in these sessions will give us a common spiritual formation as Bishop McKnight leads us in a new pastoral plan for the next three to five years.
Contact (insert your parish coordinator or parish office information here) for more information.
Anuncio del púlpito en español
El Camino de un Administrador.
Únase a los católicos en los 38 condados de la Diócesis de Jefferson City en grupos pequeños compartiendo la fe este Adviento. A Steward's Way/ El Camino de un Administrador consiste en cuatro sesiones basadas en la Alegría del Evangelio, la exhortación apostólica del Papa Francisco. Reflexione sobre cómo nuestra fe proporciona una base de gratitud de la cual proviene una profunda alegría y esperanza para nuestras vidas, nuestras familias, nuestras comunidades y nuestro mundo. Su participación en estas sesiones nos dará una formación espiritual en común a medida que el Obispo McKnight nos guíe en un nuevo plan pastoral para los próximos tres a cinco años.
Comuníquese con (ingrese aquí la información de su coordinador parroquial o de la oficina parroquial aquí) para obtener más información.
Frequently Asked Questions