In the third weekend of October, the Catholic Stewardship Renewal process will begin in the Diocese of Jefferson City. Parishioners from across the diocese will pray and reflect on their gifts from God — and consider how they can use those gifts in support of their parish.
As Catholics prepare to engage in this spiritual process, and commit to their parish tithe, the Diocese of Jefferson City is providing this overview of how the diocesan Chancery office utilizes your support to develop and enrich the faith of our community. 
To learn more about the Catholic Stewardship Renewal, visit our Stewardship page.
How you support our diocesan ministries
Parish Tithe — $1.10 million
Catholic Stewardship Appeal — $2.00 million
Cathedraticum (parish assessment) — $0.86 million
Catholic Stewardship Renewal transition reserves — $0.50 million
Christmas Special Collection for seminarians and infirm priests — $0.42 million
Easter Special Collection for retired priests and religious — $0.22 million
Missions Special Collection — $0.25 million
Total: $5.35 million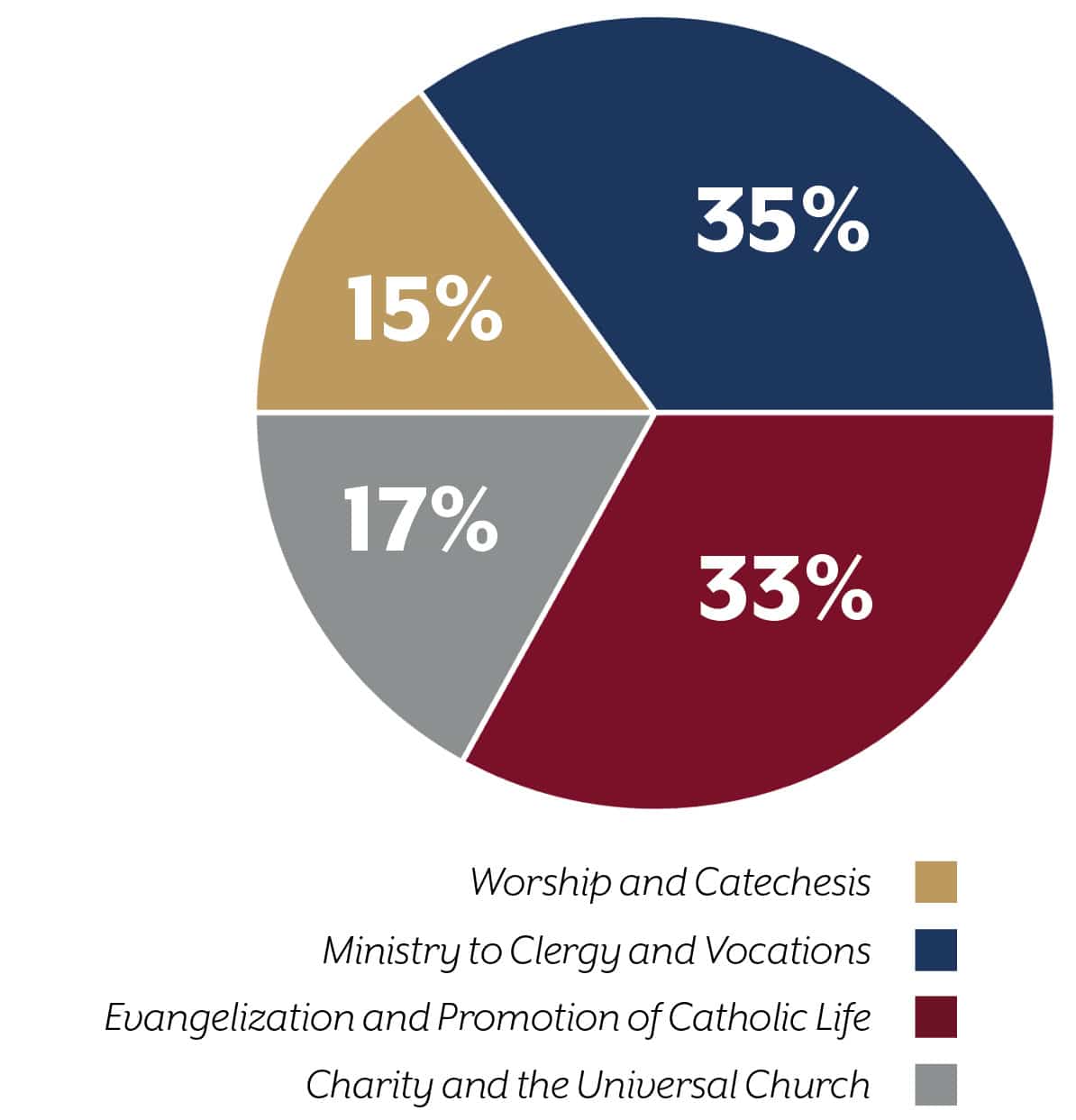 Canon 1254 commits the diocese to "the regulation of divine worship, the provision of fitting support for the clergy and other ministers, and the carrying out of works of the sacred apostolate and of charity, especially for the needy."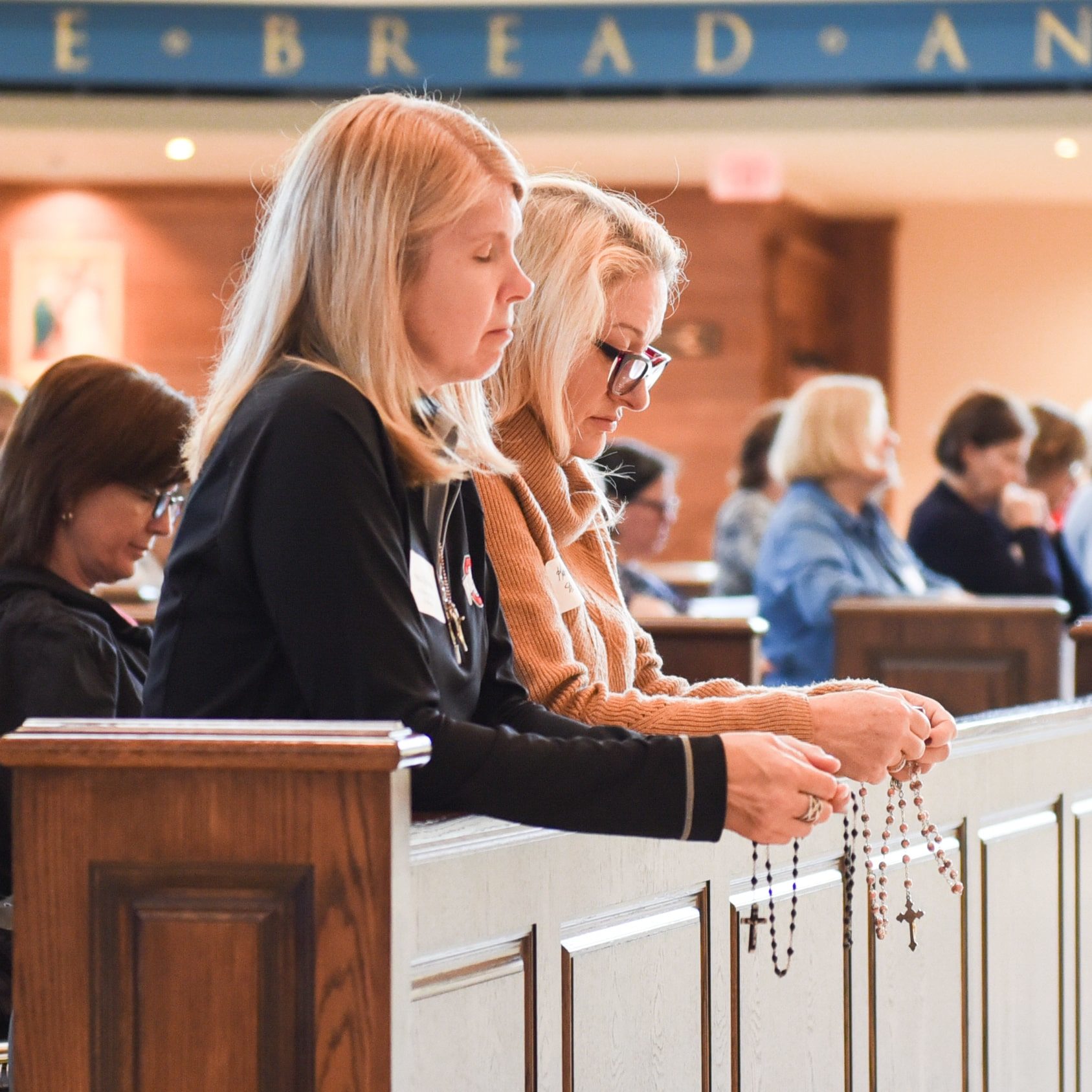 Worship and Catechesis
$0.82 million
Under the spiritual leadership of Bishop W. Shawn McKnight, the Chancery office for the Diocese of Jefferson City helps ensure that the liturgical life of the Church is celebrated reverently. This work encompasses the duty to ensure religious education and formation of Catholics is fulfilled in accordance with the teachings of the Church.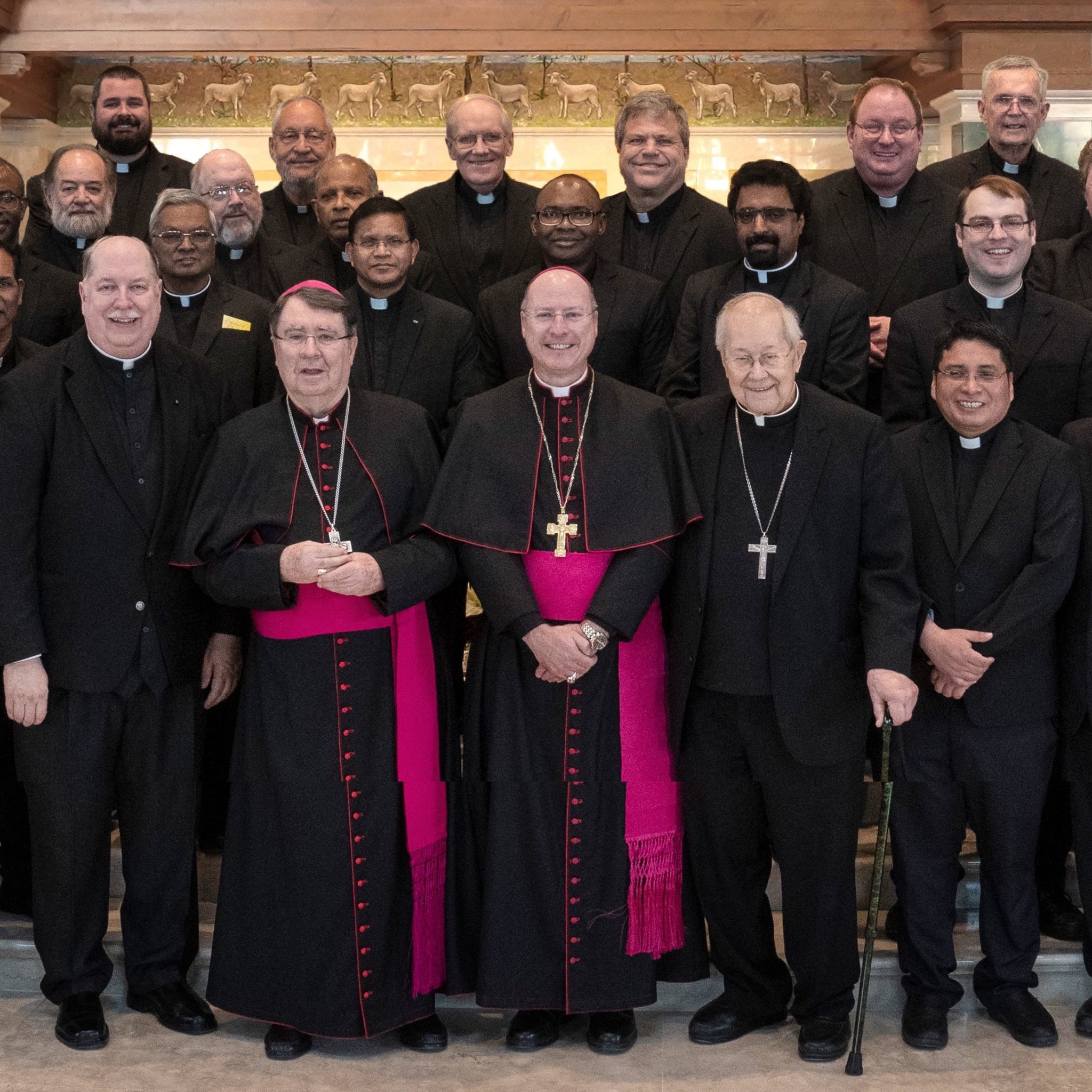 Ministry to Clergy and Vocations
$1.87 million
Promoting and supporting vocations to the Priesthood, religious life and diaconate is a vital part of our work. This involves discernment programs, seminary formation and ongoing support for clergy and religious.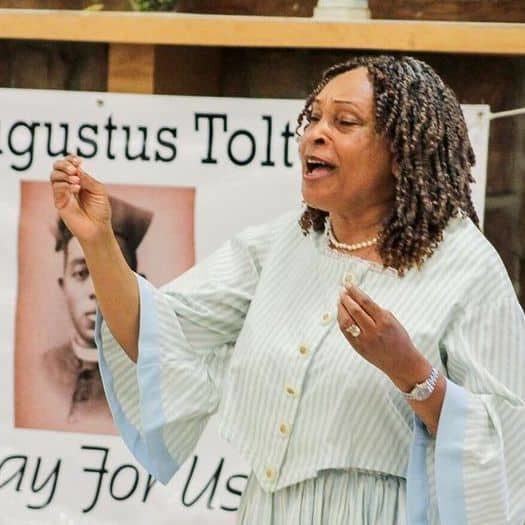 Evangelization and Promotion of Catholic Life
$1.75 million
Supporting and nurturing the life of individual parishes within the diocese is a central priority. This includes providing resources and programs to create safe, welcoming environments and providing centralized services that support parishioners across the diocese. These efforts enrich Catholic life across our diocese and call others to our community of faith.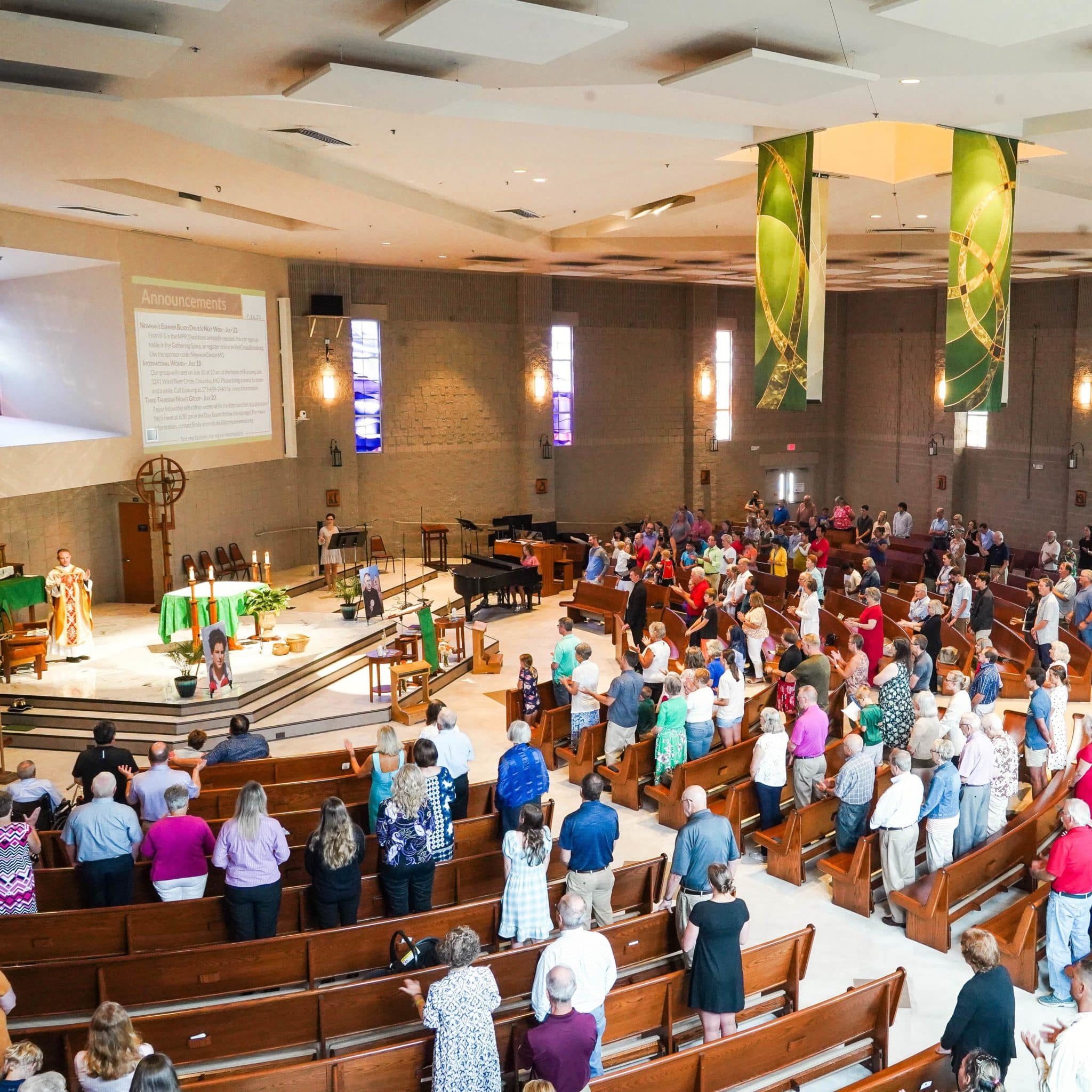 Charity and the Universal Church
$0.91 million
Through the Catholic Stewardship Renewal, the Chancery office provides direct support to a wide range of charitable efforts of the Church. The Diocese of Jefferson City holds strong relationships with regions around the world thanks to the service of our mission priests, and we actively engage in charitable mission work in their home lands. Just as parishes support their sister parishes, our diocese supports the work of our Universal Church.