Welcome to the Diocese of Jefferson City
Serving 38 counties across central and northern Missouri
Protect Young Eyes
The Diocese of Jefferson City is hosting a series of informational events that will educate students about safe online practices and help parents create tech-ready homes. National speakers from Protect Young Eyes will be in the diocese for a series of presentations in seven communities over the course of three days in October. The events are free to attend and all parents are encouraged to join the evening sessions. Free registration is required.
Monday, Oct. 16

6:30 p.m. — St. Brendan School (Mexico)
6:30 p.m. — Alphonse J. Schwartze Memorial Catholic Center (Jefferson City)
6:30 p.m. — Immaculate Conception School (Macon)

Tuesday, Oct. 17

6:30 p.m. — St. Pius X School (Moberly)
6:30 p.m. — Holy Rosary School (Monroe City)
6:30 p.m. — Our Lady of Lourdes Interparish School (Columbia)

Wednesday, Oct. 18

6:30 p.m. — St. Joseph School (Westphalia)
Women's Ministry Fall Events
All women of our diocese are invited to attend our diocesan-wide fall Women's Ministry events. There are two opportunities to gather — come to one or come to both!
Join us for a Ladies Night Out Friday evening (Oct. 6 at 6:00 p.m.) or our all-day retreat on Saturday (Oct. 7 at 9:00 a.m.). Both feature author and syndicated talk show host, Teresa Tomeo. We hope to see you there!
Podcast series explains Stewardship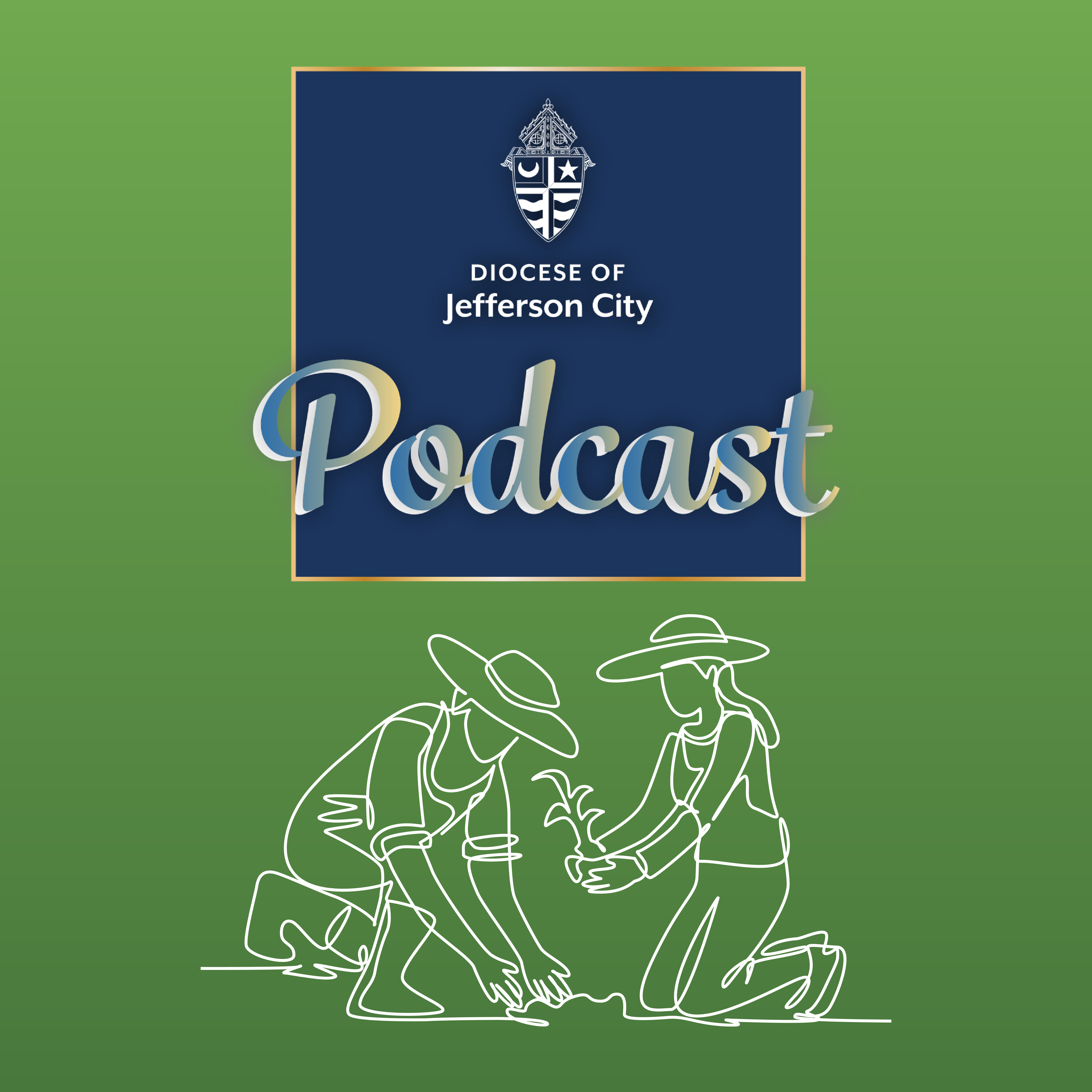 Service is a public expression of our faith. It's how we express our belief in God and live out Jesus's teachings. In this month's podcast, we conclude our discussion with Fr. Stephen Jones about the Four Pillars of Stewardship — focusing on the concept of service.
This podcast is the fourth and final episode in our series about the Four Pillars of Stewardship with Fr. Jones, the diocesan director of stewardship. This series is designed to help us deepen our understanding of the spirituality of stewardship as we approach the October Catholic Stewardship Renewal. All of the episodes in this series are available at diojeffcity.org/podcast.